Fantastic fishing and great facilities are a must when booking a club outing venue, you want somewhere that is comfortable, safe, fair and most importantly, stuffed with fish. Some angling clubs have their own prolific waters to host matches throughout the year, but for others, day-ticket waters are the answer, and there are loads in the UK to choose from for some amazing fishing. Here are 20 of the very best choices...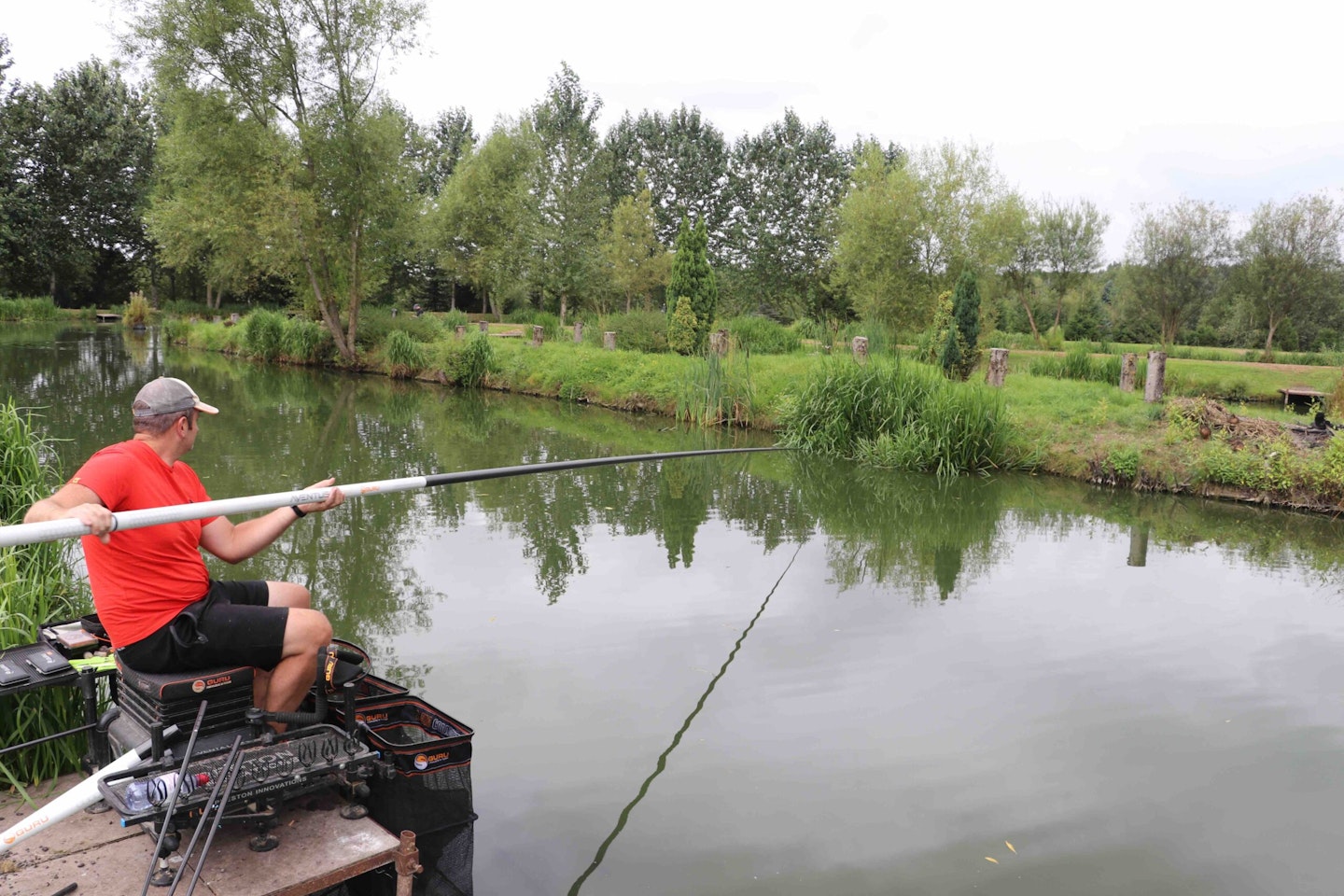 Drennan Lindholme Lakes, Sadntoft, N Lincs
Seven lakes, all packed with fish, carp and F1s being the main species. The silverfish sport can be brilliant too, especially for quality skimmers. The tackle shop and on-site café is another big draw, and there are even special Drennan tackle bundles for clubs who book multiple matches through the year.
Contact: 01427 875555
Rookery Waters, Pidley, Cambridgeshire
All six lakes give you a realistic chance of a big weight and countless personal bests. Pole anglers will enjoy Jay Lake, Crow Lake being more of a feeder venue. Top of the lot is arguably Magpie Lake, full of carp! Grab a breakfast at the café, then head to the tackle shop where venue boss Alex Bates will put you right on tactics.
Contact: 07824 878492
Moorlands Farm, Hartlebury, Worcs
Since match ace Grant Albutt took over this fishery, Moorlands has become one of the best in the land. Lakes have been reshaped and restocked and the café turned into a bar and restaurant. The older lakes are still there, Meadow and High Meadow providing great fishing for big carp, F1s and skimmers. Island Pool is now a snake lake and, since Bank and Moors Pools were overhauled, they're often the ones you want to draw on in a match!
Contact: 01299 250427
Packington Somers, Meriden, Warwickshire
There's a very natural feel to Packington, set in a large country estate with an emphasis on enjoying yourself in a close match rather than catching massive weights. F1 fans can take on the two Siblings and Little Geary's Pools. Molands Mere and Geary's Level hold more carp and lots of skimmers. For a bit of 'Mr Crabtree' fishing, check out Grats and Anniversaries Lakes, well blessed with bays, points and plenty of fish-holding vegetation.
Contact: 01676 523833
Partridge Lakes, Culcheth, Cheshire
The Covey Canal Lakes are match- only at this massive site, but that still leaves plenty of water to fish. Spey, Marsh, Pine and Ribbon are all snake lakes renowned for F1s on the pole. For big carp, check out Holbar Lake, where the silverfish sport is good too. With a tackle shop and café, it's no wonder Partridge is such a popular draw.
Contact: 01925 767505
NEED A GOOD SEATBOX FOR YOUR MATCH FISHING? HERE IS OUR BUYER'S GUIDE TO THE BEST BOXES.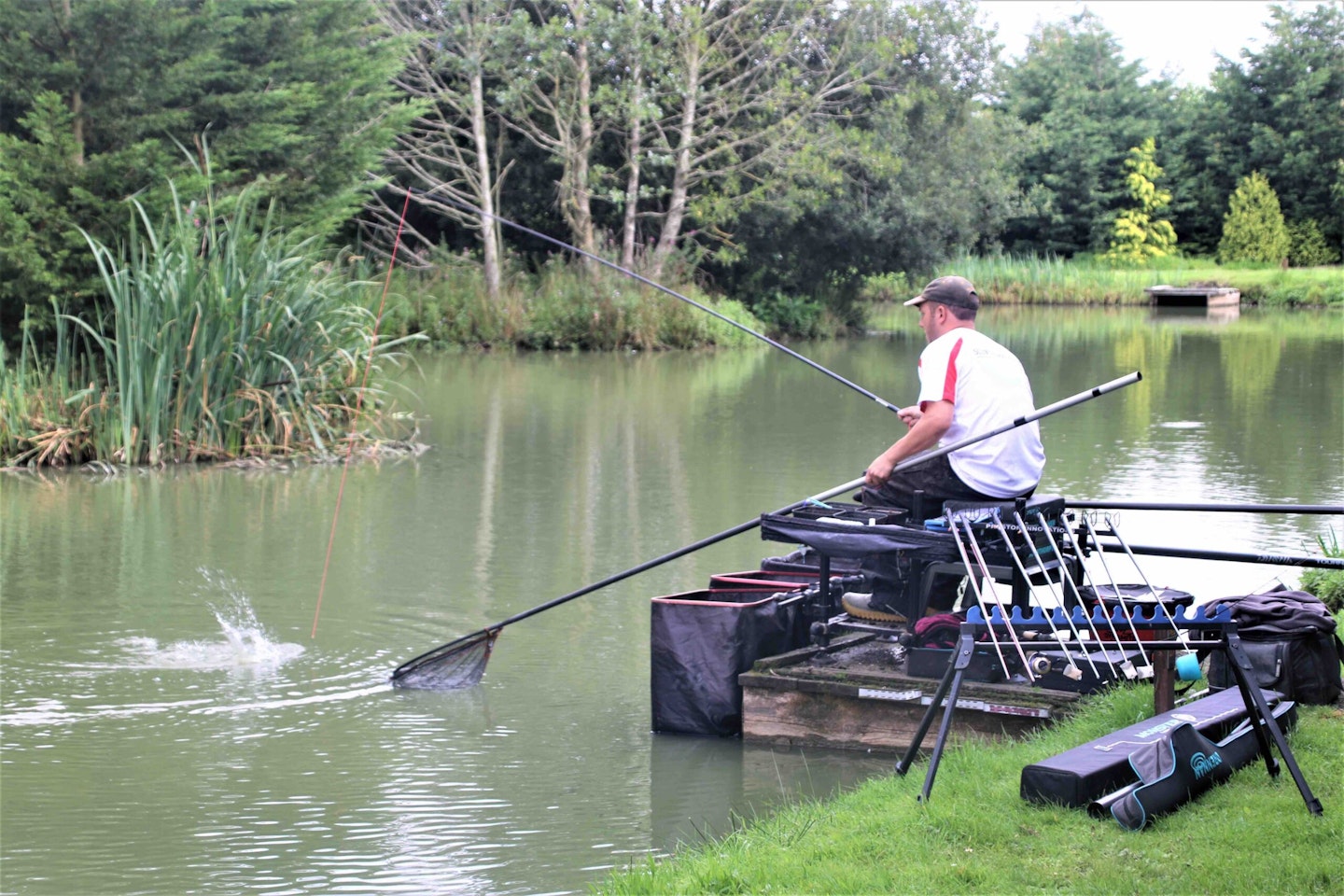 Tunnel Barn Farm, Shrewley, Warwickshire
A firm favourite of club anglers in the West Midlands, all nine lakes at Tunnel favour the pole angler, with
islands within easy reach. Expect lots of F1s and some big carp in the edge, along with a mix of silverfish.
If you need bait, the tackle shop can oblige. Afterwards, pop over to the Piggery café for refreshment.
Contact: 01926 842188
Woodland Lakes, Carlton Miniott, N Yorks
One of the UK's older commercial fisheries, a lot of work has taken place at this 13-lake complex on the edge of Thirsk. The Specimen Lake has been totally revamped alongside Swallow, Dragonfly and Mallard Pools. Star attraction for clubs, though, are the five main match lakes – Skylark, Partridge, Curlew, Wagtail and Kestrel – all capable of 300lb weights of carp to shallow and margin tactics. You can stay on site in one of the many lodges – there's even an on-site pub and sports bar to wile away the evenings.
Contact: 01845 526110
Old Hough Fishery, Sandwich, Cheshire
Old Hough is not short on variety, proving a hit for those who like snake lake fishing for F1s and carp or fishing the feeder or pellet waggler for big carp or even a catfish or two! Upper and Lower Benbos, Lucky Dip, Prospect, Boulders and Goose are the main match lakes for pole work in search of carp and F1s, while Big Max Lake is the one for big carp and cats.
Contact: 07765 000857
Puddledock Farm, Upminster, Essex
The sprawling 100-peg snake lake 'Puddle' is 13m-14m wide on every peg, and full of carp. There are also
good numbers of big skimmers. For something different, the smaller Road Lake is designed for feeder fishing to the islands, carp again being the main fish. With a tackle shop and big café on site, and located just off the M25, it's a fishery well worth a visit.
Contact: 07788 716837
SHORT RODS ARE GREAT FOR THESE TYPES OF VENUES. HERE ARE THE BEST SHORT FEEDER RODS.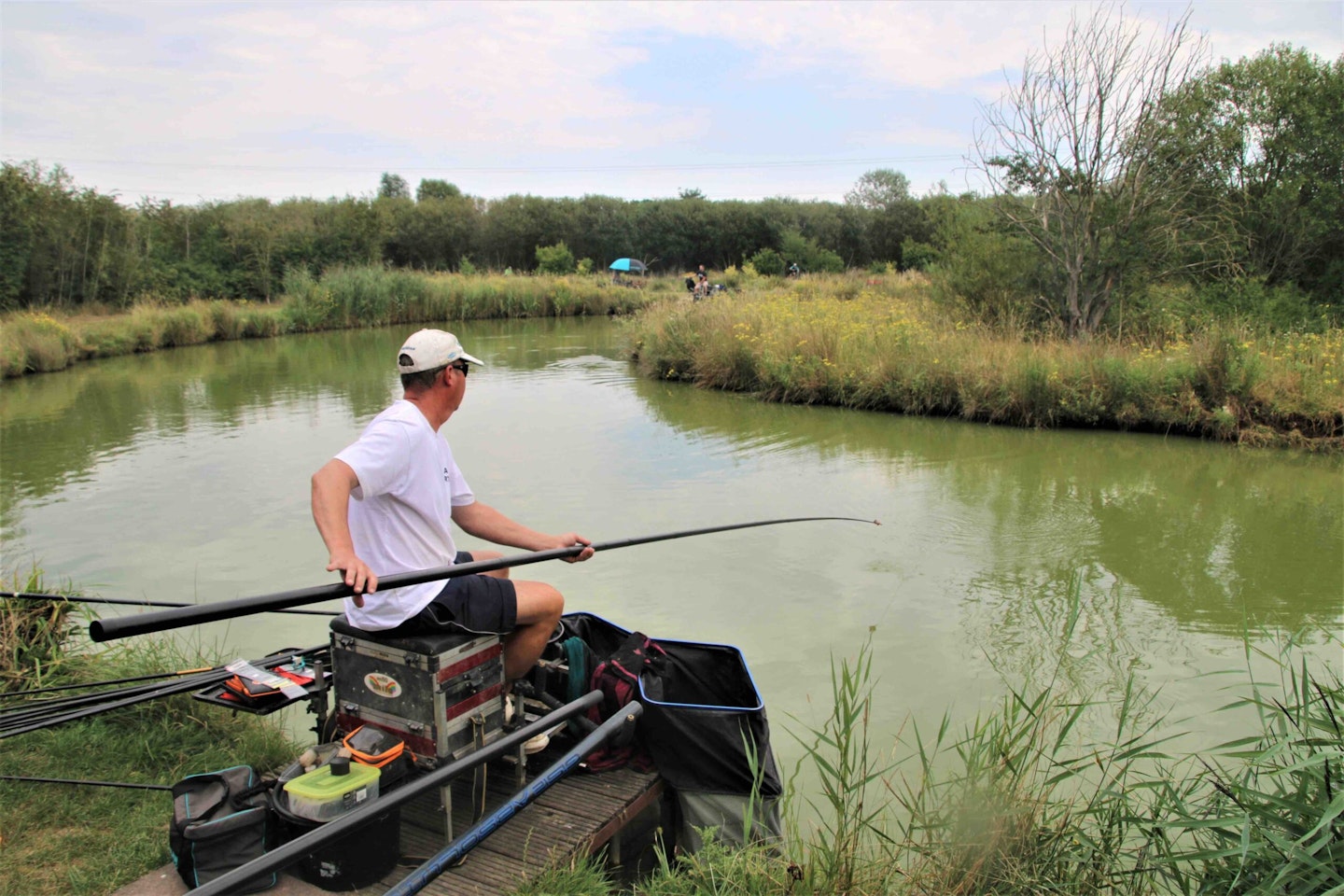 Twin Lakes Fishery, Bedford, Bedfordshire
The smaller Sam's Lake is a donut-type water of 18 pegs, with an island that can be fished on the pole. There are carp and a mix of silverfish, plus a huge head of chub. Jack's Lake is bigger, at 30 pegs, with two islands lending themselves to the feeder. Open water is best tackled on the pole. Expect carp, barbel, tench and smaller silverfish.
Contact: 07384 447700
Reepham Fishery, Reepham, Norfolk
Reepham has become the place for clubs to visit in Norfolk, and even holds a mini festival. There's accommodation on site too. The Main Lake is connected to the Long Lake to provide over 50 pegs for a match, carp being the main target on pole or waggler tactics. By far the most popular water for matches, though, is Bungalow Lake, full of carp and F1s.
Contact: 01603 870829
Aston Park Fisheries, Sheffield, South Yorks
Just minutes from the M1 and a stone's throw from Sheffield, Aston offers great facilities and superb fishing. Alongside the big tackle shop and café, you can pick from six lakes, all very different. Lanta, Bill's and Butts are snake lakes packed with F1s, carp, ide and chub, Lily being more of a specimen lake famed for big nets of carp and ide. Stable is an open water mixed lake, while Split Lake is the one to get stuck into for carp and a mix of silvers.
Contact: 07743 845737
Bradshaw Hall Fisheries, Bolton, Lancashire
The older Lakes 1 to 6 are more a pleasure and specimen angler's waters, leaving Lakes 7, 8 and 9 of interest to the matchman. Each one is a narrow snake-type water for pole fishing across to cover with pellets and maggots. Expect some massive weights of carp and F1s. In winter, silverfish series are often won with 50lb bags of roach and skimmers.
Contact: 01204 307197
Todber Manor Fishery, Toddler, Dorset
You can't fail to have seen the 1,000lb match weights from Hill View Lake at Todber, but there's much more to this rural fishery. Ash and Homeground Lakes are just as good, but for more typical weights on short-range pole. The feeder can also catch plenty, fished to an island or the far bank. Hill View is the big draw, where simple short pole tactics are all that's needed. Pop into the huge tackle shop for a chinwag.
Contact: 01258 820384
GET TOOLED UP FOR YOUR NEXT MATCH WITH ONE OF THE BEST FISHING POLES IN THIS GUIDE.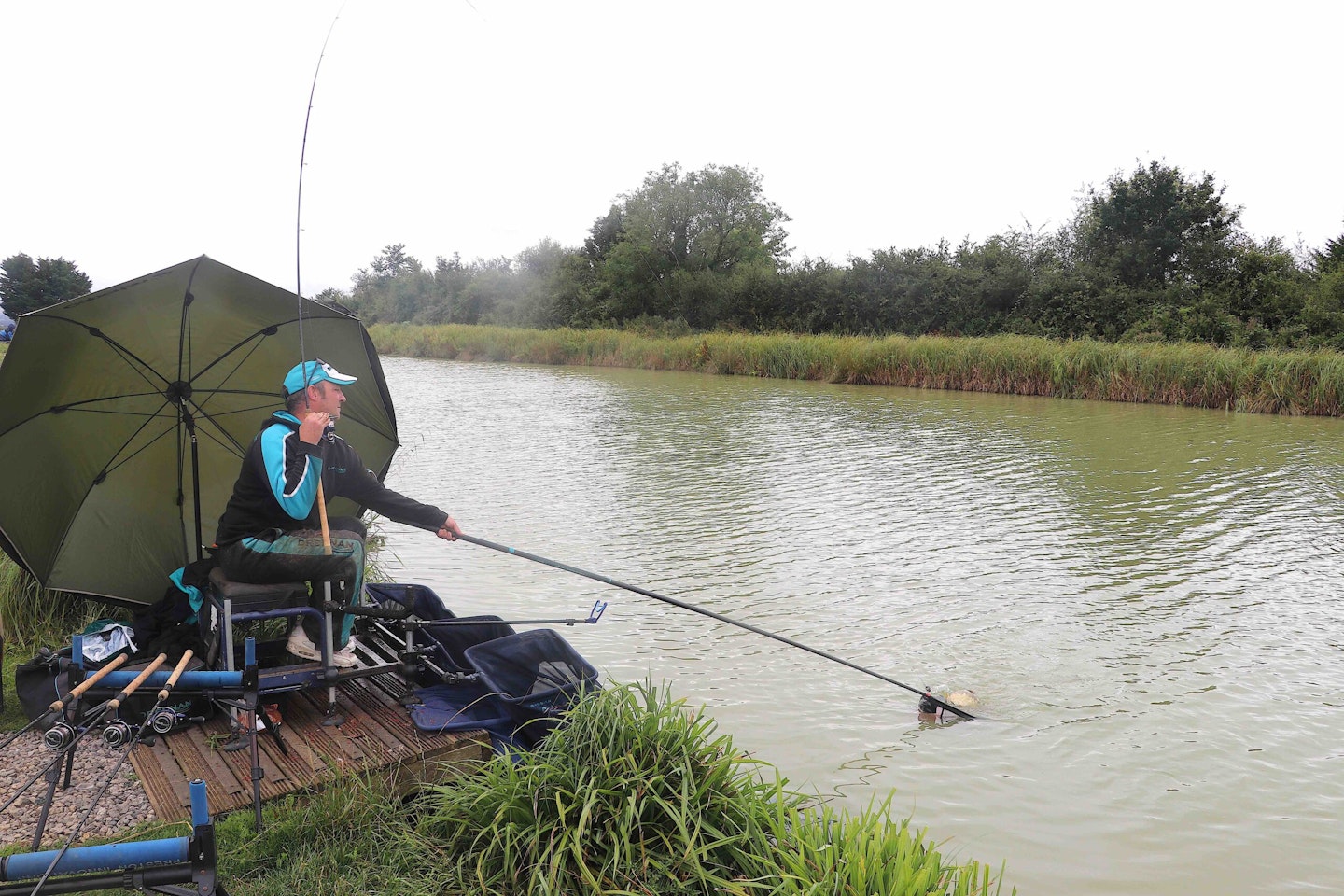 Monkhall Fishery, Monkhopton, Shropshire
Monkhall pulls in anglers from as far as the North West. The lake lend themselves to pole fishing for carp and F1s, with no real favourites at the draw bag. Hawk is an open water lake with a few small islands to cast to on feeder and waggler, but why not get on the small Kingfisher Lake, which is rarely match fished but full of fish!
Contact: 01746 785481
Heronbrook Fisheries, Slindon, Staffordshire
If you're talking big weights and good fishing in the Midlands, Heronbrook's Canal Lake has now been split into three 10-peg mini canals, ideal for club matches, while the Match Lake has had an extension added. That leaves Bridge, Island and Meadow Pools as they were, Meadow arguably being the pick for consistent big nets of carp and F1s.
Contact: 07908 477762
Acorn Fishery, Clevedon, Somerset
Only one lake to go at here, but what a lake it is! Paddock only opened 13 years ago and is a 40-peg snake lake, some pegs on an island but most on the outside of the lake. It's all pole fishing, but there's often no need to go across to the far bank, as short-range pole with pellet or paste in the margins can be just as good.
Contact: 01934 834050
Springvale Fishery, Bevercotes, Notts
It doesn't matter which lake you book on to at this relatively new complex, they're all solid with fish, and not just carp either. In fact, it's often silverfish that make the grade, especially ide, with 100lb of them often caught. Add a few carp to that and you'll be well on the way to a win. Duke and Newcastle Lakes are the pick, the original First Spring Lake being recognised for out-and-out carp fishing.
Contact: 07720 581292
Westwood Lakes, Wyberton, Lincolnshire
You'll not need to take a rod to a match at Westwood, as each of the main match waters is all about pole fishing for carp and F1s! Skylark and Hawk Lakes are good, but for some serious match fishing you need to get booked in on Swallow and Falcon Lakes, the latter now the established host of the Fish O'Mania Final. It's not uncommon for well over 200lb to win, catching relatively close in too on pellets, casters and maggots. A beer or two in the on-site Mallard Pub afterwards will round your day off to perfection.
Contact: 01205 724162
Barston Lakes, Solihull, West Mids
Home of the Supercup Final, the UK's biggest club fishing event, Barston is perfect for small events, offering 124 pegs and lots of water to go at. Pellet waggler, feeder, pole shallow, the margins, they all work for carp and huge F1s, while short pole and maggots or corn will catch lots of big skimmers, with 100lb nets not unheard of. Afterwards, head over to the newly refurbished clubhouse for a pint to discuss how you won – or, if it all didn't go to plan, how you should have won!
Contact: 01675 444890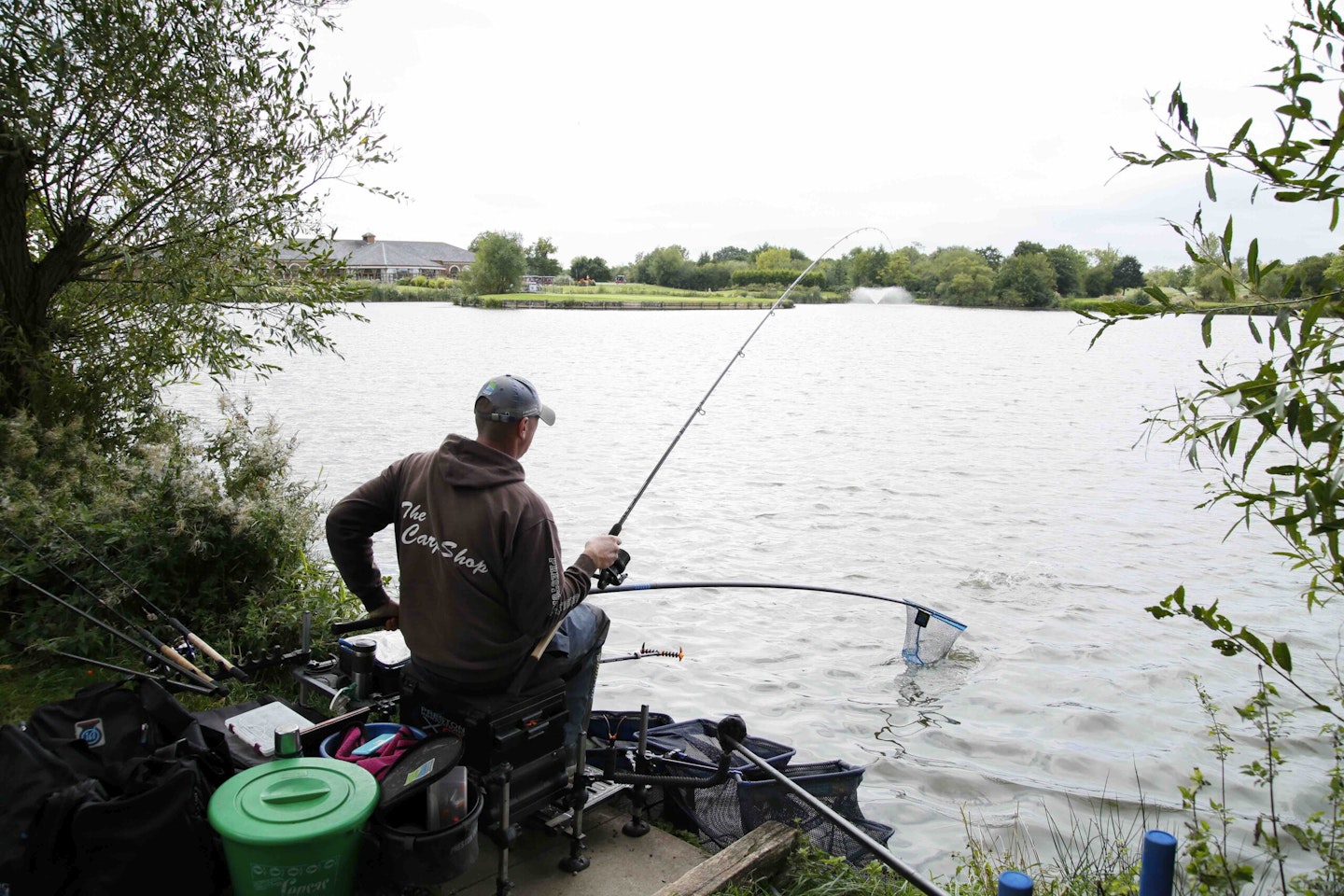 This page is a free example of the amazing content Angling Times Members get every single week. Becoming an Angling Times Member gives you access to award-winning magazine content, member rewards, our back issue archives, bonus content and more! Join our fishing community and find out more today!