Bait choices
You could take any number of baits to silverfish matches – casters, pinkies, worms, pellets and even bread – but I find it very difficult to spend half my match trying to find the best bait when there are lots of bites to be had. That means that finding the fish and sorting the feeding is especially important.
With just two pints of maggots and a bowl of groundbait I can get the fish to behave in different ways and so tweak my approach to suit how they are feeding on the day.
I will always keep an open mind about other baits but, with time limited, this simple bait approach gives me a good base from which to work.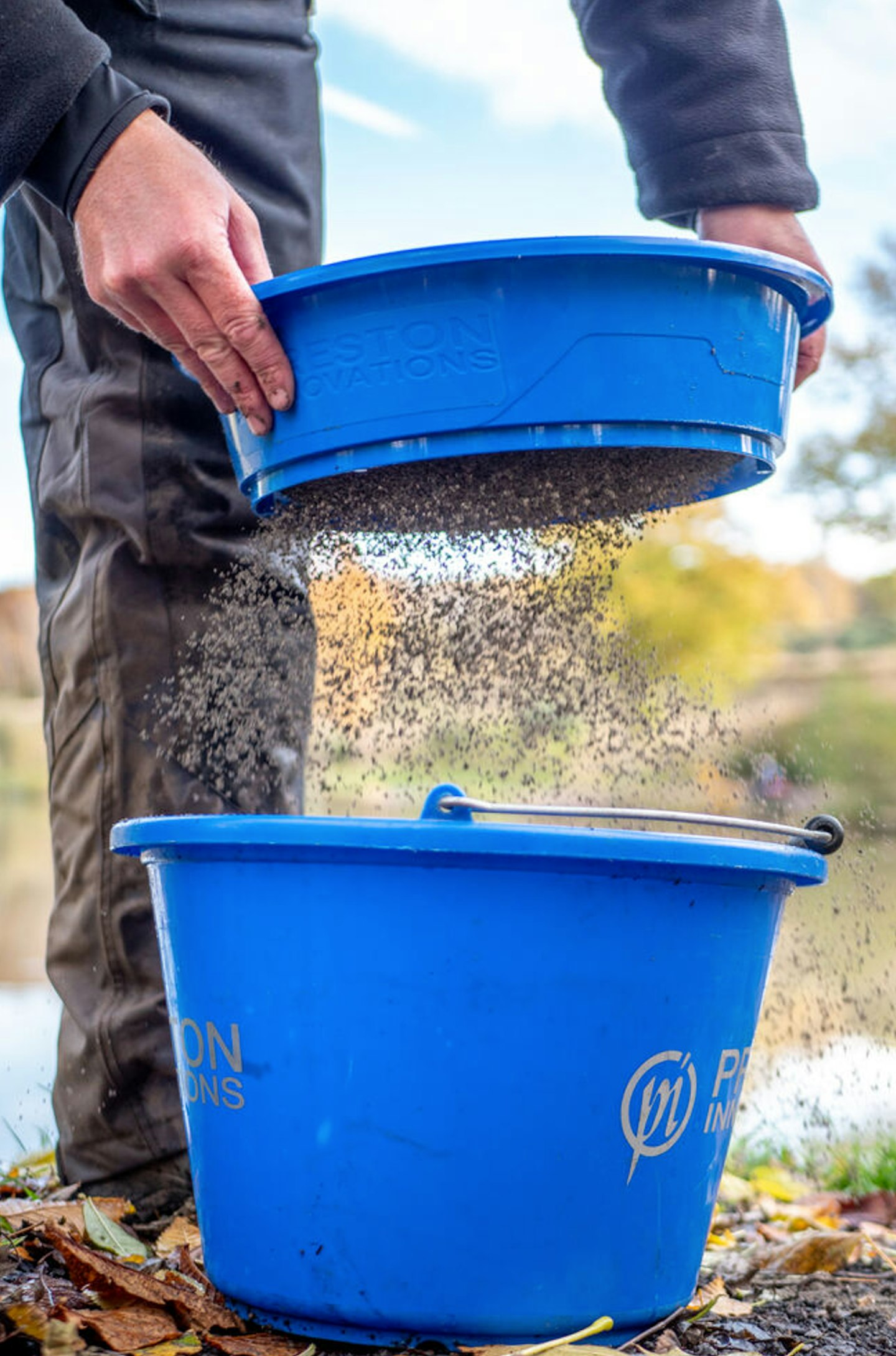 Pick your spot
It may be that you're fishing across several lakes, and each one might be different in depth, some having a maximum of 4ft and others going down to 9ft! You have to approach each lake with a slightly different twist – my rule in winter is, the shallower the lake, the more distance you need between to put between you and the fish.
We're talking 13m-plus of pole to get bites but, as the lakes get deeper, you can catch more fish closer in. However, I'd rule out catching short all day, as this rarely happens. This line is better used as somewhere to feed from the start and then drop in on during the last hour of the match.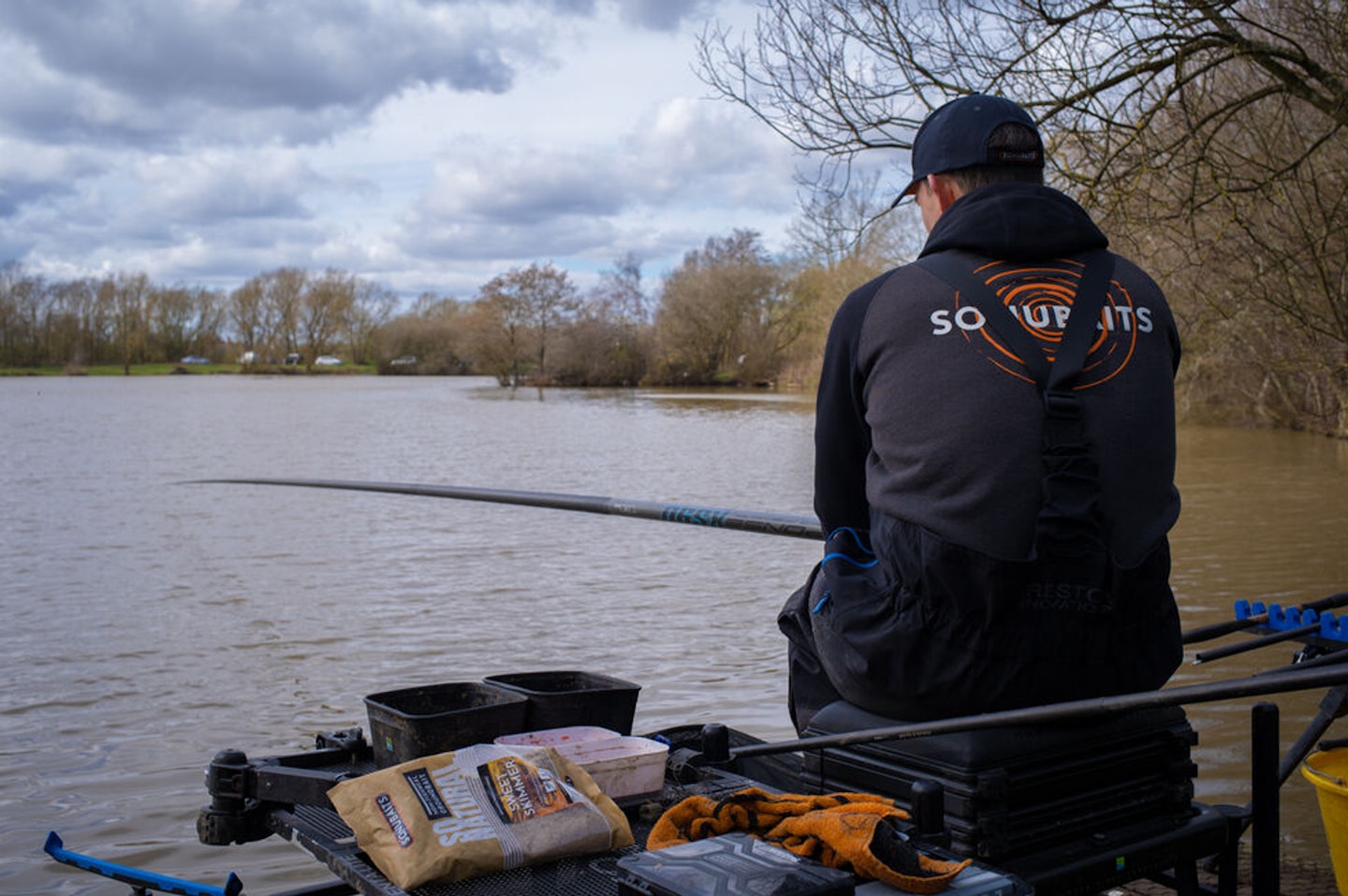 Fish one rig
Most commercial pegs tend to have a similar depth all the way across, so you can get away with fishing the same rigs in all swims. My first-choice float is the F1 Fine, a slim pattern that's super-sensitive thanks to its thin, hollow bristle. Two sizes of float cover me, shotted slightly diffferently.
My 4x12 and 4x10 floats have a strung-out pattern of No10s and No11s, respectively, but the bigger float has the shot spaced at 4ins intervals. The lighter float increases this gap to 5ins-6ins, changing the presentation to give a slower fall of the bait. If small fish are feeding, use the bigger float, whereas if you are catching fewer fish, you usually won't pick up much except on the 4x10 pattern.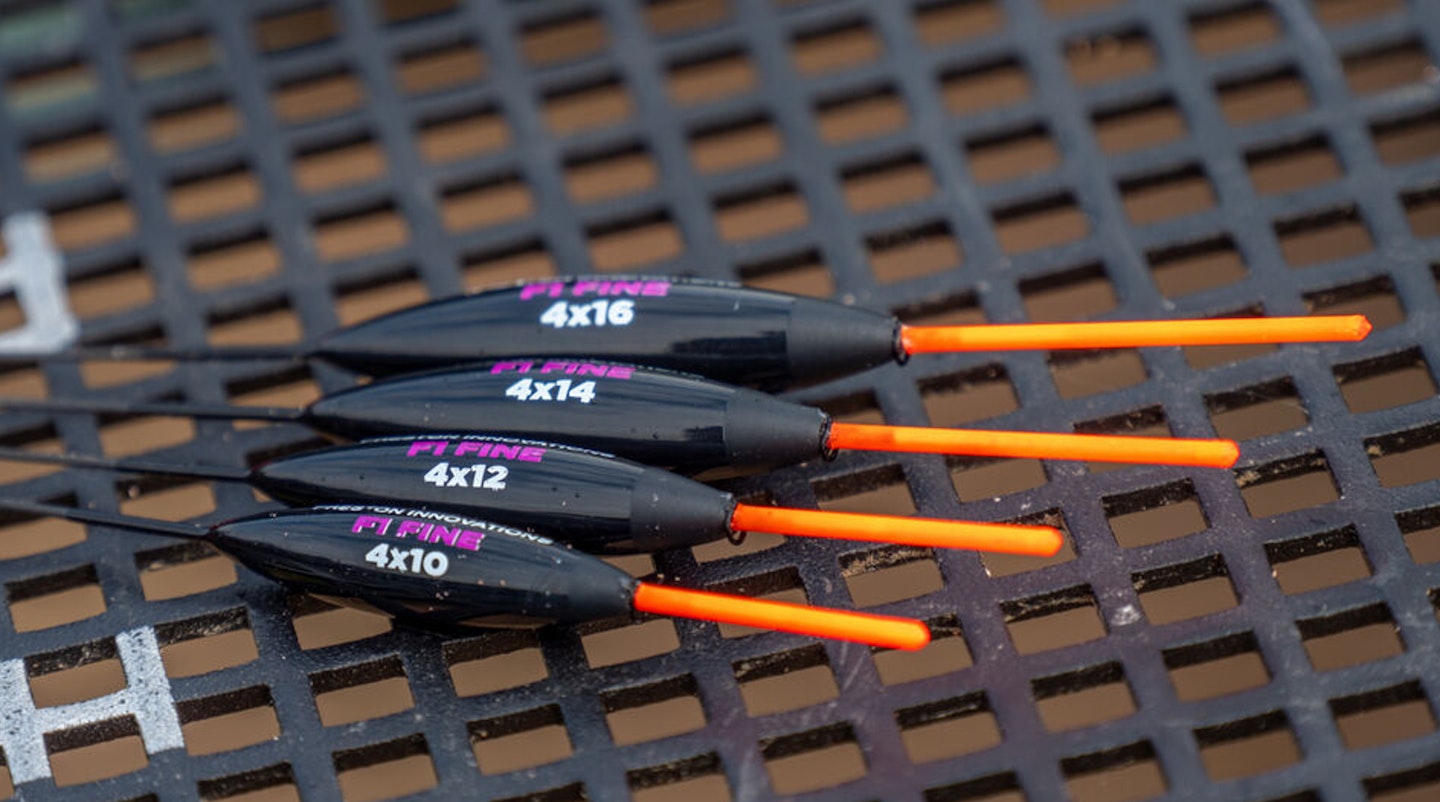 Keep it fine
MANY think that because you need to catch 20lb or more, you have to fish strong gear.
Generally speaking, the average size of silvers is that much heavier on a commercial, so to catch 20lb, you may only be looking for 100 roach or 20 skimmers. But you don't need to fish big hooks, thick lines and heavy elastics. A size 18 SFL is my first-choice hook, tied to 0.08mm Accu Power line. A really light elastic is also very important, especially in the shallow pegs. That's why a No3 solid elastic is my go-to on the shallower lakes, with heavier 5 or 6 grade the choice on the deeper pools.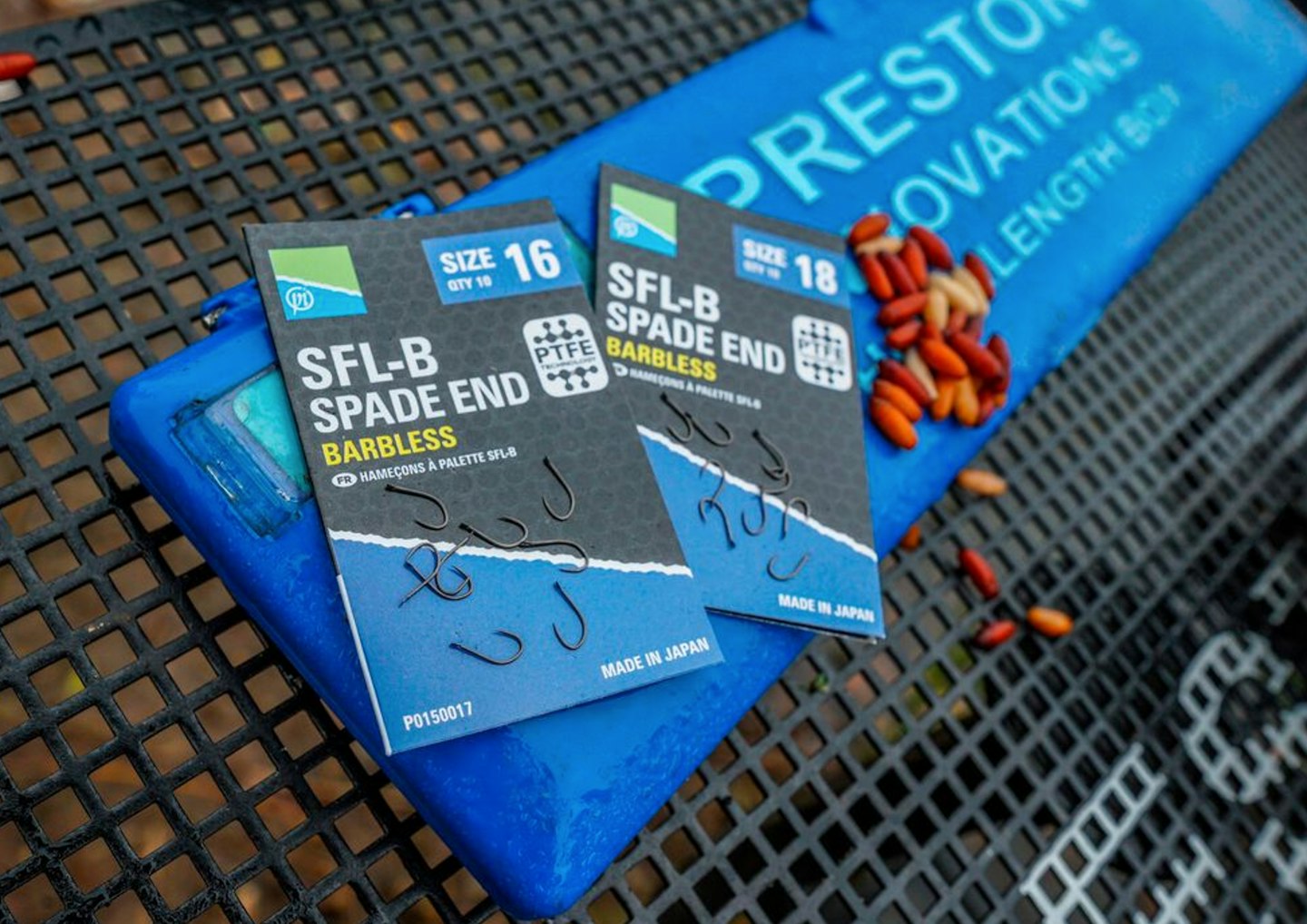 Get the feeding right
Kicking the swim off with one ball of groundbait and a dozen maggots may seem like a small amount, but these lakes hold lots of silverfish so you don't need to lay a huge table for them.
Loosefeeding is the best approach for silvers on winter commercials, because the constant fall of bait creates competition for food and draws them in. You just need to figure out how much to feed, and how often.
Five to 10 maggots every couple of minutes is a safe starting point. Then you have to be prepared to adjust this amount throughout the day. For example, if small fish become a problem, try doubling the amount of feed and maybe even doubling that again! Feeding more heavily can put the fish down on the bottom, though, so be aware of this.