Many anglers that fish commercial venues switch their attention to species such as roach, bream and perch to keep the bites coming as temperatures drop. These fish have been neglected all summer and now is the time to catch them.
In this article are some of the best commercial fisheries where you can put together a great net of silverfish, so you can still enjoy a fantastic day when the carp no longer want to feed. You may well be surprised by the size of the specimens you can catch too, on relatively simple tactics.
PICK UP THE PERFECT POLE FOR COMMERCIAL FISHING IN OUR BEST POLES BUYER'S GUIDE.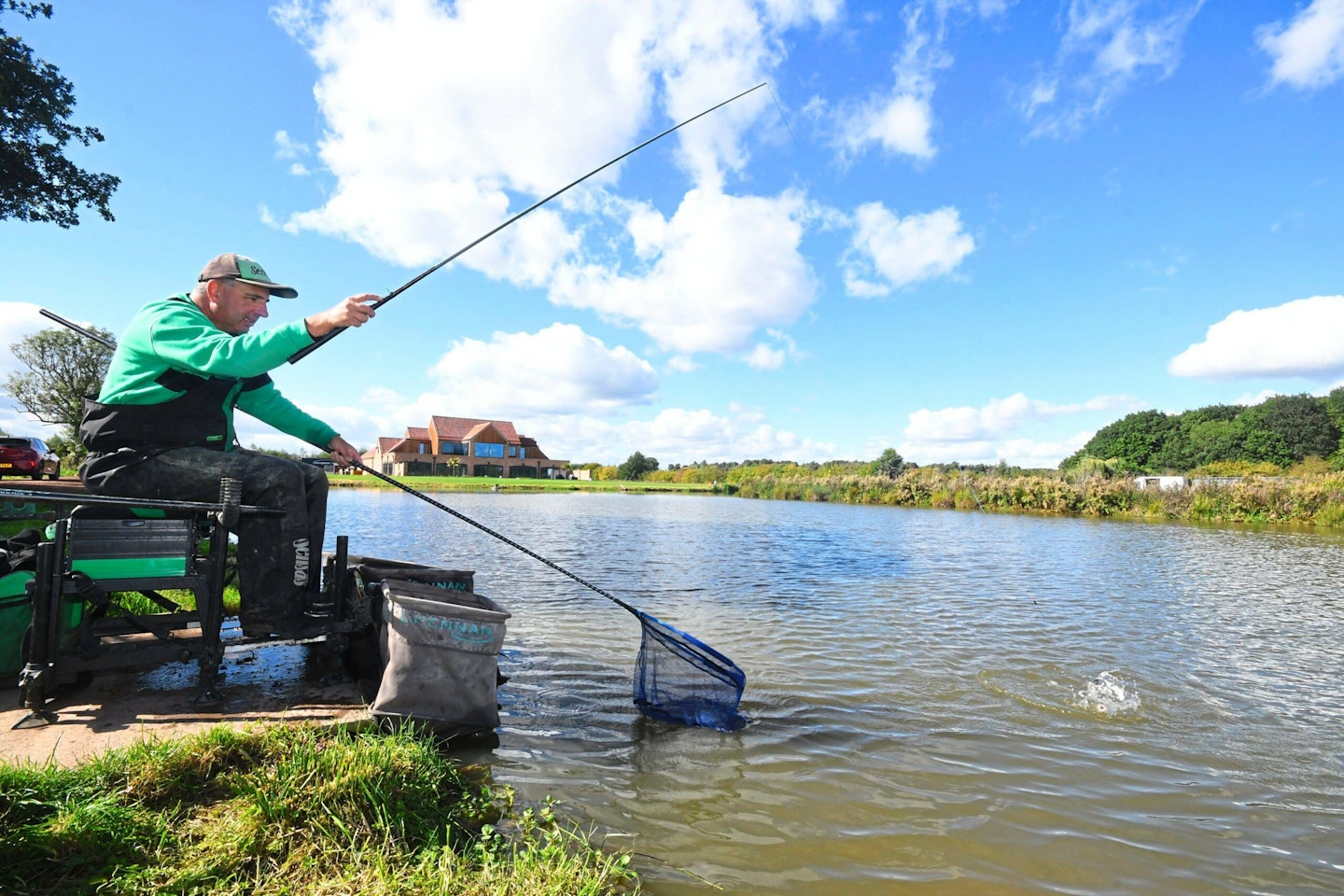 Springvale Lakes, Newark, Notts
Seven lakes are day ticket, and all of them are home to a huge head of silvers. Newcastle is arguably the pick of the bunch and fishing just a couple of feet deep at 7m with maggots will keep ide and chub coming. Try fishing on the deck at 5m with the same bait for the chance of a bonus barbel.
Tel: 07720 581292
Rosemary Wood Fishery, Ormskirk, Lancs
Moss Lake holds a huge head of skimmers and 50lb-plus hauls are easily achievable. Select a swim with a ripple on the surface and the fish won't be far away. Long pole with expander pellets over groundbait will produce bites, and casting a small cage feeder 20m is a good tactic to use while resting your primary line.
Tel: 07957 434325
Southend Farm, Waltham Abbey, Essex
Head to the Match Lake and you'll find 8ft-10ft on the pole line in most swims. Meat will work well for the big skimmers during the early stages of autumn, with a switch to maggots or small sections of worm over groundbait doing the business once it cools down further.
Tel: 07950 012614
MAKE SURE YOU'RE FISHING COMFORTABLY WITH ONE OF THE BEST FISHING SEATBOXES.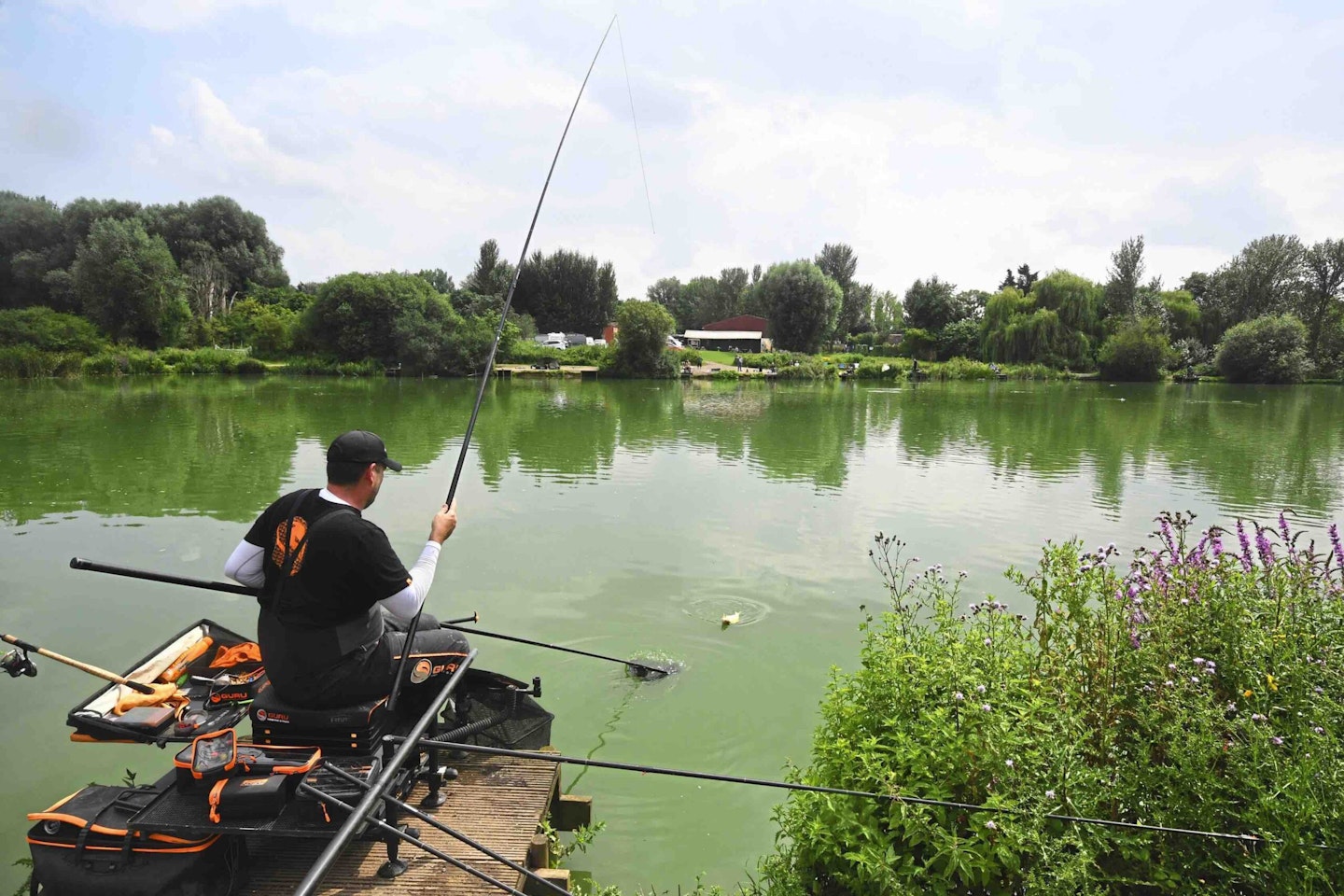 Sherwood Forest Fishery, Mansfield, Notts
Sherwood Lake is dedicated to silverfish and there are a number of approaches that will keep the float going under. Fishing a short pole with maggots to cover such as lily pads will catch a mixed bag of roach, perch and the odd bonus fish, with an expander pellet over a few micros at 13m better for bigger skimmers.
Tel: 07721 316334
Mere Lane Fisheries, Preston, Lancs
The Canal is heavily stocked with a variety of silverfish and you can expect to bank roach, rudd, perch, tench, crucians and skimmers. Maggots on a light pole rig will catch anything that swims, with expander pellets or small kernels of corn being a reliable option for the better stamp fish.
Tel: 01704 821269
Thorney Lakes, Langport, Somerset
This tranquil fishery has a real estate lake feel to it, with plenty of lily pads and reed beds to place a rig close to. Skimmers ranging from 1lb-3lb, tench to 4lb and some stunning true crucians are on offer, with soft pellet hookbaits over micros rarely failing to produce.
Tel: 01458 250811
GET THE PERFECT FEEDER ROD FOR COMMERCIAL VENUES IN THIS GUIDE TO SHORT RODS.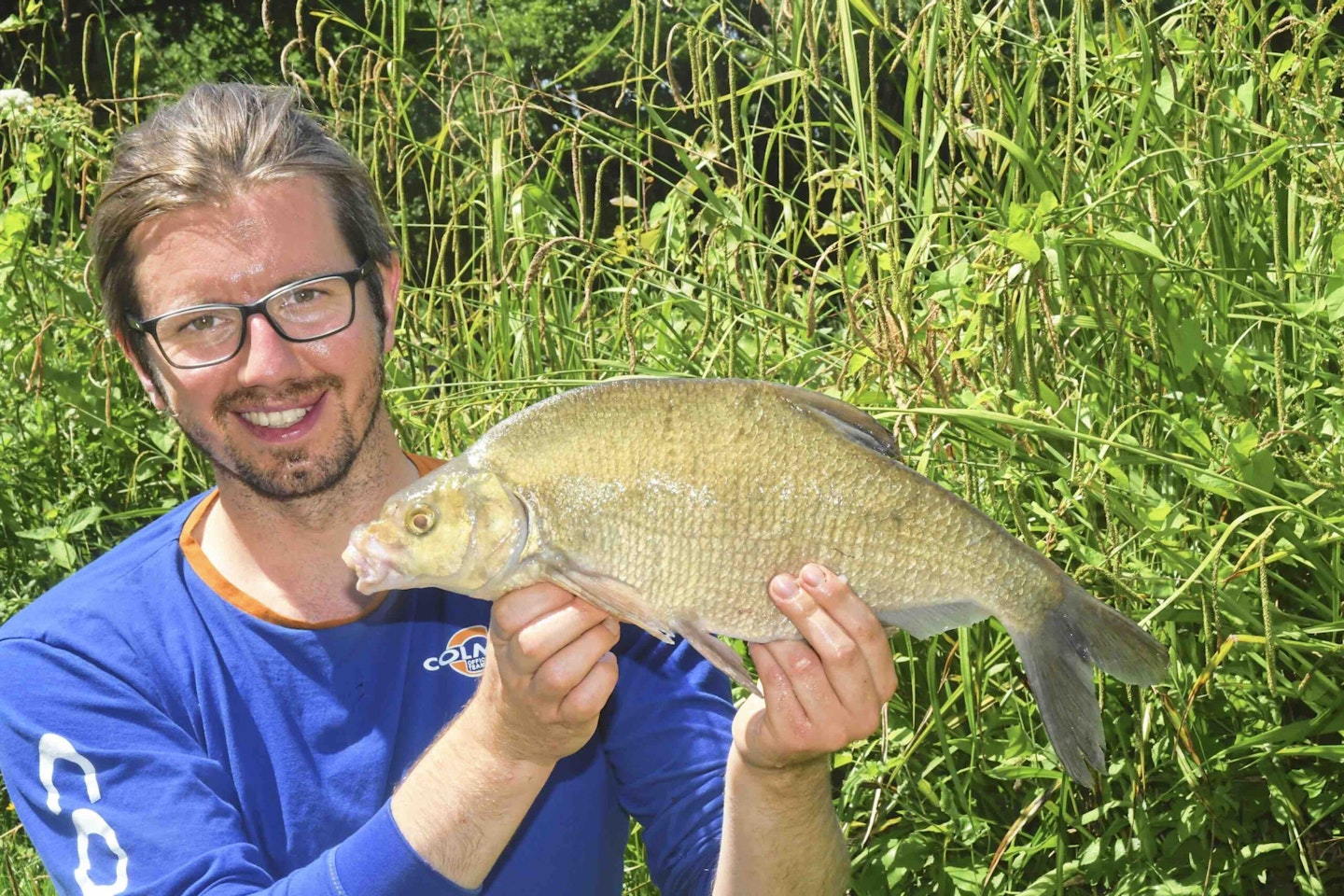 The Oaks, Sessay, North Yorks
Firs, Oaks and Willows are regularly targeted by specimen carp anglers in summer, but the silverfish start to dominate at this time of year. Feed two pole lines at 6m and 11m with a couple of balls of groundbait and fish maggot or caster hookbaits over the top for roach, skimmers and bonus big perch.
Tel: 01845 501321
Milton Pools, Oxford, Oxfordshire
Most carp anglers on House Lake target the far margin, with the silverfish patrolling open water to avoid the chaos caused by the mirrors and commons. Fish small sections of worm or double caster on an 11m pole line and expect to bank skimmers and perch to 2lb and roach to 1lb.
Tel: 01844 278150
White Springs Fishery, Swansea, Wales
Set your stall out on the Pleasure Lake and work with dead maggot hookbaits over groundbait on the long pole line to find skimmers to 3lb and the odd big roach. Prawns and lobworms could fool a huge perch on The Big Pit, with giants over 4lb landed every autumn and winter.
Tel: 01792 885699
Carney Pools, Stafford, Staffordshire
Dragon Pool has been in solid silvers form of late, with the top six of a recent match sharing over 100lb of them. Skimmers and roach are the dominant species, with maggots, expander pellets and casters all hookbaits that are worth trying.
Tel: 07957 299907
Yew Tree Fisheries, Neston, Wirral
The skimmers in the big lake are rarely targeted but scale your gear down and you can easily put together 30lb of them in a few hours. Have lines to your left and right at 11m and rotate them. Feed one sparsely with micro pellets and go more positive on the other with balls of groundbait laced with particles.
Tel: 07795 380938
YOU DON'T NEED HEAVY LINES FOR SILVERS. HERE IS A GUIDE TO BEST REEL LINES.
Alders Farm, Milton Keynes, Bucks
The pegs on the dam wall are prolific bream and skimmer swims on Pines Lake, with 50lb hauls very possible. Corn and expander pellets work well on with hook when presented over either dampened 2mm micro pellets or a few balls of groundbait.
Tel: 01525 261713
Lovells Lake, Peterborough, Cambs
A 4m whip with maggots and pinkies will catch plenty of small roach and rudd on the Old Lake, with hemp a better option for the quality redfins. Fish 6m out with the short pole and keep the loosefeed trickling in. Regular depth adjustments will keep you in touch with the shoal.
Tel: 07514 506885
Twin Lakes, Bedford, Beds
Jack's Lake has produced silverfish hauls of over 70lb in the past, with chub and barbel the dominant silverfish species. Waggler and 4mm hard pellet hookbaits from the swims with the island gap in front will work for the chub, with big beds of maggots on the deck at short range more effective for barbel.
Tel: 07384 447700
Docklow Pools, Leominster, Herefordshire
Mickey Mouse Pool is one of three day-ticket lakes on-site and has depths up to 5ft. The long pole or a peacock waggler chucked towards either the features or into open water will account for quality chub, ide, roach and skimmers. Start on the deck but then come shallow once you've rained maggots in over a period.
Tel: 01568 760256
Harescombe Fishery, Cheltenham, Gluocs
The roach fishing has gone from strength-to-strength on Field Lake, with 25lb bags common. Regular loosefeeding is vital, and introducing 20 casters at 5m every minute or so will get the fish on the munch. Explore the depths and expect to get them shallow quite quickly.
Tel: 07896 959071
GET A SMALLER REEL TO FISH FOR SILVERS. HERE IS A GUIDE TO THE BEST FISHING REELS.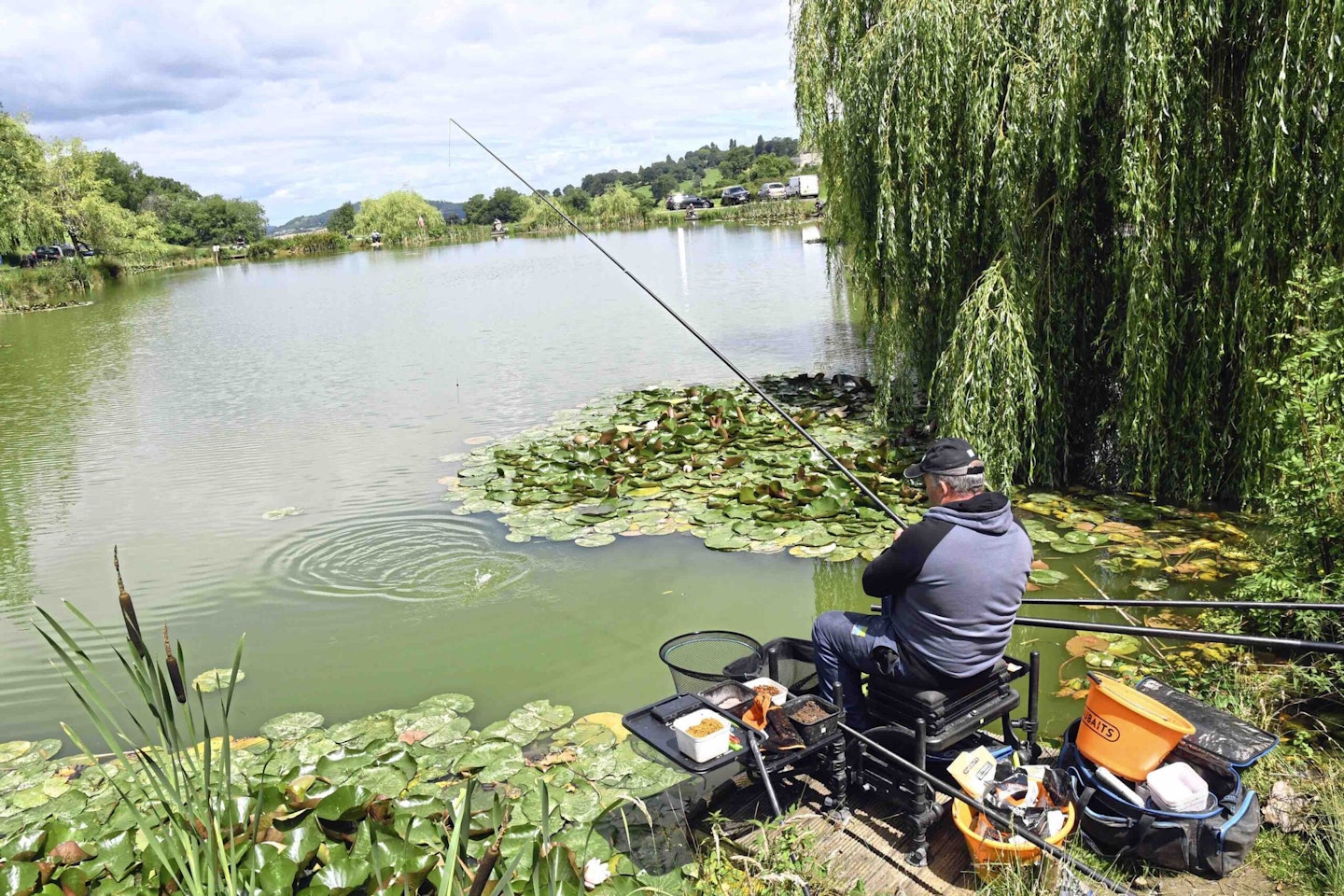 Birch House Fisheries, Ashbourne, Derbyshire
Kingfisher Lake can produce a bite every chuck, with skimmers ranging from a few ounces up to 2lb the dominant species. The smaller stamp can be caught 5m from the bank on maggots over small nuggets of groundbait, with soft pellets over micros a better option for the quality fish.
Tel: 07786 530389
Sumners Pond, Horsham, West Sussex
Match Lake is packed to the rafters with roach and short pole or whip tactics with maggots will produce fast-paced sport. Fishing just a couple of feet deep will throw up the most bites, but going down on the deck will enhance your chances of attracting bonus crucians, bream or chunky barbel.
Tel: 01403 732539
Baden Hall Fisheries, Eccleshall, Staffs
Both Lodge and Donut are home to huge numbers of bream, with most of the fish averaging 2lb-4lb. A shoal can clean out your bed of loosefeed in no time, so it pays to add regular top- ups, with fishmeal groundbait laced with micro pellets and corn a proven winner.
Tel: 01785 850313
Alverchurch Fisheries, Birmingham
Arrow Lake is arguably the least fashionable on-site, but there is little doubting its potential for red-hot autumn action. Set two pole rigs up with slimline carbon-stemmed floats to fish down the middle. Fish one of them 2ft deep and the other on the deck. Feed maggots little-and-often and a 40lb net of ide could be your reward.
Tel: 07944 191915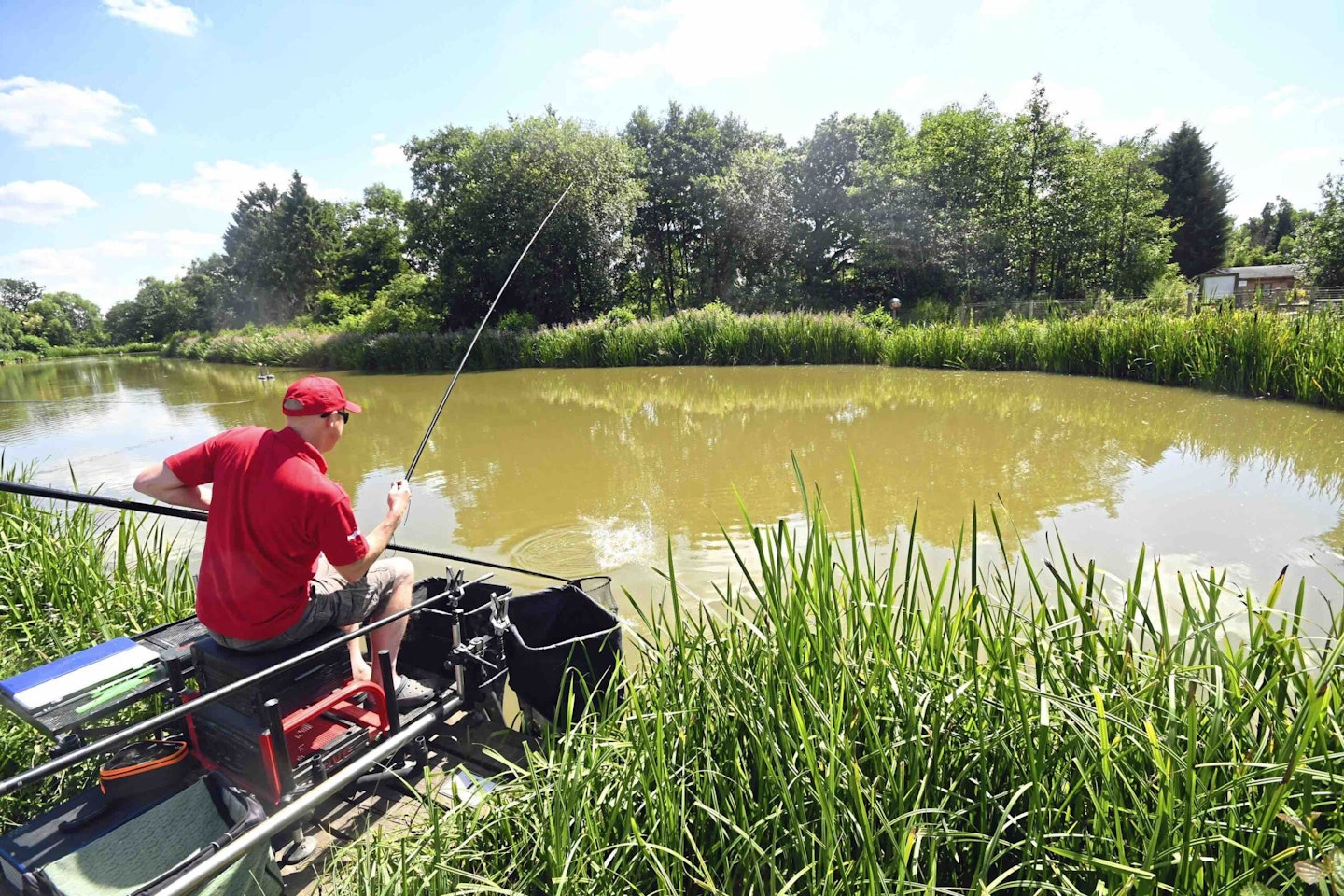 This page is a free example of the amazing content Angling Times Members get every single week. Becoming an Angling Times Member gives you access to award-winning magazine content, member rewards, our back issue archives, bonus content and more! Join our fishing community and find out more today!