Britain has been battered by various storms over recent weeks, resulting in near perfect big-barbel conditions on many rivers.
Two-time Drennan Cup champion Simon Daley took advantage by heading to the Thames as a low-pressure front rolled in with Storm Ciaran, and ended up banking this new PB of 18lb 10oz.
After arriving at the stretch, the Hampshire roofer settled into a swim and positioned his two paste-wrapped homemade milk protein boilie hookbaits just where the slack water met the edge of the main flow.
GRAB YOURSELF A BARGAIN BOILIE DEAL WITH OUR BLACK FRIDAY BAIT SALES GUIDES.
Simon's had good results on these baits this season, and was confident they'd produce again. Although usually a fan of using short hooklinks for barbel, Simon went for 2ft of fluorocarbon on this occasion to minimise the chances of detritus fouling his size 6 Gardner Talon Tip hook.
An uneventful night followed, with lots of leaves and twigs gathering on his lines. But, just before first light, Simon received a savage bite and connected with a fish that took a good amount of line.
He knew it was a hefty fish by its solid headshakes and sheer weight, with it giving him one of the best fights he's had from the species. On several occasions he was convinced the fish had snagged him, when it was really just hugging bottom in the strong flow!
As soon as the fish surfaced, Simon knew he was connected to his biggest-ever barbel, which measured 37ins and was, in his words, a 'Thames monster'.
GET THE ROD YOU NEED TO LAND A FISH LIKE THIS WITH OUR GUIDE TO THE BEST BARBEL RODS.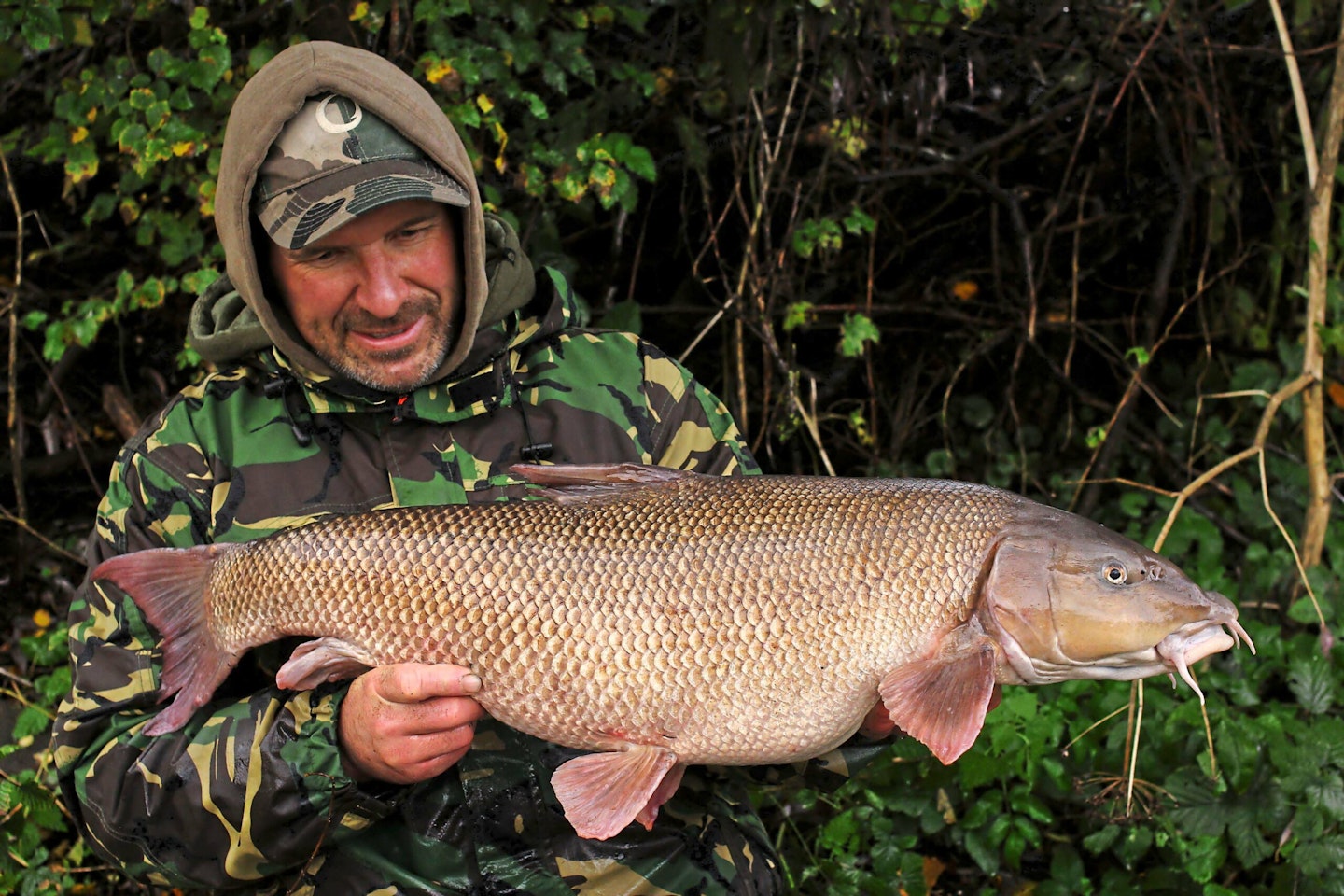 This page is a free example of the amazing content Angling Times Members get every single week. Becoming an Angling Times Member gives you access to award-winning magazine content, member rewards, our back issue archives, bonus content and more! Join our fishing community and find out more today!