When rivers rise after heavy rain, it's hard to imagine how fish cope with such a rapid influx of what is often dirty water.
Their first instinct is survival, and different species are better adapted to dealing with the conditions than others.
Although a lot depends on the temperature of the water and the amount of debris coming down the flow, as a general rule as the river starts to rise, the chub will go off the feed quite quickly. In contrast, the barbel will start to feed more heavily.
BARBEL ARE THE NUMBER 1 TARGET IN FLOODS. HERE ARE THE BEST BARBEL VENUES.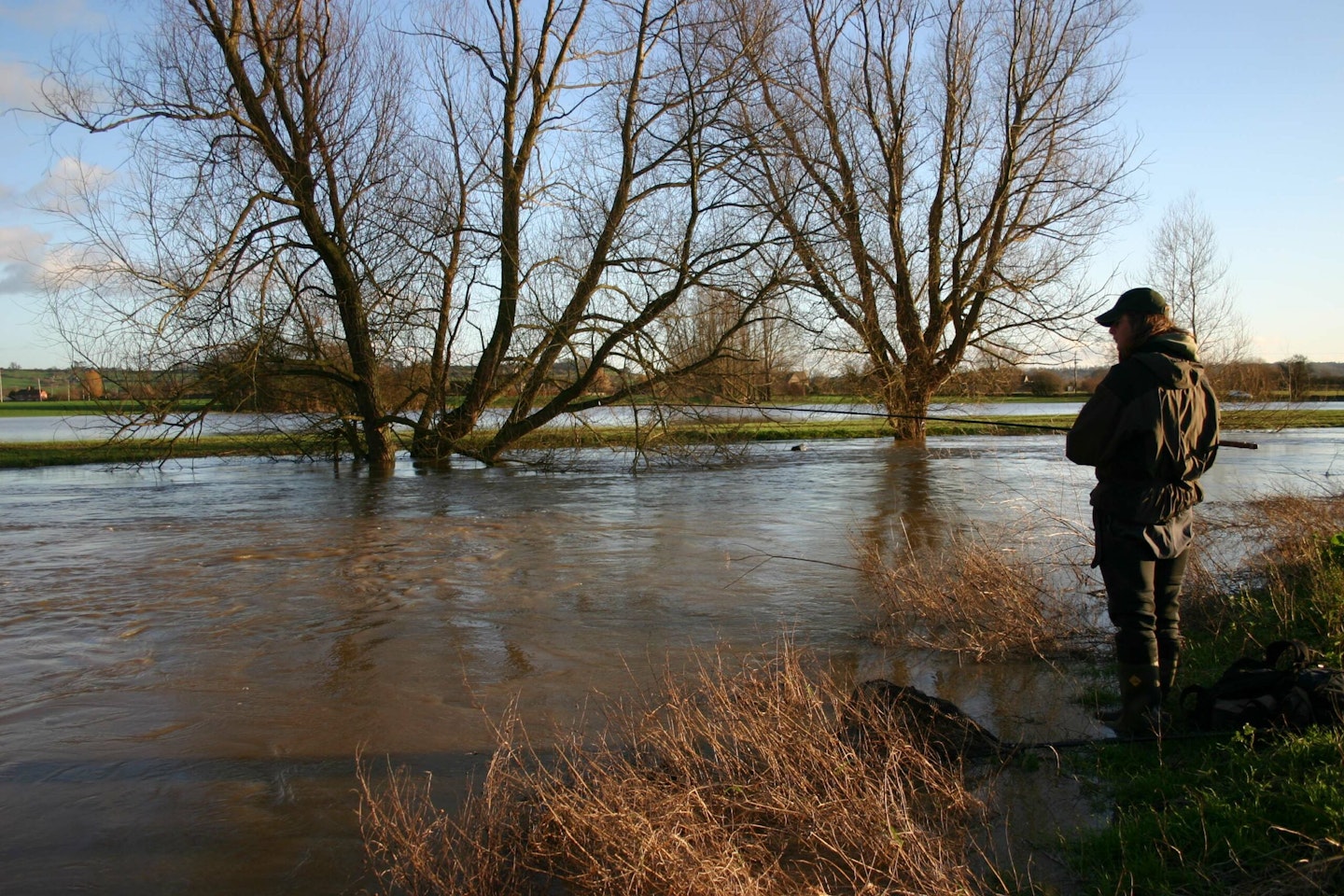 At the height of the flood, the barbel continue to feed well, but contrary to popular belief, they will spend a fair amount of their time close to the bank, saving energy for when they need to re-enter the flow to feed.
Once the river has fined down and the colour has begun to drop out, the chub will come more on the feed, while barbel appetites will drop off slightly.
Finally, once the river is back to its normal levels, the chub are usually the first species to start to feed ravenously, with far fewer barbel being caught.
GET THE RIGHT TACKLE FOR THE JOB BY CHECKING OUT OUR GUIDE TO BEST BARBEL RODS.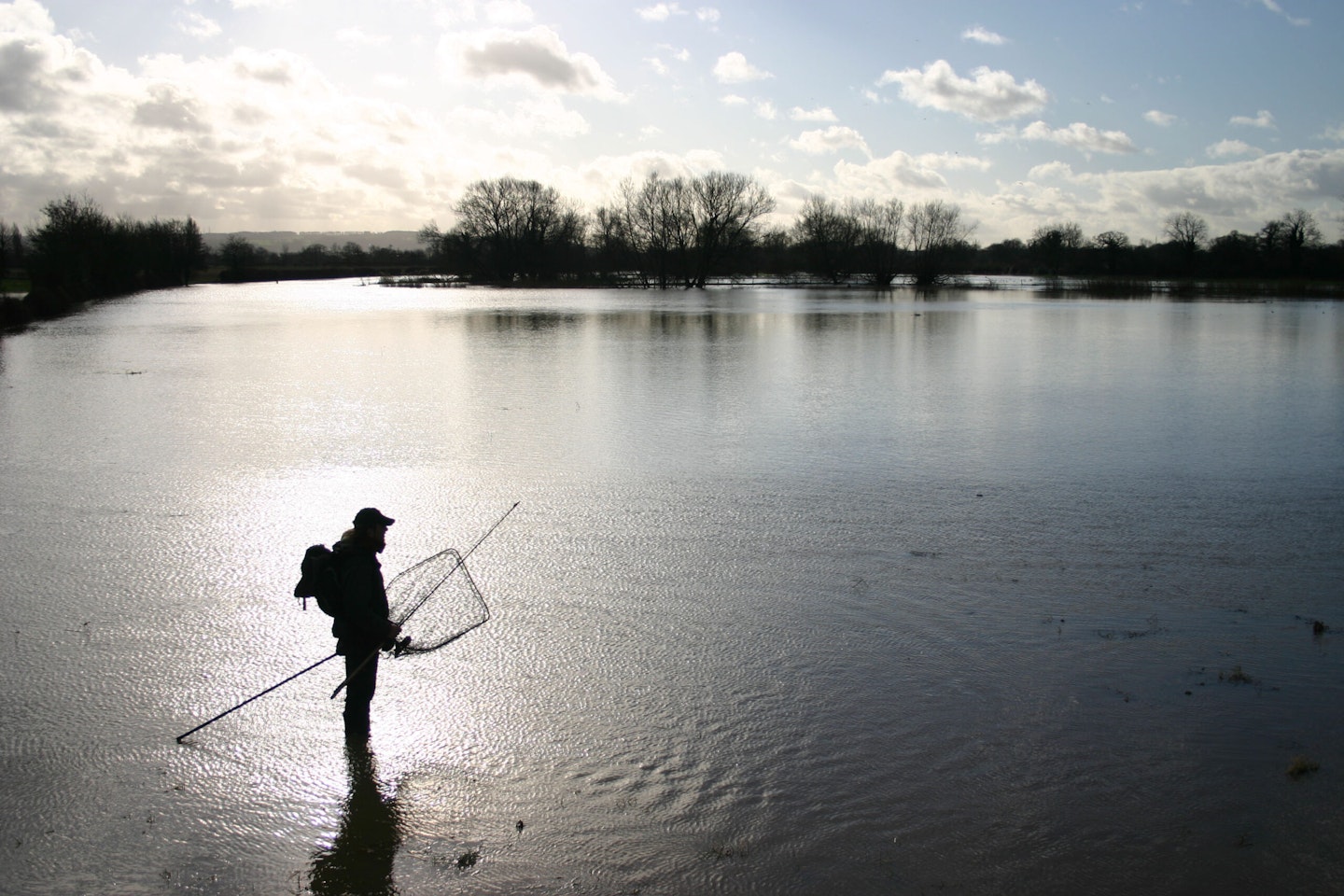 Although fish such as roach, dace andbream will push into areas of slack water in big floods, as soon as conditions become tolerable they'll push back out and look for food again. That's why the crease area between the flows is one of the best places to target. Most fish will gather here, because it's where food items accumulate.
The big 'spanner in the works' with all of this is snowmelt, which is the kiss of death for fishing and can cause the biggest floods of all. If this happens, you're better off staying at home for a few days until the fish have acclimatised to the shock and water levels have started to drop again!
STAY WARM AND DRY IN WET WEATHER BY CHECKING OUT OUR GUIDE TO FISHING WATERPROOFS.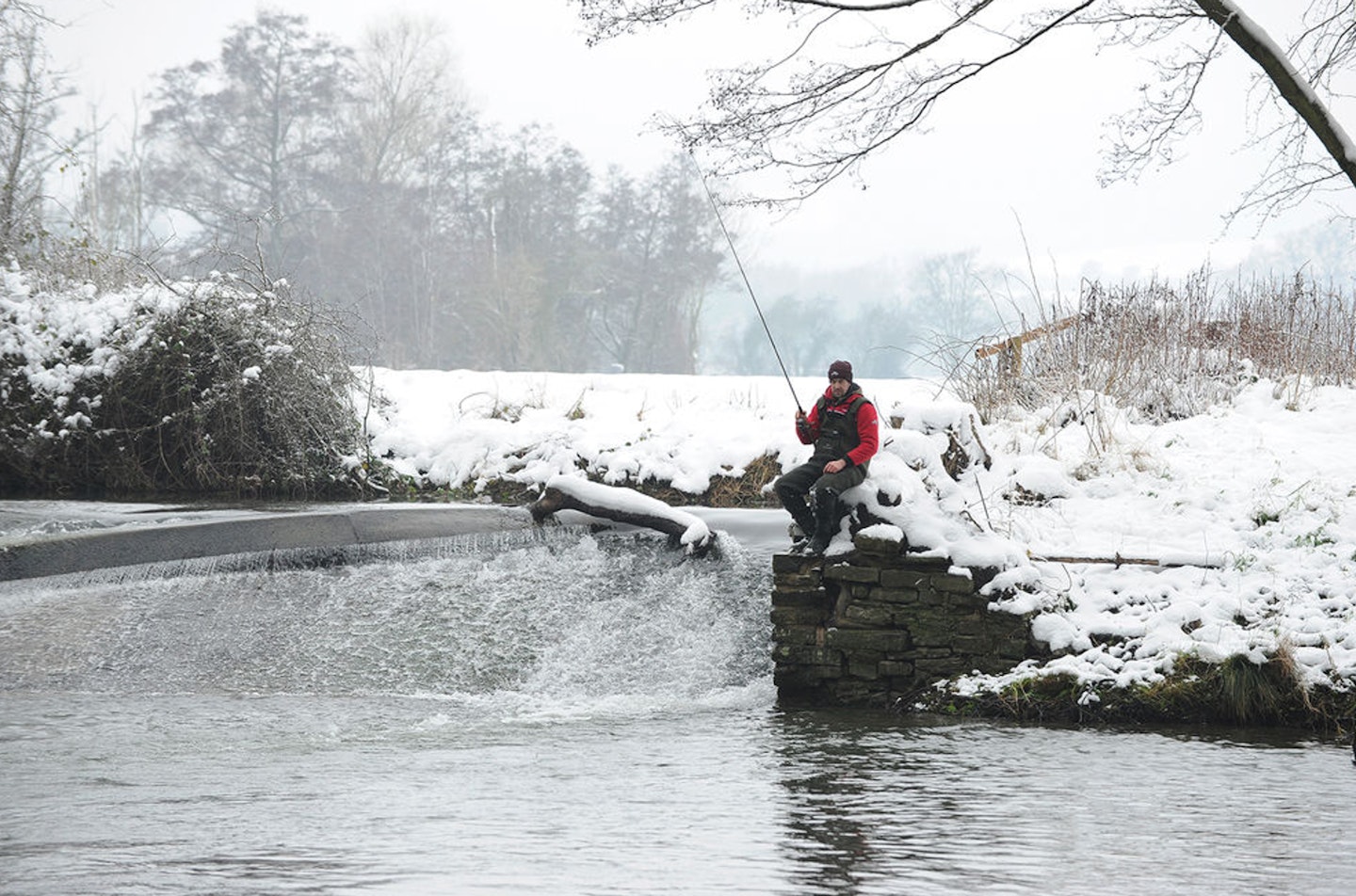 Species location in floodwater
MAIN FLOW
Barbel are well equipped for holding station tight to the bottom, and will often feed hard if the water is coloured and warm (above 43 degrees Fahrenheit).
Very few other species are able to deal with such conditions, and won't be found inhabiting this area of the river. With this said, even barbel will push out of the main flow if debris or sheer power make sitting there uncomfortable.
HERE'S SOME GREAT TIPS TO HELP YOU CATCH MORE BARBEL FROM FLOODED RIVERS.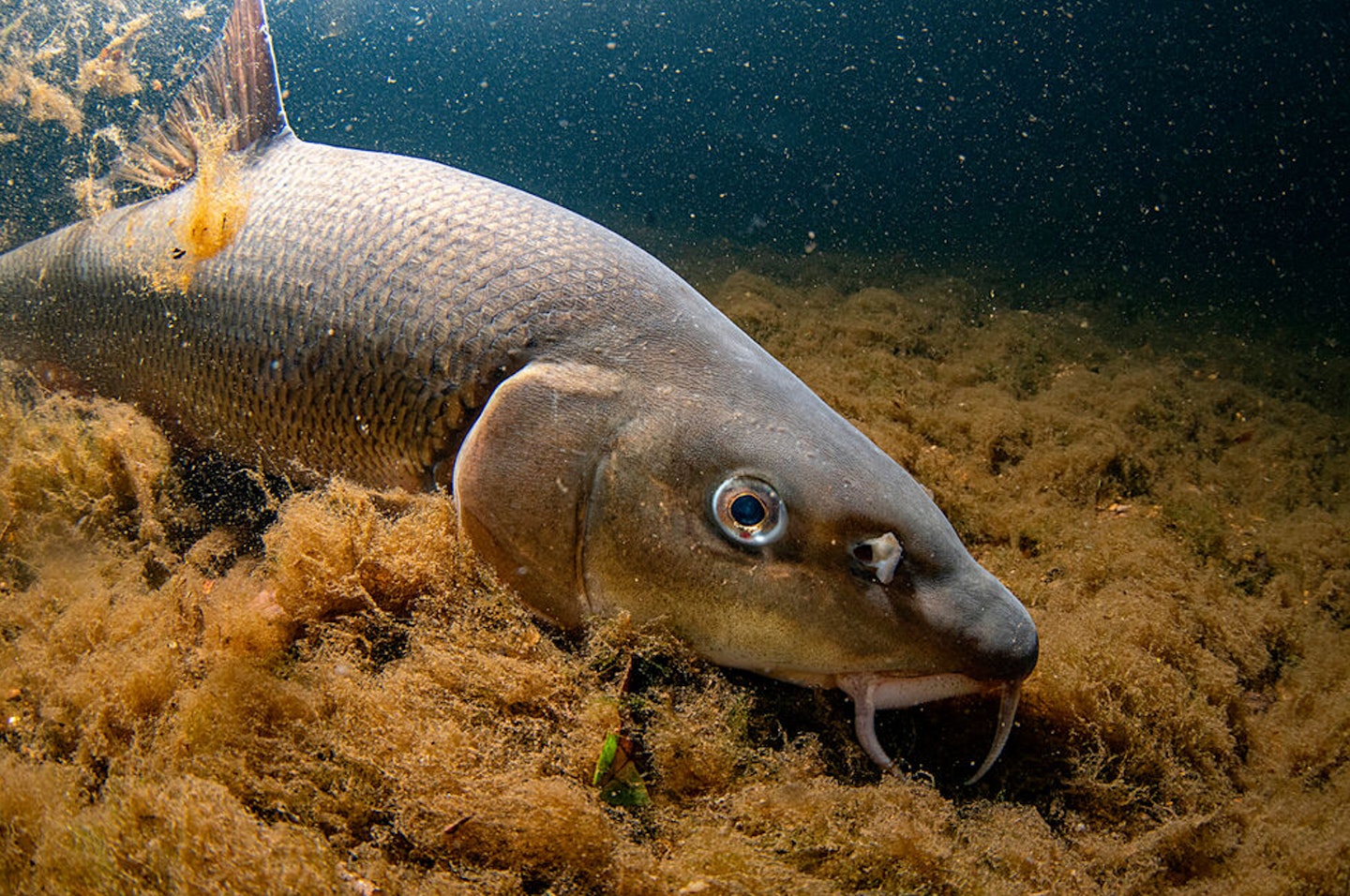 CREASE LINE
Where the main flow meets slower water is a productive area to target chub and barbel. They often sit just on the slack side, waiting to dash out and intercept food items such as worms that may have been washed into the river. Roach and dace will also often sit on this borderline area too. For all species, it is a reliable spot to target. Even predators will be often sat just inside the slacker water monitoring the prey fish shoals.
YOU NEED A GOOD REEL TO FISH POWERFUL FLOODED RIVERS. HERE'S OUR BUYER'S GUIDE TO THE BEST REELS FOR BARBEL FISHING.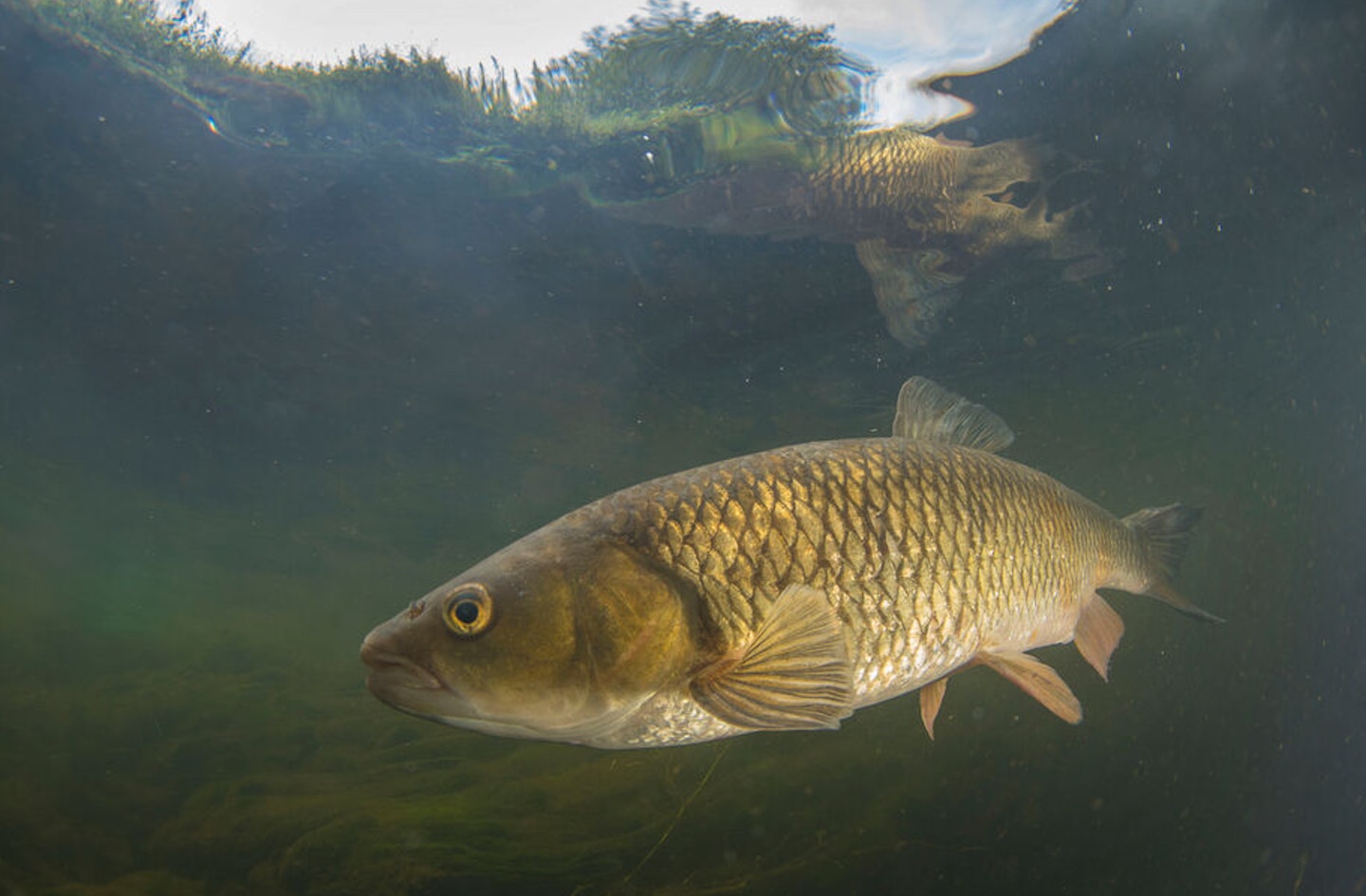 SLACK WATER
Acting as a refuge from turbulent water, slacks are free of debris being carried downstream. As well as chub, roach and dace, bream can be found sheltering here, and can feed well in warm coloured water during winter. Pike and perch will also be found in the slack, but both can be tricky to catch in really coloured conditions, with big and smelly baits often required.
YOU WILL FIND BIG RIVER ROACH IN THE SLACKS. HERE'S HOW TO CATCH A RIVER REDFIN.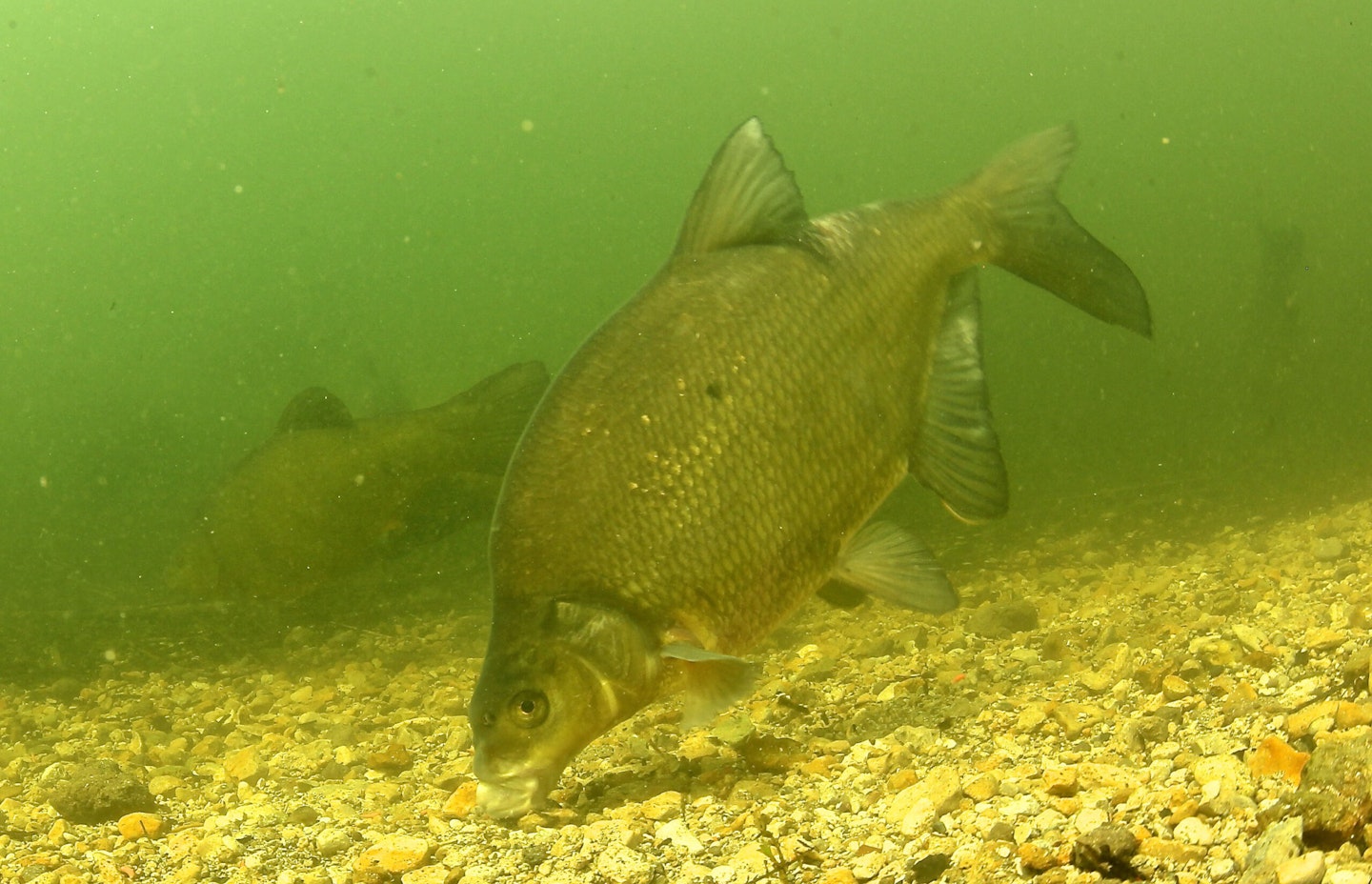 MARGINS/COVER
Predators like perch and pike, which feed primarily by sight, will tuck themselves up right underneath any available cover that's out of the main flow. Undercut banks and inlets/tributaries also act as a refuge for these species and the prey fish. Don't be surprised to find some of the biggest pike and perch right under your feet against the bank. You may well find specimens of other species like roach here too.
MAKE SURE YOUR LINE IS UP TO THE JOB IF YOU'RE GOING TO FISH SNAGS. HERE IS OUR BUYER'S GUIDE TO THE BEST FISHING REELS LINES.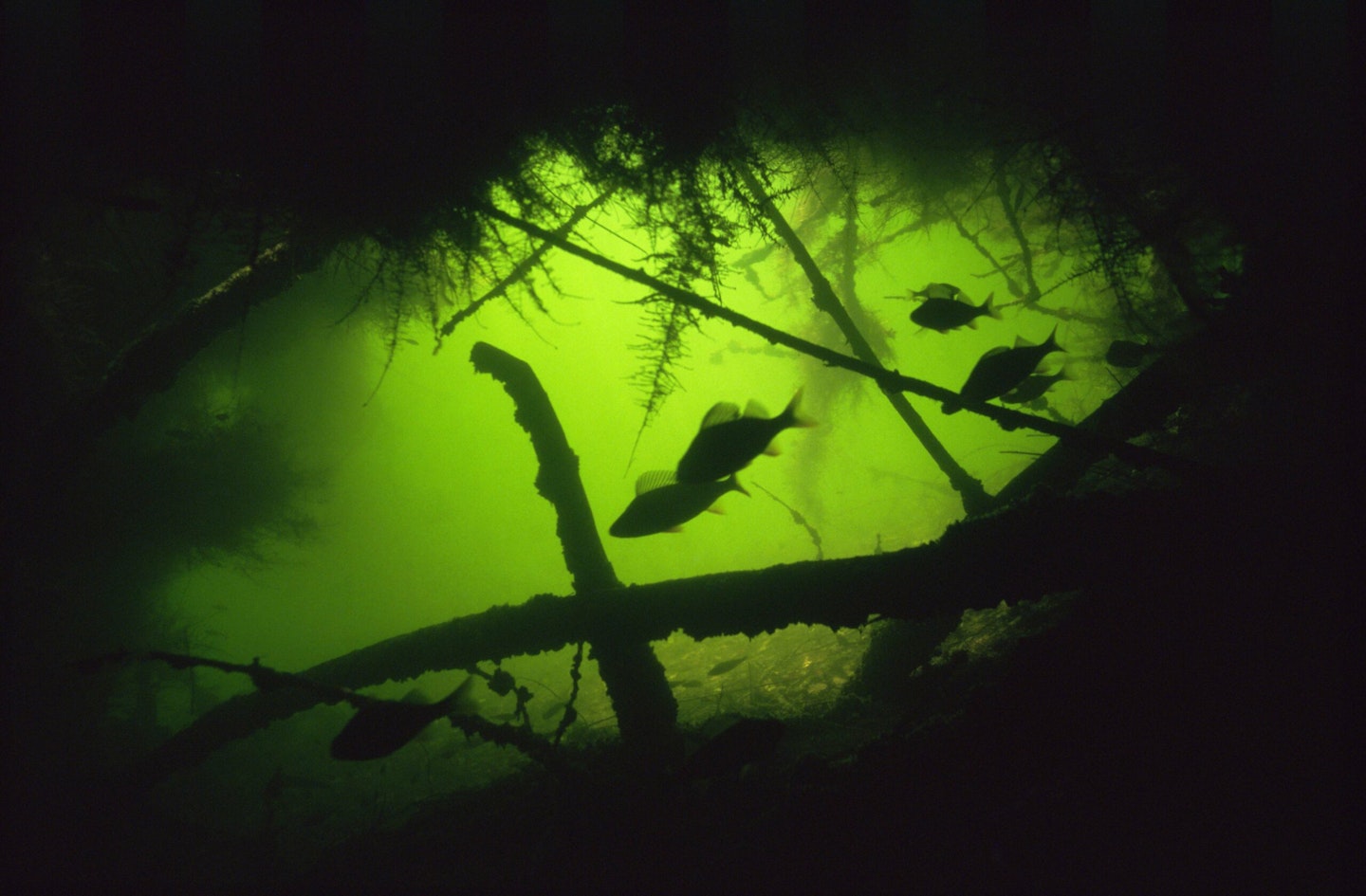 BE CAREFUL!
Fishing a flooded river can be incredibly productive if you find the fish, but no fish is worth risking your life for. Flows on a flooded river can be powerful and unpredictable, so if the river has burst its banks, don't fish it. Keep up to date with all the latest river levels prior and during your trip so you aren't caught out. Always be careful on the banks and take your time, whilst wearing the best footwear for the job. These tips will help you find the fish, but its up to you to stay safe and enjoy your fishing.
This page is a free example of the amazing content Angling Times Members get every single week. Becoming an Angling Times Member gives you access to award-winning magazine content, member rewards, our back issue archives, bonus content and more! Join our fishing community and find out more today!