The action at what must be the nation's best winter roach venue stepped up another notch when over 1850lb of the species were weighed in during the latest match.
Favourable conditions greeted the 70-man field for the penultimate round of the East Midlands Winter League which was to be staged on the Old Nene in the Cambridgeshire town of March.
Hectic action was expected, but few could have anticipated just how good things would get, with four anglers weighing in over 50lb.
A SHORT POLE OF WHIP IS THE BEST CHOICE FOR ANGLERS FISHING THIS STRETCH OF RIVER. CHECK OUT OUR BUYER'S GUIDE TO THE BEST WHIPS HERE.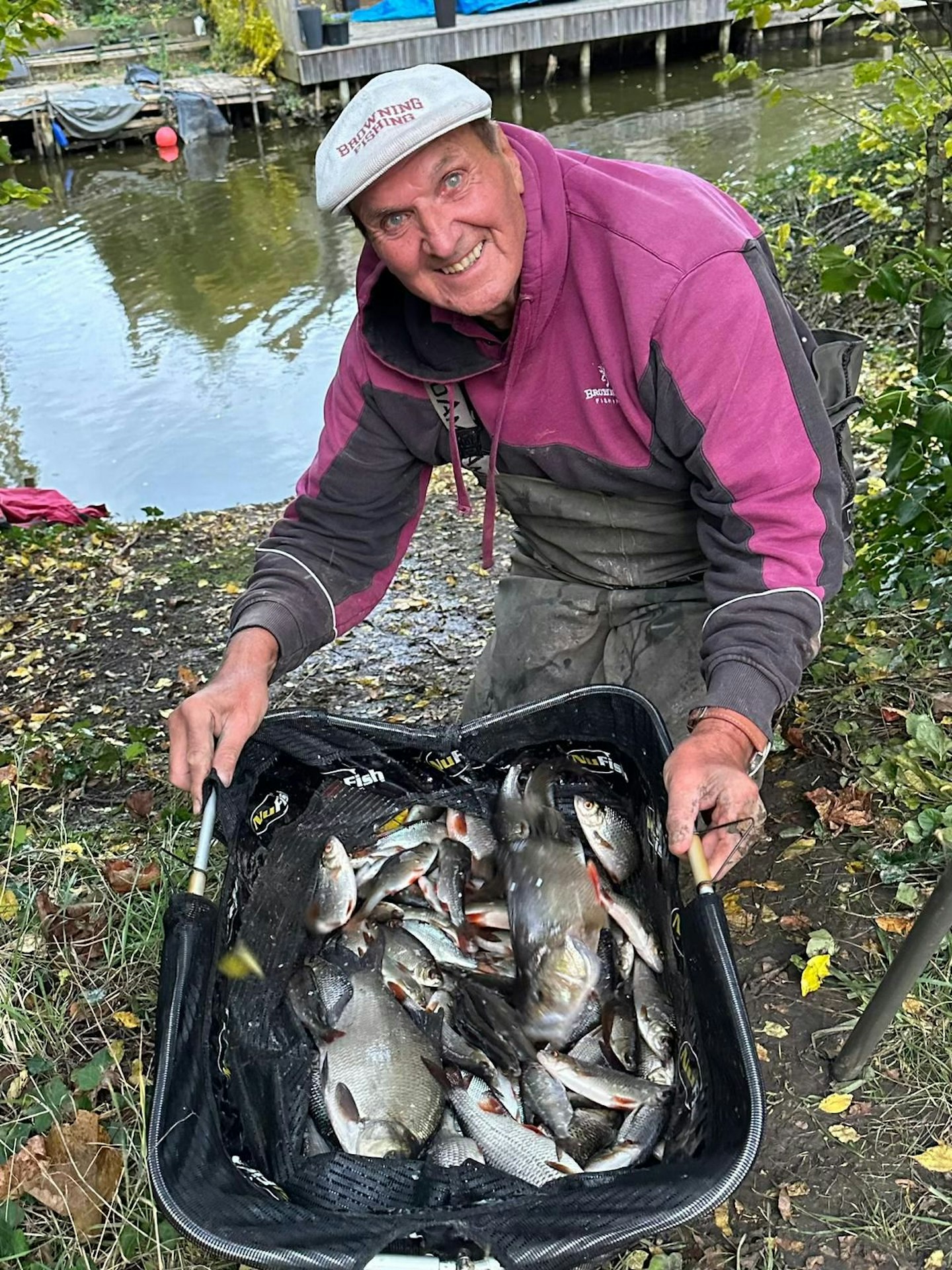 Stanjay team member Rob Wright took top spot on the day, weighing in an astonishing 58lb 8oz of roach on a swim close to the bandstand. That saw him walk away with the Jockey Cup - a trophy that the winner of this match would get in remembrance of local angler Alan Lemmon.
He didn't have it all his own way though, with second placed Dave Rowell placing 56lb 11oz in his keepnets, while Kye Jerrom finished the frame with 54lb 10oz.
Every single one of the 10 sections was won with over 25lb and no dry nets were recorded.
Fishing is free throughout the town area, with short pole tactics scoring best. Use breadpunch over liquidised feed when it is clear and switch to pinkie over groundbait in coloured conditions. Hemp can also work, especially when you have a bigger stamp of roach in front of you.
BAG UP ON TACKLE BARGAINS THIS WEEK WITH OUR GUIDE TO THE BEST BLACK FRIDAY DEALS.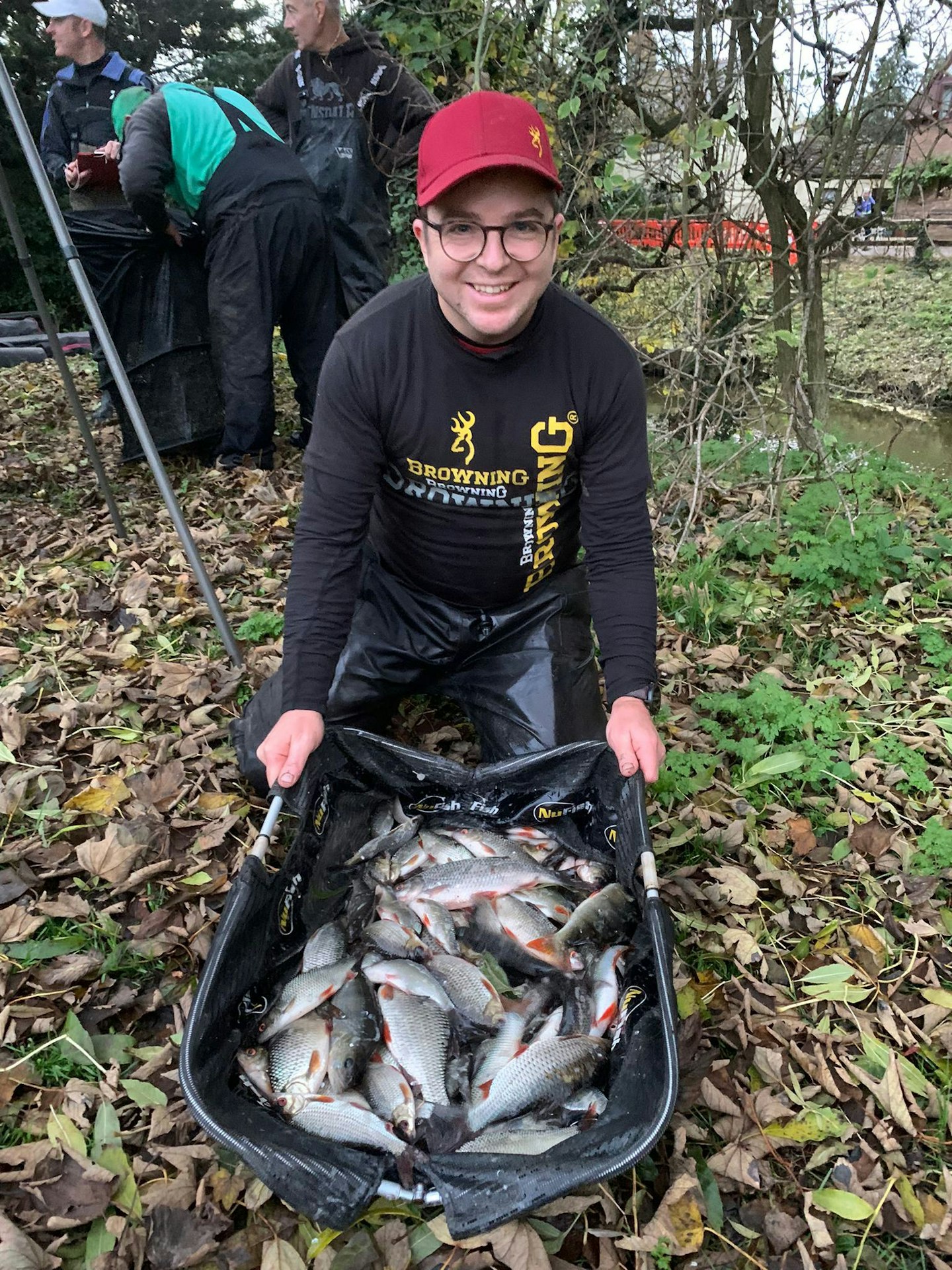 Sections by winner by default:
A section - James Drakulic - 38lbs 9.5ozs
B section - Alex Bates - 26lbs 14ozs
C section - John Bates - 31lbs 5ozs
D section - Gavin butler - 35lbs 1ozs
E section - Tony Watling 33lbs 4.5ozs
F section - Steve Winter - 29lbs 15ozs
G section - Jack Damant - 30lbs 4ozs
H section - Tom Moretti - 32lbs 9ozs
J section - Steve Goodrum 38lbs 07ozs
K section - Alastair Ogilvie - 37lbs 7ozs
This page is a free example of the amazing content Angling Times Members get every single week. Becoming an Angling Times Member gives you access to award-winning magazine content, member rewards, our back issue archives, bonus content and more! Join our fishing community and find out more today!