Anglers often have a monster story to tell, but there are some who have stories from the bank that are far more frightening than just catching a massive fish.
It certainly seems that some venues are hotspots for more than just fishing activity. Here's just a brief selection of waters where anglers haven't quite felt as alone as intended.
Bob's Island, Rive Trent, Nottinghamshire
Bob's Island is one of the most prolific fisheries on the River Trent, offering excellent barbel sport with fish to 16lb.
There are chub, bream, roach and pike in here too... and this fishery is home to numerous ghostly tales centred around the historic Newark Castle that overlooks the island.
Anglers fishing the Point swim have seen ghostly figures standing in the windows of the castle, and a mysterious window that cannot be seen during the day is said to appear on the castle walls at night.
WANT TO TRY YOUR HAND AT CATCHING YOUR FIRST BARBEL? YOU NEED TO CHECK OUT THE BEST BARBEL RODS GUIDE.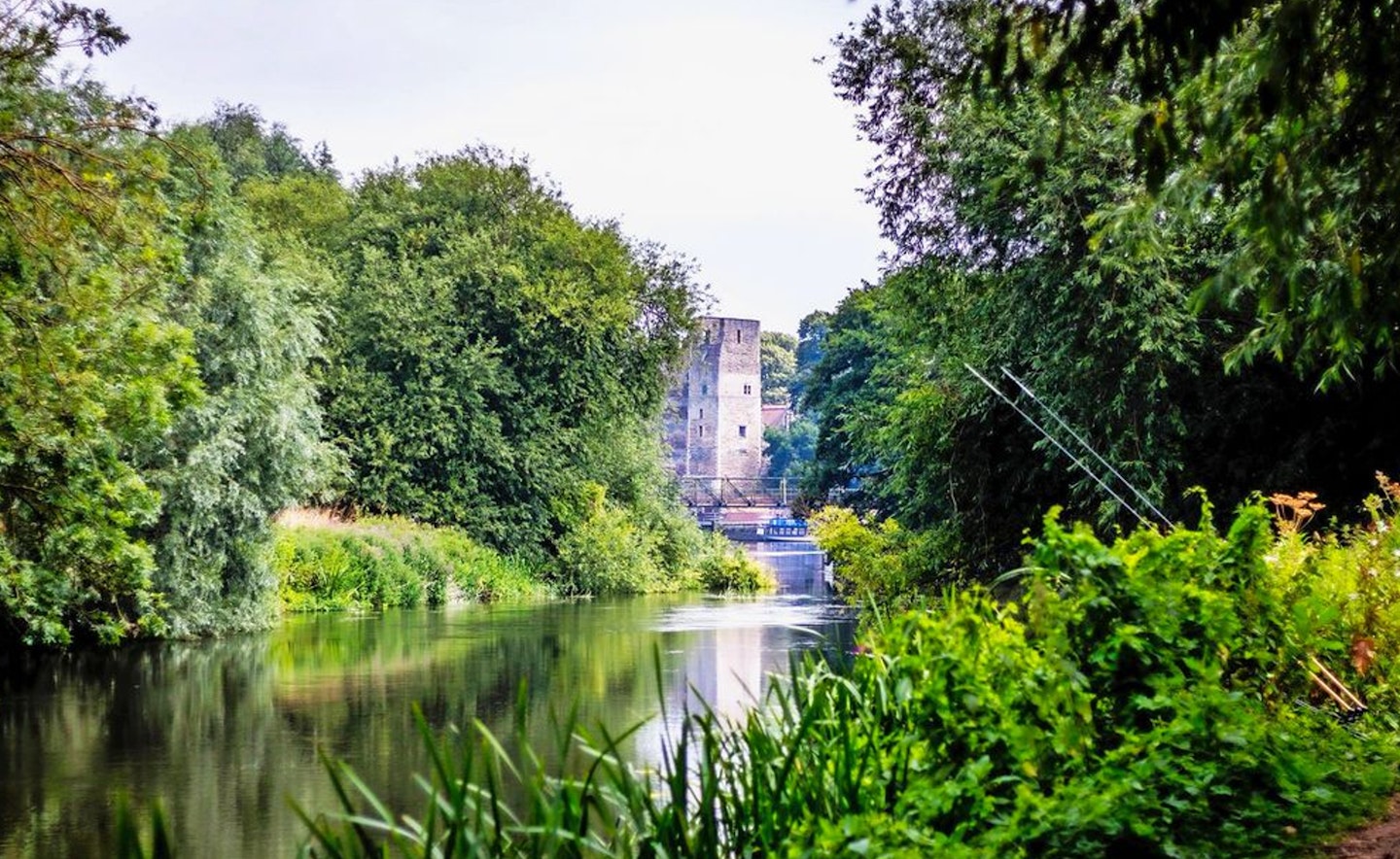 Wood Lake, Surrey
This picturesque lake was purchased by Godalming AS from Ladywell Convent in 1987, and is set in five acres of stunning woodland.
However, over the years club members have shielded away from night fishing this venue due to rumours of it being haunted. As darkness falls, those brave enough to be out fishing have claimed they've heard footsteps, rustling trees and the cracking of sticks and twigs.
Other than that, the venue is an angling gem and provides excellent sport with roach, bream, carp and tench to those fishing next to the many beds of lilies dotted around this water.
Abbrook Pond, Newton Abbot, Devon
Once a regular haunt of angling legend Dick Walker, this picturesque water run by Exeter Angling Association is steeped in history and has more than its share of mystery.
Not only are there stories of monster pike, catfish and carp being hooked, seen and lost – there are also ghostly tales of anglers feeling as if they are not quite alone when spending a night on the bank here.
Former water manager Kevin Dobson says:
"Fishing after dark can be a productive bite time. It's a surreal place to be at night and a couple of experiences have made me wonder if the place is haunted."
"These have included footsteps behind the bivvy late at night and a disappearing man on the bridge over to the island."
YOU WILL NEED BITE ALARMS TO HEAR YOUR TAKES OVER THE SPOOKY HAPPENINGS, READ OUR BUYERS GUIDES TO THE BEST AVAILABLE.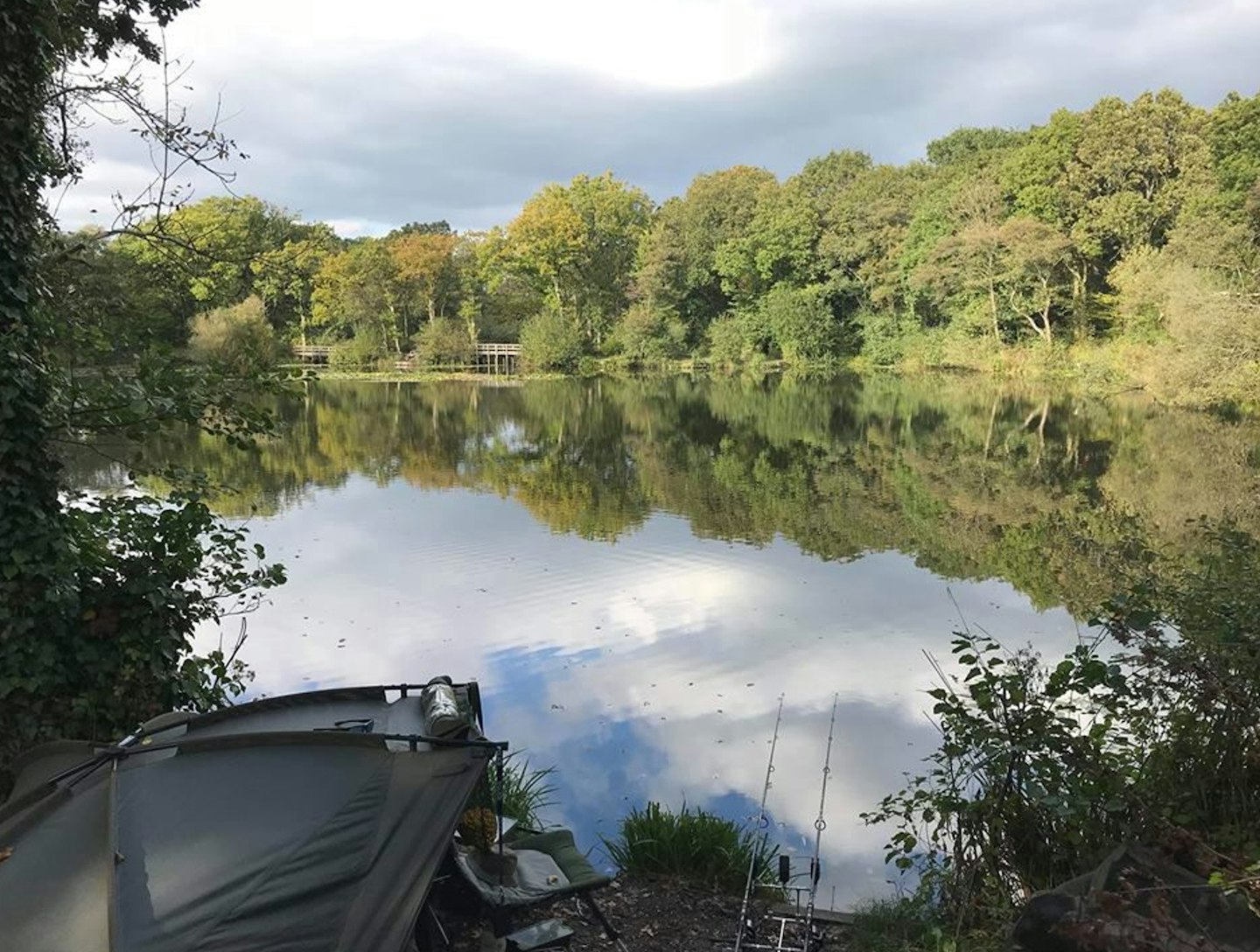 Coombe Pool, Coventry, West Midlands
This famous bream fishing pool is set within the grounds of Coombe Abbey, and this site is haunted by a number of spirits.
The ghostly figure of a monk murdered in 1345 has been spotted on the grounds, alongside a ghoulish horseman and a Victorian woman who stands by the roadside.
Caerphilly Castle, Caerphilly, South Wales
Alongside the carp, Caerphilly Castle is home to the restless spirit of Princess Alice of Angouleme, also known as The Green Lady, who dropped dead with shock after hearing the news that her lover had been executed.
She is now said to haunt the castle as she awaits to be reunited with her lover.
Don't hold your breath, love!
FANCY CATCHING A BIG WEIGHT OF CARP INSTEAD OF ONE OR TWO MONSTERS? CHECK OUT THESE FANTASTIC VENUES.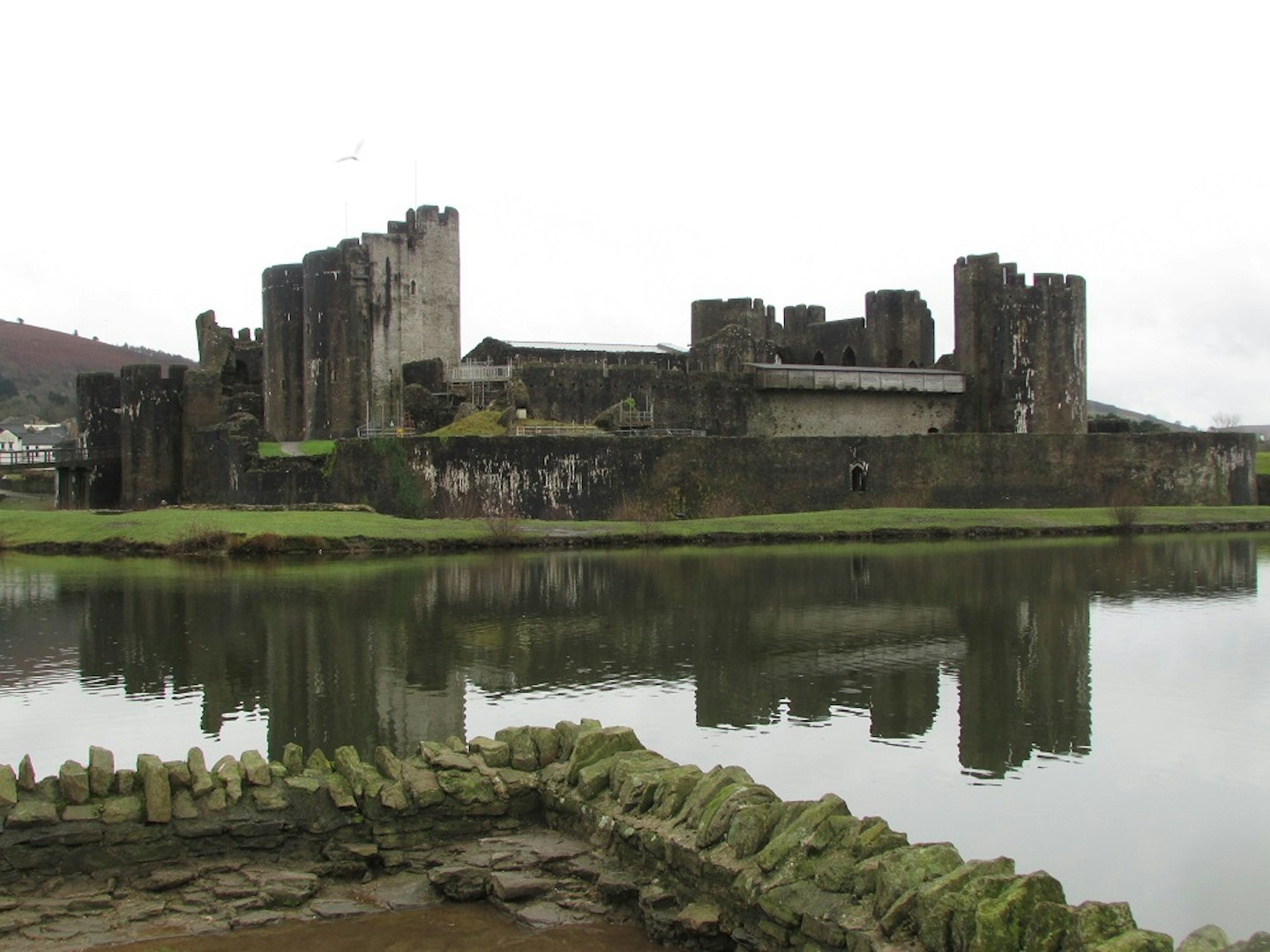 Gosfield Place, Halstead, Essex
This day-ticket specimen carp pool was once an old estate from the 18th century and although little remains of the once great house, anglers have often reported a presence while fishing the lake including a sudden chilly pocket of air rising from the ground.
River Bure, Norfolk
The ghost of treacherous monk Essric is believed to haunt St Benet's Abbey. The unfortunate cleric was nailed to the door and skinned alive by Norman soldiers.
You can fish the River Bure that is overlooked by this abbey – on some nights the screams of Essric can be heard, and shortly after the corpse of a writing monk can be seen. The river itself is full of dace, bream, chub and roach, get you tactics right and you'll have a great day.
GET ALL THE TIPS YOU NEED FOR RIVER FISHING WITH THIS FANTASTIC ARTICLE.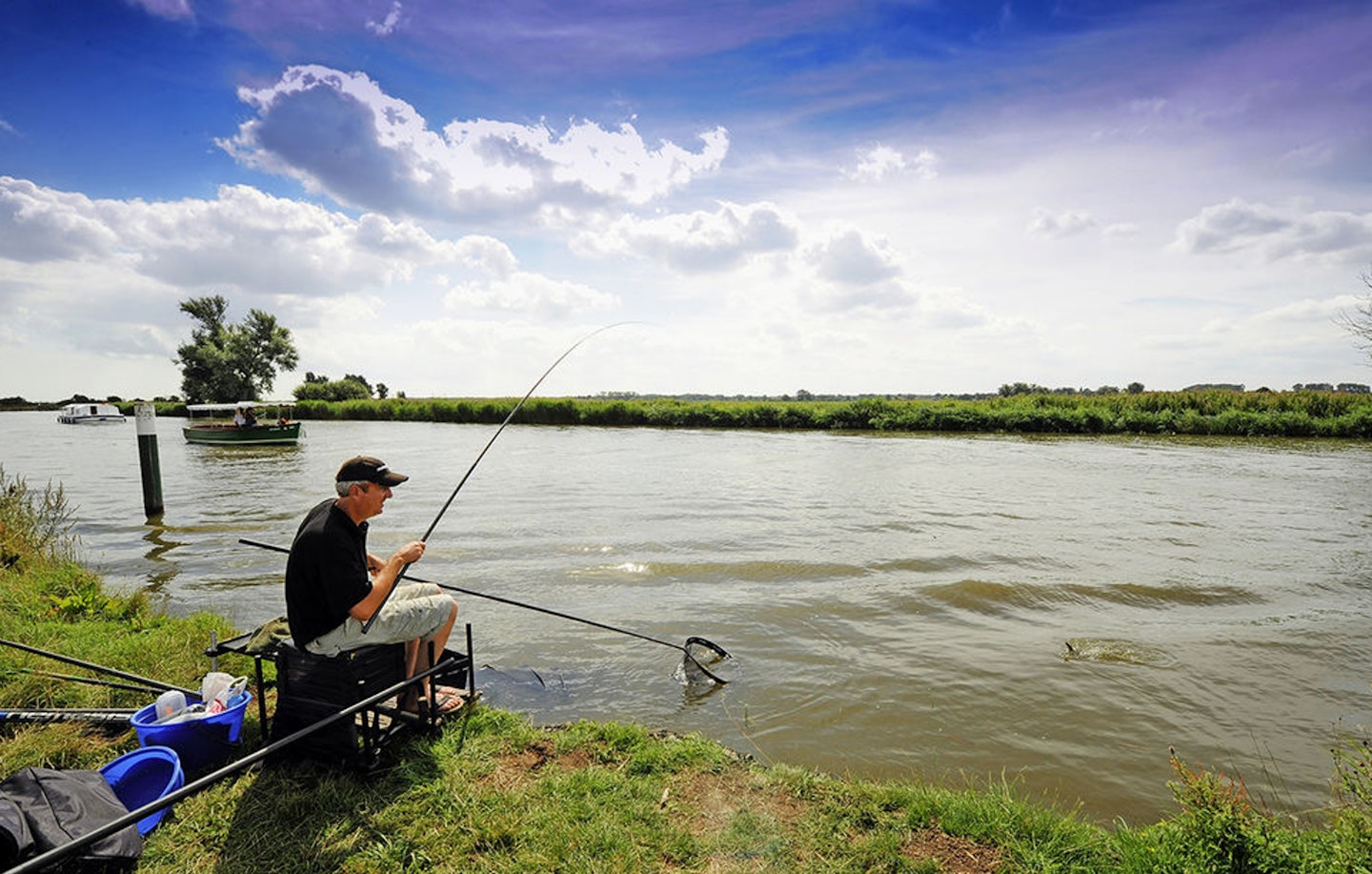 River Tyne, Corbridge
By day, a prolific dace venue but as night approaches so do the strange occurrences. Wailing and pushing a pram, this apparition haunts the spot where a woman and a child fell into the river and drowned. Alerted by the crying of a baby, witnesses have described seeing her walking in a hurry, wearing a blue summer dress, but with the ghastly pale skin of someone who had been immersed for days in the water.
Grand Union Canal, Northampton
The 3000m-long Blisworth Tunnel can be found on this stretch of the Grand Union Canal, and it offers excellent fishing for predator anglers as well as a host of harrowing tales to chill the blood.
During its construction in the 18th Century, the Blisworth Tunnel claimed many lives, and while exact figures are not known, it is estimated that around 50 people were killed in the building work. A few years later, another tragic incident occurred when smoke billowed into the tunnel from a broken boiler, causing two boats to collide in the inky blackness.
In the ensuing chaos several people drowned, and they do say that the victims' wails and frantic splashing can still be heard today.
CANALS HOLD SOME SHOCKINGLY BIG FISH THAT WILL LEAVE YOU SHAKING, FIND A PROLIFIC STRETCH NEAR YOU NOW!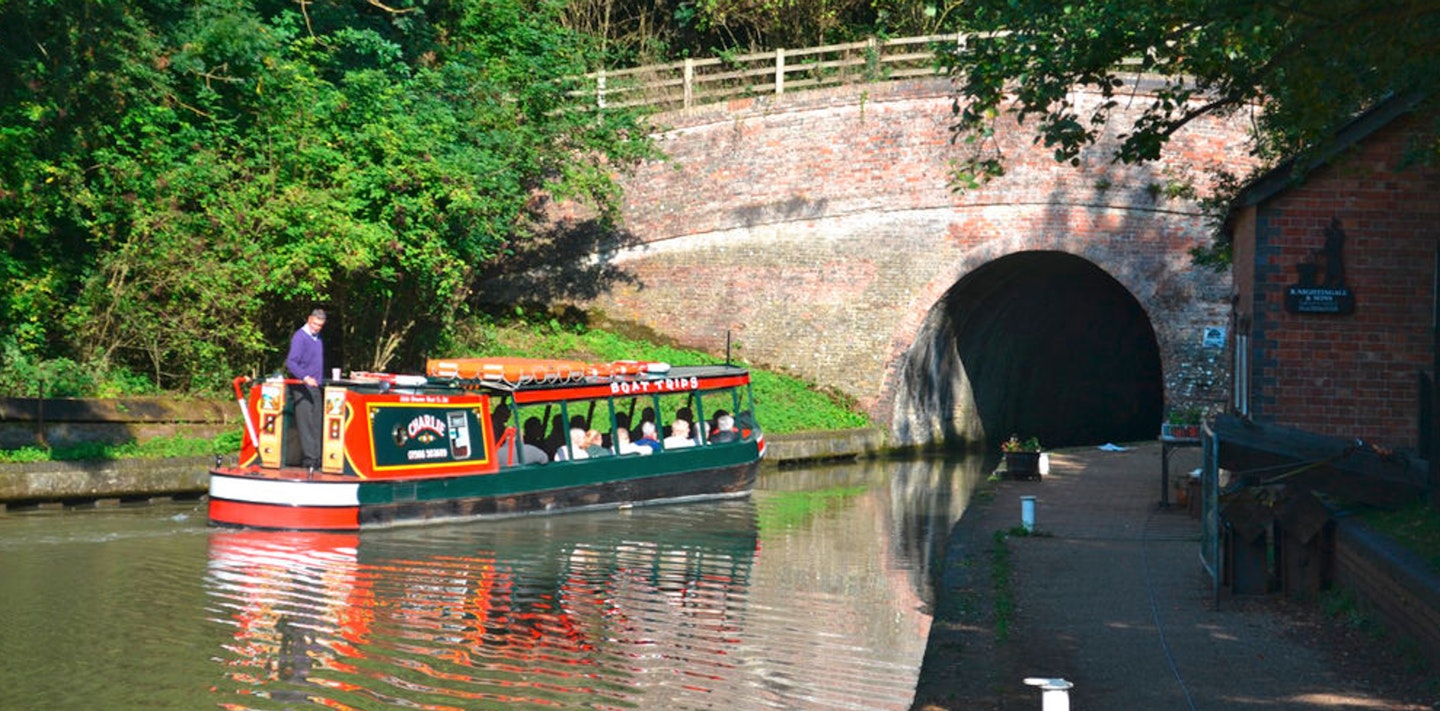 Crookes Valley Park, South Yorkshire
The lake at Crookes Valley Park is said to be 50ft deep in places, and there are numerous tales that surround this unusual water.
The ghost of a girl who drowned in the 1970s is said to haunt this water, alongside mutated fish that were thrown into the water after failed university experiments.
It has been said that a police diver once went into the water in search of a body, and after seeing the monsters of its depths he vowed never to dive down there again.
River Aire, Leeds, West Yorkshire
The stretch of the Aire that runs through town down to Kirkstall Abbey offers excellent fishing for roach, chub and barbel.
If you're fishing by the Abbey, beware of the ghost of Mary, who witnessed her husband commit murder, and listen out for the ghost of the former abbot who can be heard walking around the museum next to the abbey ruins.
Redmire Pool, Ross-on-Wye, Herefordshire
The altar at which most carp anglers would love to worship this tiny farm pool shaped the history of carp fishing for decades most notably in the 1950's when it produced British best carp for angling heroes Dick Walker and Chris Yates. Passion For Angling star Chris, claims that he has experienced many strange occurrences at the historic three-acre venue, especially when fishing in the 'Evening Pitch' swim. "I've felt a very strong sense of presence with rapid changes of temperature. Apparently two people committed suicide at the pool. I've heard a shout next to me which echoed across the lake, even though I was the only person there, and I've seen figures.
FIND MORE GREAT CARP FISHING VENUES IN THIS GUIDE ON WHERE TO CATCH YOUR FIRST 20LB-PLUS FISH.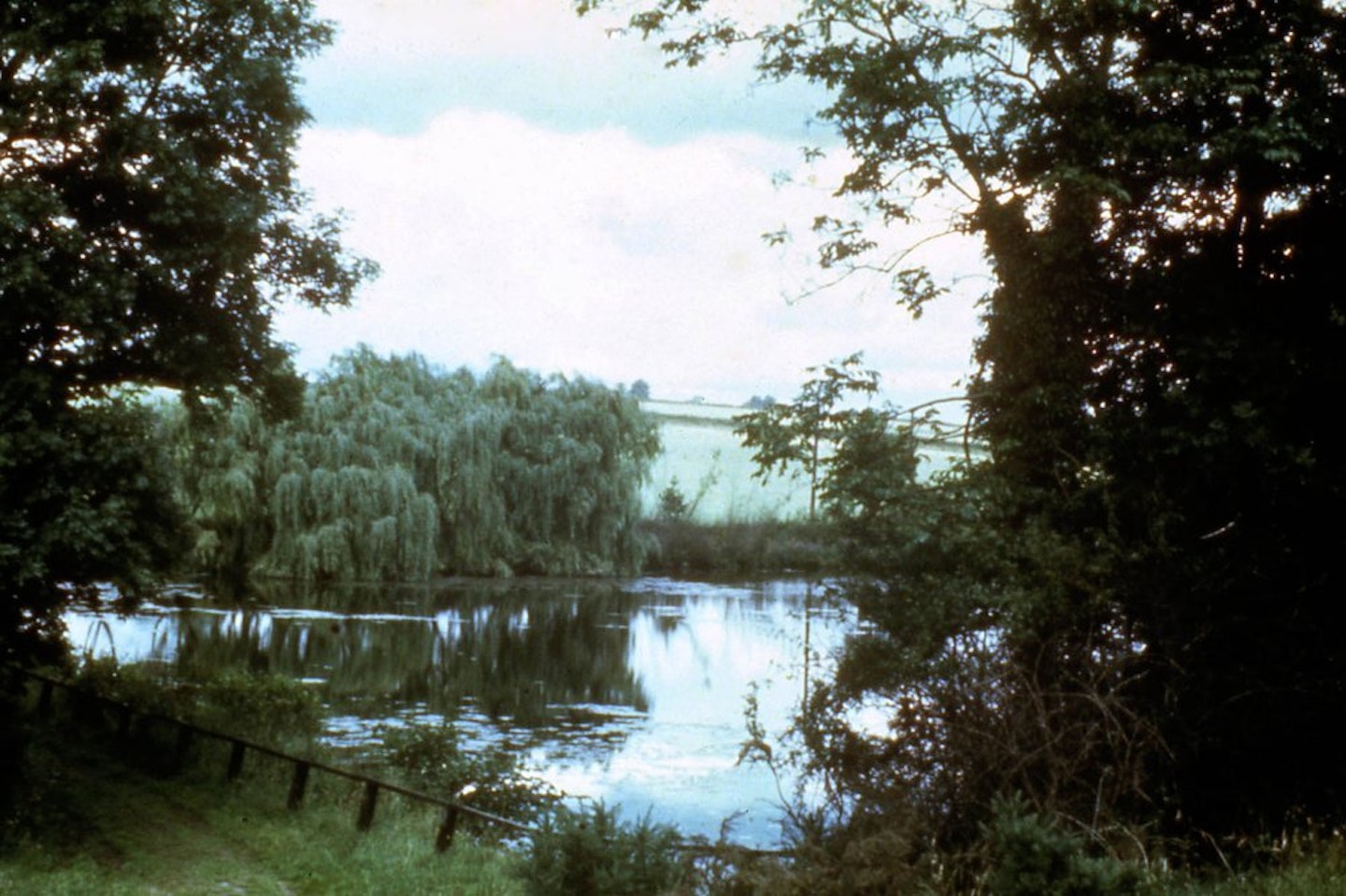 This page is a free example of the amazing content Angling Times Members get every single week. Becoming an Angling Times Member gives you access to award-winning magazine content, member rewards, our back issue archives, bonus content and more! Join our fishing community and find out more today!