UK anglers are spoiled for choice when it comes to fantastic carp fishing lakes, but which are the best for those looking to bank their first fish over 20lb.
More day-ticket waters than ever before now hold carp of this size, but here are a selection of waters where a 'twenty' is more than a realistic possibility...
Linear Fisheries, Witney, Oxfordshire
You can't compile this list without including this incredible complex. Each of the seven day-ticket lakes hold fish well over the 20lb mark, with Brasenose One and Two among the best waters to head for. Spomb out a good hit of bait to start, then top it up after each bite with a pint or two more of your chosen loosefeed.
Contact: 07885 327708
GET THE BEST TACKLE FOR CARP FISHING BY CHECKING OUT OUR BUYER'S GUIDES TO RODS, REELS, ALARMS, BIVVIES, BARROWS AND MORE.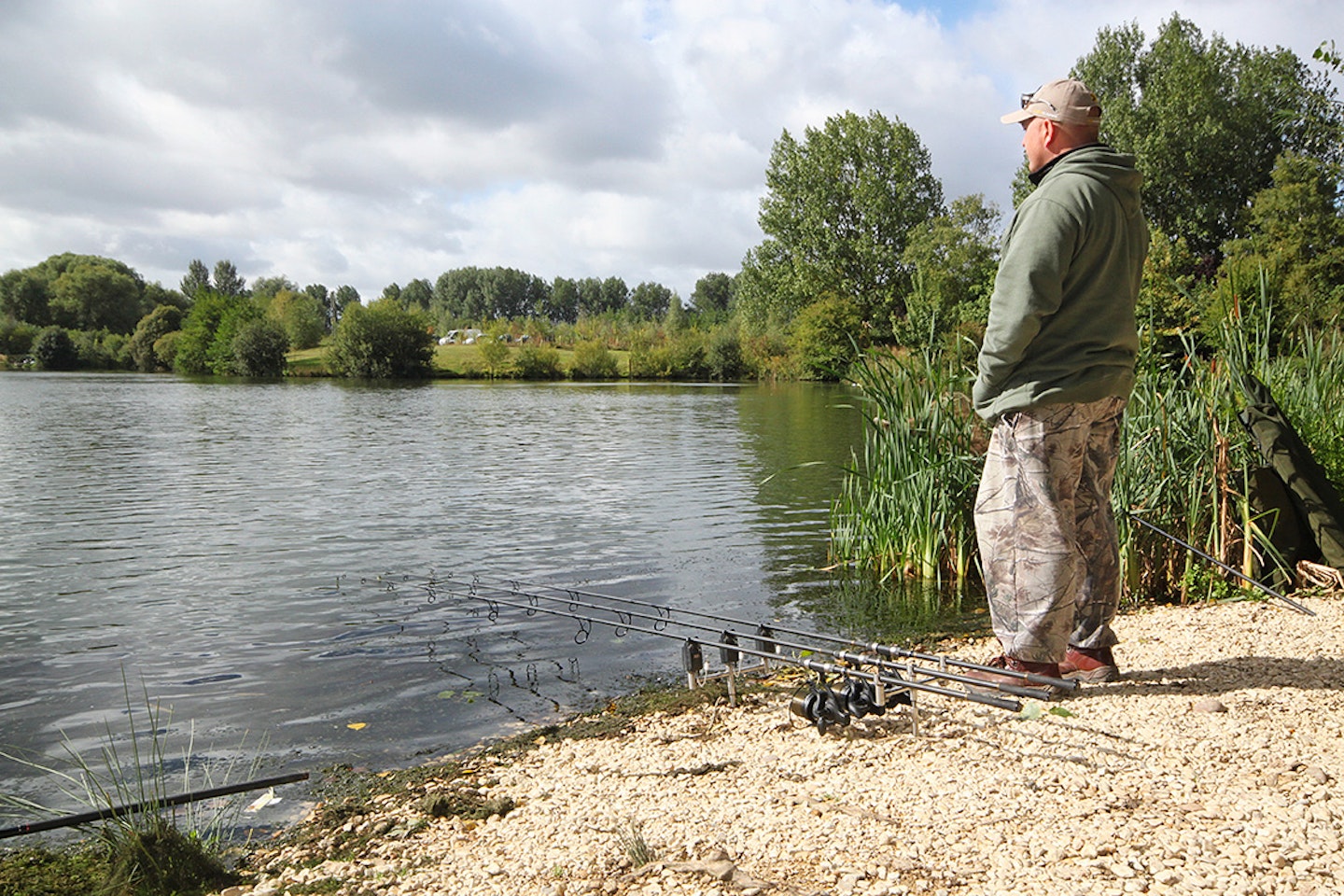 Cudmore Fisheries, Newcastle-Under-Lyme, Staffs
There are four waters dedicated to big carp at this complex, with Avoca and Georges arguably the current picks of the bunch. Small PVA bags of crushed boilies and pellets are working well alongside bright boilies. Add a glug of flavour to your loosefeed to make it stand out.
Contact: 01782 680919
Larford Lakes, Stourport-on-Severn, Worcs
The Specimen Lake is home to a good head of carp over 20lb and the Method feeder is a great way to catch them. Start by chucking it 30m, but prime the margins and drop in over the top with an hour of your session remaining. Try micro pellets around the frame with a bright wafter hookbait.
Contact: 01299 829373
LEARN HOW TO FISH CARP RUNS WATERS IN THIS FANTASTIC TIPS & TACTICS ARTICLE.
Fisherwick Lakes, Lichfield, Staffs
Boilies fished over beds of pellets work well on the Specimen Lake, with a big head of 20lb-plus mirrors and commons present. Fish between 30 and 40 yards out, and avoid the deep areas that go down to around 20ft.
Contact: 01543 433606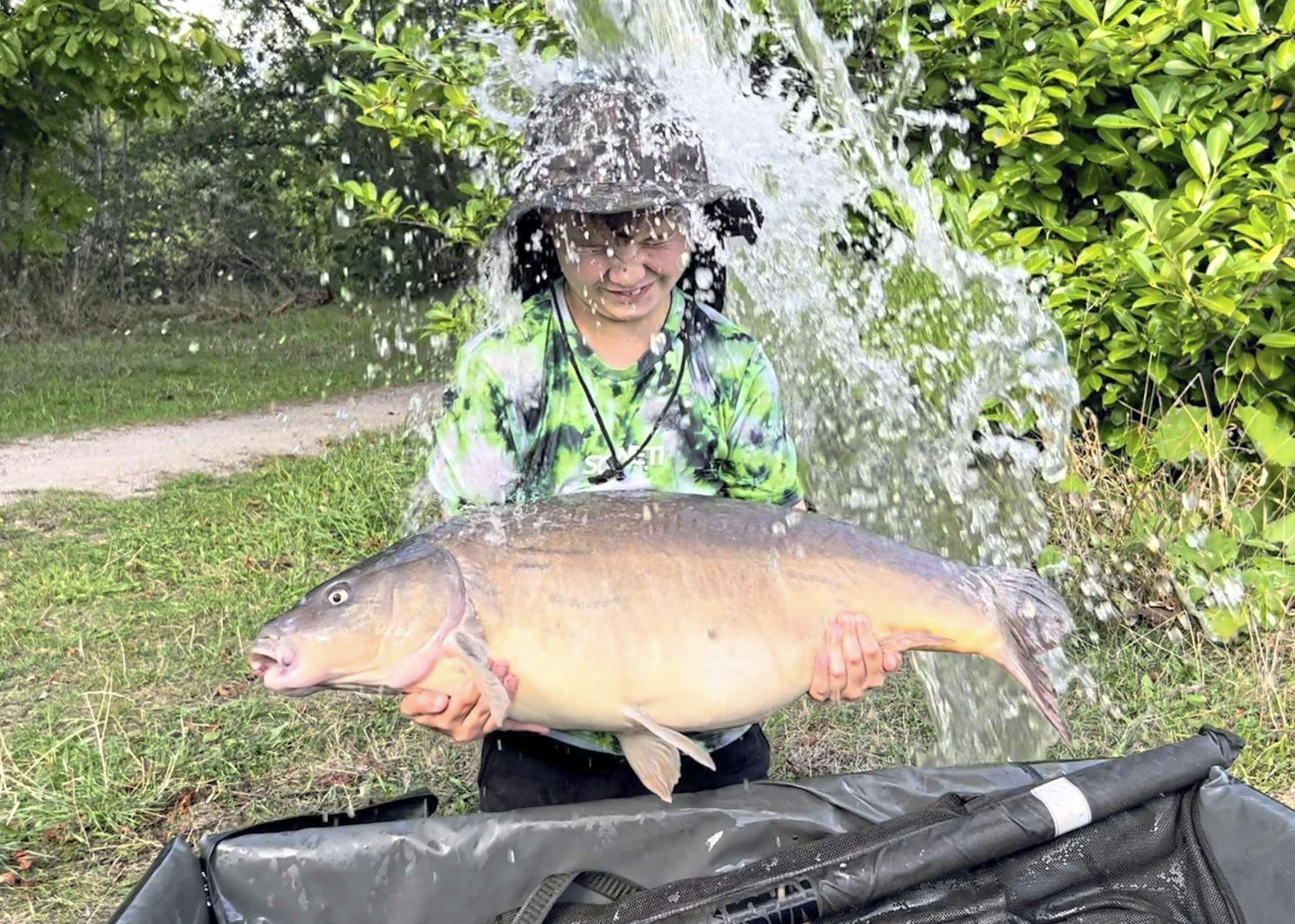 Monk Lakes, Marden, Kent
Get a run on Bridges, Mallard or Puma and there's every chance that a 20lb-plus lump has taken your bait! All three lakes are in great form, with washed-out hookbaits that are deemed safe to eat by the carp doing the business for many visiting anglers.
Contact: 01622 833332
Lake John, Waltham Abbey, Essex
Fishing close to the island or down the margins will help you locate the biggest carp that inhabit the Top Lake. Use pellets of at least 11mm on a hair rig to help deter the resident bream, and present your baits over a bed of smaller pellets and corn.
Contact: 07958 938153
Stafford Moor, Dolton, Devon
Beatties Lake is packed with features and pinning a bait close to them rarely fails. Boilies or small pop-ups are the best hookbaits. Prime two swims and hedge your bets by feeding one more aggressively while being slightly more conservative with the other.
Contact: 01805 804360
FANCY A CARP FISHING HOLIDAY? CHECK OUT OUR GUIDE TO THE BEST VENUES IN THE UK.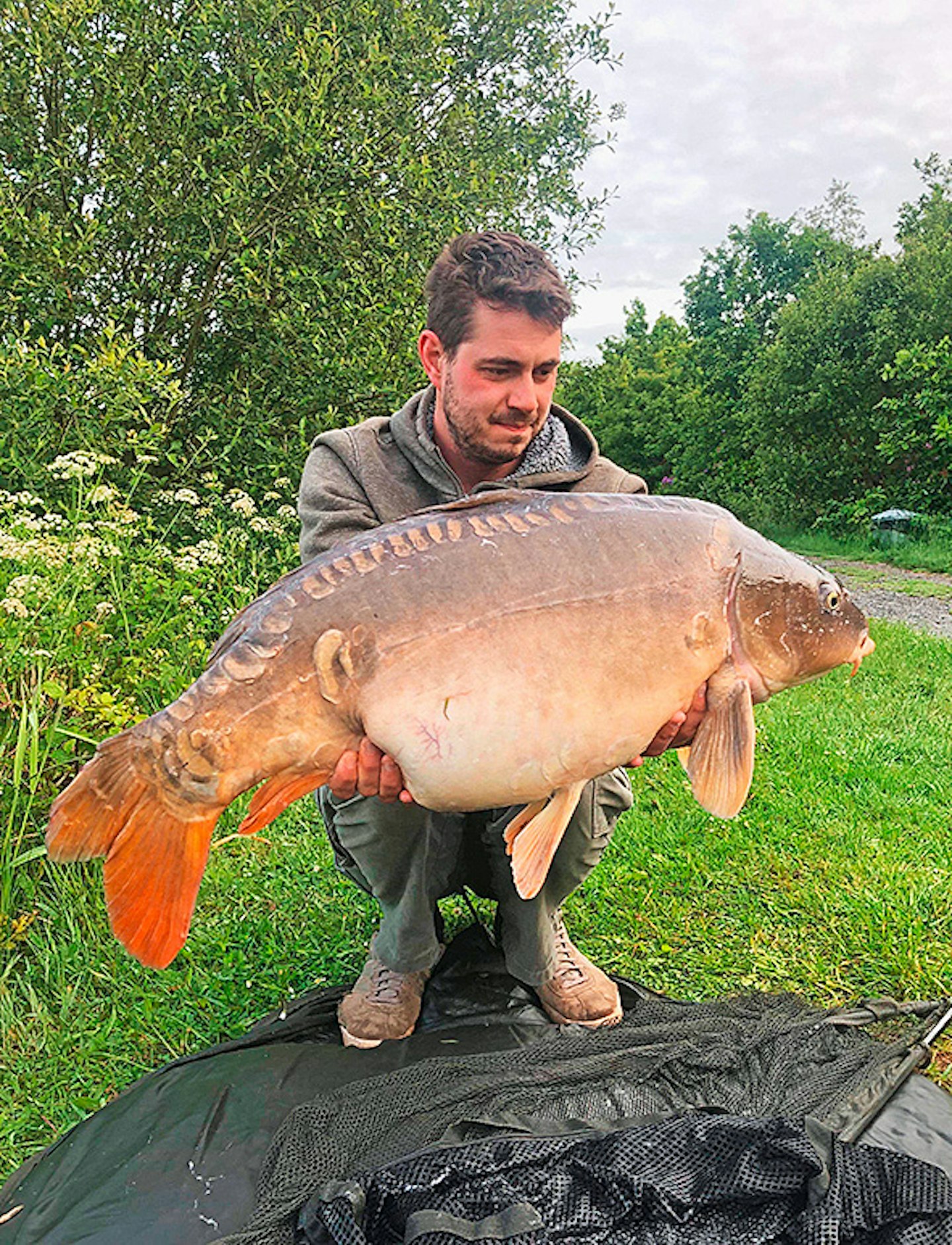 Gold Valley Lakes, Aldershot, Hants
The fish in Gold Lake have packed on some serious weight in recent years and there are now some real 'chunks' present. Bomb and pellet or Method feeder tactics are both productive, fishing 20-30 yards out from the bank. Fire 8mm pellets over the top to make some noise and draw them in.
Contact: 01252 336333
Raker Lakes, York, North Yorkshire
Over a quarter of the carp in Kingfisher are over 20lb and they are often caught close to the islands. There are more than half a dozen such features and every swim has access to one. Try a low-lying pop-up with a PVA bag of freebies nicked onto the hook, or fishing over a loose scattering of boilies.
Contact: 01904 448793
Todber Manor Fisheries, Sturminster Newton, Dorset
The venue has hit the headlines recently for its mammoth match weights, but it's the big carp side of things that first made the complex its name. Big Hayes has at least 250 fish over the magical mark, with beds of hemp, corn and mini boilies likely to entice them into your swim.
Contact: 01258 820384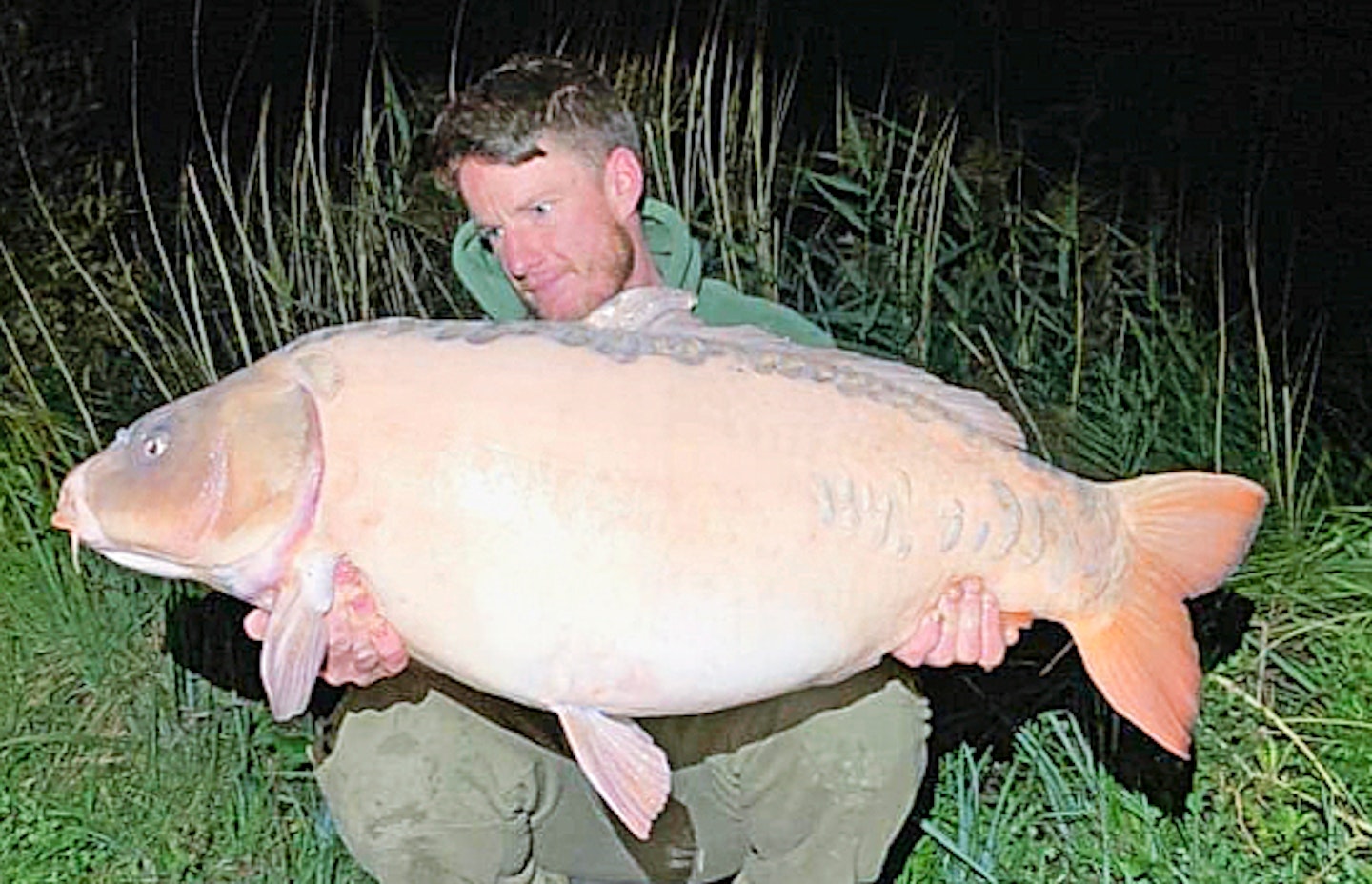 Wyreside Lakes, Lancaster, Lancs
Regarded as one of the best big carp venues in the region, Foxes Lake is where many locoals go to get their first 20lb specimen. Depths vary from 3-10ft, and there's a gravel bed running down the middle of the lake which also has silty pockets, so using pop-ups will ensure your hookbait won't be missed by cruising carp.
Contact: 01524 792093
Bishops Bowl Fishery, Bishops Itchington, Warwickshire
Mitre Pool has produced carp to over 40lb in the past and is a solid bet to produce a 20lb-plus specimen or two. Fishing to the points of the two central islands will put you in with a chance of a few runs, as will dropping a bait just a few rod lengths out in any swim that has the wind blowing straight into it.
Contact: 01926 612379
Manor Farm Lakes, Biggleswade, Bedfordshire
Becks Lake can cater for 32-anglers at a time and has depths ranging from 4-10ft. A good proportion of the fish are over 20lb and although they can be caught close to the island, the open water shouldn't be dismissed. Zig rigs can score well, especially over the deeper spots.
Contact: 01767 601138
FIND THE PERFECT CARP FISHING ROD AND REEL FOR YOU IN OUR BEST BUYER'S GUIDES.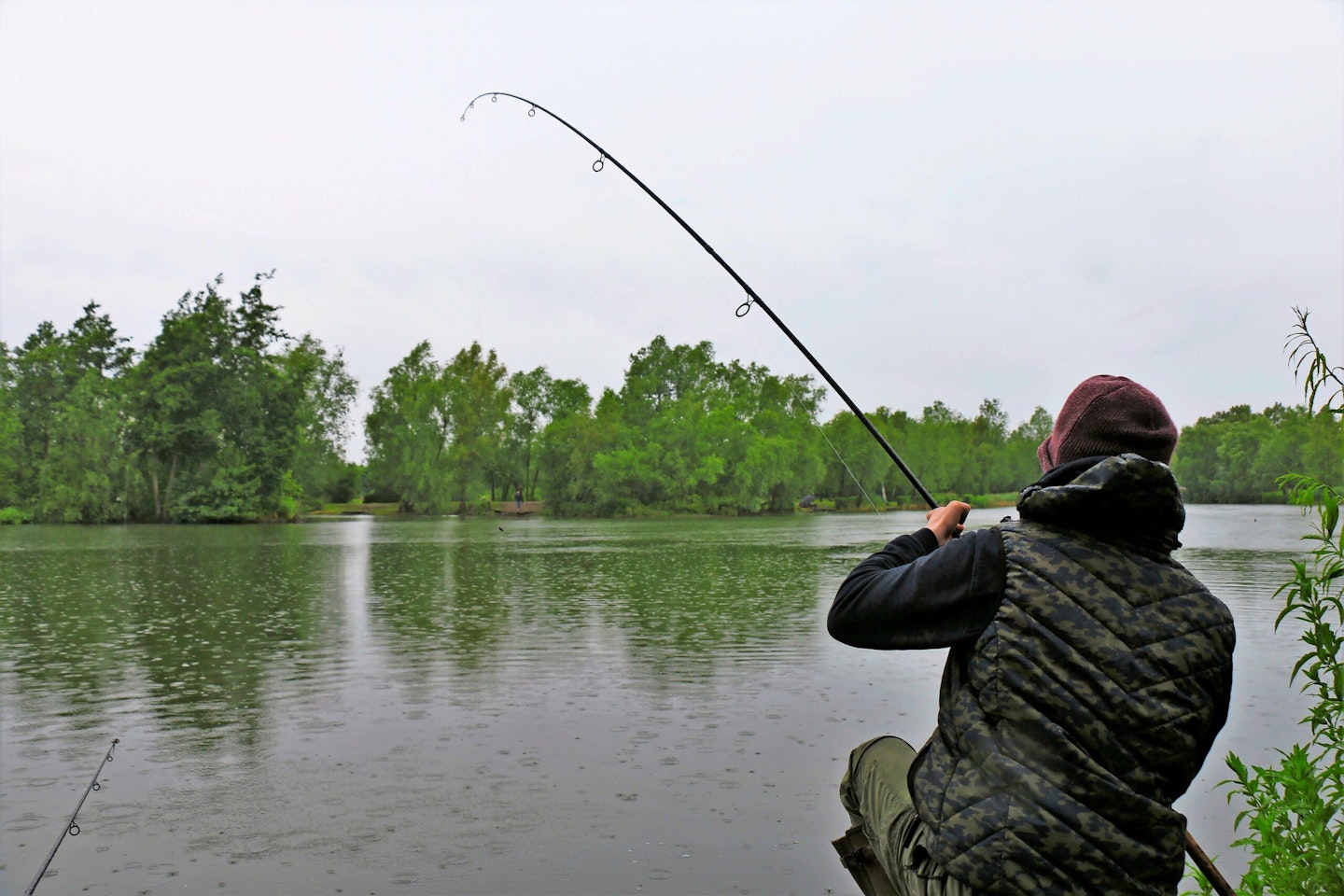 Stanwick Lakes, Rushden, Northants
Get a run on Elsons Lake and the culprit is very likely to be above the target weight, with most resident fish being in the 20lb-35lb bracket. Mallard Lake will produce more bites, although you'll probably have to catch a few mid to high doubles before the bigger fish play ball.
Contact: 07974 300015
Dents Farm, Hilgay, Norfolk
Farm Shop has all the hallmarks of a traditional estate lake and fishing tight to the central reed beds will help you find the big carp. Willow is a much deeper and more traditional commercial water, with boilies, big pellets and corn all scoring on stepped up Hybrid feeder tactics.
Contact: 07979 954354
Bain Valley Fisheries, Tattershall Thorpe, Lincolnshire
Beaufighter is classed as the venue's 'runs water' and regularly produces fish in the 18-22lb bracket on boilies presented over crushed offerings and small pellets. The 10-acre Stirling is another solid bet to reach your goal, with mirrors and commons to 28lb lurking beneath the surface.
Contact: 07956 343346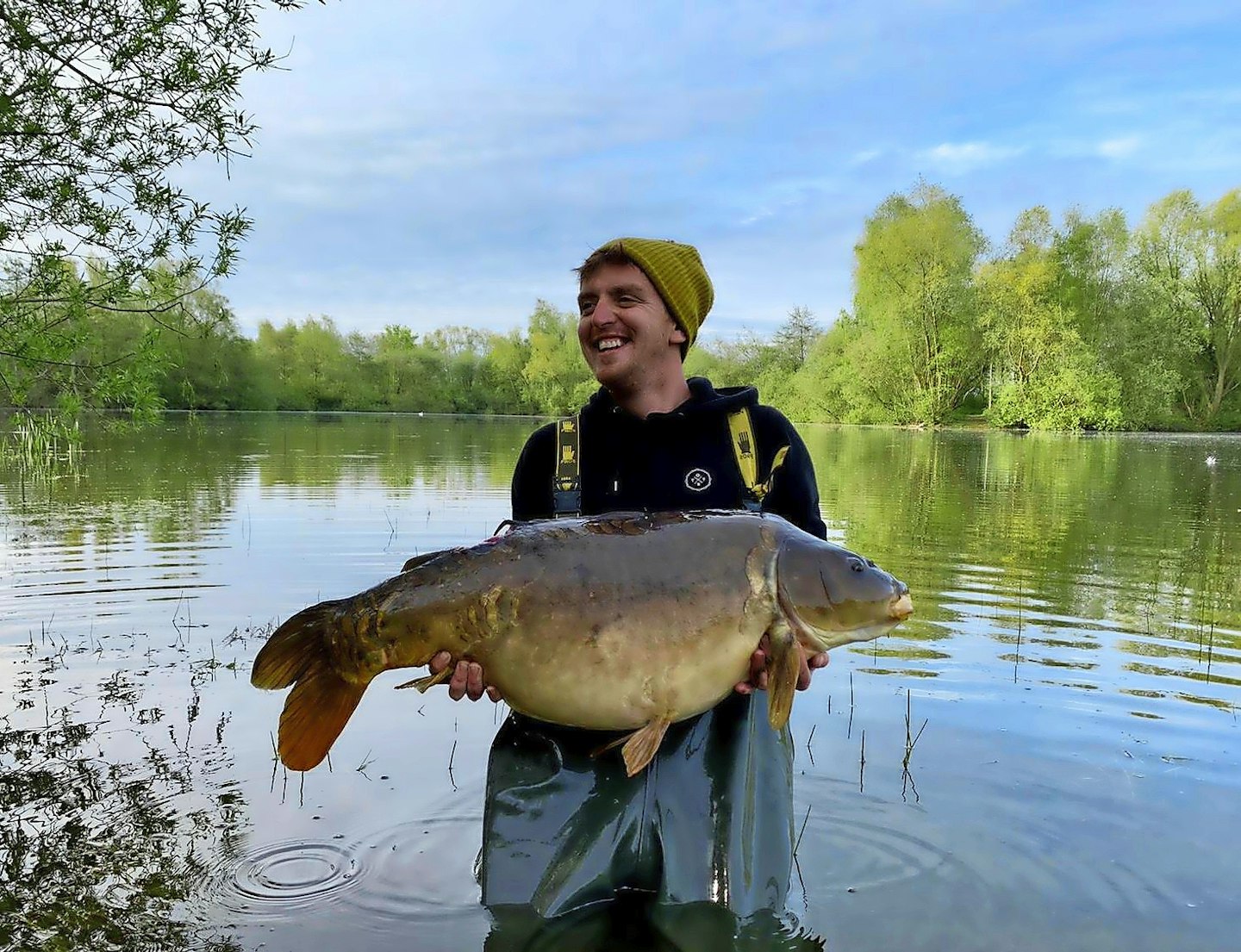 White Springs Fishery, Swansea, Wales
Fishing between the gaps in the islands is an effective way of targeting the largest residents in The Big Pit. Introduce a decent bed of bait at the start before presenting a lead or feeder over the top, using a big boilie or wafter as hookbait. The margins can also produce at first and last light.
Contact: 01792 885699
Barlow Country Club, Chesterfield, Derbyshire
The Specimen Lake is one of only a handful of day-ticket waters in the land where a superb 20lb grass carp could come your way. it also has a good head of mirrors and commons over that mark, and covering both the open water areas and the margins with strongly-flavoured boilies will enhance your chance of success.
Contact: 01142 891946
WANT TO GET INTO CARP FISHING? HERE'S OUR GUIDE ON HOW TO START AND THE KIT YOU NEED.
Wold Farm Fishery, Podington, Northants
Take a quick walk around Wold Lake and you're likely to see plenty of fish basking on the surface, so floating baits can fool them in the middle of the day. Once it cools down, the fish will drop lower, at which point levering boilies close the island or in the margins is a good move.
Contact: 07410 705882
Float Fish Farm, Peterborough, Cambridgeshire
Sand Lake is the one to head for, with zig rigs likely to do the damage at the moment. The bottom is quite silty and popping your bait 2-3ft off the deck is the way to make it stand out to the resident carp. Swims One and Three are popular because of their consistent form during the warmer months.
Contact: 07764 242731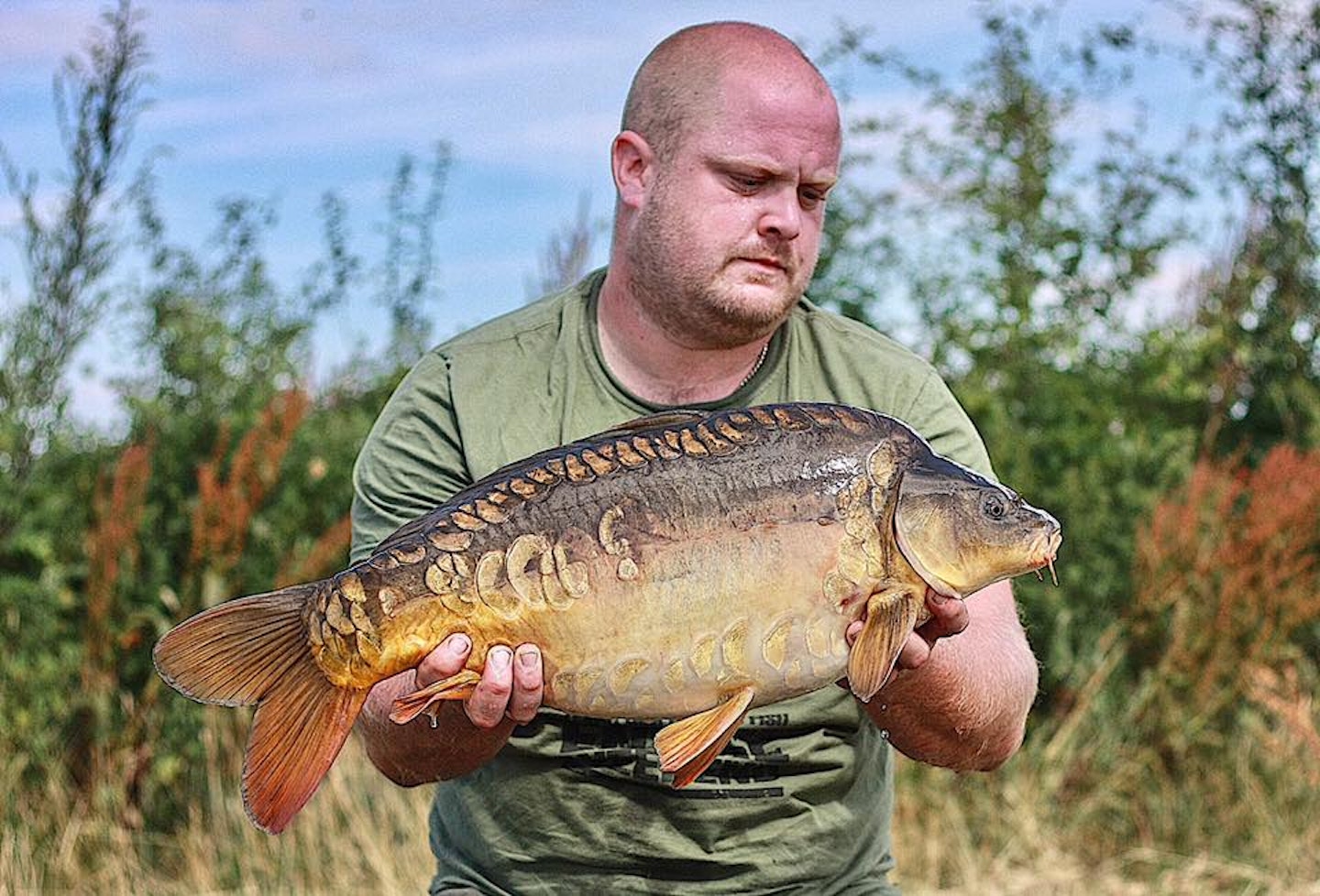 This page is a free example of the amazing content Angling Times Members get every single week. Becoming an Angling Times Member gives you access to award-winning magazine content, member rewards, our back issue archives, bonus content and more! Join our fishing community and find out more today!