There has never been a better time to get out there and try to catch your biggest ever bream. There has been an explosion of specimen bream in waters all over the UK, making them accessible to everyone and they are growing bigger every year.
In this article we have some great tips from reigning Drennan Cup champion Lee McManus, to ensure you have all the information you need to land a PB 'slab' or 'dustbin lid' on your next session.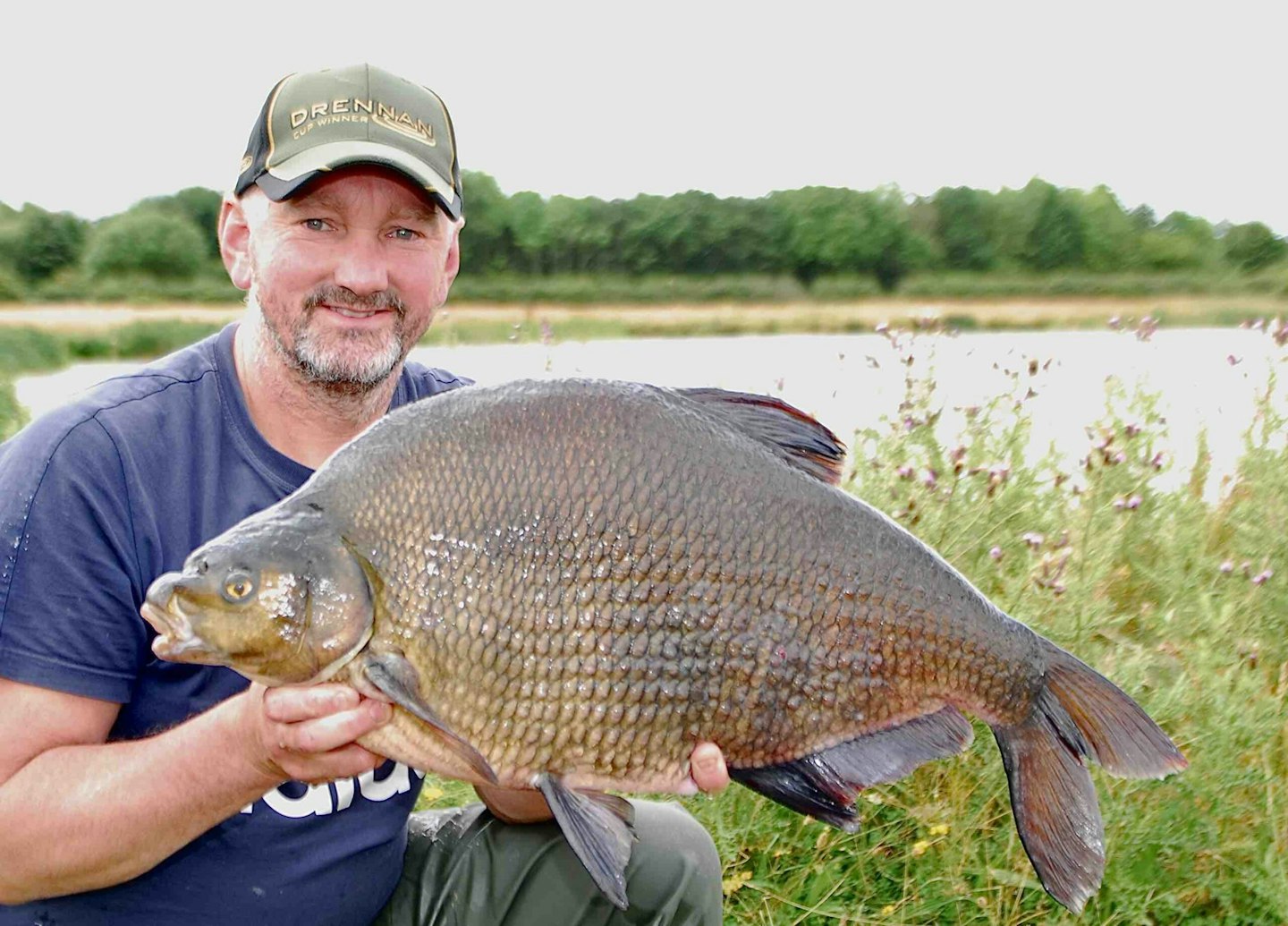 Watch the water
Firstly, make sure you're fishing a lake with big bream in as you cant catch what using there. Be vigilant, If you're seeing signs of fish in other areas of the lake, don't be afraid to move. Feeding only a small amount of bait on your spots will make this less expensive!
GET ALL THE TACKLE YOU NEED BY CHECKING OUT OUR BUYER'S GUIDES TO RODS, REELS, LINES, CHAIRS, BAITS AND MORE.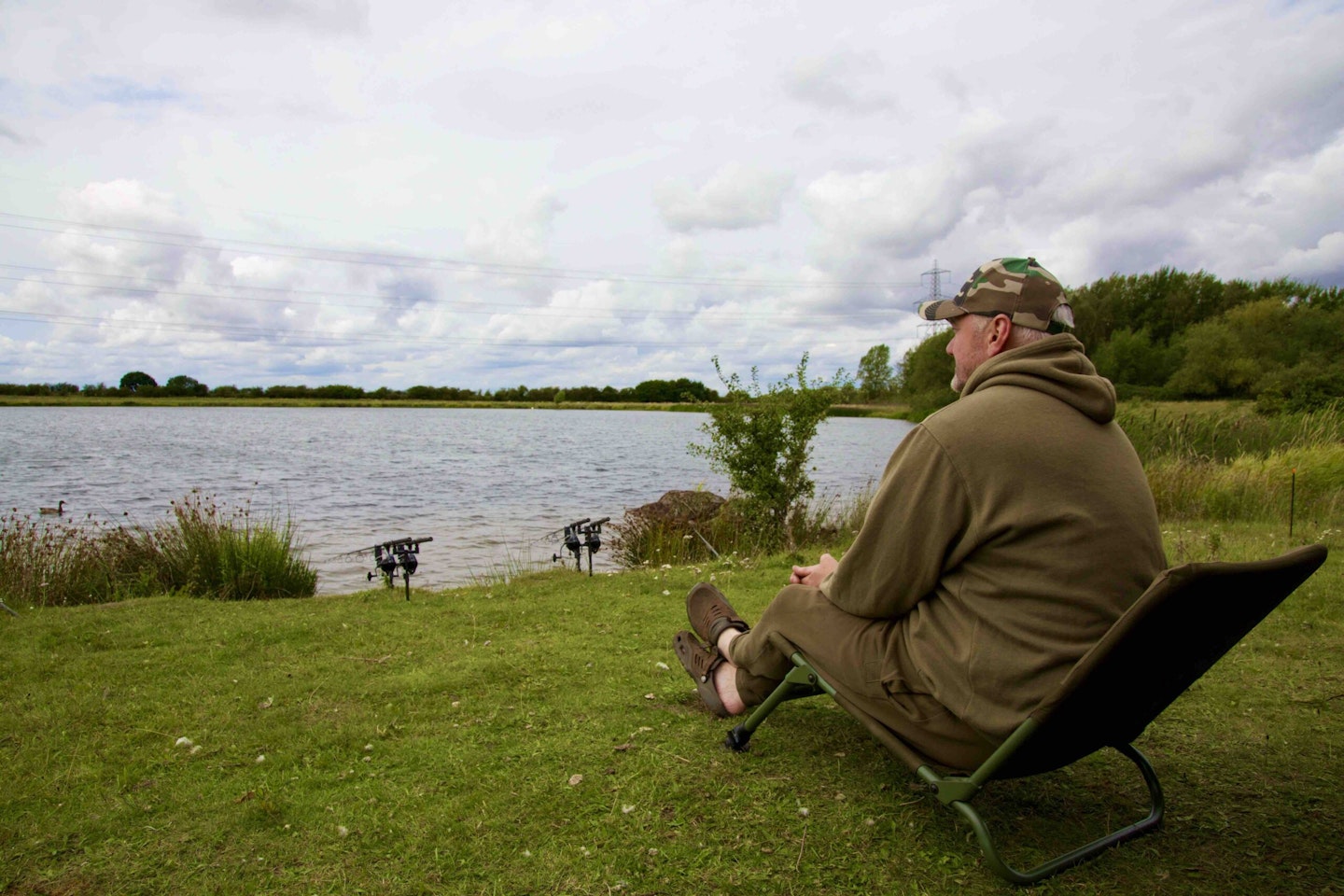 Nick on a maggot
I like to hook on a maggot or two to my specimen rigs, which I usually use to present fake baits. Then, crucially, if I reel in and the bait has been sucked, I'll know small fish are in the swim. I can then think about feeding again, as they are likely getting through a lot of bait.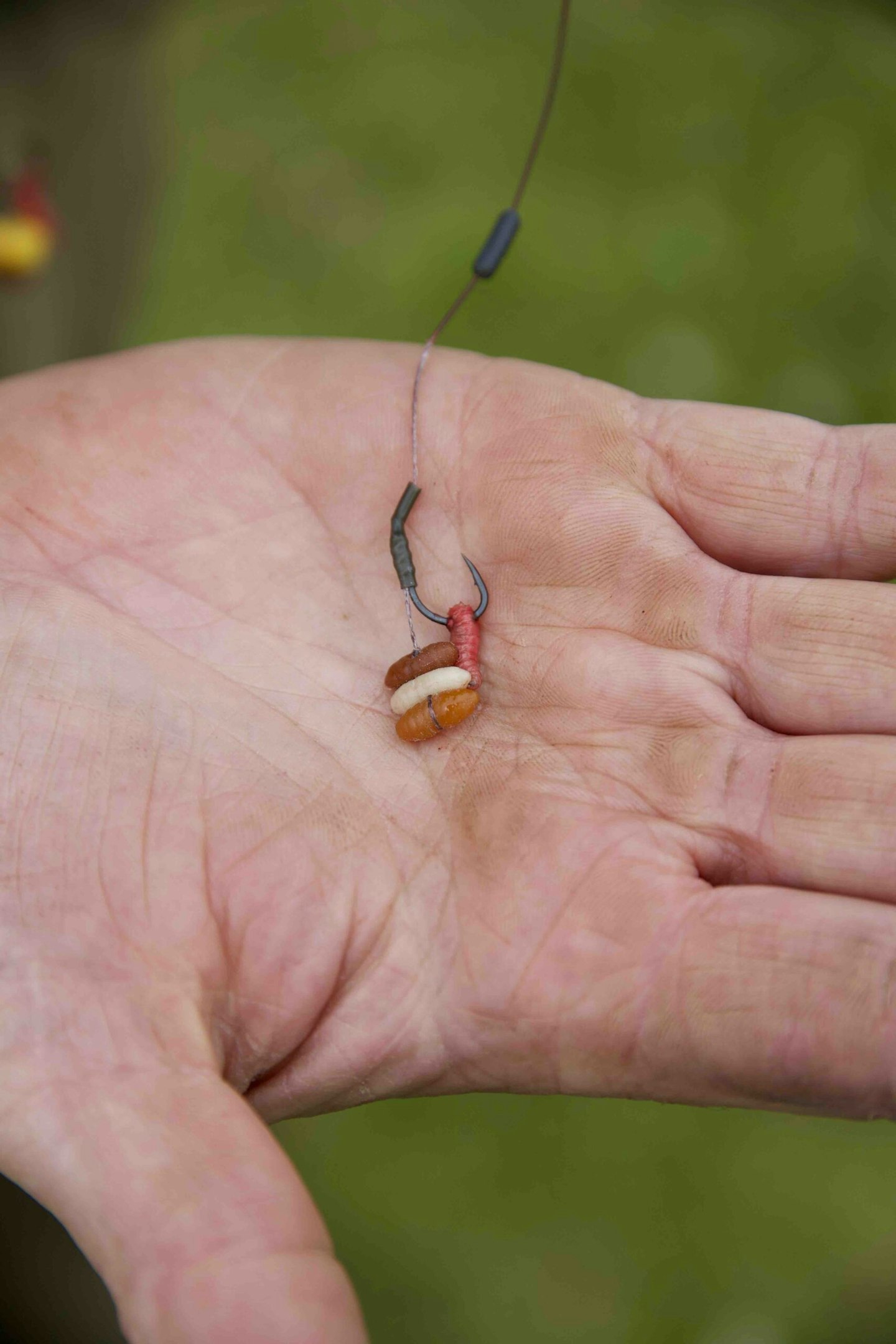 Keep a logbook
I've kept fishing diaries for years, including things like the weather, water conditions and moon phases. I also draw maps of my swims, which speeds things up on later sessions. Knowing the lake inside out can help me understand where the fish might be located and the best spots to catch them in any conditions.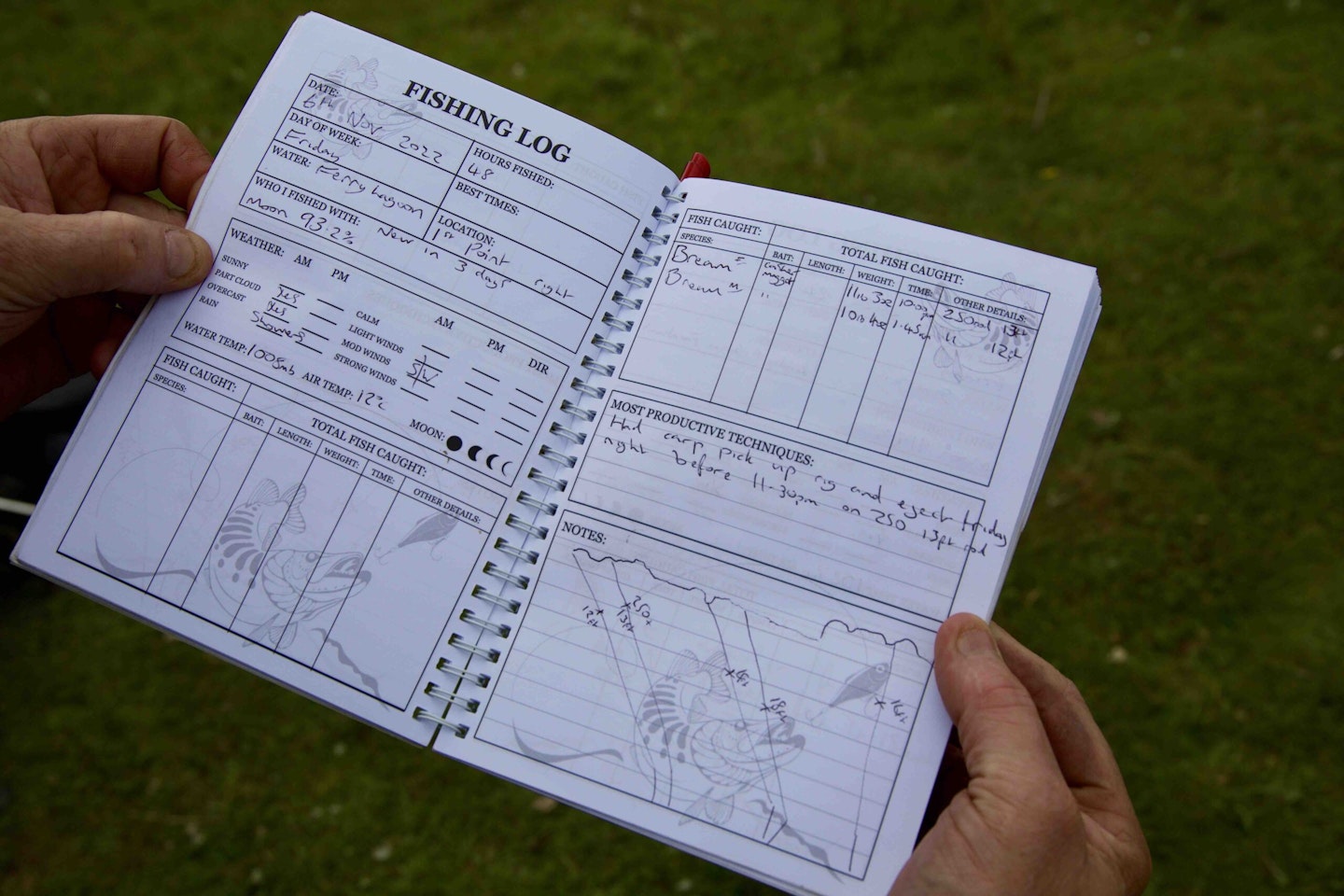 Be accurate
If I'm not fishing too far out, a Deeper Fish Finder gives me an idea of the bottom make- up. Then I'll lead around and clip up, using distance sticks to hit the spot each time.
GETTING A DECENT SPOD ROD CAN HELP WITH FEATURE FINDING. HERE ARE THE BEST SPOD RODS.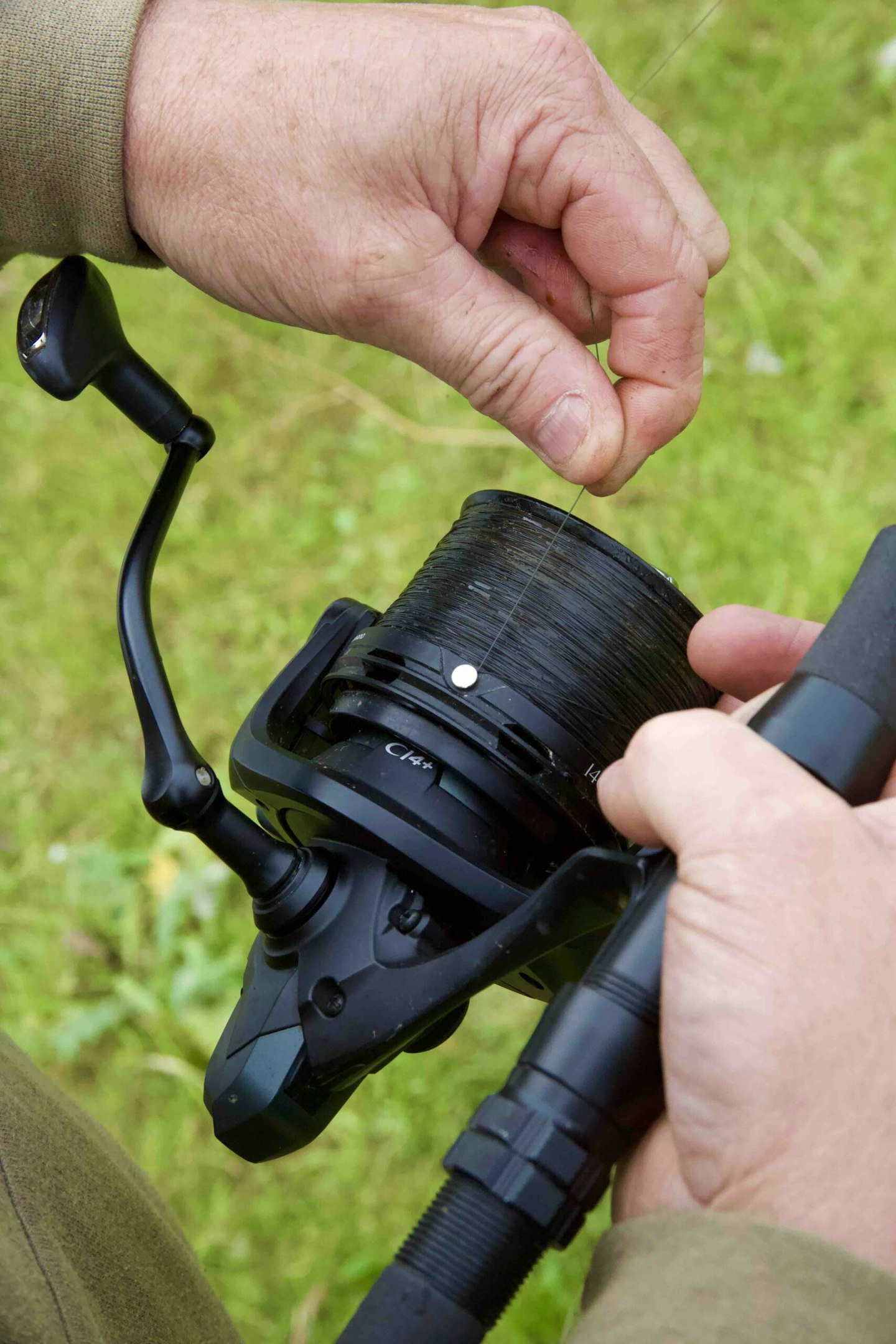 Add groundbait
In addition to natural baits, I like to introduce a little groundbait. In deep water, use a heavy mix formed into balls so it's not drifting around in the tow. I introduce this into the swim with a Spomb, that is clipped up to the same distance as my fishing rods. One ball of groundbait and a mix of particles in the gaps ensures I get a real spread of bait in the swim that will hold a shoal of bream in the area for longer.
BREAM LOVE PELLETS. HERE IS OUR GUIDE TO THE BEST FISHING PELLETS.
Switch hookbaits
I like to experiment with hookbaits such as fake casters and corn. I find that one can outfish the other, in which case, I'll not hesitate to switch two rods to the same. I use scaled-down carp lead clip rigs to present these baits, with coated braid hooklinks. These components give superb hooking qualities for all specimen fish and you can leave them out for the long periods of time required to get a bite, when the alarm sounds the fish is already hooked.
BOTH HEAVY FEEDER AND BARBEL RODS ARE GREAT FOR SPECIMEN BREAM. CHECK OUT OUR GUIDES TO THE BEST RODS FOR THE JOB.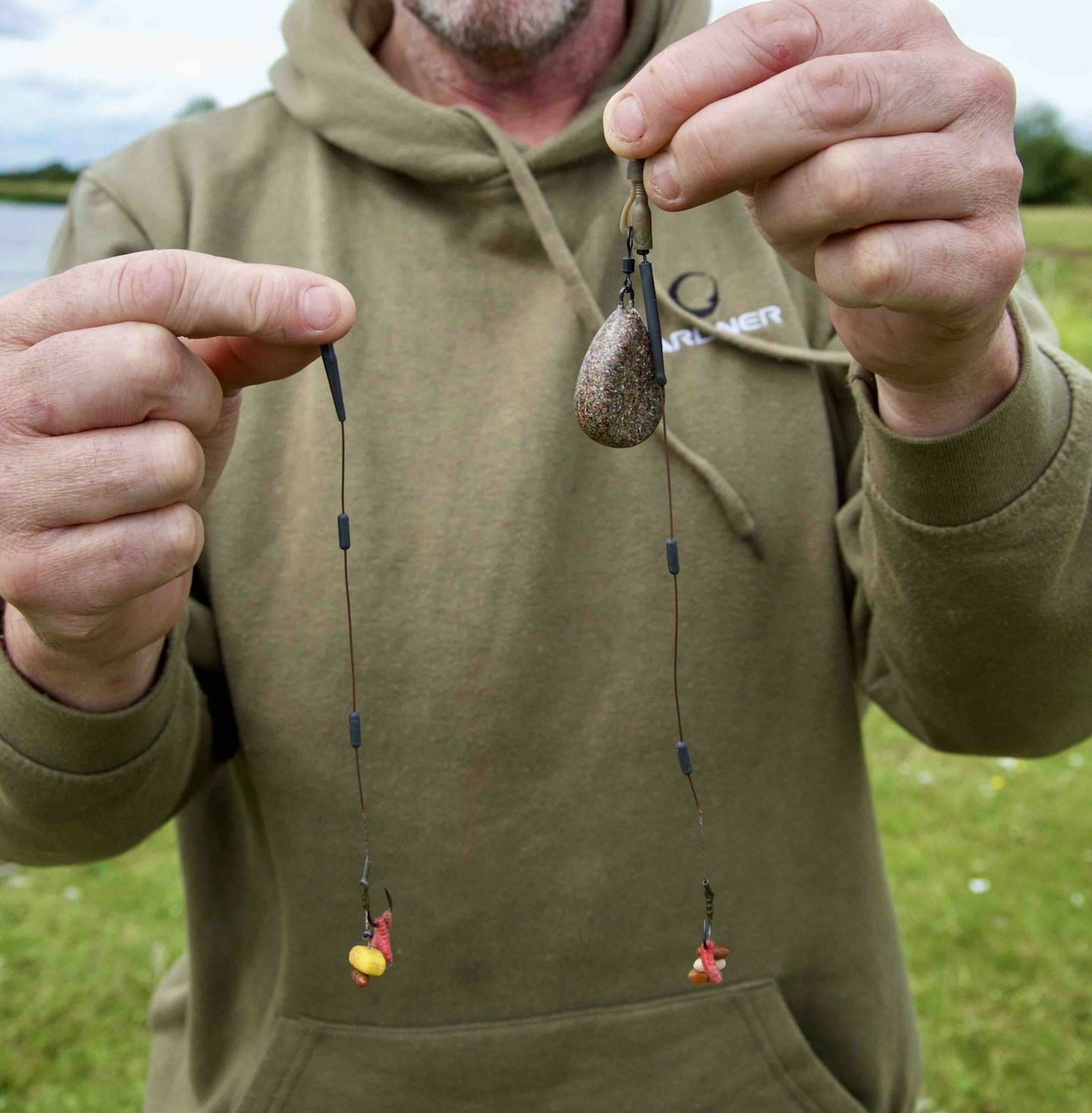 This page is a free example of the amazing content Angling Times Members get every single week. Becoming an Angling Times Member gives you access to award-winning magazine content, member rewards, our back issue archives, bonus content and more! Join our fishing community and find out more today!