One of the best running water anglers in the land wrote his name into the history books when he won a prestigious title for a record-breaking fifth time.
Daiwa's Hadrian Whittle knows his local River Wye inside out and he showed that in true style as he just about got his hands on the trophy after the venue's 2023 three-day festival.
He got off to a flying start on day one against 71 top class competitors, putting a section winning 41lb 5oz into the net from peg 41. Whip fishing for bleak made up the mainstay of his catch, with a few quality perch thrown in for good measure.
GRAB YOURSELF THE BEST FISHING WHIP AND CATCH FISH LIKE THIS.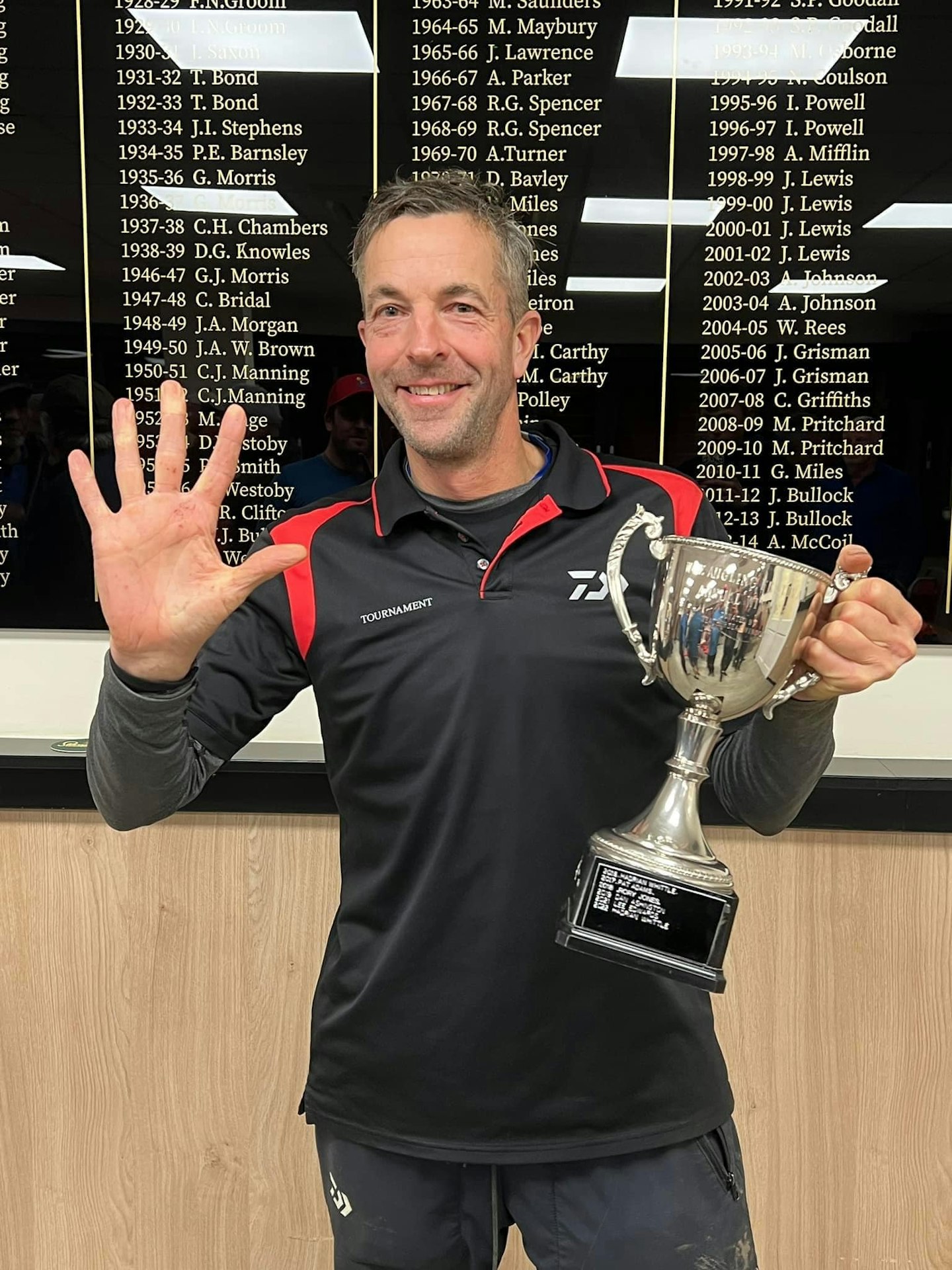 Peg 58 was his home on day two and given the high and coloured water, it wasn't one that he initially fancied.
Given the calibre of angling he was up against, nothing but a section win would keep him in contention. As many expected, he held his nerve to win the zone again, weighing in 39lb 7oz. That was made up of approximately 28lb of bleak on the whip, with roach and dace on a flat float contributing the rest.
At this stage there were four anglers – Hadrian, Geoff Brierley, Lee Edwards and Matt Godfrey – all sat on a perfect tally, and it was all to play for on the final day.
GRAB SOME BARGAIN FISHING TACKLE WITH OUR BLACK FRIDAY TACKLE SALES GUIDES.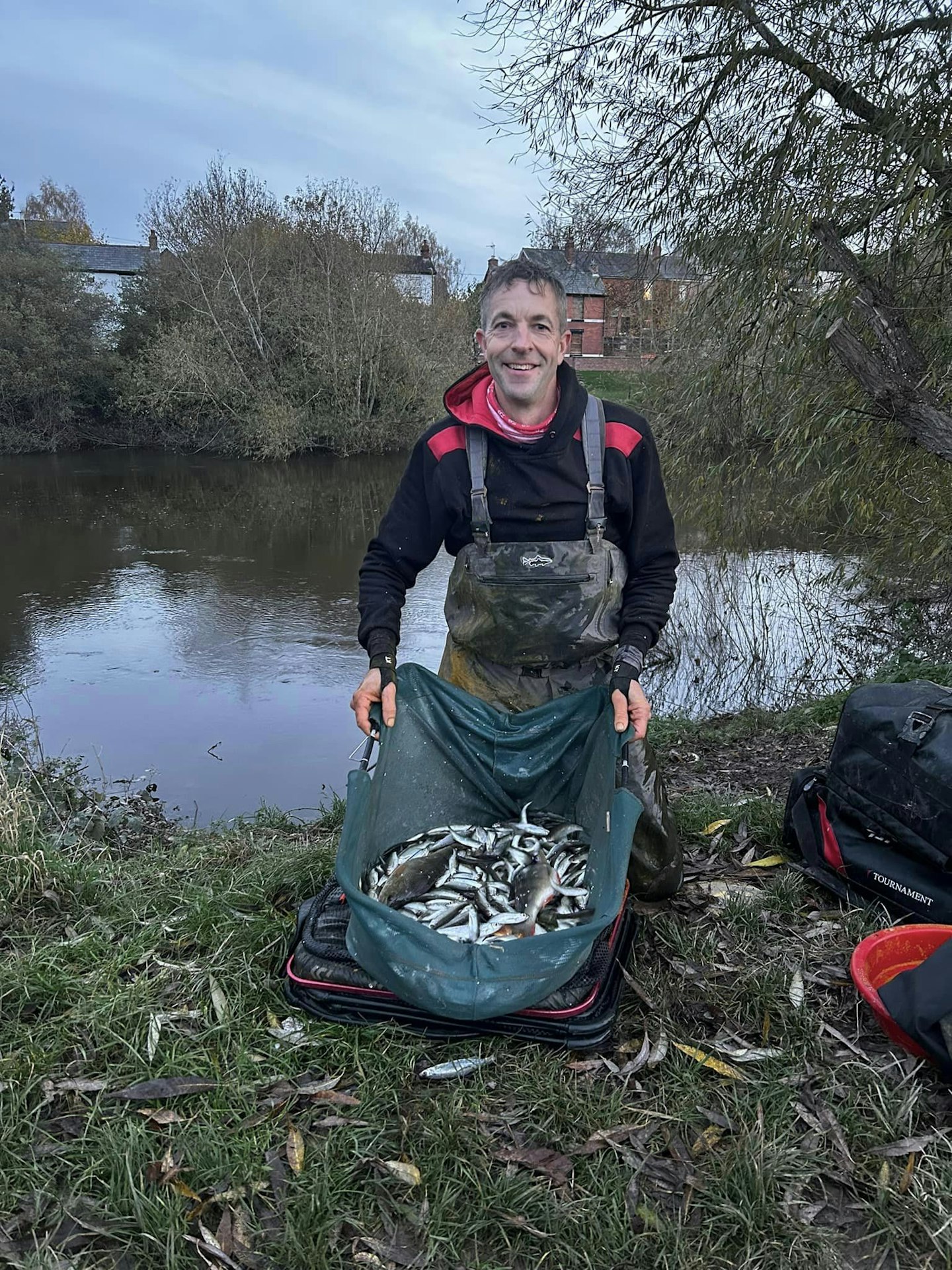 Hadrian admitted that peg 96 would be one that he'd fancy on day three and that is exactly where he drew. His only concern was the rising river, with the swims below him deemed unfishable due to the extremely high water.
Upon arrival at the peg, he still remained confident, but knew a flying start was essential due to the threat of being forced to pack up early due to the constantly rising levels.
Roach were high on the agenda and he got off to an impeccable start, putting 26 quality fish in the net on pole to hand tactics in the opening half an hour.
Once that died, he switched over to fishing the stickfloat, feeding plenty of maggots and groundbait to gain the desired response.
The river remained at a level that allowed him to fish until the end and he finished with 151 roach for a 64lb 2oz haul that secured a section win and the perfect score.
FIND SOME SUPERB RIVER ROACH FISHING NEAR YOU IN THIS WHERE TO FISH RIVERS GUIDE.
He was then forced to wait to see how his rivals had done and news soon filtered through that all of those on previous perfect scores had finished second in section, giving Hadrian the historic victory.
Speaking after the event Hadrian said: "The weather and river conditions made this a really testing three days for us all, but it was fantastic to see the river burst into life after a very slow start to the winter season.
"I'm delighted to win it for the fifth time, especially when you look at how ridiculously good the standard of competition was."
His victory adds to wins he secured in 2010, 2015, 2016, 2022.
This page is a free example of the amazing content Angling Times Members get every single week. Becoming an Angling Times Member gives you access to award-winning magazine content, member rewards, our back issue archives, bonus content and more! Join our fishing community and find out more today!