An unexpected day off work couldn't have gone any better for Pedro Santos, who used his free time to visit the Warwickshire Avon for barbel and banked this giant 19lb 6oz specimen.
After baiting a swim with chilli hemp, he cast a boilie hookbait over the top, and an hour later, the rod hammered over.
"I hooked a fish that immediately headed for the far bank," he told us.
FIND A BIG BARBEL NEAR YOU BY CHECKING OUT OUR LATEST WHERE TO FISH GUIDES.
"Following a powerful battle in the main flow I had it near me, but as I went to net it, I almost slid down the bank and into the river!
"Regaining my composure, this time a massive fish went into the net and I felt a huge rush of relief and emotion.
"I gave the fish a good rest before weighing it at 19lb 6oz. It's my PB, and the fish of my lifetime."
GET THETACKLE YOU NEED FOR BARBEL FISHING BY TAKING A LOOK AT OUR BUYER'S GUIDES TO BARBEL RODS, REELS, LINES, BAITS AND MORE.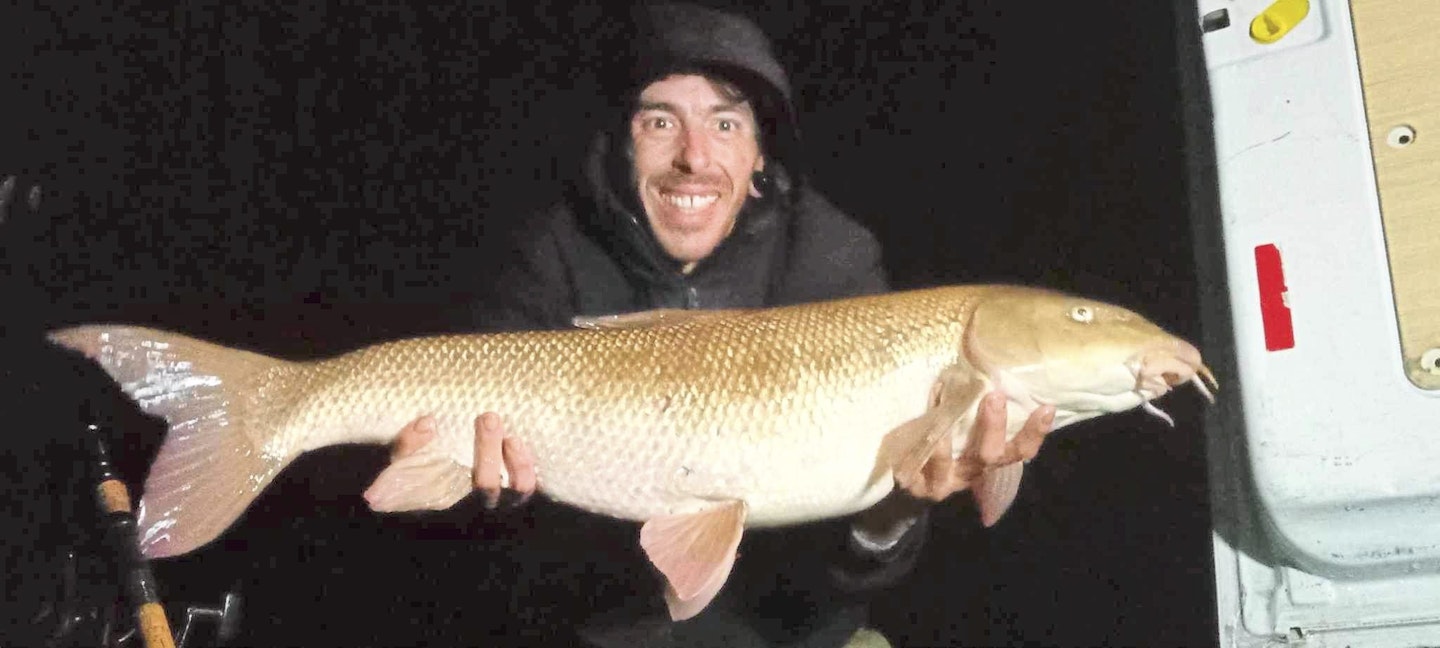 This page is a free example of the amazing content Angling Times Members get every single week. Becoming an Angling Times Member gives you access to award-winning magazine content, member rewards, our back issue archives, bonus content and more! Join our fishing community and find out more today!