THE Warwickshire Avon has never hosted the British barbel record, but the likelihood of that happening came a step closer last week after this 19lb 8oz river-best was banked.
The fish, one of the biggest known barbel in the country, fell to Birmingham angler Blu Bradley on a piece of luncheon meat.
Arriving to find the river running low and with little colour, Blu introduced a few small balls of groundbait and scalded pellets to prime the swim. He then landed a small chub and a 13lb 8oz barbel before receiving a savage take in the early hours of the morning and connected with an extremely strong fish that powered off downstream before surfacing close to the far bank. Eventually, though, Blu was able to turn the fish and get the better of his quarry after a superb battle.
Want to catch a monster barbel yourself before the end of the season? Here's how and where you can do it. Plus, the kit you need!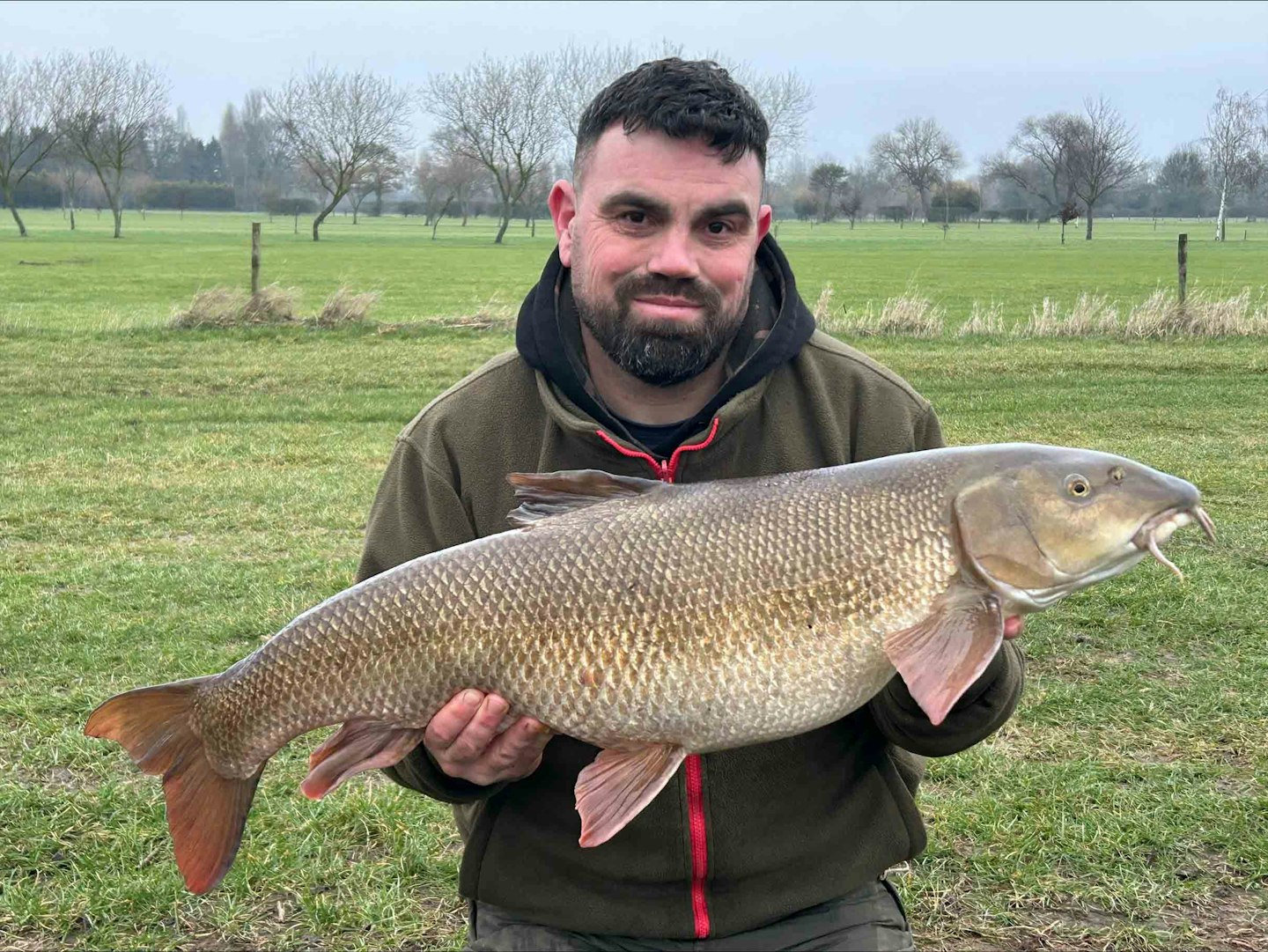 This page is a free example of the amazing content Angling Times Members get every single week. Becoming an Angling Times Member gives you access to award-winning magazine content, member rewards, our back issue archives, bonus content and more! Join our fishing community and find out more today!