Reports of big perch catches have been flooding in to the Angling Times News Desk the past couple of weeks, with one of the best being that of Durham specialist Simon Ashton, who landed this magnificent 5lb 4oz specimen.
Fishing the same northern stillwater where he landed a 4lb 8oz PB a few weeks earlier, conditions weren't ideal, with bright sunshine forecast all day, but he fished on regardless.
"My tactic was to fish a feeder with a worm hookbait, popped-up slightly, over a bed of groundbait laced with chopped worm and casters," Simon said.
GET THE TACKLE YOU NEED TO CATCH FISH LIKE THIS AT THE BEST PRICE WITH OUR GUIDE TO THE BEST BLACK FRIDAY TACKLE DEALS.
Initially, he was pestered by pike which took a fancy to his lively hookbait, but a 3lb 12oz perch then signalled a change in fortunes.
"I had a take that saw line pulled from my Baitrunner," he added.
"I'd have wagered £100 that it was another pike, as it flat-rodded me. But when the fish broke the surface, I saw a flash of red and that unmistakable dorsal fin, and nearly did my pants right there!"
LURE FISHING IS A GREAT TACTIC FOR PERCH, HERE ARE THE BEST PERCH LURES.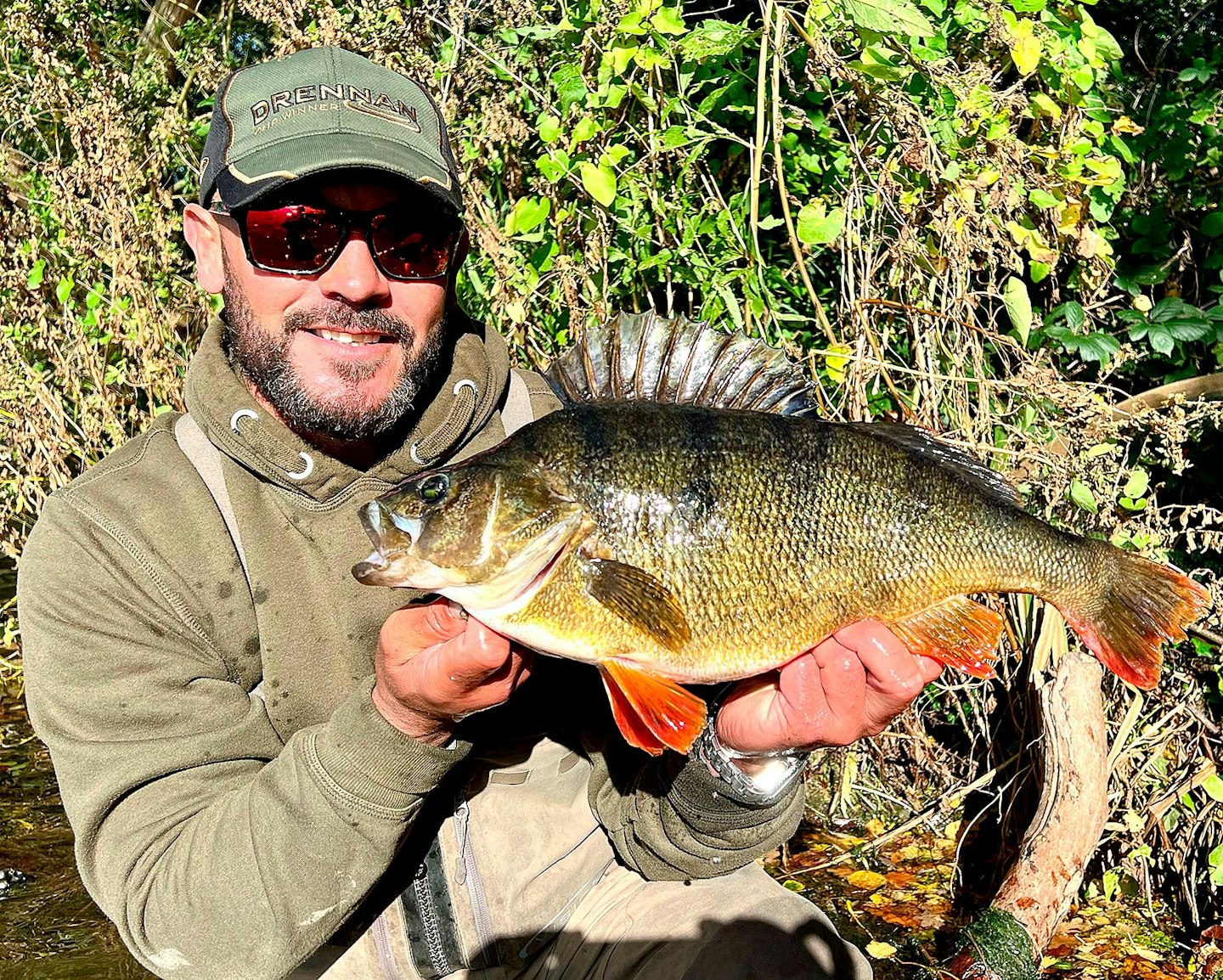 This page is a free example of the amazing content Angling Times Members get every single week. Becoming an Angling Times Member gives you access to award-winning magazine content, member rewards, our back issue archives, bonus content and more! Join our fishing community and find out more today!