A carp fishing holiday at Devon's Clawford Lakes resulted in a change of species and spectacular results for Gary Spillard this last week.
After speaking to staff at the popular holiday resort, he learned of a massive perch in Lodge Lake, where he was fishing, and decided to target them.
"We started early on the second day and landed plenty of carp," Gary told us.
LEARN MORE ON LURE FISHING FOR PERCH IN THIS EXPERT TIPS & TACTICS ARTICLE.
"I decided to have a few casts with the lure rod, and on the second chuck, my Squirmz pattern fished on a Ned rig was smashed!
"Hugo, my seven-year-old son, netted the fish, and while I was a little nervous, he scooped it up first time."
The incredible specimen perch weighed a whopping 5lb 5oz - a monster for any venue, let alone one with a spa!
GET THE BEST DEALS ON FISHING TACKLE BY CHECKING OUT OUR BLACK FRIDAY SALES GUIDES.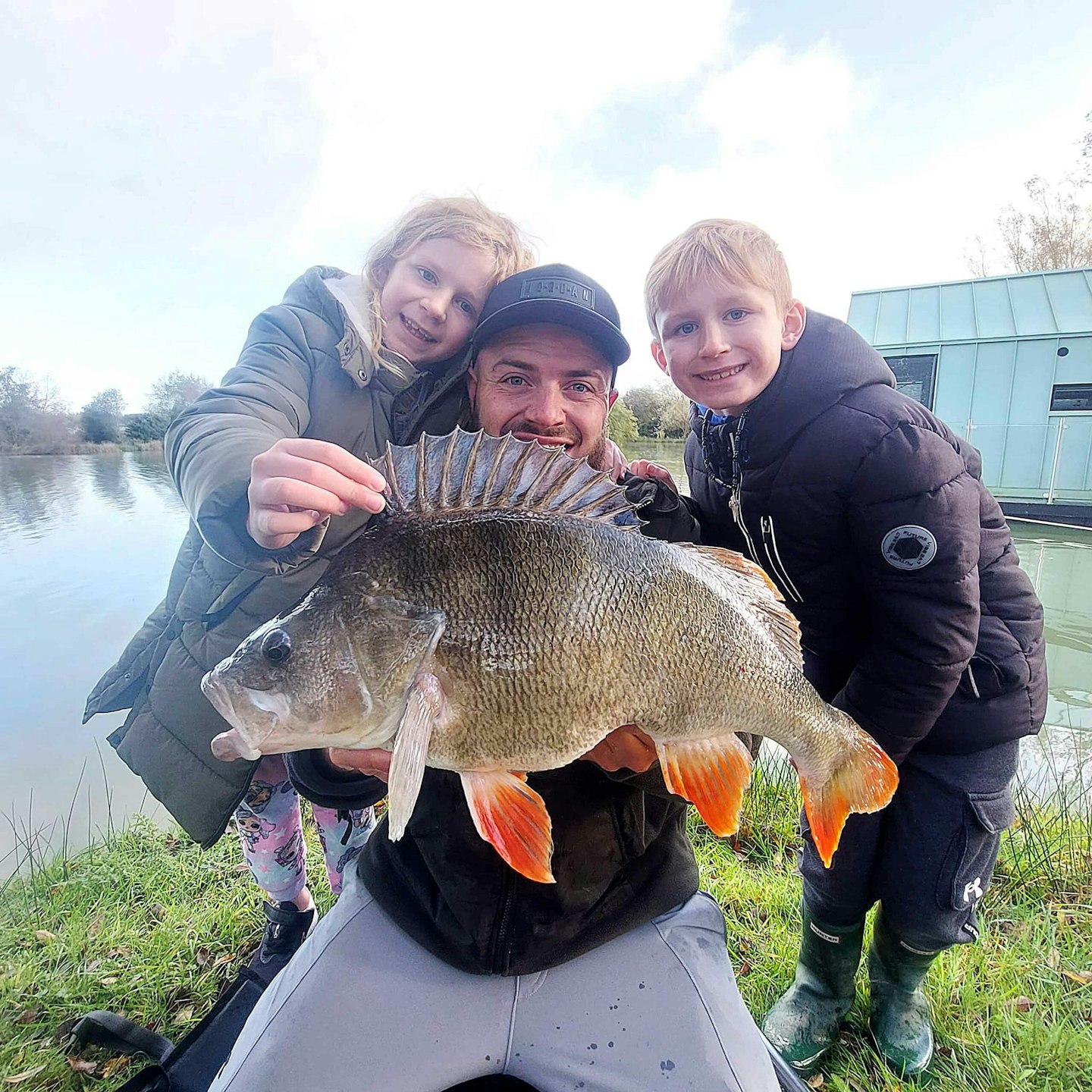 This page is a free example of the amazing content Angling Times Members get every single week. Becoming an Angling Times Member gives you access to award-winning magazine content, member rewards, our back issue archives, bonus content and more! Join our fishing community and find out more today!