Arguably our most beautiful native species and willing winter feeders, grayling are a popular target for coarse anglers in the final month of the river season.
So for some serious fun on the float, grab a rod and a tub of maggots and head to one of these hand-picked venues.
River Wharfe, Wetherby, West Yorkshire
The grayling fishing around Wetherby comes into its own in winter, so much so that the EA uses fish caught by Wetherby and District AC members for brood stock at its Calverton Fish Farm. Head downstream of the weir at Grange Park, where big fish are on the cards to trotting tactics. This is members-only water, but the winter ticket running until the end of the season is only £15 (it's just £30 for the whole year!). There are also grayling to be had upstream of the weir towards Collingham, which can be fished for on a £5 day ticket.
More info: www.wetherbydistrictanglingclub.co.uk
River Test, Timsbury, Hampshire
If you fancy a special day on one of England's finest chalk streams, then this attractive 2.5-mile long stretch of the River Test could be just the ticket. It holds stunning grayling alongside roach, perch, dace and pike, all of which can be targeted by coarse anglers between now and the end of the season. Also various carriers and side streams to fish.
It's far from cheap, at £35 per angler per day, but you'll struggle to find a more enjoyable place to trot your maggots!
More info: 07759 331385/www.timsburyfishing.co.uk
Upper River Severn,Pool Quay, Powys
The Maesydd and Rhyddesgyn stretches at Pool Quay offer no shortage of deep pools and steady glides, making this the perfect place for a day's roving for grayling with either trotting gear or a light feeder set-up. Secure parking is available. The fishing is controlled by the Birmingham AA, which costs just £40 a year to join and will give you access to loads of stretches on 11 more rivers as well as numerous stillwaters and canals. Seniors are £30, juniors £15. Membership runs from January 1 to December 31.
More info: www.baa.uk.com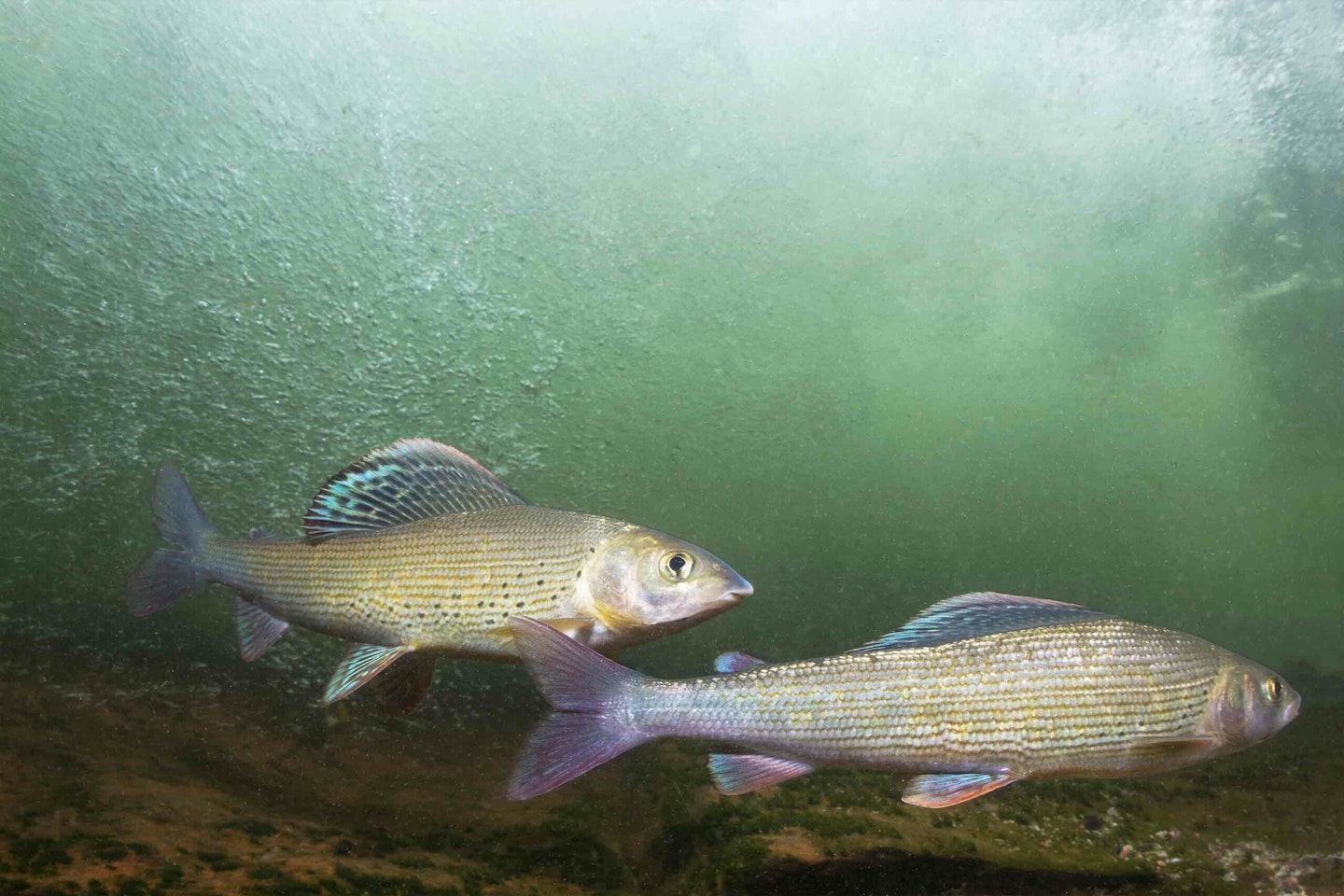 River Lugg, Eyton, Herefordshire
A productive 1.5-mile long winter grayling beat in idyllic countryside just upstream of the market town of Leominster. A light stick or Avon float set-up is the best way to go, staying mobile and loosefeeding maggots into any likely-looking areas. Fishing is from the bank only (no wading), to protect salmon spawning sites. Must be booked in advance online, and not cheap at £22.50 a day (via the Wye and Usk Foundation's Fishing Passport scheme), but you're likely to have the whole stretch to yourself.
More info: www.fishingpassport.co.uk
River Tees, Gainford, County Durham
An impressive bit of river running through stunning countryside from St Mary's Well (below St Mary's Churchyard), upstream to Barforth Wath, adjacent to the downstream cemetery fence line. Good numbers of fish present and abundant wildlife. You'll catch on both float and feeder. Search for the deeper pools and glides, where the better fish tend to shoal up. Tickets cost £12.50 a day and must be booked online prior to fishing.
More info: www.gainfordriversidetrust.org.uk/gainford-riverside-fishing
River Annan, Lockerbie, Dumfriesshire
The rivers of Scotland have produced some massive grayling in recent seasons, enticing a growing number of specialist anglers from England to head north over the border in search of the fish of their dreams. The Annan is right up there with the best, and the Annandale Estate offers affordable tickets and allows anglers to floatfish in stunning scenery, as the river weaves its way through mature woodlands and pastoral lands. Day tickets cost £8 and must be booked in advance.
More info: 01576 470317 (Annadale Estate Office)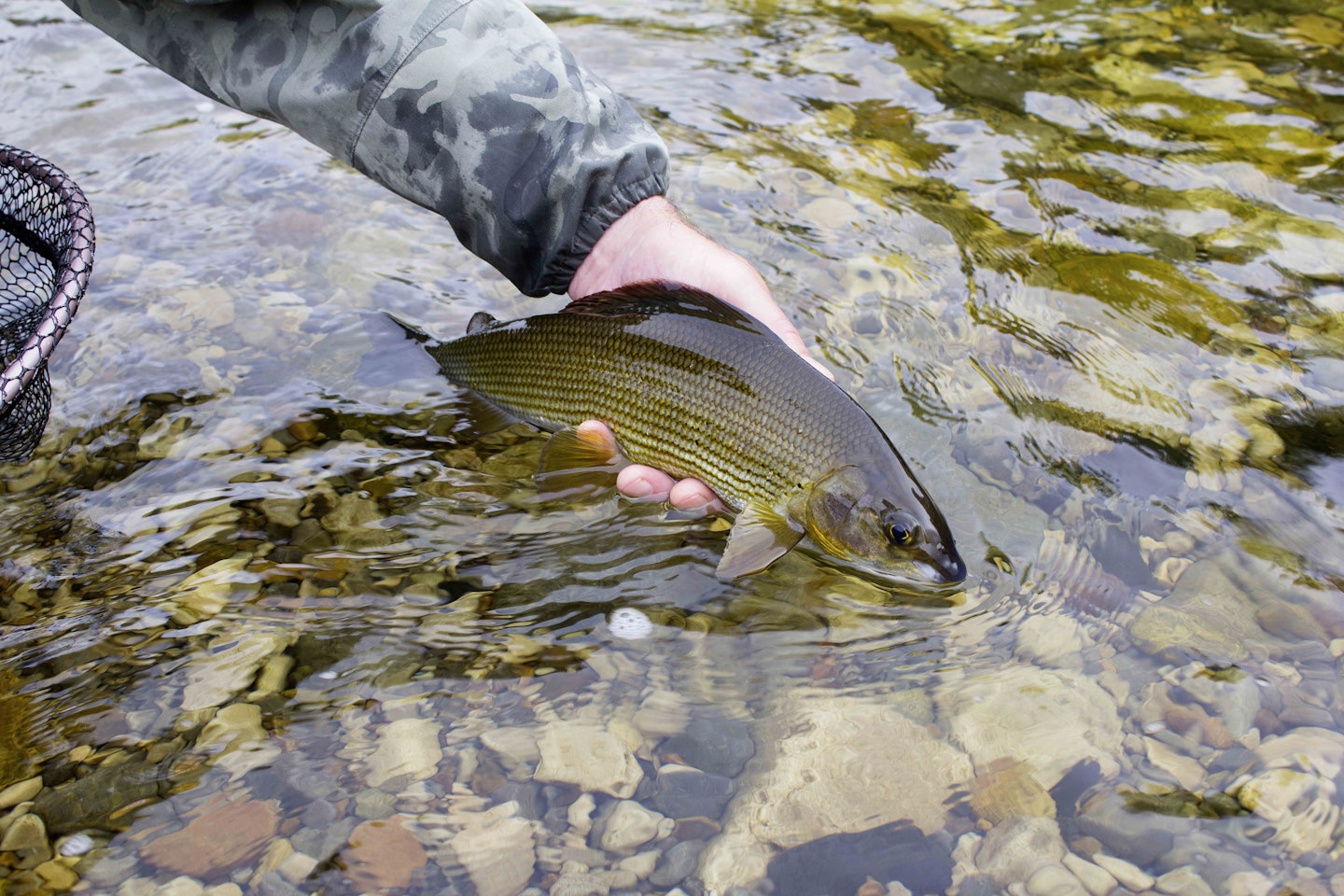 Lower Itchen Fishery, Romsey, Hampshire
Another exclusive stretch of chalk stream that opens its lower beats to coarse anglers between October and the end of the river season and holds some big grayling. Fish to over 3lb have been taken, and if everything falls in your favour then you can expect dozens of bites in your session.
There are also roach to over 2lb, chub to 7lb-plus, as well as bream and barbel. Fishing must be pre-booked, and there are only a limited number of day tickets at £28.50 available. Visit the website (below) or www.fishpal.com to do so.
More info: 07477 790210/www.itchen-fishing.co.uk
River Don, Sheffield, South Yorkshire
Having fully recovered from its pollution problems of the distant past, the Don is now bursting with life and home to a very good head of grayling. You'll find them all around Sheffield, but one of the most accessible areas to try is near Oughtibridge. It's free to fish, and all you need to take is a float rod, a net, a small selection of tackle and some maggots. Spend the day roving, trying any promising areas. If fish are there, you'll soon find out!
More info: 0114 2551145 (Billy Clarke Fishing Tackle)
River Derwent, Ambergate, Derbyshire
Belper and District Angling Club offers day-ticket fishing on the River Derwent running from Ambergate to Milford, and along the stretch you'll find grayling to well over 1lb.
This dynamic bit of river offers a wide range of flow rates, and in a short stretch you can encounter everything from deep, steady pools to fast, well-oxygenated runs. Creases in the flow are classic areas to target for grayling, and while the float is the most enjoyable way to fish, the maggot feeder is also well worth trying. Day tickets are £5 (£4 concessions) and must be purchased in advance from local outlets.
More info: www.belperanglingclub.uk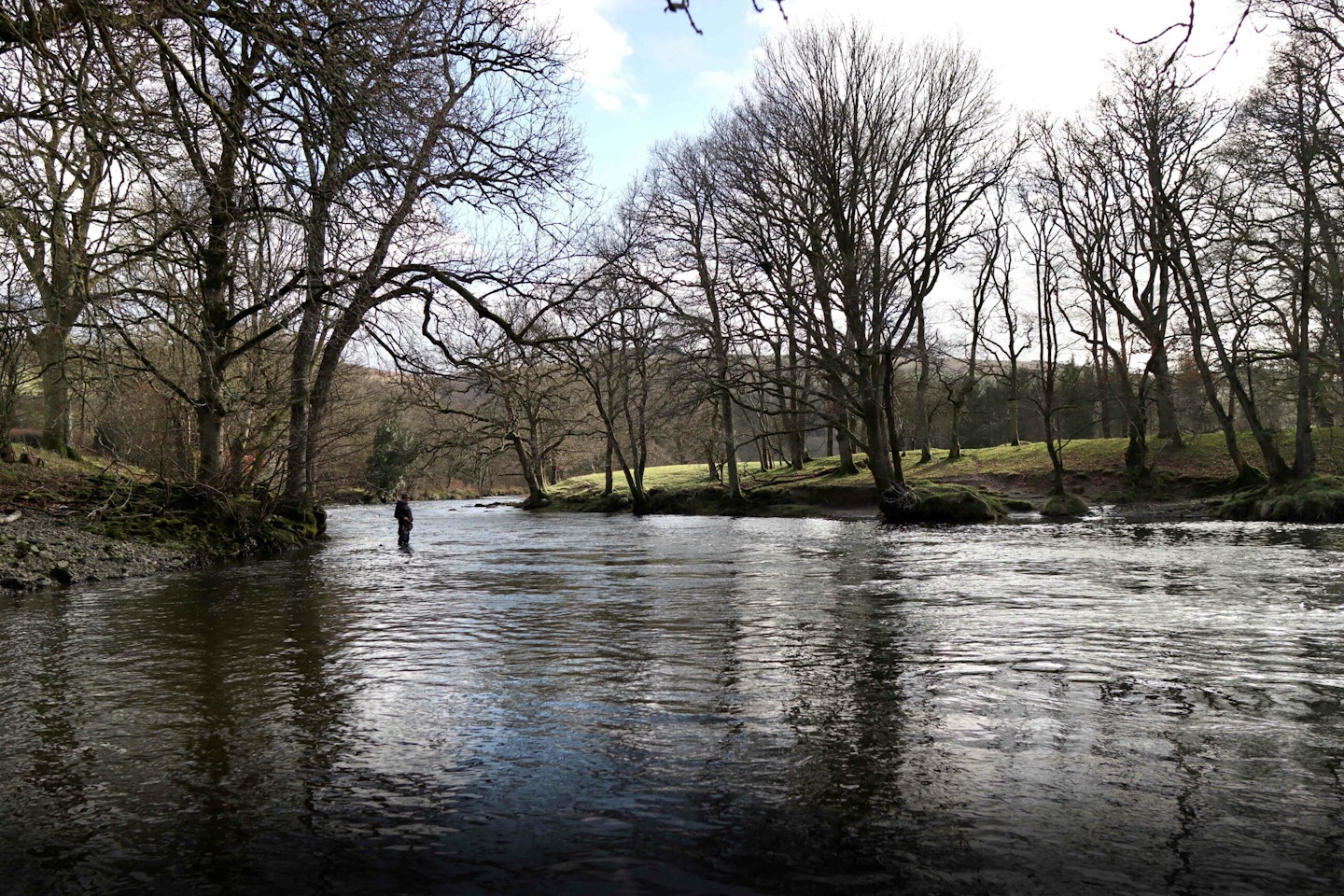 River Dee, Bangor-on-Dee, North Wales
The Dee is a popular venue for fly anglers searching for winter grayling, but Bangor-on-Dee Salmon Anglers also allow worm and maggot fishing.
Day tickets are available from 'Middle Shop' in the village and allow access to two miles of varied fishing on the club's Beat 1. You'll find grayling in a range of pools, but the more sheltered water is often the most reliable for bites. If the weather turns cold again, head for the deeper areas.
More info: www.bodsaa.org.uk/contact
River Irfon, Llangammarch Wells, South Wales
The Irfon is a tributary of the River Wye and, while the fishing can be tricky at times, the rewards are certainly there in the shape of some huge fish that get caught each winter. Angling Dreams offers day-ticket access to three feature-filled and extremely scenic beats, which are best tackled with standard trotting gear. A small bait dropper can be used to get your maggot feed to the deck in the quicker areas. Be careful when wading in the river – felt soles or studs are strongly advised.
More info: www.anglingdreams.co.uk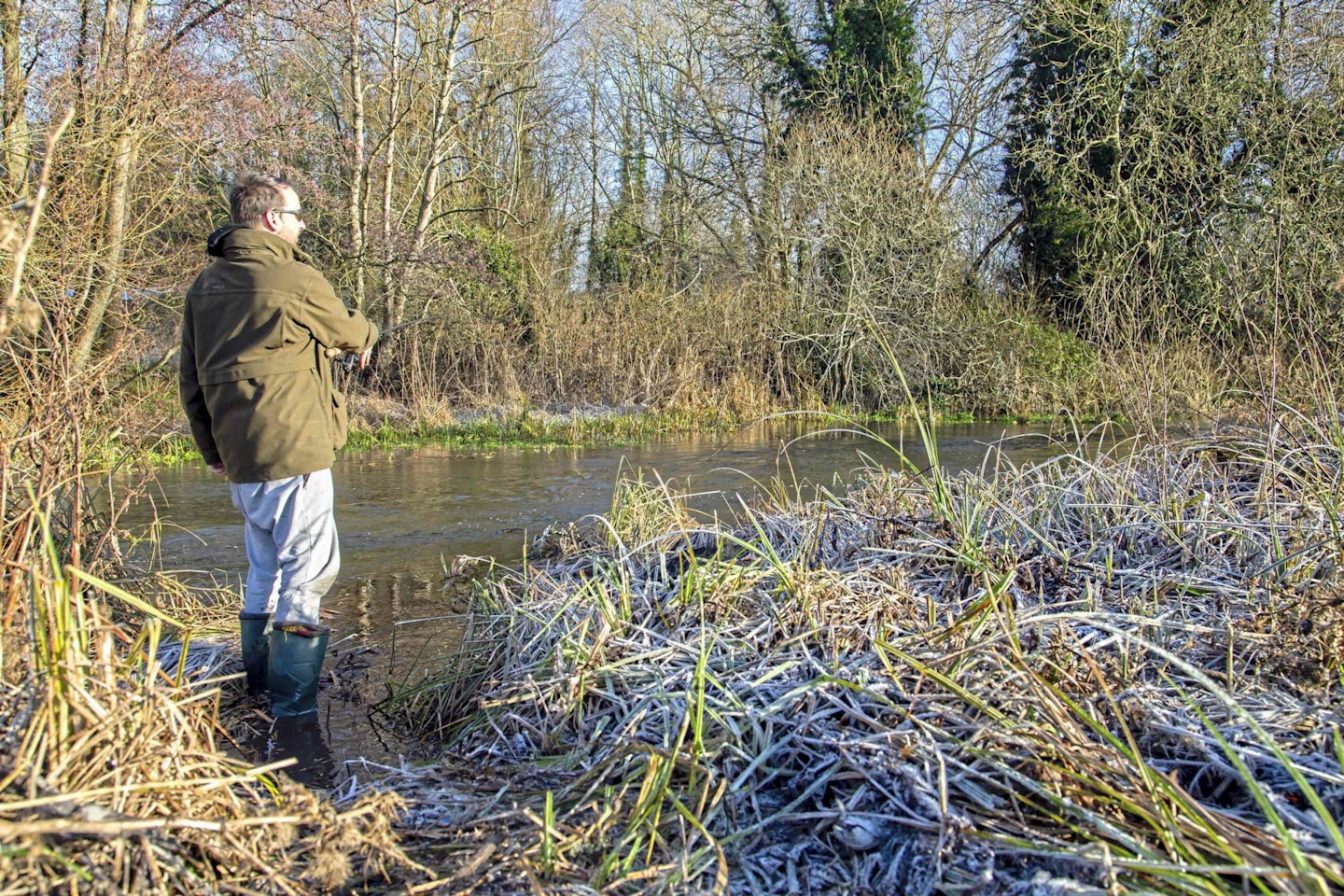 River Ithon, Powys, Mid-Wales
Another upper River Wye tributary, the Ithon flows out of the Radnorshire Forest into the main river near Newbridge-on-Wye. It's a sublime backdrop for fishing, and is simple to access thanks to its open banks. The stretch controlled by the Wye and Usk Foundation at The Severn Arms (Beat 1) is mainly gravel-bottomed and best tackled with a roving floatfishing approach to try to locate the pods of fish. Tickets must be booked in advance online.
More info: www.fishingpassport.co.uk
River Lambourn, Newbury, Berkshire
The stretch running through the park behind Newbury Tennis Courts offers free fishing and holds good numbers of grayling and trout, which will go crazy for maggots! Fish to 1lb-plus are common, and can be taken readily using light stick float tactics in the many shallow, streamy glides at your disposal.
More info: 01635 871450 (Thatcham Angling Centre)