TROTTING for grayling is one of the great joys of angling, but occasionally the feeder will outscore the float, as Dave Oddy proved with this splendid 3lb 4oz specimen.
He was fishing a Scottish river, having seen some of the remarkable fish caught from the country over recent weeks. However, a tricky wind was causing him problems with his presentation, so he switched to a feeder, packed with hemp and casters, with three maggots on the hook.
After wading into the flow, Dave cast directly downstream and landed his best fish of the trip. He added three others on the same method before landing a fish of 3lb 2oz the following day, again on the feeder.
Want to try and catch one yourself? Check out this 'Where To Fish' article.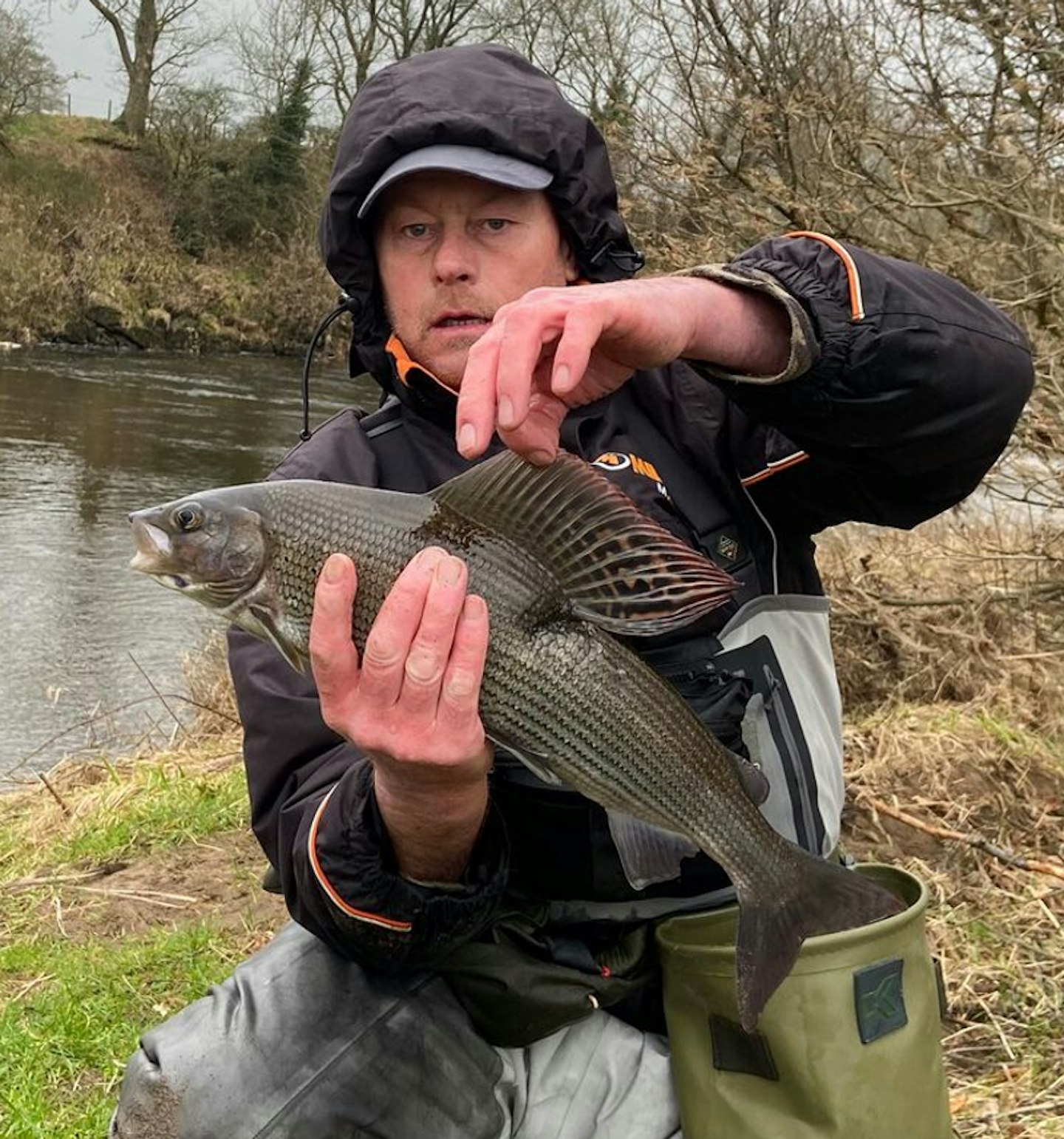 This page is a free example of the amazing content Angling Times Members get every single week. Becoming an Angling Times Member gives you access to award-winning magazine content, member rewards, our back issue archives, bonus content and more! Join our fishing community and find out more today!