Tamar Lakes recently produced a thrilling Feeder Masters final, with hundreds of pounds of silvers banked over two days at the prolific South-West venue. Those who took part had to first qualify at various venues dotted around the country, with three section winners from each 60-peg heat getting a golden ticket.
Fifteen venues were used and, while they are highly rated by the match fishing fraternity, they are also open to day-ticket or club anglers (apart from JCB Lakes, so not included here). Here, we take an in-depth look at the feeder tactics you'll need to catch well at each of the venues used during the tournament.
GET THE RIGHT ROD FOR THE JOB WITH OUR GUIDE TO THE BEST MEDIUM FEEDER RODS.
Decoy Lakes, Peterborough, Cambs
The island is located in front of pegs 3-7 and 20-24 on Beastie and fishing a Method feeder loaded with micro pellets and a bright wafter on top will fool carp to double figures and some huge F1s.
Elm, Cedar, Oak and Yew are all strip lakes and if the other side to where you are sat has few anglers on it, the same approach will work when presented in front of platforms on the opposite bank.
Tel: 07498 332817
Barston Lakes, Solihull, West Midlands
Whether you fancy catching a few double-figure lumps on the Method or plenty of quality skimmers on a cage feeder, Barston can cater for you. Cast every 10-15 minutes when fishing at range for the carp while priming a line 30m out with 8mm pellets for a late surge of action.
Try two dead maggots on a size 16 for the skimmers, with fishmeal groundbait and micros presented 20m out through a cage feeder.
Tel: 01675 444890
Gloucester Canal, Gloucestershire
There's no hiding from the fact that sport can often be patchy on this shipping canal, but land on the bream shoals and an epic day of action awaits.
The swims just down from Saul Marina are particularly productive, with 30lb-plus nets of bream and skimmers on the cards. Fish a small cage feeder three quarters of the way across, introducing plenty of groundbait, dead maggots and pinkies at the start.
Tel: 01453 791417
MAKE SURE YOU'RE SAT COMFORTABLY WITH OUR GUIDE TO THE BEST FEEDER CHAIRS.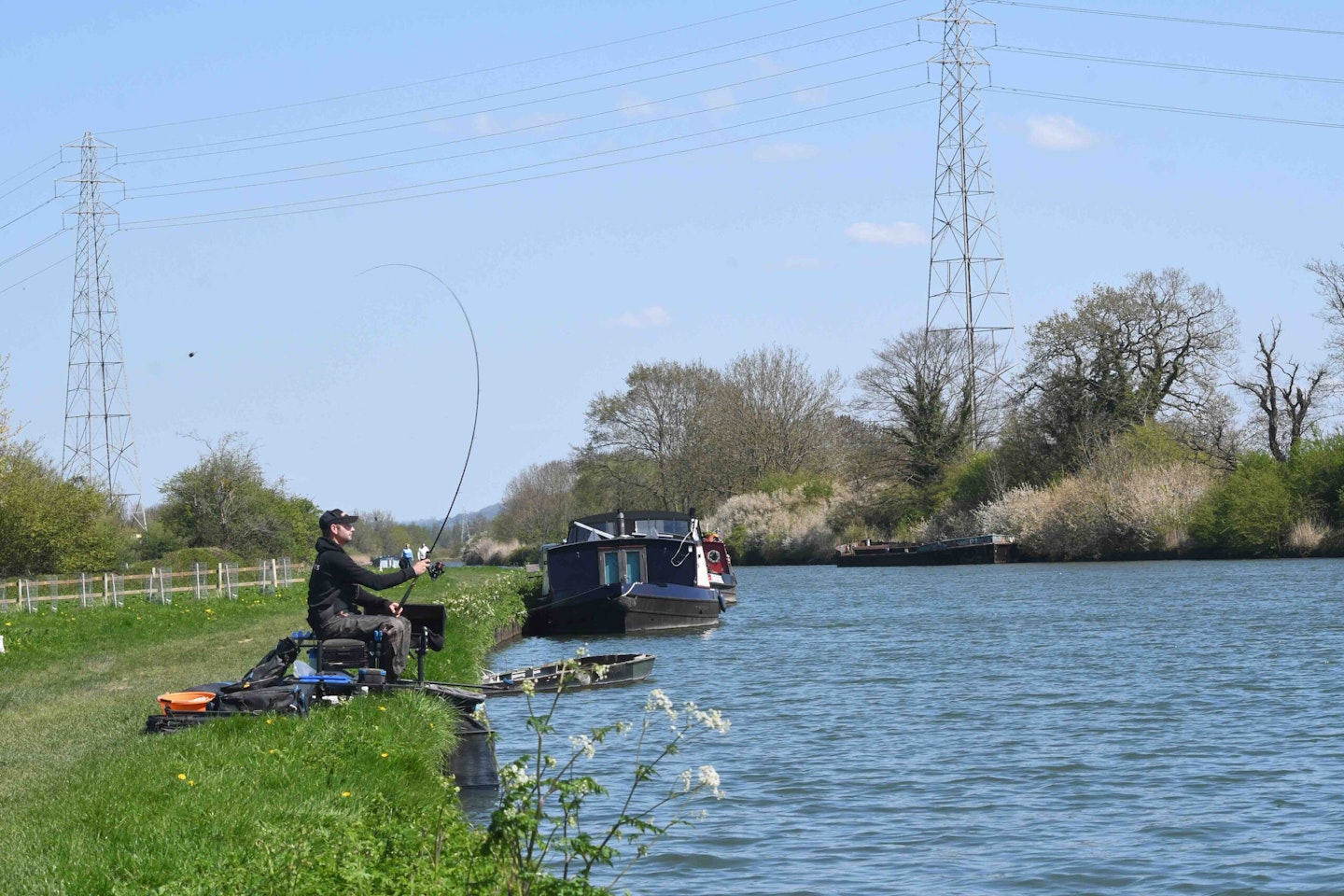 Ferry Meadows, Peterborough, Cambs
Located 20 minutes' drive from Decoy Lakes, this is a totally different kettle of fish to its neighbour. An out-and-out big bream water that is made up of two huge lakes, both Gunwade and Overton are capable of producing fish to 8lb.
The slabs travel around in shoals and you'll need plenty of bait to stop them. Use a Spomb or bait-up feeder to lay down a carpet of groundbait, chopped worms, dead maggots and corn 50m out and present a cage feeder over the top.
Tel: 07702 440892
Southfield Reservoir, Doncaster, South Yorkshire
This Doncaster DAA-controlled venue isn't an easy one to master, but latch onto a shoal and it'll be a session to remember. It's best to feed two lines differently, baiting up one at 50m lightly by recasting a cage feeder every 10-15 minutes.
Adopt a more positive approach on your 30m line, putting in several feeders of groundbait, worms and dead maggots in the hope that the bigger bream and skimmers play ball later in the day.
Tel: 07946 382882
Rudyard Lake, Leek, Staffs
The bream and skimmer stocks have made a noticeable comeback here in recent years, with nets of up to 30lb possible, although patience may be required early on due to the vast size of the venue.
Start the session by putting a few feederfuls of groundbait and particles in at both 30m and 50m and kick off long. Plunder this line for a couple of hours before dropping short.
Tel: 07718 808881
GET GEARED UP CORRECTLY WITH THE BEST LINES FOR FEEDER FISHING.
Monk Lakes, Marden, Kent
Bridges and Puma are home to a big head of bream and 60lb-plus netfuls are on the cards. The lakes are regularly fished by specimen carp anglers and because of this pellets, corn and crushed boilies are brilliant attractants for all species.
Match Lakes Two and Three respond well to the Method feeder, especially on the end pegs where you can chuck down the end banking into shallow water.
Tel: 01622 833332
Carr Mill Dam, St Helens, Merseyside
This giant 55-acre reservoir rarely gets the credit that it deserves, but there are plenty of bites to be had from roach, bream, perch and some chunky hybrids.
Fishable on a St Helens AA season ticket, it can house up to 160 anglers at a time, with traditional cage feedertactics working well. Pencil in lines at both 25m and 40m and start long before getting into a pattern of rotation as the session progresses.
Tel: 01744 773772
Tamar Lakes, Thurman, Cornwall
Anglers travel from all over the country to sample the delights of this prolific fishery, with 30lb netfuls of roach and skimmers commonplace.
Fishing at short range often works best, with a line at 25m ideal. Bites can be tentative, with braided mainline helping you to spot small plucks on the rod tip that wouldn't register with mono.
Tel: 01566 771930
Albans Lake, St Albans, Herts
Willows Lake can cater for up to 60 anglers at a time and here you have the choice of catching a fish almost every chuck or sitting it out for the bigger residents.
Busy anglers will be rewarded with smaller skimmers and roach to a cage feeder with small worm sections or dead maggots presented 20-30yds from the bank. Fish at range with a Method feeder and a wafter hookbait for carp to 20lb and bream nudging double figures.
Tel: 07544 933149
MAKE SURE YOU HAVE THE RIGHT REEL FOR THE JOB WITH OUR GUIDE TO THE BEST REELS.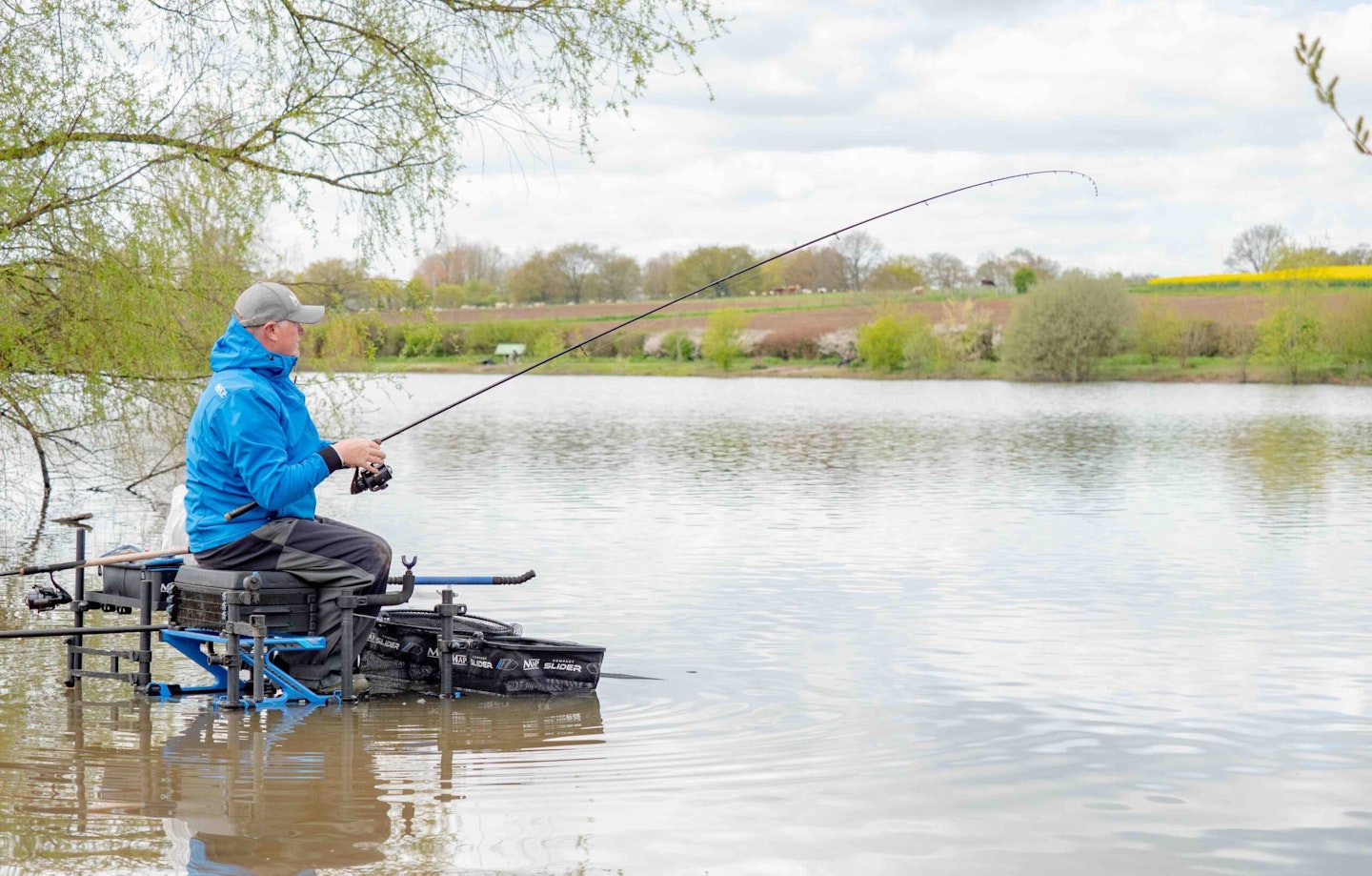 River Yare, Norwich, Norfolk
The Langley stretch is arguably the most famous area on the river and the conditions will dictate which species are going to feed.
Find it carrying some colour and bream, skimmers and hybrids should be high on the agenda, with groundbait, casters and worms through a cage feeder being a tried-and-tested approach. Roach are more likely to feed when it's clear, with plenty of bait through a maggot feeder keeping the bites coming.
Tel: 01603 619381
Patshull Park, Wolverhampton, West Mids
The depth of this venue varies throughout, with the shallows the place to head during mild conditions. Work with either a window feeder or a cage, fishing a short line at 20m for roach and hand-sized skimmers and another at 50m for the bigger bream.
Head to the deeps once it gets colder and employ similar tactics, but holding back a little on how much loosefeed you introduce.
Tel: 01902 700774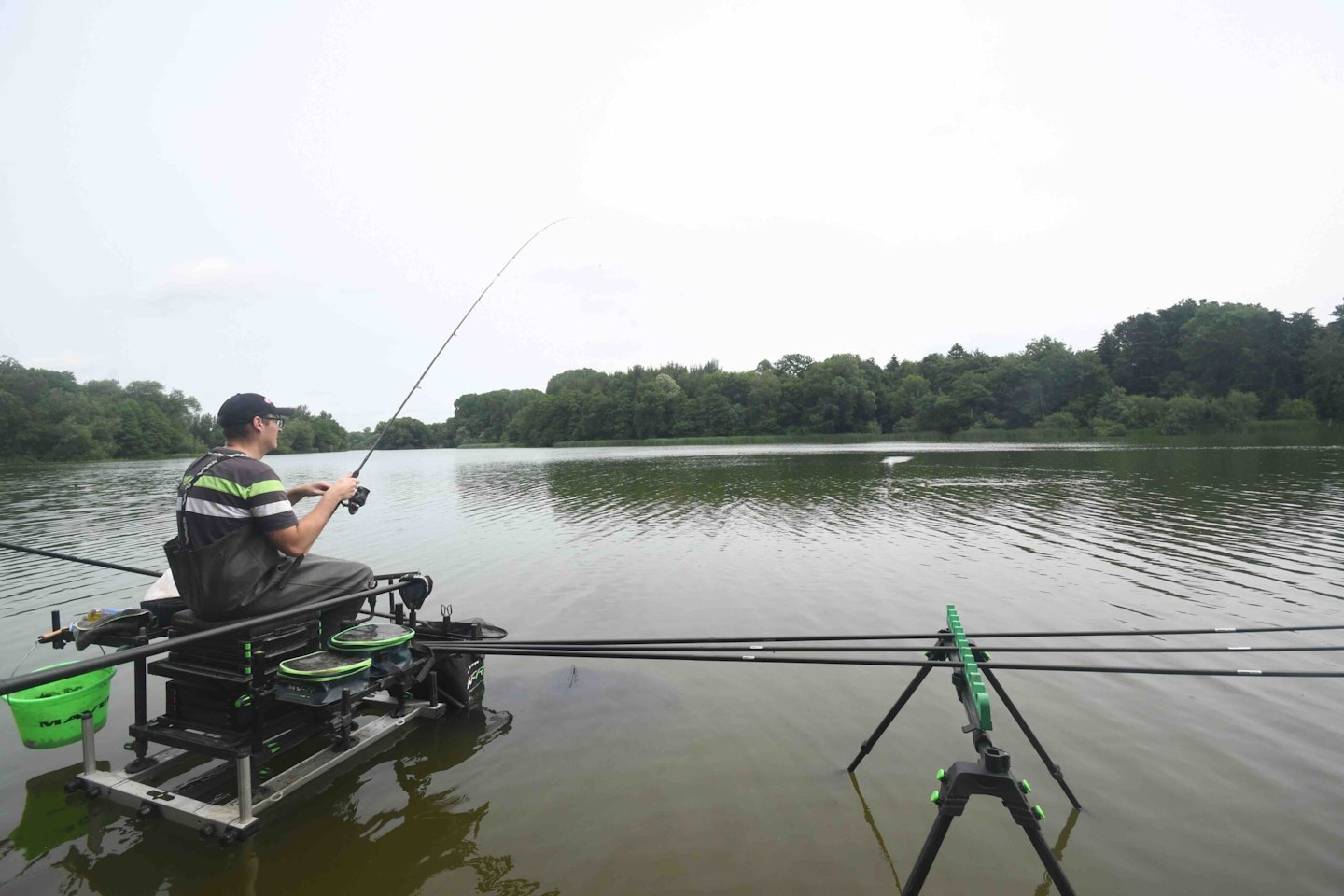 Staunton Harold Reservoir, Ticknall, Derbyshire
This Burton Mutual AA members-only water is set in a stunning part of the country, with eye-catching countryside in every direction.
Chopping and changing is the way to keep the bites coming, with rotation betweenwindow and cage feeders advisable. Fish anywhere between 30m-40m out from the bank to find the roach, skimmers and bream, edging out slightly further whenever the action slows.
Tel: 07891 126910
River Trent, Burton Joyce, Notts
This area of the famous Midlands waterway is absolutely teeming with dace, and a maggot feeder fished 20m or so out from the bank will result in lots of bites.
Start by using a 2ft hooklength with the aim of catching them on the drop, switching to a shorter version if you start to struggle. There is also a good head of chub, plus barbel to double figures, with halibut pellets or hemp and casters often the best baits to use for those species.
Tel: 0115 9813834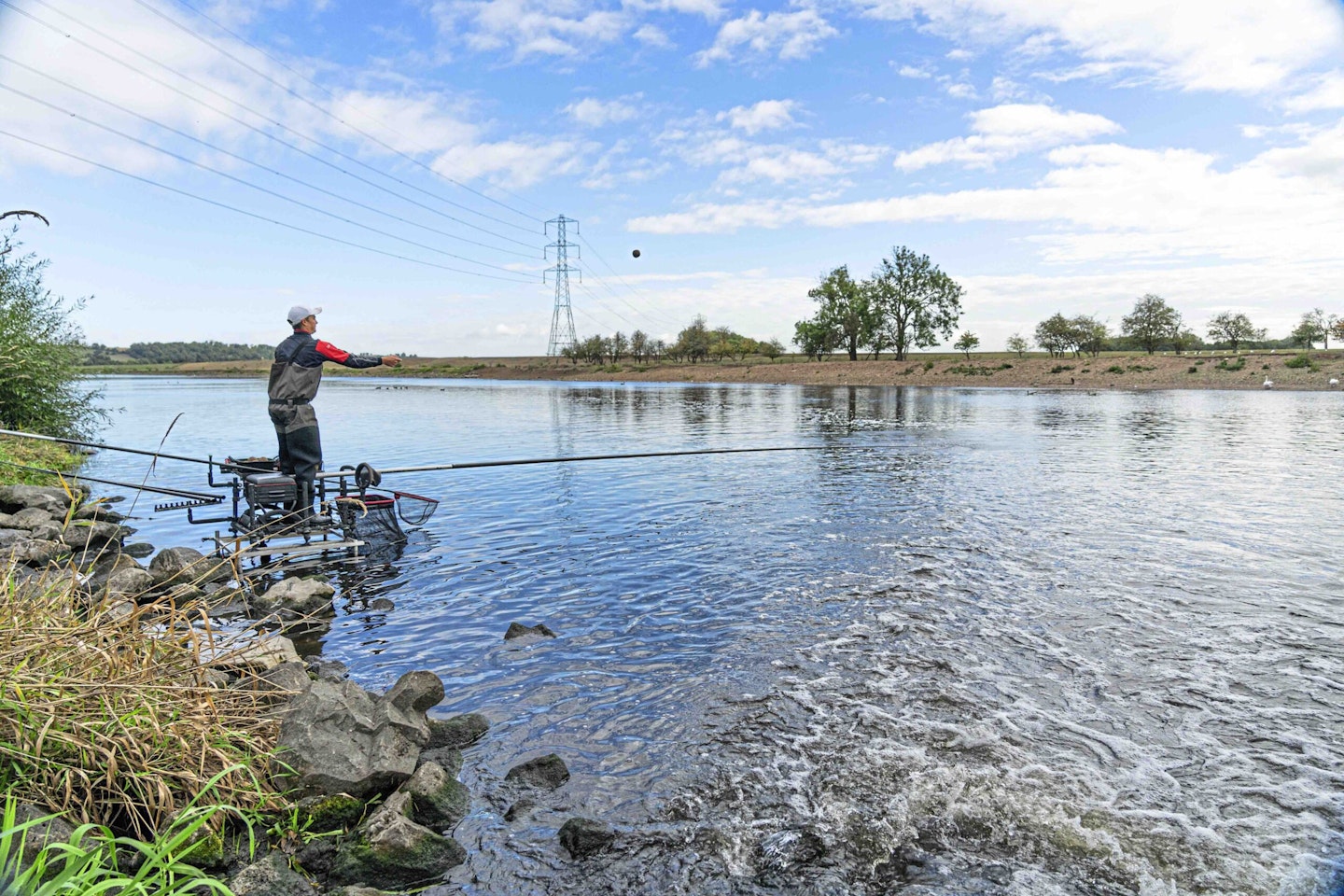 This page is a free example of the amazing content Angling Times Members get every single week. Becoming an Angling Times Member gives you access to award-winning magazine content, member rewards, our back issue archives, bonus content and more! Join our fishing community and find out more today!