Now is a great time to target bream, which are willing autumn feeders. Found in a variety of venues all over the country, it's actually your local canal or river that are the best (and cheapest!) bet to produce plenty of bites this week.
In this guide we will be taking a closer look at some of the best canals and rivers in the UK, where you can visit to catch yourself a quality net of bream and skimmers. You won't need much bait, expensive tackle or complicated tactics either. Simple, productive and enjoyable fishing - perfect!
MAKE SURE YOU'RE SITTING COMFORTABLY ON YOUR NEXT SESSION WITH OUR GUIDE TO THE BEST FISHING CHAIRS AND SEATBOXES.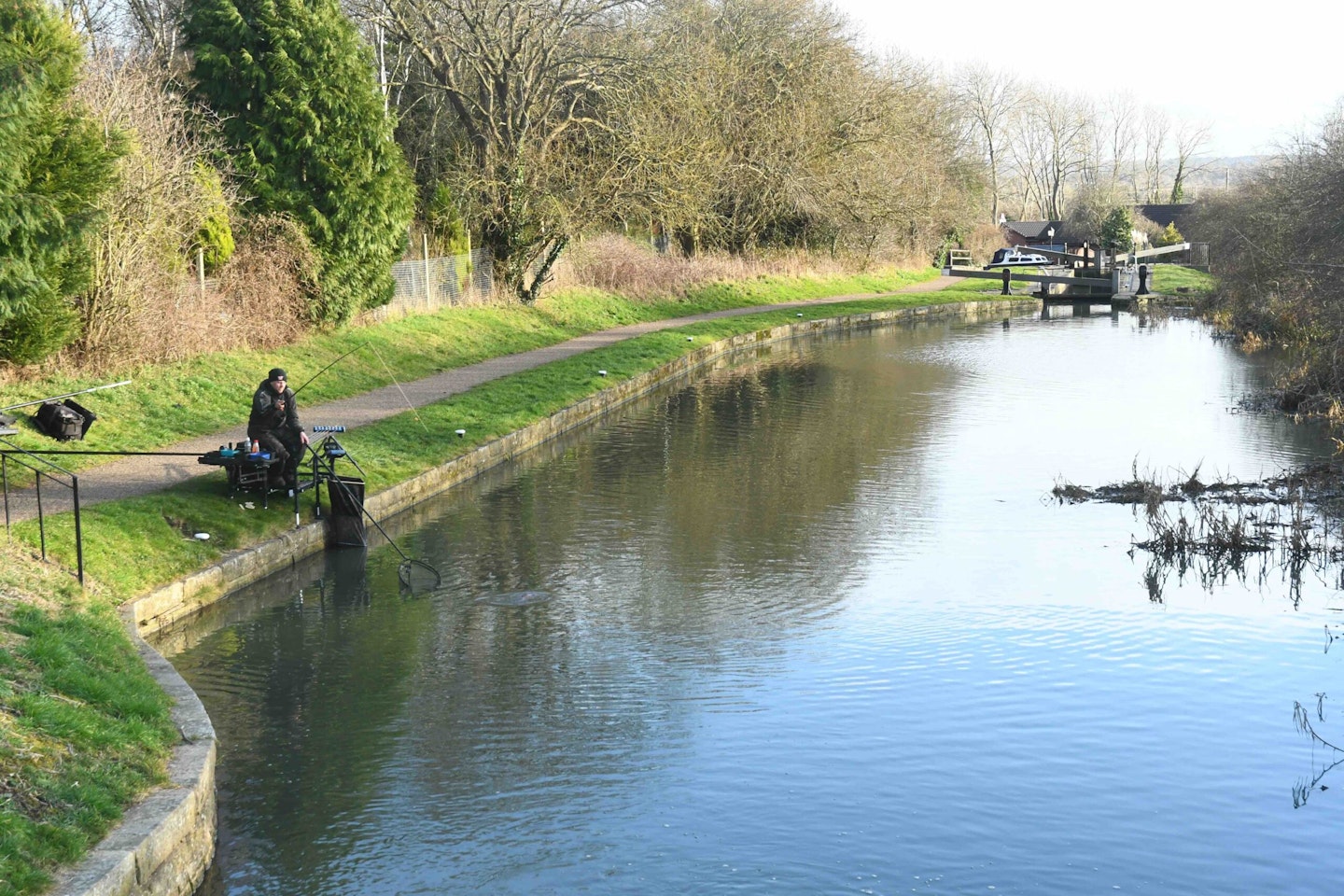 Chesterfield Canal, Worksop, Notts
The two small pounds between locks 42 and 44 at Shireoaks hold bream to 6lb. Thoroughly explore your swim, fishing worm and caster to far-bank cover and maggots over groundbait down the track.
Tel: 01909 489621
River Trent, Newark-On-Trent, Notts
Bream to 7lb-plus are possible from Crankley Point. Catch the venue carrying some colour in mild conditions and 100lb hauls are achievable. Use a large cage feeder to lay down a bed of groundbait laced with chopped worms, corn and dead maggots.
Tel: 07960 031910
River Nene, Peterborough, Cambs
This wide, slow stretch offers free fishing for some huge shoals of bream that tend to be caught down the middle in the deepest water. Chuck a cage around 40m out, using a 2ft-3ft hooklength to keep the hookbait well away from the feeder. Rotate between worm, dead maggot and corn hookbaits.
Tel: 01733 551053.
Kennet & Avon Canal, Great Bedwyn, Wilts
England youth international Andrew Cranston won a recent match here with almost 40lb of bream. He drew close to Dunmill Lock and rotated two pole lines – one tight over to cover and the other in deeper water – with worm and caster hookbaits.
Tel: 01635 871450
Droitwich Canal, Droitwich Spa, Worcs
Dozens of pegs were cut out on the Mildenham stretch several years ago and those that trial fished the area were surprised at the number of bream present. Depths run to 4ft and fishing worms over groundbaitwill fool fish to 5lb.
Tel: 07910 231005
A GOOD POLE WILL COME IN HANDY WHEN FISHING CANALS. HERE IS OUR GUIDE TO THE BEST POLES.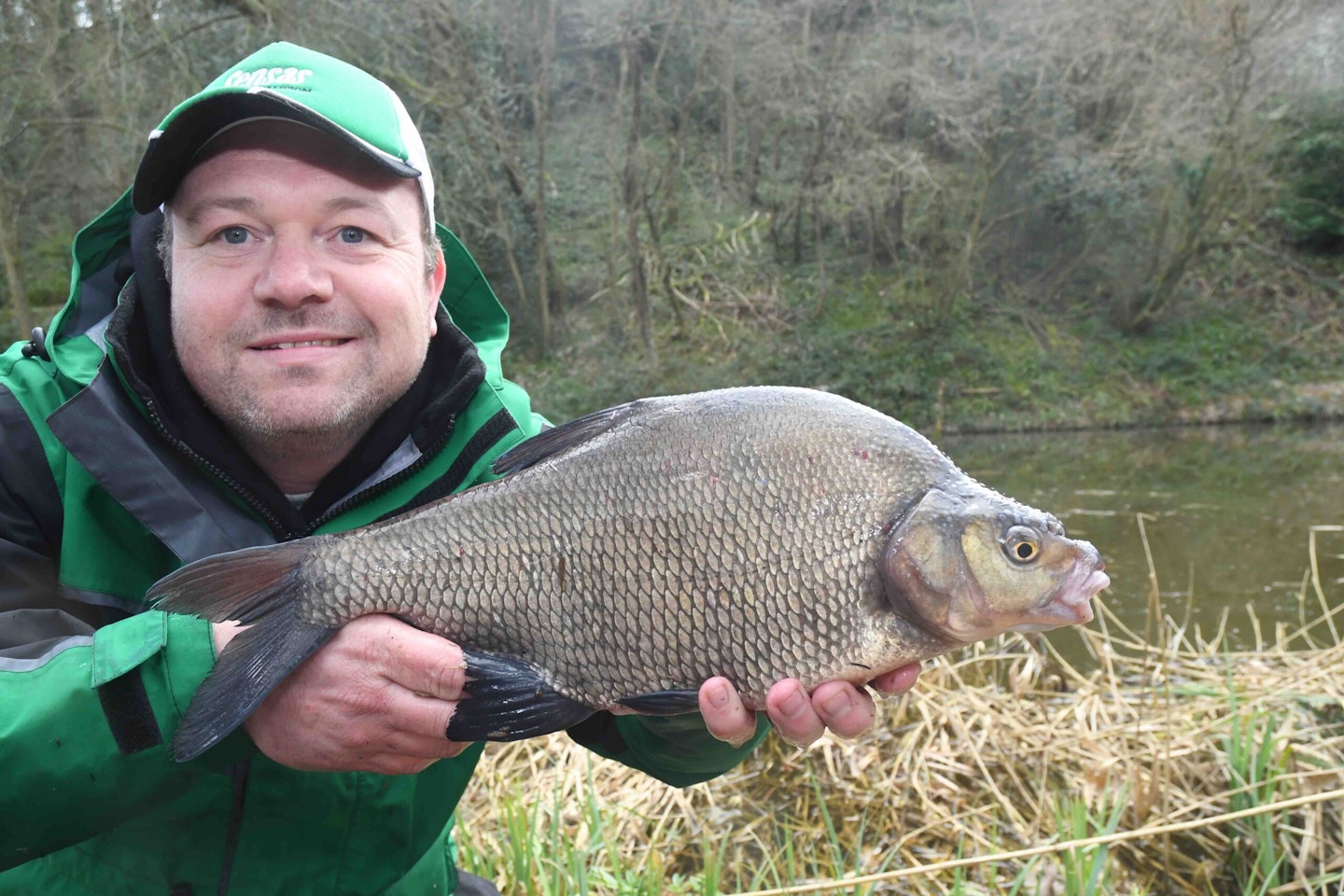 River Thames, Kingston-upon-Thames, London
Top match angler Tony Curd has enjoyed some enormous weights from this tidal stretch, with cage feeder tactics responsible for 100lb-plus netfuls. The water needs to be carrying a little flow and lots of colour to turn them on. A big bed of bait laid down at the start will attract and hold a shoal.
Tel: 0207 0182134
Aire & Calder Canal, Eggington, N Yorks
The bream shoals in the Great Heck stretch respond well to standard small cage feeder tactics. Cast three-quarters of the way across the canal, and if the sport slows, try rotating your hookbaits and making small tweaks to your terminal tackle set-up to keep the fish on their toes.
Tel: 07976 779983
Coventry Canal, Coventry, West Mids
This underrated venue is home to a healthy stock of skimmers and bream, with 25lb netfuls a possibility. The swims close to Shortridge Drive are among the most consistent, with maggot over groundbait a solid starting point. Look for 3ft of water and the fish won't be far away.
Tel: 0247 6365635
Basingstoke Canal, Basingstoke, Hampshire
Most canals switch off when the colour drops out of them, but find the skimmers on this stretch near Crookham village and they'll play ball for a good few weeks yet. The key is to feed a sloppy groundbait with a few minced worms in it to create a cloud in the water, presenting half a dendrobaena hookbait over the top.
Tel: 01252 614066
Grand Union Canal, Nether Hayford, Northants
The swims just before the power lines are a banker for nets of skimmers, with swim rotation the best policy on this Northampton Nene AC-controlled stretch. Fish two lines, one at an angle three-quarters of the way across and another down the track in the deep water. Feed both with small balls of groundbait packed with loosefeed items.
Tel: 07990 695457
HAVING A GOOD BARROW OR TROLLEY WILL HELP TRANSPORT YOUR KIT ON THESE VENUES. HERE IS OUR GUIDE TO THE BEST BARROWS.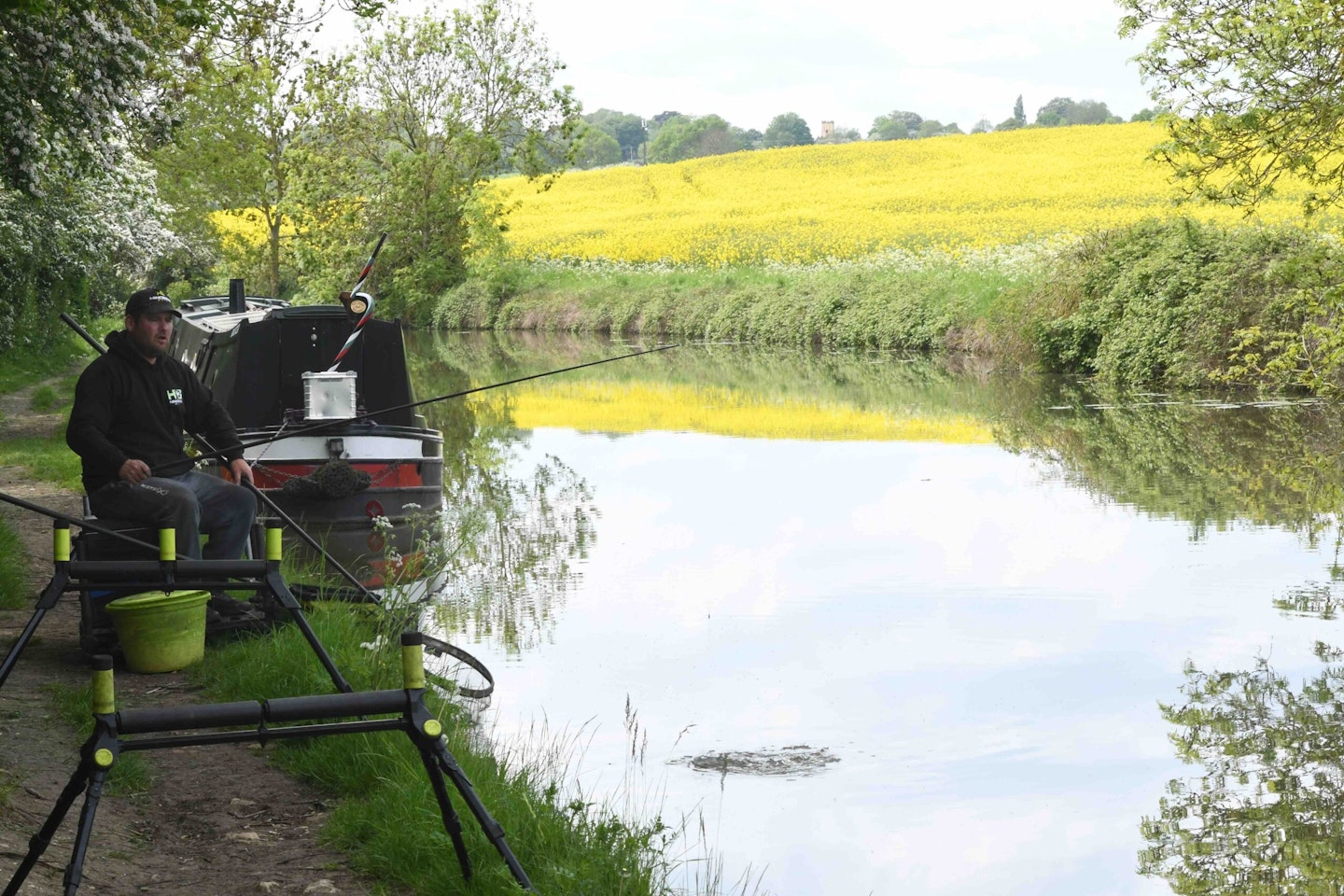 Yorkshire Ouse, York, N Yorkshire
Head to the free fishing stretch in the centre of town for the possibility of a bumper day of bream sport. Using lots of groundbait is the key, with regular top-ups required to keep the slabs in situ.
Tel: 01904 411210
River Exe, Exeter, Devon
At Countess Weir weights to well over 100lb have been recorded. Prebait with groundbait, small pellets, corn and dead maggots prior to your session. Feeder fished lobworms will sort out the biggest fish, which run to well over 8lb.
Tel: 01392 547868
Gloucester Canal, Gloucester, Gloucs
Hempsted Bend is a renowned hotspot on this shipping canal, with depths to well over 15ft. Either long pole at 13m or the cage feeder beyond it will produce fish to 5lb.
Tel: 01452 520074
Warwickshire Avon, Stratford-upon-Avon, Warks
The Recreation Ground stretch usually fishes well for bream at this time of year. Use the long pole with a float heavy enough to barely move in the flow. Nail a worm to the deck over groundbait and you won't be waiting long for bites.
Tel: 01789 267992
Leeds & Liverpool Canal, Leigh, Lancs
Where the canal widens out opposite the car park on Marsland Green Lane is good for fish to 4lb. Casters work as both hookbait and loosefeed, and catapulting a dozen in every few minutes will bring a good response.
Tel: 01942 604125
FEEDER FISHING IS A GREAT TACTIC FOR BREAM. HERE IS OUR GUIDE TO THE BEST FEEDER RODS.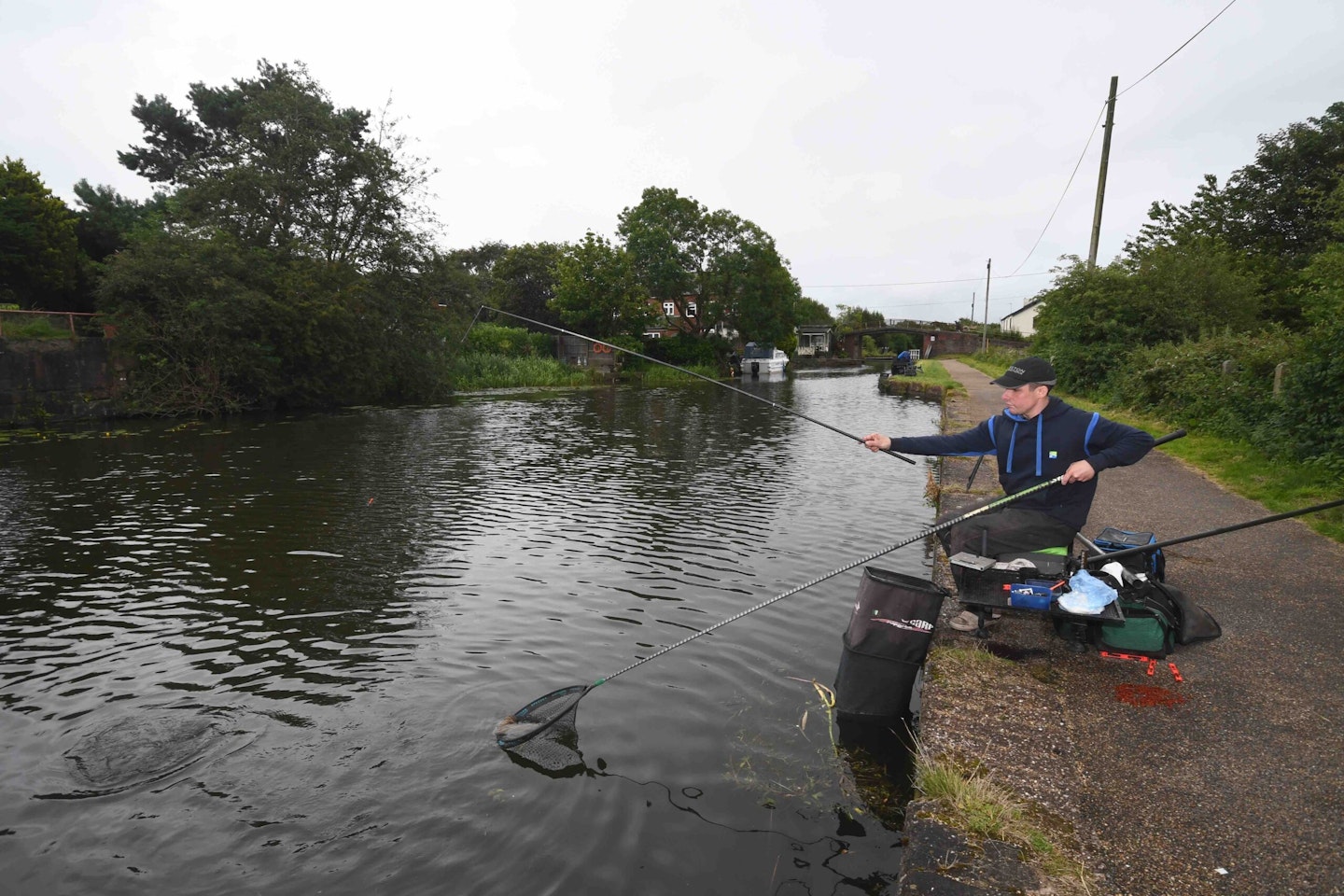 River Ant, Ludlum Bridge, Norfolk
This Broadland gem often gets overlooked. Reasonably deep off the rod-tip, you only need to fish a few metres out with a short pole to find the fish. Feed hard balls of groundbait laced generously with dead pinkies.
Tel: 01692 630990
River Bure, Acle, Norfolk
Cage feeder with biscuit groundbait mixes and maggot tactics will produce lots of skimmers up to 1lb. Cast every few minutes early-on to build up the bait before taking your foot off the gas to minimise disturbance once the fish arrive.
Tel: 01603 619381
Great Ouse, Bedford, Beds
There is a decent depth and reasonably slow flow in the centres of Bedford and St. Neots, which the bream call home. Both long pole and cage feeder tactics will score well, with dead maggot or worm hookbaits, fished over a decent helping of groundbait.
Tel: 0344 3876823
River Arun, Pulborough, West Sussex
Pulborough AS controls a number of stretches of this fast-flowing river that have the potential to throw up big bream hauls. Try to find slacks and slower water, working with a cage feeder baited with worm or a bunch of dead maggots for fish from 3lb-6lb.
Tel: 07551 820873
River Steeping, Wainfleet St Mary's, Lincs
Narrow and quite reedy, there's a good head of fish here from 2lb-6lb. The wooden platforms are regularly fished and the slabs often sit in front of these. Try corn over groundbait on the pole.
Tel: 01754 764474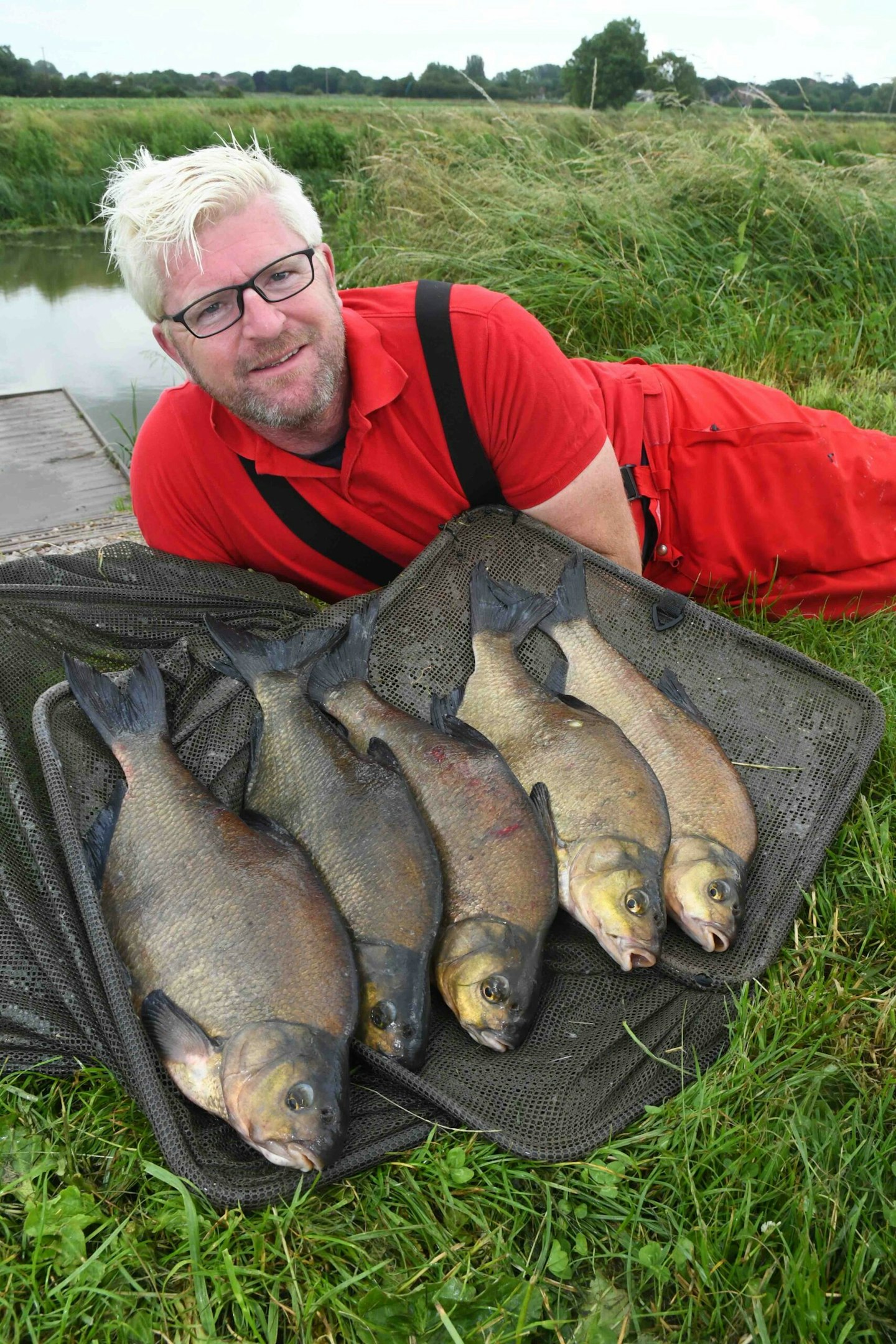 This page is a free example of the amazing content Angling Times Members get every single week. Becoming an Angling Times Member gives you access to award-winning magazine content, member rewards, our back issue archives, bonus content and more! Join our fishing community and find out more today!