Of all the substrates we are likely to encounter in lakes around the country, silt seems to be the least understood and is the one that causes the most confusion in terms of presentation.
Silt builds up in any venue due to a number of factors. Run-off from rainwater in streams and ditches eventually finds its way into the lake and it carries vast numbers of small particulates. Add to this the decaying organic matter within the lake such as weed, leaves, aquatic plants, insects and fish waste, and you soon have a 'lively layer' of what we know as silt.
PRACTICE THESE CARP FISHING TIPS AT SOME **GREAT WATERS NEAR YOU.__**
As silt builds up over time its density increases with part decomposed matter and debris. This is often collected in the natural pockets of the lake such as deeper bowl areas and the gullies in between gravel bars.
Its composition and the bacterial actions imposed upon it as it breaks down can cause an environment detrimental to carp feeding. Low oxygen levels and elevated carbon dioxide plus an acidic background caused by this breakdown are the last areas on any lake we want to present baits.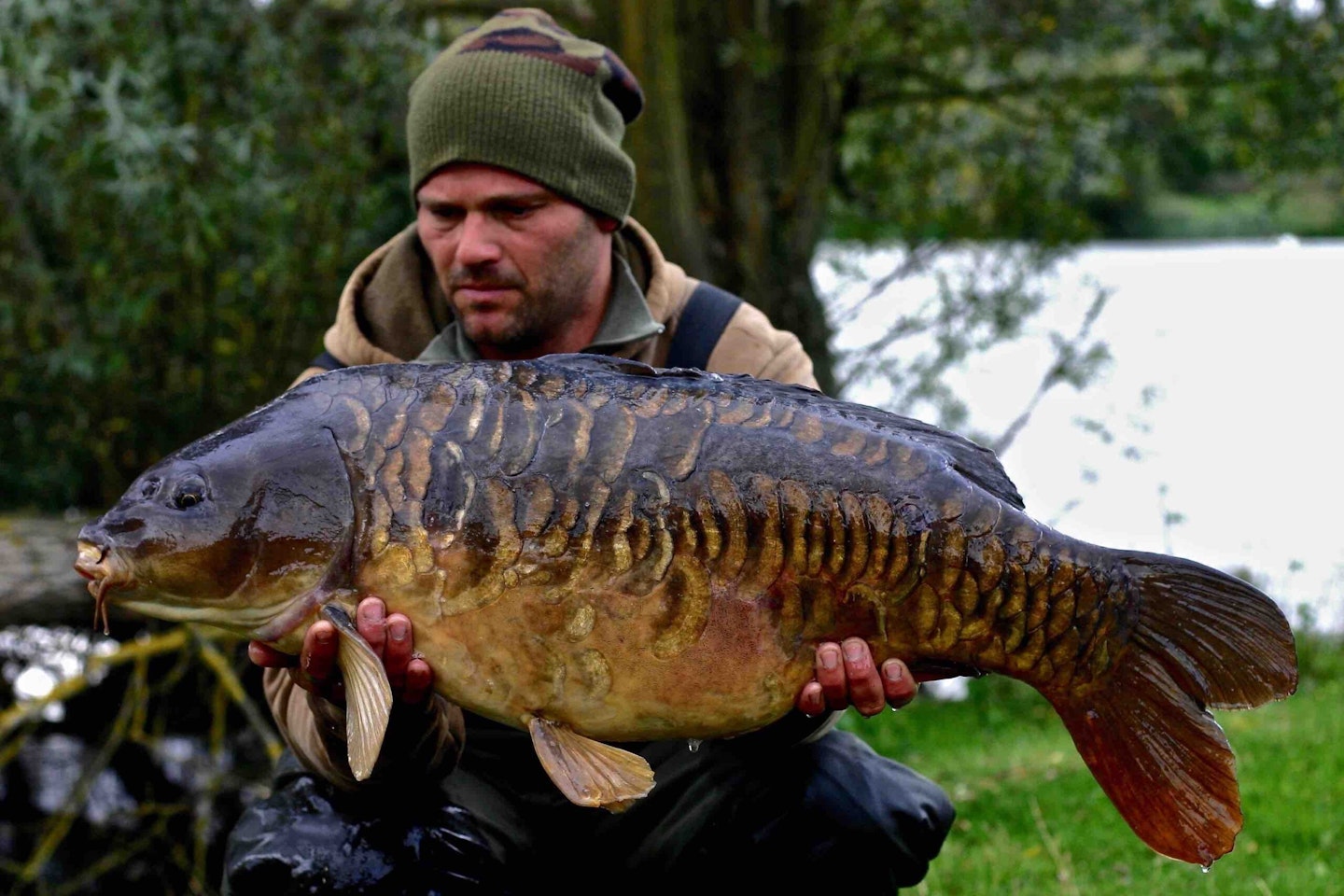 Choose the right type
This is hard to explain without the benefit of experience on any one particular lake. There are, however, a few rules of thumb we can follow.
We now know that the newest areas of organic breakdown can be unappealing to carp. So, on locating a silt spot with a marker rod, we then need to assess our findings. If you are pulling the lead through silt that has a lot of debris still breaking down, the rod tip will feel heavy and 'sticky'. You will most likely bring back leaf litter and dead weed caught around the lead. Give it a sniff and it will have a bit of a putrid aroma. Generally, this is best left alone!
Areas of 'good' silt that have gone through this breakdown process should feel smooth and glass-like when you pull the marker lead across them but, without a boat, depth of silt is very hard to gauge. On touchdown, these glassy areas should give a nice firm thump through to the rod tip and, hopefully, with careful exploration, you may find pockets of natural food such as silt-dwelling bloodworm, which carp and other species love.
This will tell you that the silt is not only capable of holding natural life but will almost certainly be visited by carp at some point. The signs to watch for are fish showing over the area or, even better, bubbling on the surface and coloured water in that zone. This shows that carp are actively rooting around and disturbing the sediment!
YOU NEED A GOOD ROD AND REEL TO PROPERLY SEARCH YOUR SWIM. HERE IS OUR GUIDE TO THE BEST CARP FISHING RODS.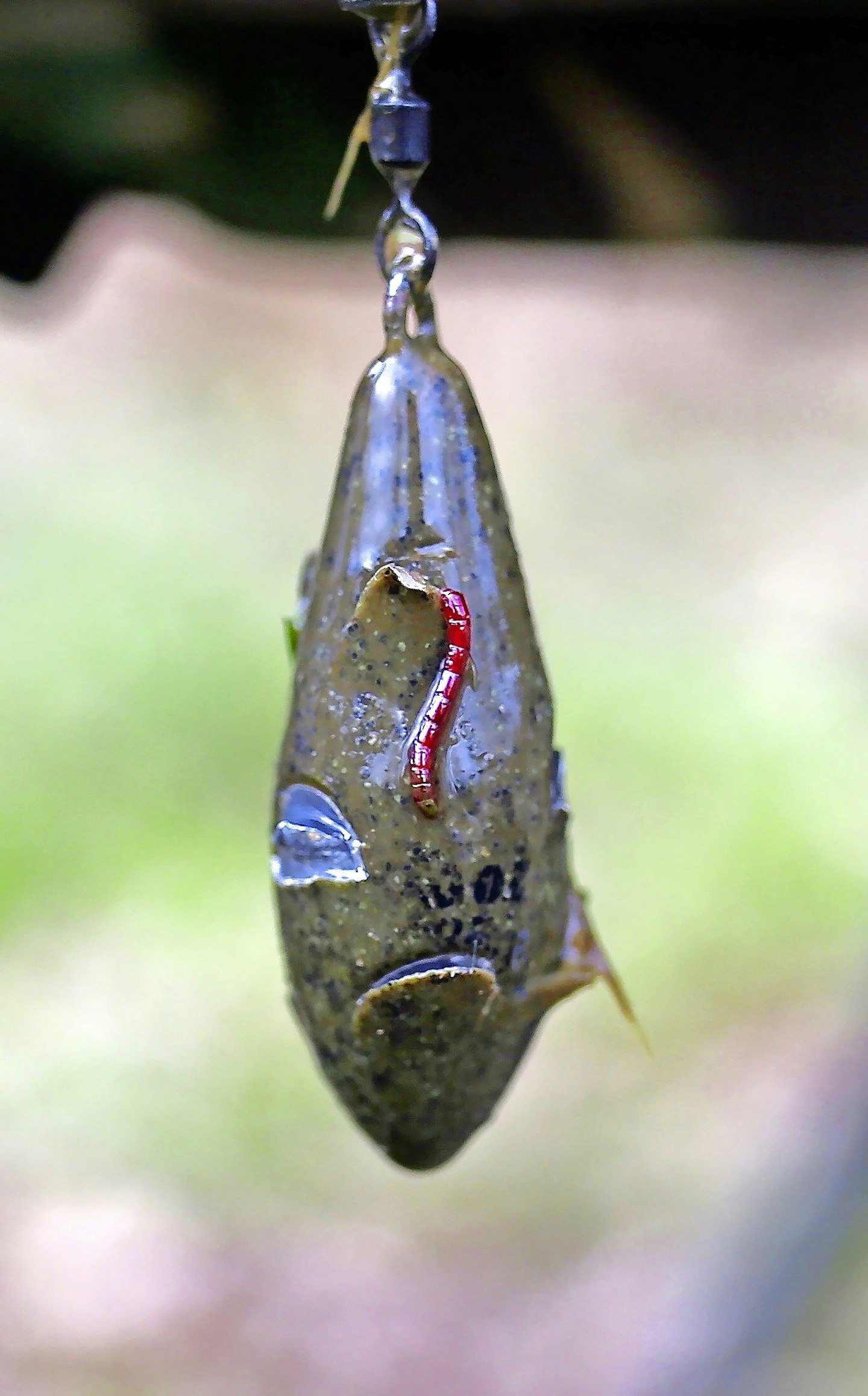 Presentation issues
Many anglers have concerns about casting into silty zones due to their belief that the hookbait will be buried or the rig will sit awkwardly. Both are valid concerns but can be overcome in a couple of ways.
First, carp will find natural food in these zones by feeding in the usual way with their heads buried in the silt, sifting and filtering using an acute sensory ability. We need to present the baits where they are feeding or have been encouraged to feed, so in the silt is where it's at!
To overcome presentation problems, a helicopter-style rig is my preferred set-up. I use a soft or semi-stiff hooklink, depending on how clean and firm the 'drops' are and how far I have to cast. A nice balanced bait, preferably a wafter or snowman, is ideal as it will settle gently into the substrate courtesy of the logistics of the helicopter rig.
A solid PVA bag works in silty zones but I would avoid using inline lead set-ups outside of a bag due to the nosediving nature of the lead plugging the hooklink and ruining the presentation. Firmer areas will work well with a lead clip and a long, soft-coated braid link.
GET THE BEST LINES FOR YOUR CARP FISHING IN THIS IN-DEPTH LINES BUYER'S GUIDE.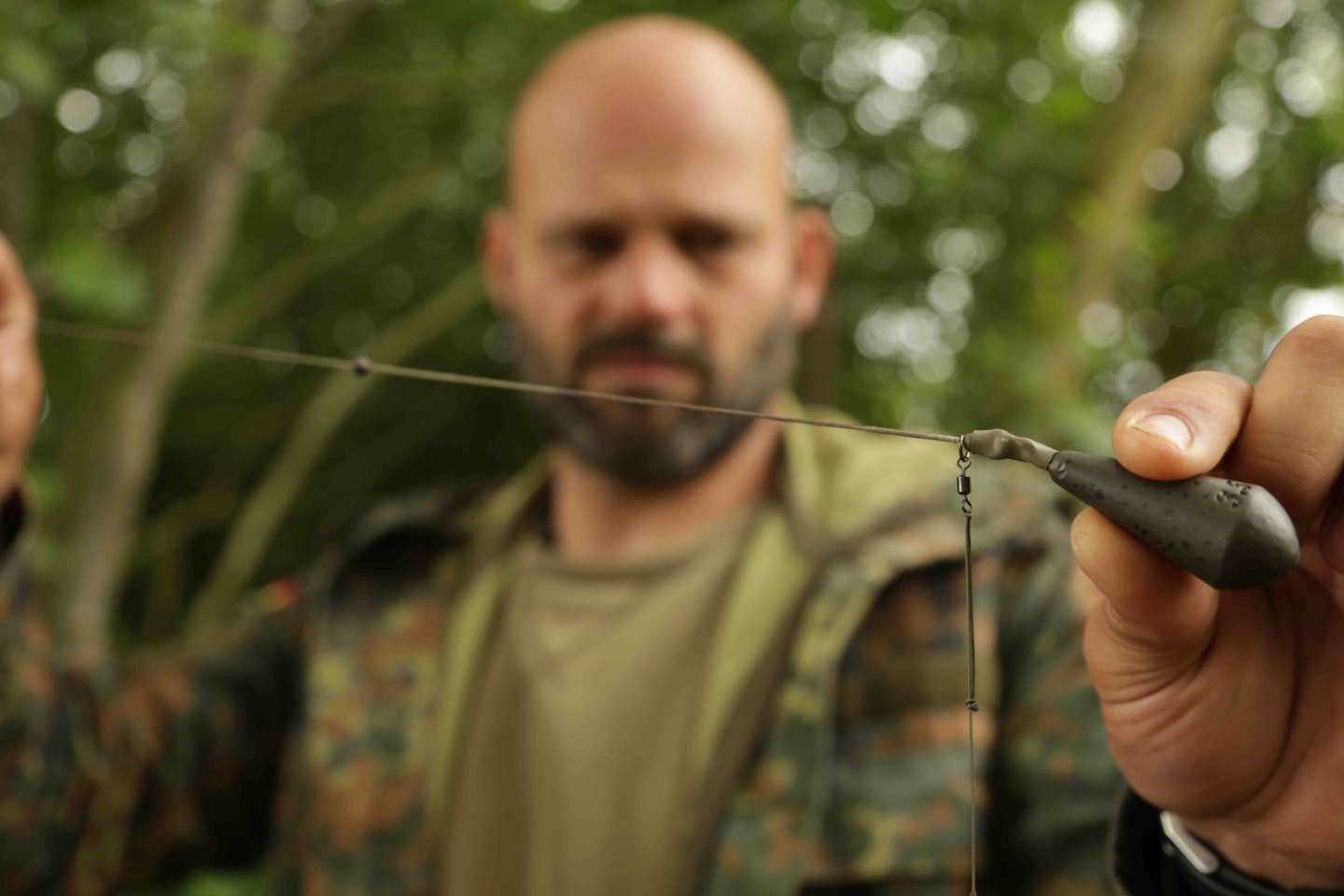 Best time of year
There are no hard and fast rules regarding the best time of year to target the silty zones in a lake, and I have caught in every season from these areas.
However, autumn seems to be a real prime time, before the weed collapses and the new process of organic breakdown begins. More importantly, the silt is rich with natural life at this time of year. Well, it is 'harvest time', after all!
THE CARP LOVE BOILIES IN THE AUTUMN MONTHS. HERE'S THE BEST BOILIES FOR CARP FISHING.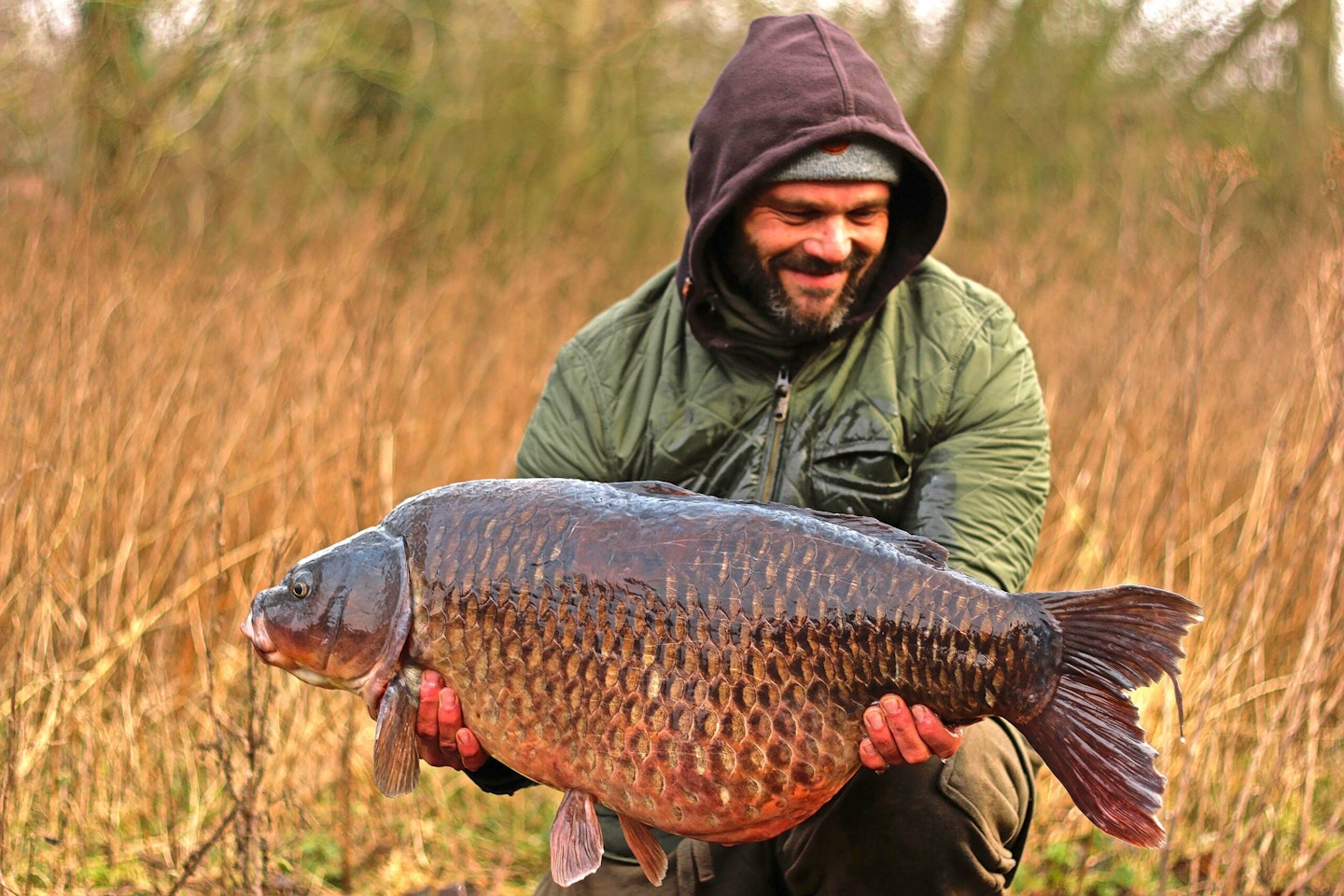 Boost your baits
Many worry that silt will mask the smell of their bait and hamper its ability to attract fish. If I know I am targeting these areas regularly, I pre-soak my boilies in a mixture of lake water and a liquid food such as krill or tuna. This saturation expands the bait so once fired into the silt it simply cannot absorb any more liquid and is unable to become 'tainted'.
LIQUIDS CAN BE GREAT FOR ATTRACTING CARP. HERE'S SOME OF THE BEST LIQUIDS TO TRY NOW.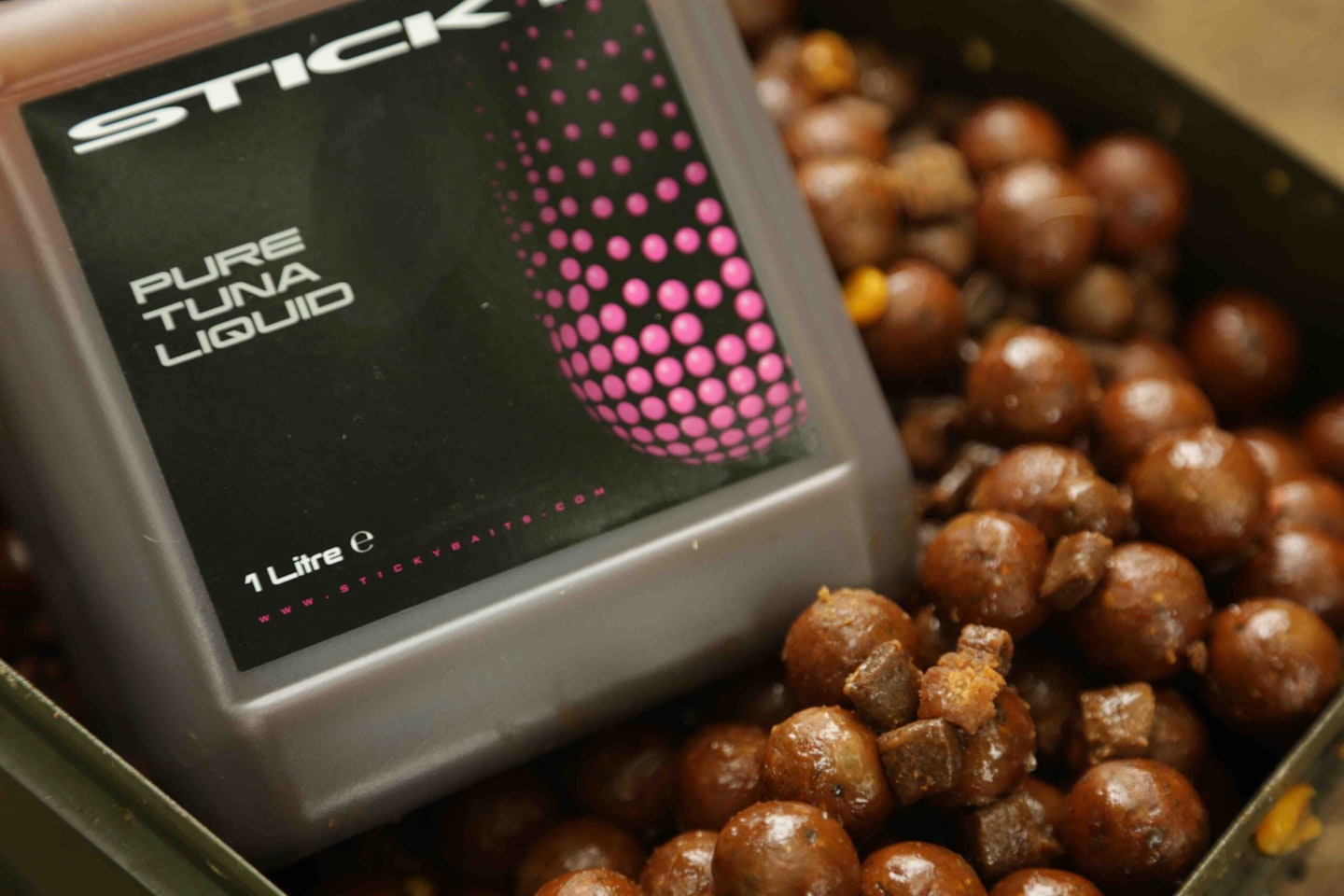 This page is a free example of the amazing content Angling Times Members get every single week. Becoming an Angling Times Member gives you access to award-winning magazine content, member rewards, our back issue archives, bonus content and more! Join our fishing community and find out more today!