Pike fishing season couldn't have got off to a much better start for Matt Buttery when he landed this enormous 30lb 14oz fish on his first session of the season at ChewValley Lake.
Targeting a popular area on the iconic pike fishing venue with his boat partner Dom, the pair quickly found some baitfish, so dropped anchor and cast out their mackerel hookbaits.
"All that followed were a few dropped runs and a big rainbow trout, so we moved to one of the bays, where we noticed a number of baitfish being chased about 80 yards from the bank," he told us.
FANCY CATCHING A BIG PIKE YOURSELF? HERE ARE SOME OF THE BEST PREDATOR FISHING VENUES.
"Here, there was a drop-off into around 11ft of water. We anchored up and got the rods out, and within 10 minutes one of my floats disappeared.
"I wound down and struck into what I knew was a good fish. It gave me a battering! Multiple times, it tried to go around the anchor rope, but thankfully Dom managed to get that out of the way.
"When the fish finally went into the net, neither of us could believe what we were looking at. Pike season made on the first session!"
LURE FISHING IS A GREAT TACTIC FOR PIKE. HERE IS OUR GUIDE TO THE BEST PIKE LURES.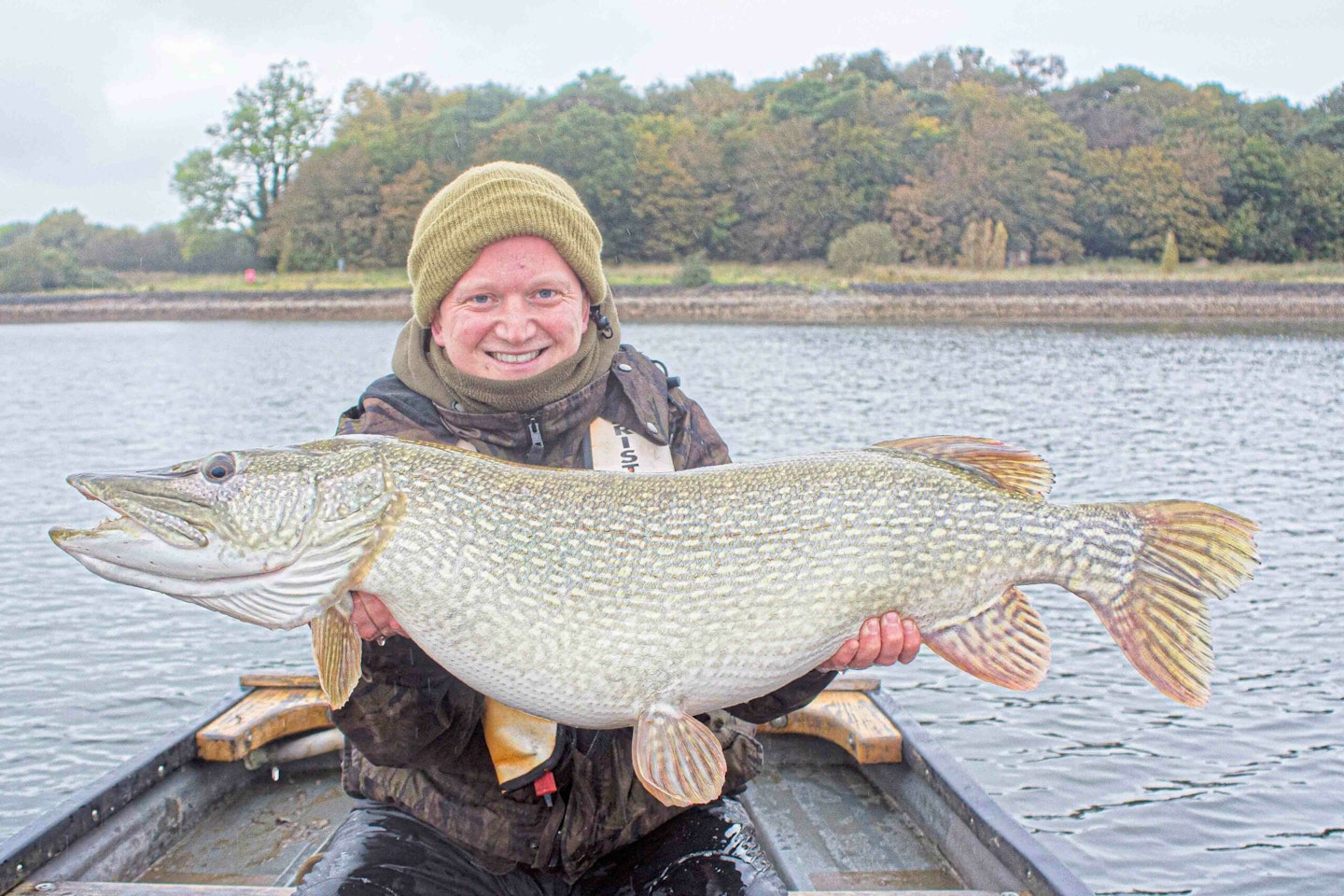 This page is a free example of the amazing content Angling Times Members get every single week. Becoming an Angling Times Member gives you access to award-winning magazine content, member rewards, our back issue archives, bonus content and more! Join our fishing community and find out more today!