Festival season at White Acres is slowly winding down and for the 96 anglers assembled for the Drennan-backed four-day silverfish clash – and although silvers were the target, with F1s and carrasio counting, it was these bigger fish that made the running for overall winner Adam Wakelin.
The England Feeder ace showed that he's no slouch on the pole either, winning his section on each day to finish in a tie on 32 points with Andy Power. Total weight came into play, the Daiwa man having 254-15-0 against the 195-12-0 of Andy to win the £1,500 main prize, third being filled by Josh Newman with 30 points.
GET THE BEST FISHING POLE AT A BARGAIN PRICE WITH OUR GUIDE TO BLACK FRIDAY POLE DEALS.
Adam's week started in fine style with a hefty 88-12-0 made up of 40 F1s on maggots from peg 22 on the Python Lake, another good dose of weight going into the scoreboard on day two with 74-0-0 of F1s and carassios on maggot and caster from Twin Oaks Lake peg 17.
Things slowed a little for the final two days, but Adam kept the pressure up, bagging 46-8-0 of F1s on maggot from Pollawyn Lake peg 26 for his third section maximum, rounding it all off with another eight points from peg 20 on the Jenny's Lake on Sunday with 45-12-0 of F1s and a few skimmers.
Overall result: 1 A Wakelin, Daiwa, 32pts (254-15-0); 2 A Power, Preston Innovations, 32 (195-12-0); 3 J Newman, Drennan, 30; 4 A Bennett, Guru/Blakes Bait, 29 (314-2-0); 5 R Ansing, Drennan, 29 (263-4-0); 6 B Gibbons, Drennan, 28.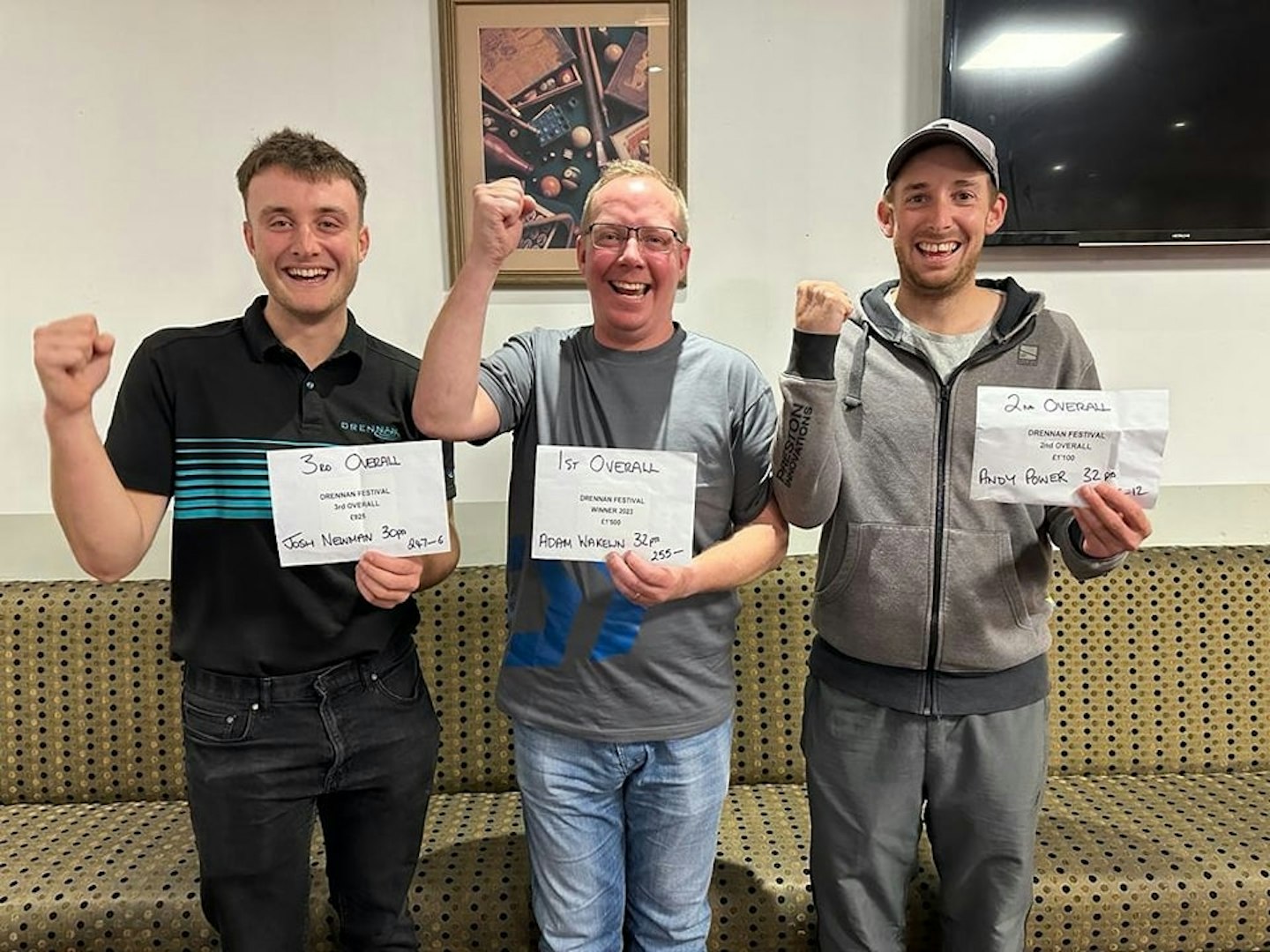 This page is a free example of the amazing content Angling Times Members get every single week. Becoming an Angling Times Member gives you access to award-winning magazine content, member rewards, our back issue archives, bonus content and more! Join our fishing community and find out more today!