There's something eerily exciting about fishing during the hours of darkness. If you've never done it before, it's crucial that your first trip is somewhere comfortable, so you can get to grips with the quirks of fishing at night before heading to more challenging venues. It's hard to describe the feeling of sitting by a tranquil pool, bathed in moonlight, waiting for the bite alarm to roar.
Ideally, you should head out with an experienced angler who can show you the ropes. Here are 20 great venues to spend your first night on the bank. Be sure to contact them prior to arrival to check availability.
CHECK OUT THESE EXPERT TIPS ON HOW TO GET THE MOST FROM LONG CARP FISHING SESSIONS.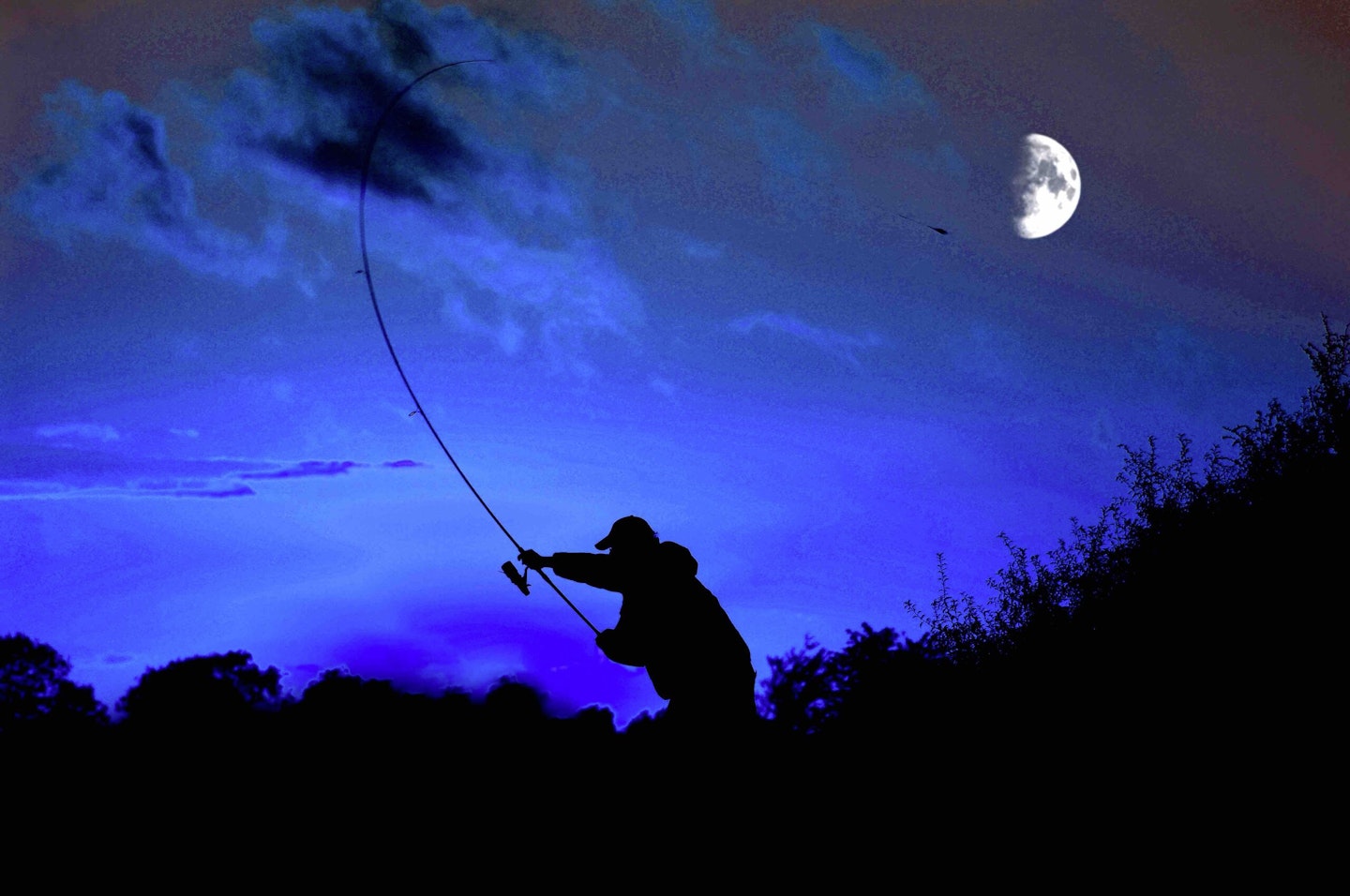 Lakeside Retreats, Grantham, Lincolnshire
Newly opened to day-ticket anglers, Lakeside Retreats is a superb venue to get your first taste of night fishing. Quality carp and catfish reside, and simple boilie tactics work. Loosefeed with a catty, fishing a matching hookbait.
Contact: 07786 228212
Raker Lakes, York, Yorkshire
On the 6.5-acre Kingfisher Lake you'll find plenty of twenties, and even fish over 30lb. There are plenty of features to target here, with no shortage of gullies and bars. Spend some time locating the fish before setting up.
Contact: 01904 448793
Bradshaw Hall Fisheries, Bolton, Lancashire
Lake 2 is stocked with lots of carp to nearly 30lb, and night fishing is allowed for up to 10 anglers at a time. Time it right and you can expect multiple takes. Keep it simple, fish accurately, and the bites will come in no time at all.
Contact: 01204 307197
Makins Fishery, Wolvey, Warwickshire
Lake One is home to the biggest fish on the complex. While there is a good chance of a 20lb-plus fish, there are plenty of lower doubles to keep you busy while you wait for a potential personal best to turn up. The islands are worth targeting, but putting down a bed of particles in open water is equally effective.
Contact: 07923 222511
YOU WILL NEED A GOOD SHELTER TO GO NIGHT FISHING. HERE ARE THE BEST BIVVIES.
Commowood Fishery, Wrexham, North Wales
Llewelyn and Weston are both home to a good head of carp. Llewelyn is the harder water, containing larger fish, so our choice would be the popular Weston Pool for your first night. There's a chance of a twenty here, with spacious swims ensuring a comfortable night's fishing.
Contact: 07872 900282
Float Fish Farm, Peterborough, Cambridgeshire
Offering a range of options for overnight fishing, Float Fish Farm is a great choice. You'll find carp and catfish here, as well as a well-stocked on-site tackle shop, where you can stock up with bait before, and during, your session.
Contact: 07365 904040
Ladywood Lakes, Mirfield, West Yorkshire
The Small Lake is a 2.5-acre water stocked with over 700 carp, so it definitely fits the 'runs water' category. Waters like this are ideal for your first overnighter, as you stand a great chance of having a few bites. Once you're comfortable there, you can move on to the Big Lake, which contains a handful of 40-pounders.
Contact: 07792731170
Broom Family Lake, Bedford, Bedfordshire
The Guru underwater series was filmed at this tranquil lake, and it is home to carp to 20lb. Access is via a locked gate. An otter fence surrounds the lake, and the best swims are often the ones with the breeze running in. Small PVA bags alongside wafters work well.
Contact: 01268 285987
A DECENT HEADTORCH IS VITAL FOR NIGHT FISHING. HERE IS OUR BEST HEADTORCH GUIDE.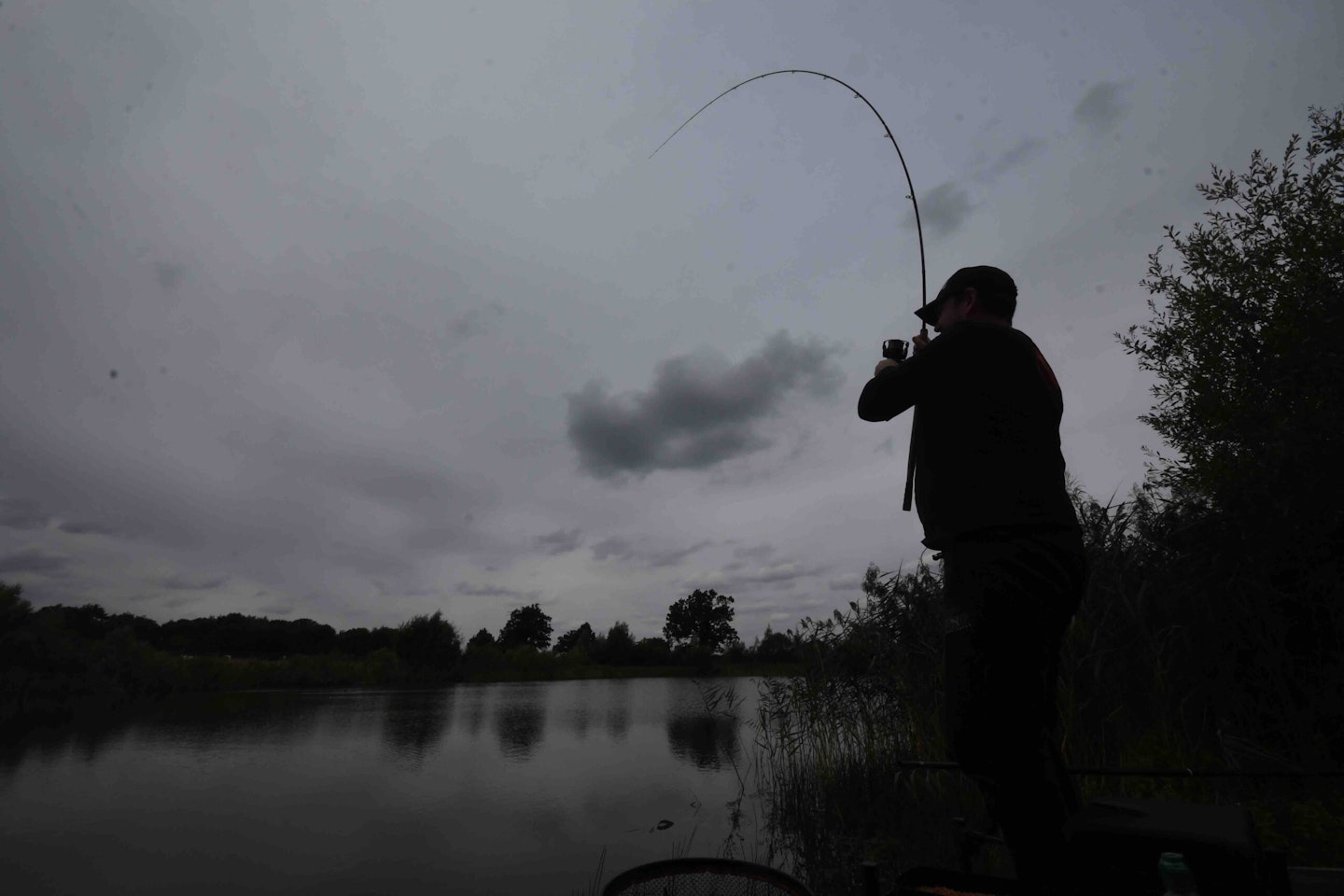 Ivy House Lakes
Willow Lake has been in fine form in recent weeks, with plenty of carp to 20lb coming to the net. Bait up a spot just off the island with crushed boilies and pellets and create a snowman rig with a bright pop-up and an equally eyecatching bottom bait boilie.
Contact: 07725 732624
Hampton Springs Fishery, Malpas, Cheshire
This mature and lush fishery has no shortage of pools on offer, many of which can be fished on an overnight ticket. Alice Springs is a popular choice – it's home to lots of carp and plenty of features to target. Long Island is another good bet for an overnighter.
Contact: 01948 838 650
Taswood Lakes, Norwich, Norfolk
Spring, Grove, and Heron Lakes are all well worth trying for their healthy stocks of hungry English carp. There are superb swims across this scenic venue, and no shortage of features to target. The margins can be well worth trying.
Contact: 01508 470919
Wold Farm Fisheries, Paddington, Northants
The two-acre Wold Lake is part of a complex that is fenced off from the public, giving you peace of mind that you'll be safe and sound in your bivvy. Boilies and big pellets fished close to the islands or in the margins can produce carp to over 25lb, as well as catfish nudging the 50lb mark.
Contact: 07974 000230
Broadlands Lakes, Southampton, Hampshire
It's important to lead around once you've selected your swim on the Main Lake. There are plenty of underwater bars, gulleys and humps dotted around. Find a distinctive feature and there is every chance that you won't be far from a 20lb-plus carp or two. Tickets, which even include morning and evening meals, are available to save the need for food prep at home!
Contact: 07360 201900
A NIGHT ON THE BANK WILL BE FAR MORE COMFORTABLE WITH ONE OF THE BEST BEDCHAIRS.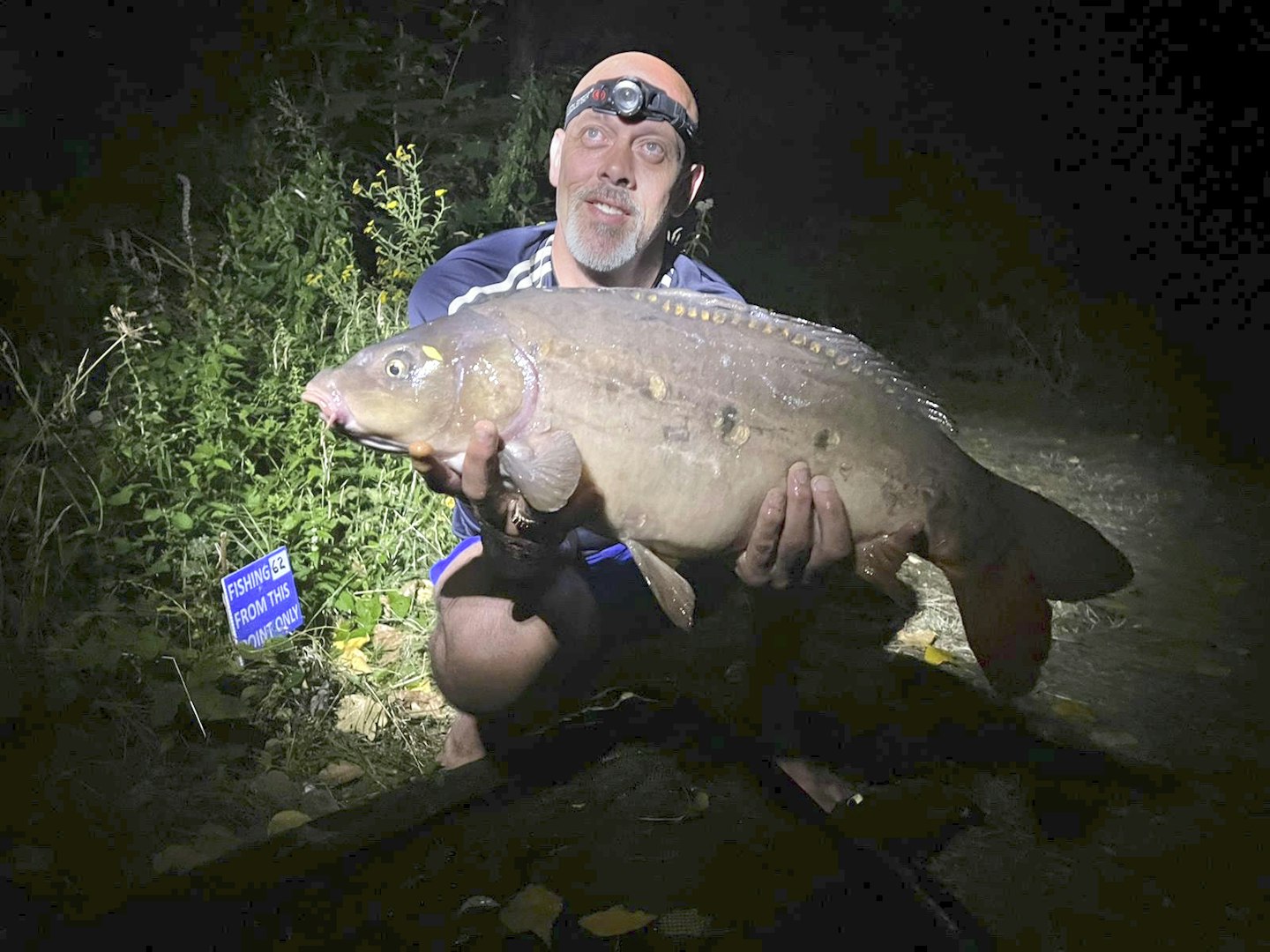 Monk Lakes, Marden, Kent
There'll be no shortage of runs if you head to Mallard or Puma Lakes, with a good head of carp in the 15lb-20lb bracket present. Cover all the water in front of you, dropping rigs in the margins, in open water or close to any other nearby features. Bright boilies work a treat as hookbaits.
Contact: 01622 833332
White Springs Fishery, Swansea, South Wales
The Big Pit is awash with islands and marginal features. Take a little time to walk the lake once you've
paid, looking for signs of moving fish before selecting a swim. There are some huge fish to be caught, and big bream and tench live alongside carp to 28lb.
Contact: 01792 885699
Milton Pools, Oxford, Oxfordshire
You won't even need to have a bivvy to have a crack on the Specimen Pool, with insulated pods dotted around the lake to keep you warm as you sleep. Carp to 40lb and catfish over the 60lb mark are on the cards. Strongly scented boilies work well when the water is coloured.
Contact: 01844 278150
Clayfield Fishery, Clacton-On-Sea Essex
The Predator Lake offers something different from your normal specimen lake, with catfish to over 40lb a real possibility. There are also plenty of pike to 20lb, although they are best left to their own devices until it gets a little cooler. For now, large pellets that have been glugged will take some beating.
Contact: 07866 904116
Albans Lakes, St Albans, Herts
The 22-acre Willows Lake is a true runs water, with 7,000 carp from 3lb-30lb (averaging 13lb) stocked.
The swims close to the island are popular, but there are also gravel bars and silty spots for you to seek out when faced with open water. Try a 15mm pop-up hookbaitto make it stand out amid any underwater debris.
Contact: 07544 933149
Drayton Reservoir, Daventry, Northamptonshire
Once known as a prolific match water, Drayton is now a favourite with carpers, who enjoy catching its head of hard-fighting fish that run to over 30lb. There are four areas to fish from, three of which offer night fishing. Text the number below to book.
Contact: 07889 532563
NEED HELP TRANSPORTING YOUR NIGHT FISHING KIT? YOU NEED THE BEST BARROW OR TROLLEY.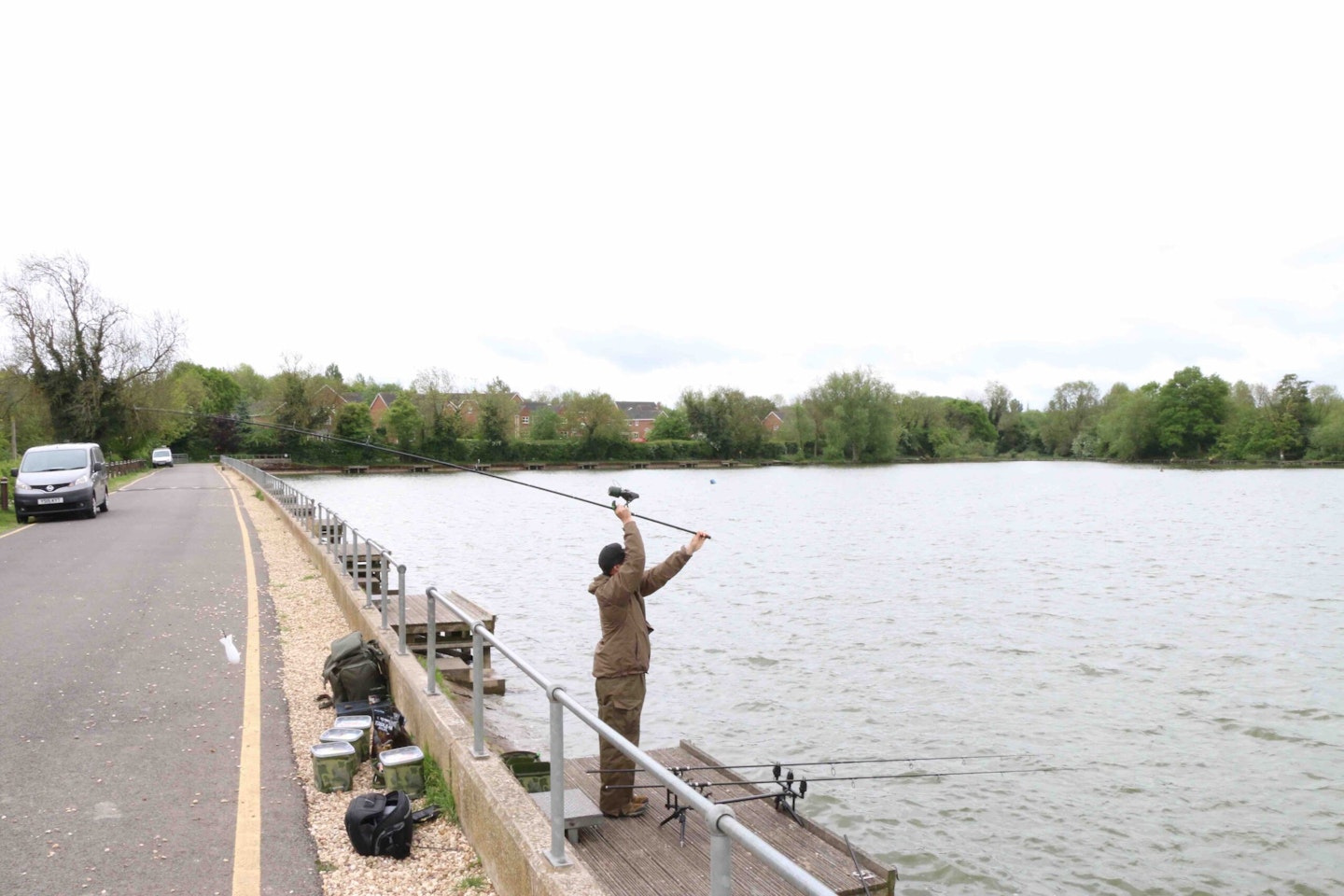 This page is a free example of the amazing content Angling Times Members get every single week. Becoming an Angling Times Member gives you access to award-winning magazine content, member rewards, our back issue archives, bonus content and more! Join our fishing community and find out more today!