AS SPRING sets in fully, carp begin to move around the lake more – and this is when I start to slowly introduce particles to my chosen water.
My top choices when it comes to particle baits are Dynamite crushed tigers, mixed with a healthy amount of hemp and, of course, a few tins of the old golden grains – sweetcorn.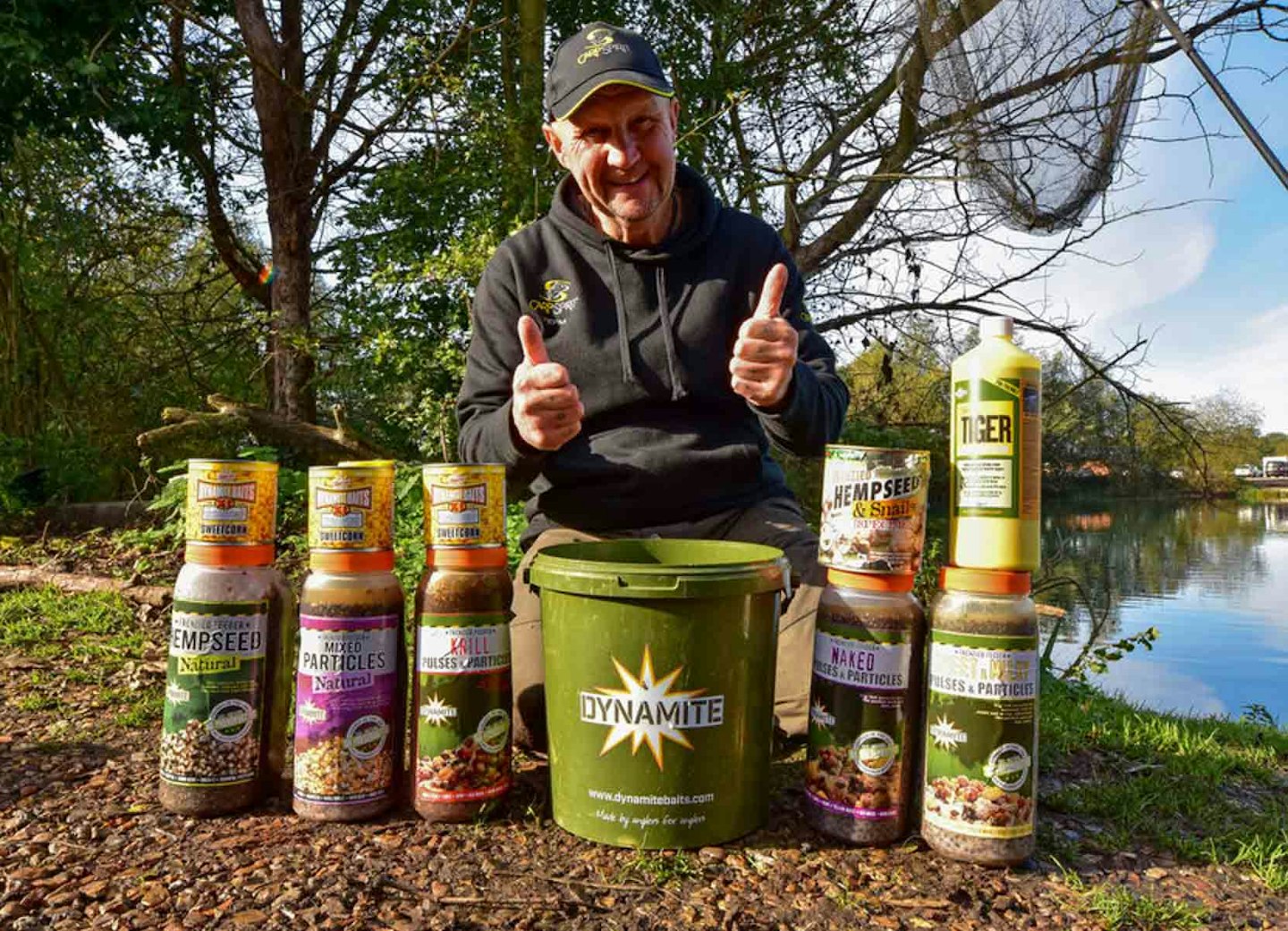 GIVE THEM A TASTE FOR IT
Waters with a prolific stock are perfect for particle fishing because big hits can be made from groups of fish settled on a tightly baited area.
When I have a target venue, I'll be popping over as regularly as my work schedule permits. This isn't just to see how it's fishing and what the fish are doing, but also to sneak round all the carpy-looking areas and sprinkle in a few handfuls of my chosen mix.
This small amount in marginal areas is just enough to spike the carp's attention, without giving the game away to other anglers.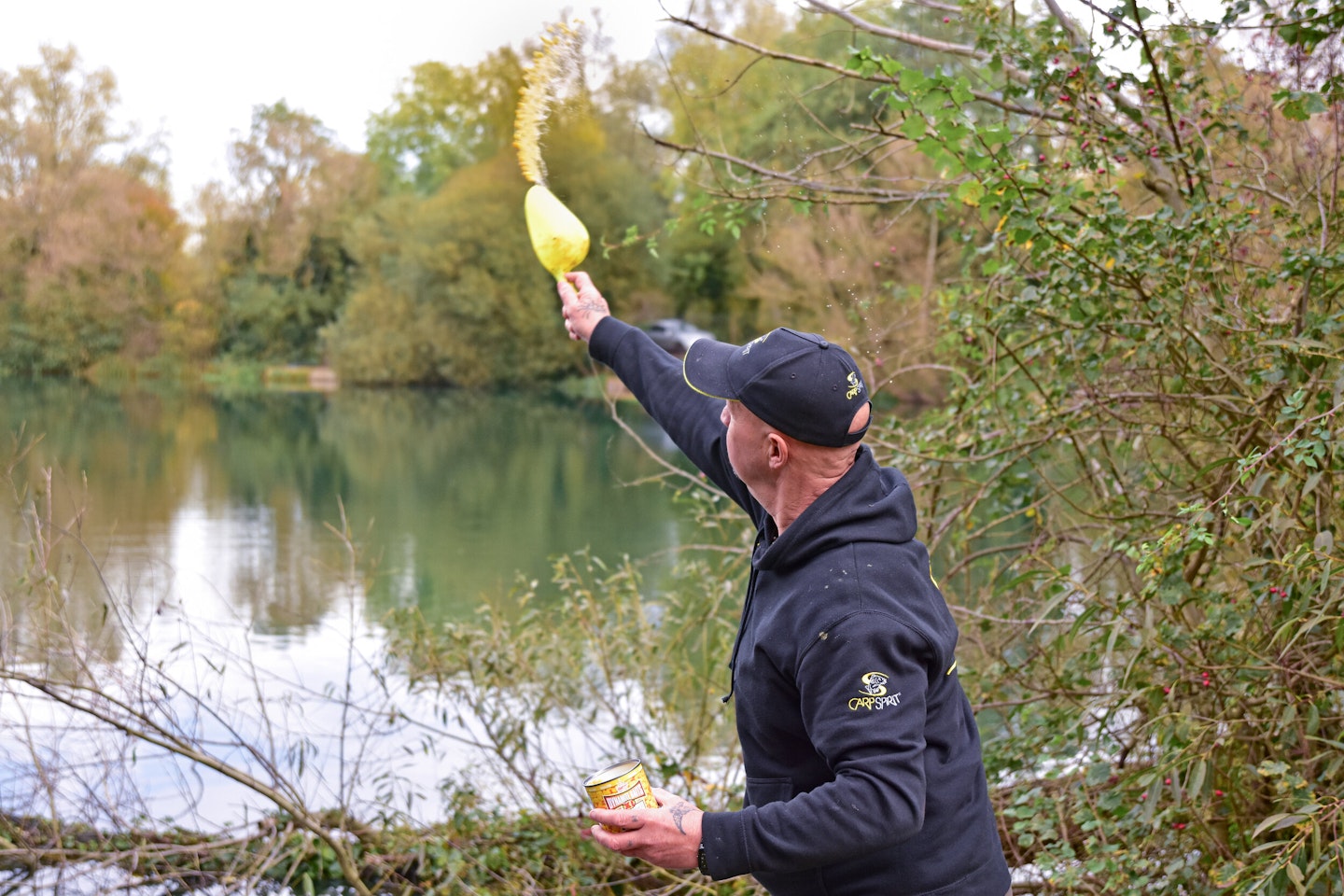 UPPING THE FEED
When it comes to fishing and baiting out in the lake, as long as I can get on the carp, my mindset is different.
The venues I fish can be quite busy, so I'll happily feed at least 5kg-10kg for my 48-hour trips. This sounds a lot, but there will be birdlife and other species feeding as well as carp.
When a group of 20lb-30lb fish arrives, that amount of bait disappears. As the water warms, carp will start looking more for food, so don't be afraid to give them some.
The beauty of the pre-prepared particles in jars or tins is you can store a few spare in your vehicle without the bait going off.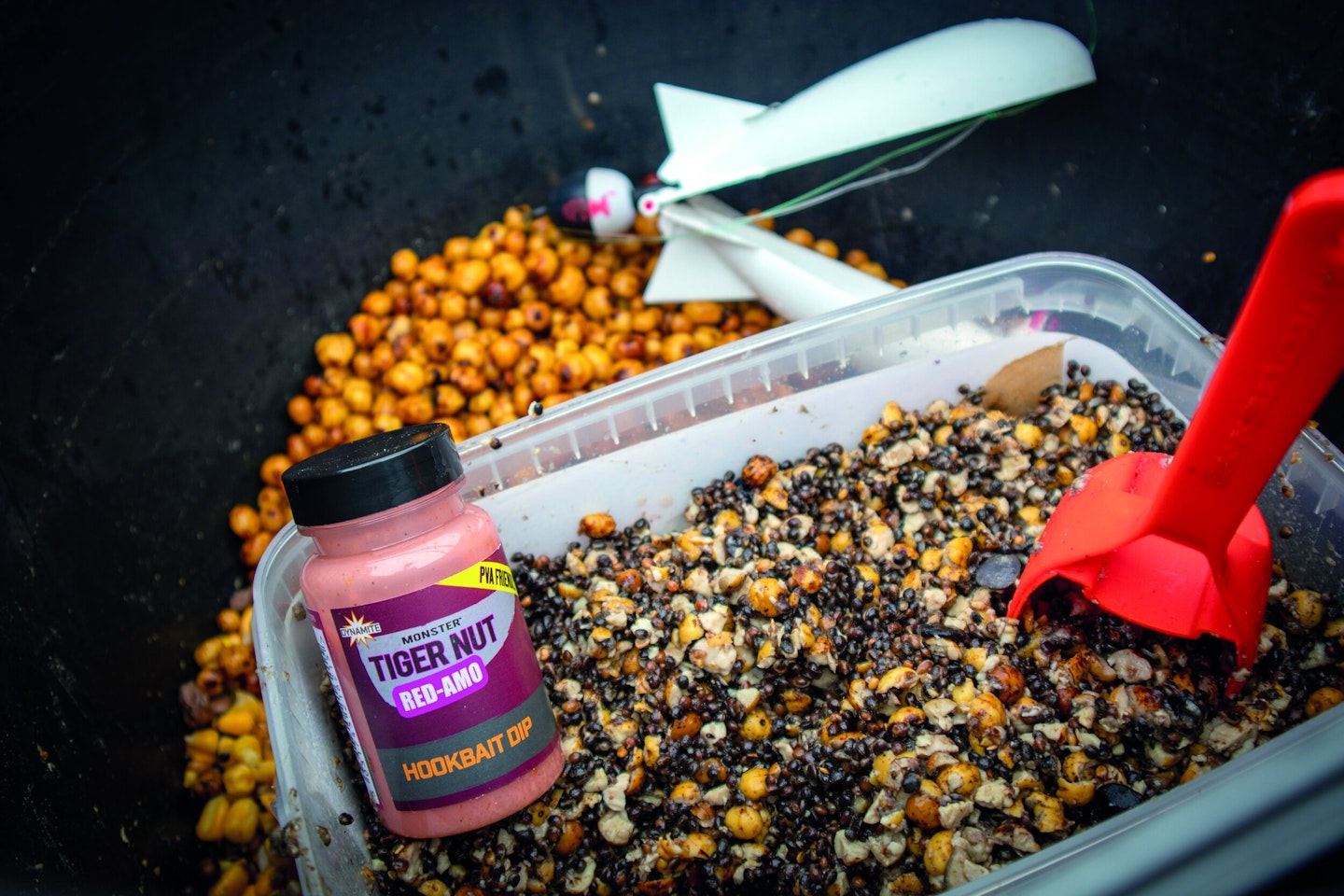 FISHING OVER PARTICLES
On pressured day-ticket lakes, lots of anglers try to 'out bait' each other, spodding masses of particles. The carp get used to seeing and feeding on this free feast, as they know as long as they avoid the little bright balls in among the loosefeed, they're safe.
Boilies, pellets and pop-ups catch loads of carp, but adopting a 'match the hatch' particle approach on tough days can really bring results.
When feeding particles, try hair-rigging a particle hookbait over the top. The carp find it almost impossible to pick out my hookbait from the dozens of other kernels of maize on the bottom, so they get hooked without even knowing they're being fished for.
The price of a pure particle spod mix is about the same as a couple of bags of 6mm pellets and a tub or two of pop-ups. Easy, cheap and highly effective!
When you're using this mix and playing yet another carp, all the other anglers can do is look on, wishing it was 'parti time' in their swim too!