Fishing a feeder, whether that be a method/hybrid style feeder or a more traditional feeder, at longer ranges has become something of a staple now and the rods required to do so have improved too. Daiwa's distance-busting new N'ZON Super Slim three-piece 12ft Medium Feeder is the perfect tool for the job. Its 120g casting capacity is such that you'd imagine it would melt the plastic from a Method feeder.
When testing the rod I fished to two lines to see what it could handle, one at around 25m using braided line, a cage feeder and dead reds for skimmers and maybe the odd carp. The other was for a 42g Hybrid feeder and wafter set-up, blasted out around 80m to the centre of the lake.
With the high weight loading of the N'ZON Super Slim 12ft, it will fling a feeder 100 yards or more with relative ease. Don't go running away with the idea that this is just another Method feeder rod, as its versatility extends way beyond teaming it with a micro pellet-laden Hybrid. Thanks to its classy three-sectioned carbon blank its carrier section, despite its immense casting clout, has enough 'give' in it to enable the rod to be used for big rivers.
In other words, it's bang-on for barbel. With a top section that won't fold over at the first sign of a bit of flow, and with enough prowess to put the heaviest feeders across most UK rivers.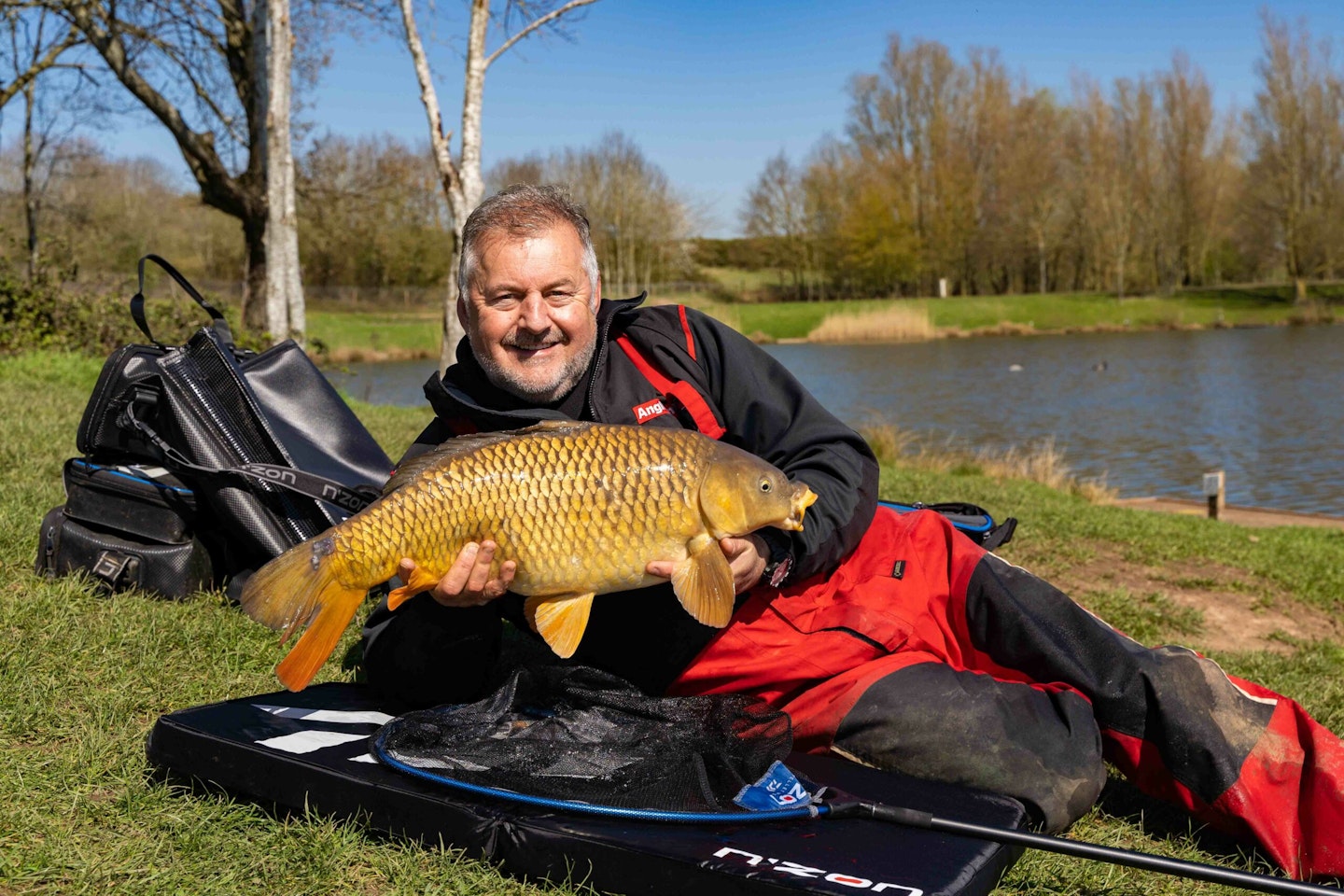 THE VERDICT
If you need a rod to put a method/hybrid feeder out at distances of over 75m with ease and accuracy then the Daiwa N'ZON 12ft Super Slim Medium Rod is definitely worth a second look. No matter how hard you load it, the rod always feels comfortable handling the pressure and seems as though it still has more in reserve if you really needed it. What is noticeable is that the rod isn't overly stiff as some casting rods can be, with Daiwa seemingly finding the perfect balance between power and playing action. The rods have a lovely action to play fish on, ensuring that even the hardest fighting fish, hooked at the the outer most ranges can still be quickly subdued without worry of pulling the hook or being broken off.
The rods power also makes them versatile. These rods would be as at home casting a big lump of meat out or a large feeder for barbel and chub as they are propelling a method feeder to the horizon.
FIND OUT MORE ABOUT THIS PRODUCT AND OTHERS FROM DAIWA HERE.
TECH SPEC
- HMC+® High Modulus Plus carbon fibre
- Cork EVA handle with Armlock
- SeaGuide D Ring guides
- Supplied with two carbon quiver tips
- Hook Keeper
Pros
Can handle heavyweight feeders.
Lots of casting potential.
Cons
Slightly overgunned for smaller fish.
Our pick of alternatives
Description
Casts impressive distances and suitable for carp and silvers on natural and commercial fisheries.
Pros
Lots of power.
Suited for long casts.
Cons
Is a bit stiffer than other rods.
Description
A pleasing through type of action for playing fish and avoiding hook-pulls.
Pros
Great for skimmers and carp.
Ideal all round feeder rod.
Cons
Will struggle to cast really long distances.
Description
This stepped-up beauty has the power to cope with bigger fish and longer casts.
Pros
Sensational build quality.
Very well balanced, will cast miles.
Author Mark Sawyer holds the position of Tackle Editor at Angling Times, boasting more than thirty years of experience working within different fields of the angling industry.