One of the biggest bags of river perch ever reported has been taken by a Yorkshire angler from a river in his home county.
In one memorable morning's fishing, John Power banked fish of 4lb 8oz, 4lb 1oz and 4lb exactly, plus eight three-pounders and ten 'twos'.
"The river was fining down after floods but was still around 2ft up," John told us.
GET THE KIT YOU NEED TO REEL IN MONSTER FISH LIKE THIS BY CHECKING OUT OUR BUYER'S GUIDES TO RODS, REELS, LINES AND MORE.
"I'd arrived at first light armed with a tip rod and 30 lobworms, and found some dace topping in a slack.
"I reckoned the perch would be there too, so set up a 2SSG link leger. However, I found the fish grouped in the main flow, so I added an extra SSG.
"A wild few hours followed - I reckon most of the perch in the stretch were grouped in that swim. I had three of the three-pounders on the drop!"
Interestingly, John didn't feed a thing on his session, relying solely on the attraction of his hookbait, something he often does when targeting the species.
FIND A GIANT PERCH YOURSELF BY VISITING ONE OF THESE BIG PERCH WATERS.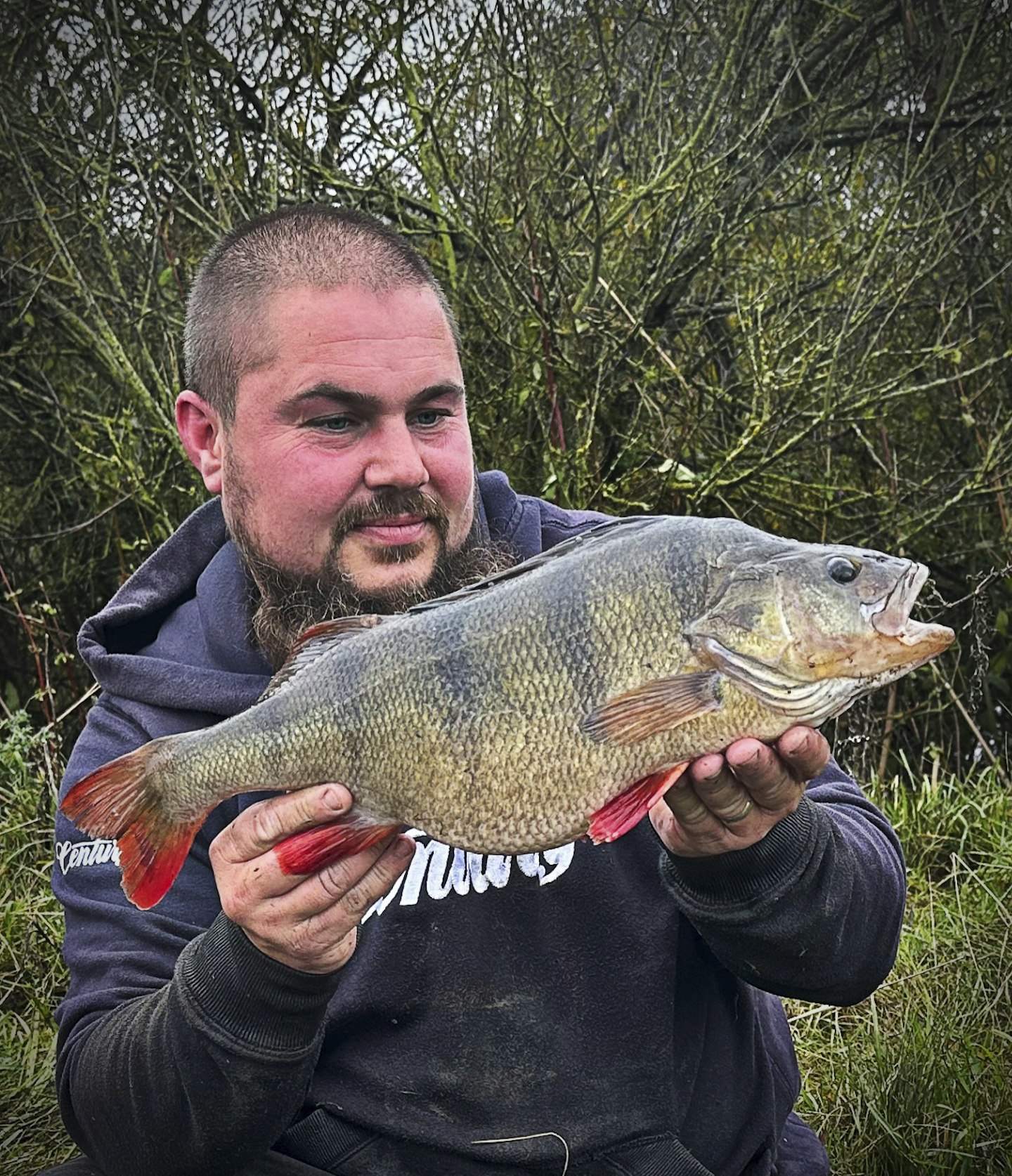 This page is a free example of the amazing content Angling Times Members get every single week. Becoming an Angling Times Member gives you access to award-winning magazine content, member rewards, our back issue archives, bonus content and more! Join our fishing community and find out more today!