For me personally, fishing in Europe is much more of a buzz than fishing in the UK. There are so many things I enjoy about the experience, but without doubt the size of the carp on offer is a massive draw. Heading to lakes which could hold carp of 90lb and knowing you've got a chance of banking such fish is the stuff of dreams.
PLAN YOUR NEXT FISHING HOLIDAY WITH OUR GUIDE TO THE BEST UK CARP VENUES.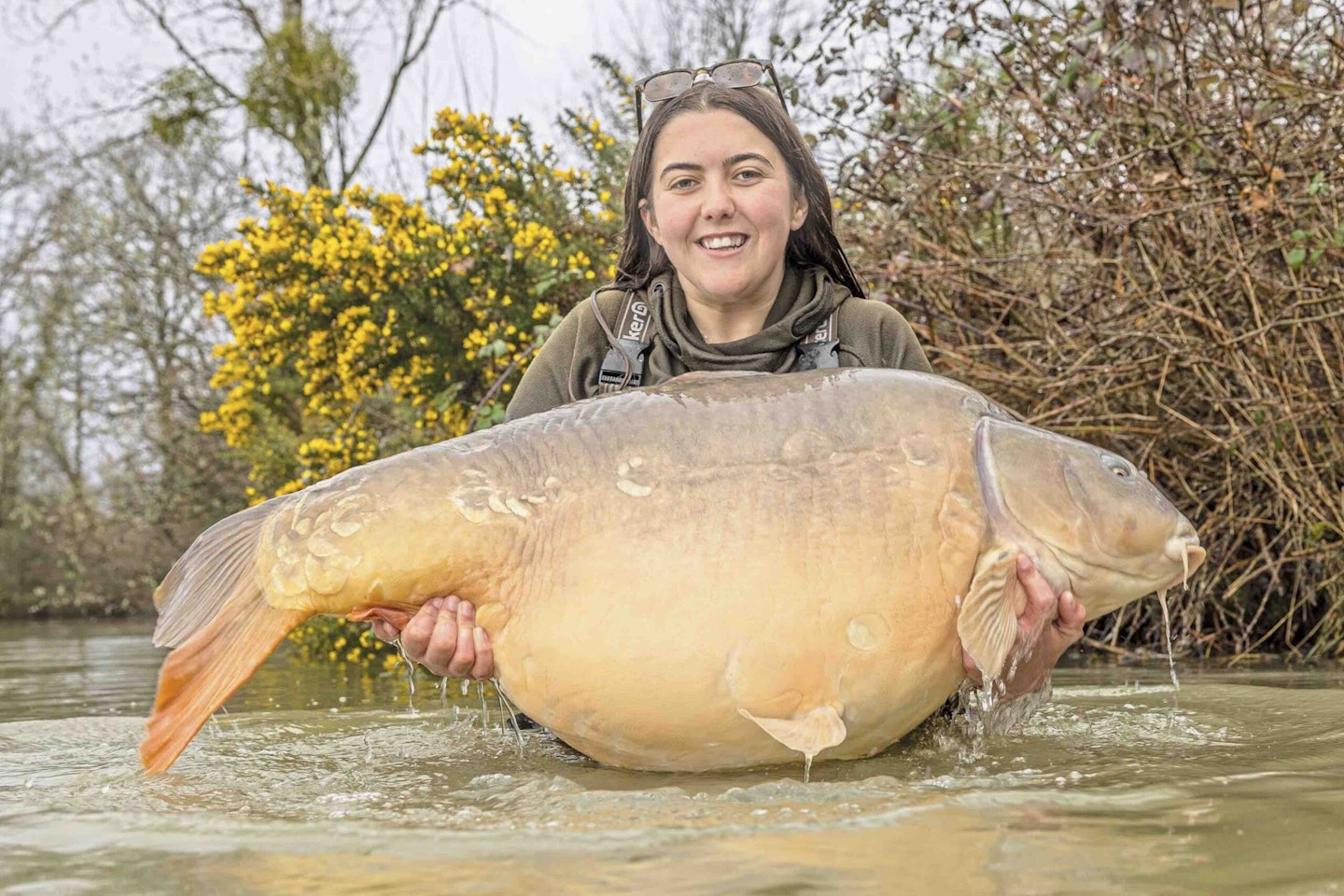 Land of the giants
When searching for potential venues, there are a few key things I look for. The stock of fish is one of my biggest considerations. I would rather work hard to get multiple bites with the chance of a bigg'un or two, than sit it out on a low-stocked lake for just the one fish. I've always loved to travel, so tying this in with fishing is an added bonus – I love to tick off as many countries as I can!
The majority of my European sessions are seven days long. Obviously, the more time you spend at a venue, the higher the chances are of you unlocking its secrets. A lot of the work, however, can be done beforehand.
GET GEARED UP FOR A CARP FISHING HOLIDAY WITH OUR GUIDE TO THE BEST FISHING BIVVIES.
Many of the well-known waters, like Gigantica for example, are often fully-booked, so you may only get the chance to fish them once a year. That means that every minute you're there is precious time that you don't want to waste. Doing your research and getting all the information you need in advance ensures you'll be well prepared when you arrive. You don't want to waste half your time at the lake figuring out what you could have already learnt before even setting off!
Many of the lakes I visit work on a system where you draw for pegs, as opposed to booking a swim in advance. I like this as it means that when I get to a venue I can take a good walk around and hopefully spot some signs of fish. This, plus any information I've compiled on the venue in advance, can then be taken into account when it comes to swim choice.
It's worth bearing in mind that at many places you may not be able to move into a different swim halfway through the session, so getting your location right is imperative if you want to enjoy a memorable week.
YOU NEED STRONG LINE FOR BIG EUROPEAN CARP. HERE IS OUR GUIDE TO BEST CARP LINES.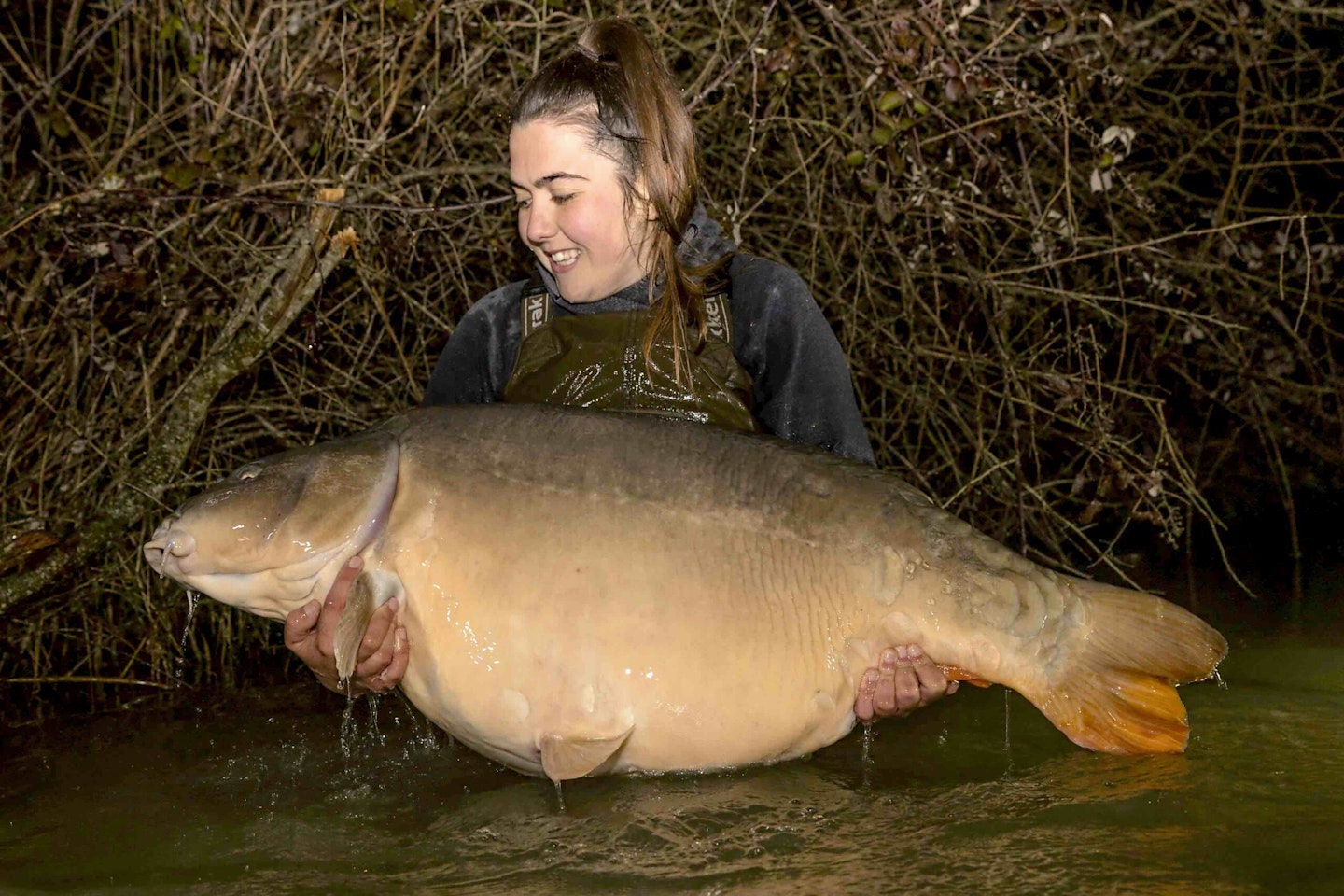 Tactics and strategy
I receive a lot of questions about the tactics and rigs that I use when targeting huge European carp. In all honesty, I fish pretty much exactly the same way as I do here in the UK. Some venues are suited to a 'bait and wait' approach, whereas at others I'll just fish for a bite at a time, with a couple of kilos of bait over each rod. A good example of this is when I caught my personal best of 79lb, as at the time I was fishing with just 2kg of maize and boilies over the spot.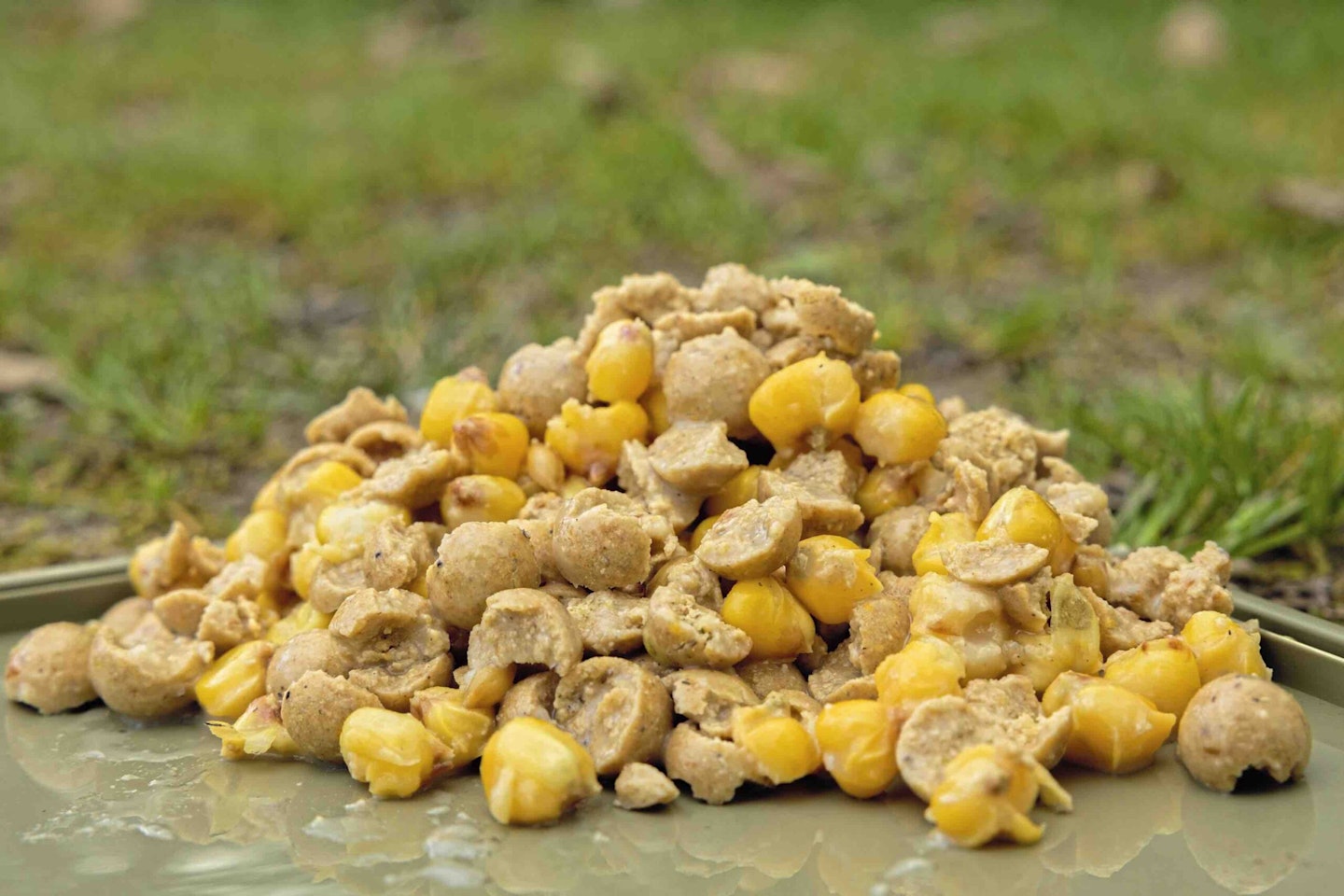 That said, I'd always urge anyone embarking on one of these trips to take too much bait, rather than run the risk of running out. That's the last thing you want when you have a huge number of hungry and active fish in front of you!
With regards to rigs, again these are pretty much the same as I'd use in the UK, the only difference being that I'd increase my hooks to perhaps size 2 Korda Kurv Shanks.
A couple of other items that I wouldn't ever cross the channel without are a spool or two of Korda XT Snag Leader. I use this for the majority of my booms and also as a snag leader. The stronger the hooklink you have, the better, as you want to make sure that you have the highest possibility of landing every fish that you hook.
I also love the Mainline Baits Fruity Squid wafters, as these hookbaits have produced the goods for me at so many different venues.
GET THE BEST RODS FOR THE JOB BY CHECKING OUT OUR BUYER'S GUIDES TO CARP RODS.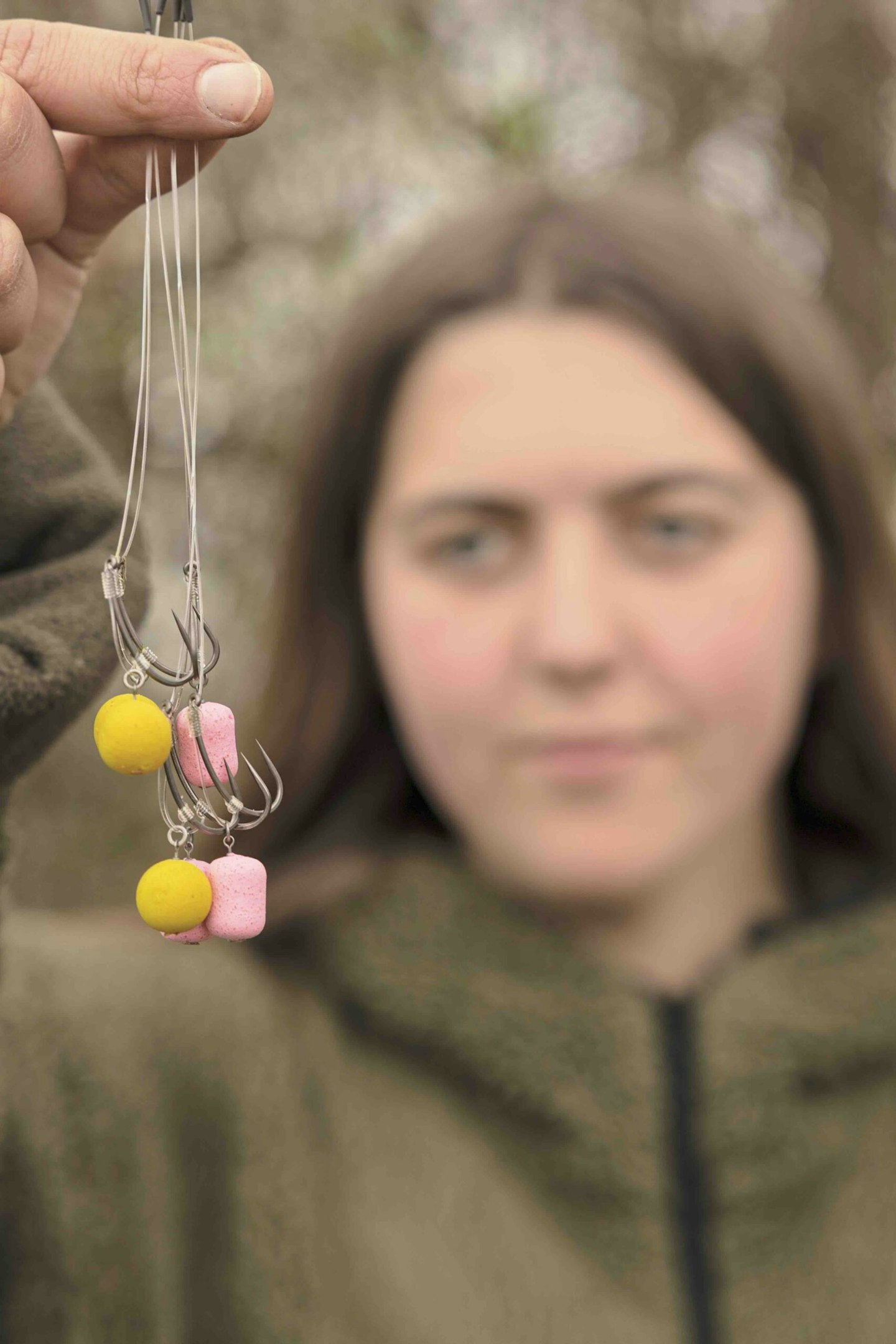 Just do it!
If you're tempted to embark on a European adventure, then I'd definitely recommend doing a bit of prior research to find out which lakes suit your style of fishing. For example, is there a lot of long range casting required, or can you use row boats, or perhaps bait boats?
If possible, going with a friend or a group of people also makes the whole experience more enjoyable. As well as the huge carp, the social side of it is one of the things that I enjoy most!
My final bit of advice would be to not overthink it! Many people assume that when fishing in Europe they need to change their rigs, baits and possibly even their rods and tackle. They couldn't be more wrong. Just because the carp are bigger doesn't mean you have to replace or upgrade every item of gear you have. There are numerous venues where you can fish as you normally would in the UK...so, just do it!
LOOKING FOR A NEW REEL FOR YOUR CARP FISHING? HERE IS OUR BUYER'S GUIDE TO CARP REELS.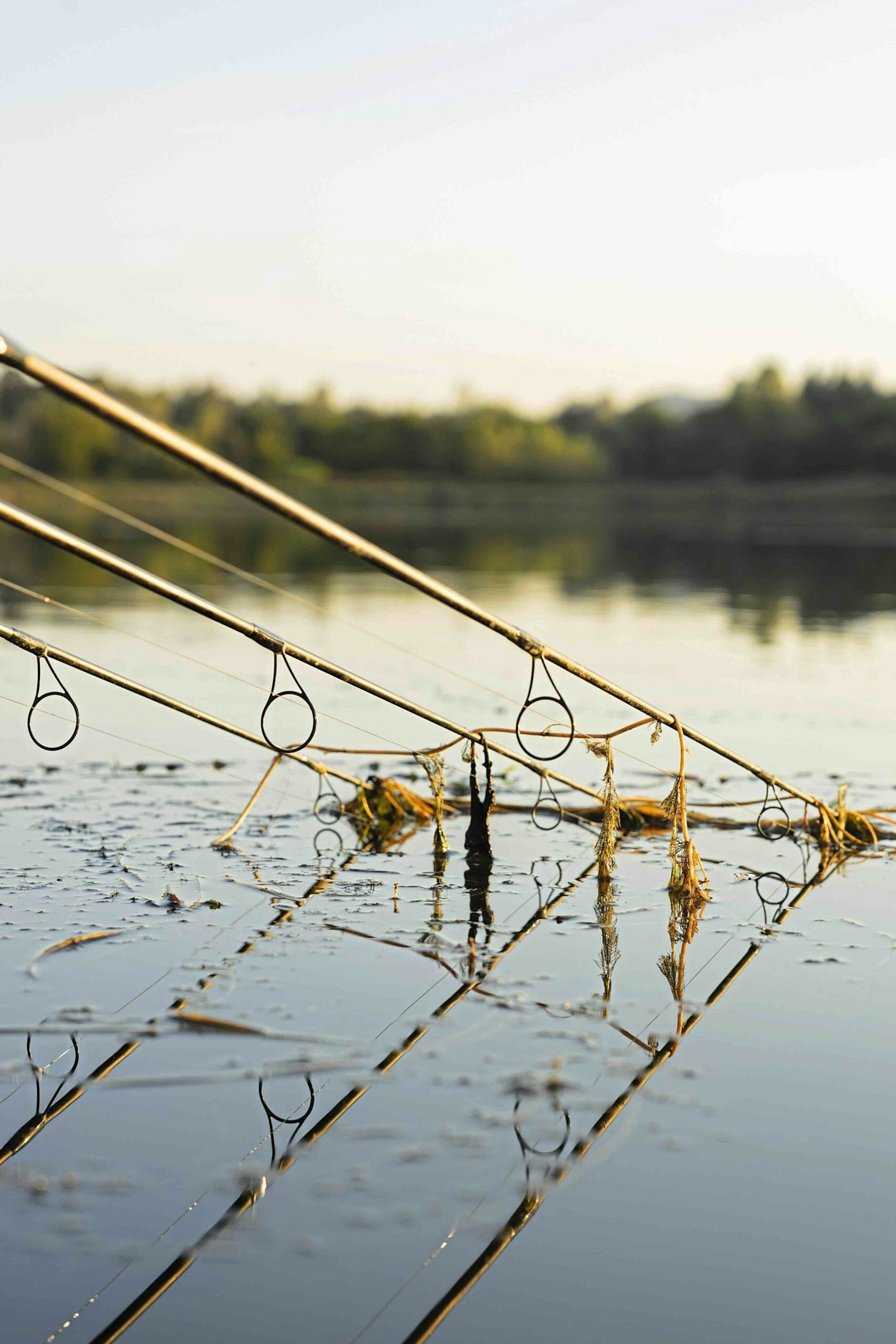 Lauren's top 3 European destinations
A great all-round venue and definitely top of my list.
Carp, only bigger! This was the first European venue I fished and it really opened my eyes regarding what was out there.
Gin-clear water and the use of boats is definitely my favourite style of fishing. Plus, the originals in this lake really are something special!
If you're interested in joining Lauren on one of her socials at some of the best venues in Europe, simply visit: www.carpfishingsocials.co.uk
This page is a free example of the amazing content Angling Times Members get every single week. Becoming an Angling Times Member gives you access to award-winning magazine content, member rewards, our back issue archives, bonus content and more! Join our fishing community and find out more today!