There aren't many anglers who can say that they've caught a 60lb-plus UK carp, and even fewer can lay claim to having caught two in the same year. But there's one man who can say he's had a 60lb common and a 60lb mirror in the same year from two different waters, and that man is Martin Clarke.
He hit the headlines late last month when he entered the annals of carp fishing history by catching the 'Waterside Common' at 64lb and then backing it up with The Manor Fishery's 'Big Fully' at 60lb 4oz!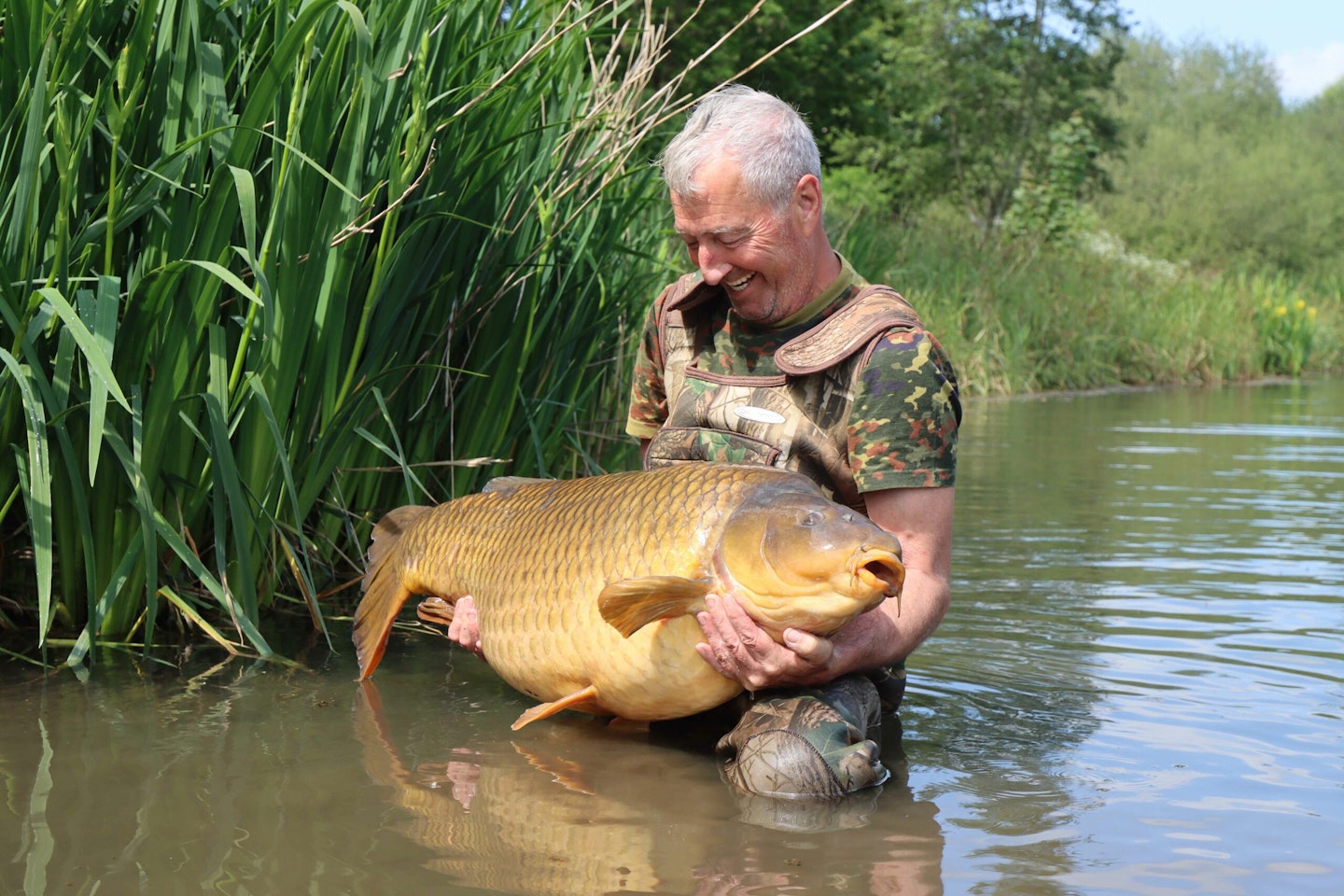 While Martin is the first to admit that there's an element of luck involved with catching big fish, particularly on booking-only sessions like his two recent record-breaking trips were, he feels that there is one string to his bow that is certainly a big edge – the devastating Slip D-rig that he used to trip up both fish. But what's so special about it?
Surely, it's just another rig, right? We picked Martin's brains to find out more about the clever presentation, which he originally developed way in the late 1980s
VENUE CHOICE IS CRUCIAL WHEN TARGETING BIG FISH. HERE ARE SOME GREAT CARP WATERS NEAR YOU.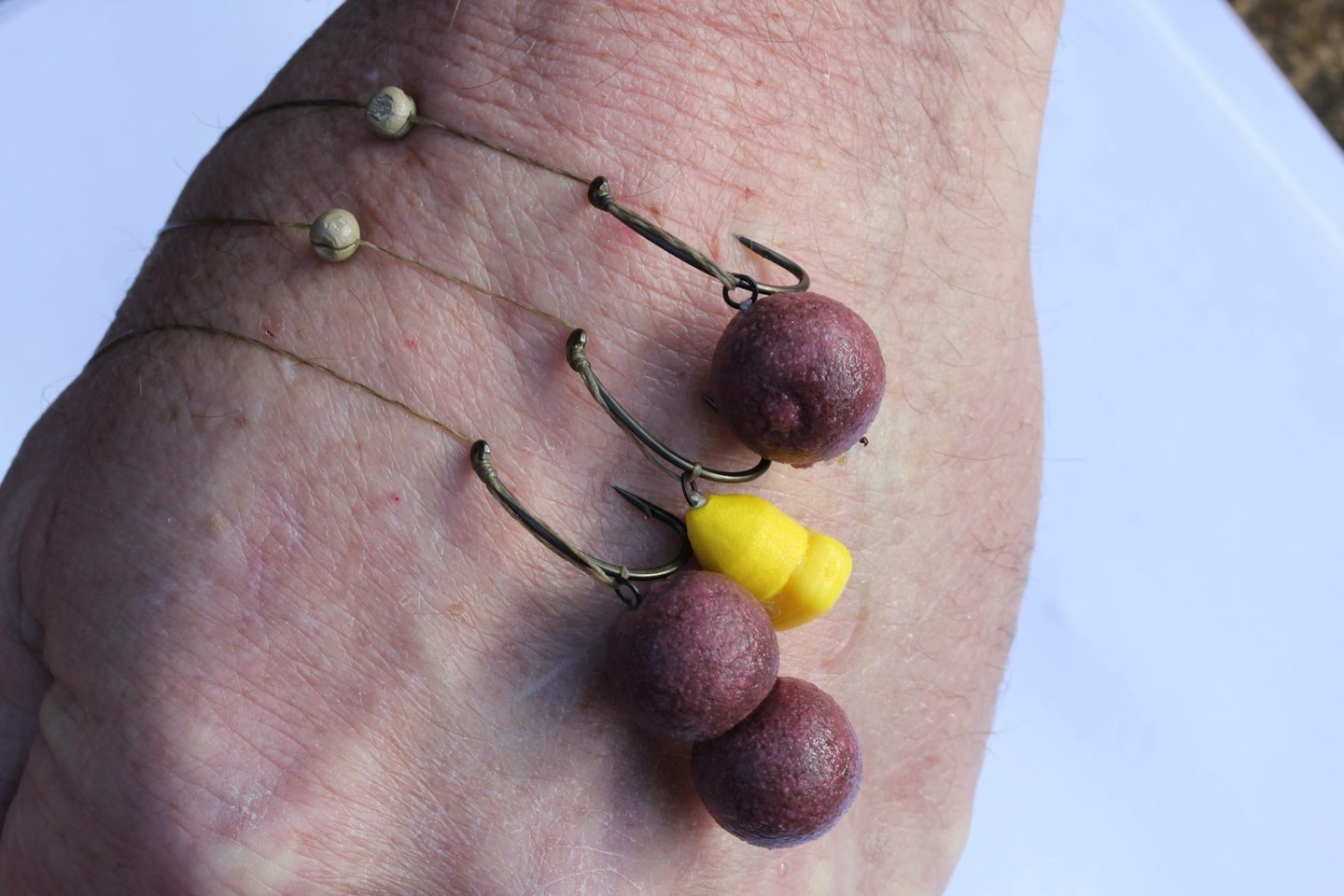 Versatility Reigns
"The Slip D-rig is probably one of the most versatile carp rigs you can use," Martin told us.
"It will present pop-ups, bottom baits, wafters, particles – anything really – and will do so as well as, if not more effectively than any other presentation out there. You could go fishing with just this rig and nothing else, and you'd still catch more than your fair share!"
"It works with any lead system too. For dropping on really hard spots in-close, like at Waterside Fishery, I've used it in combination with a 4oz inline flat pear lead. At the Manor I was casting it out into the pond with a distance lead, and it will work well on a heli system too."
CARP FIGHT HARD. YOU CAN'T CATCH BIG FISH LIKE THIS WITHOUT A GOOD ROD. HERE IS OUR GUIDE TO THE BEST CARP RODS.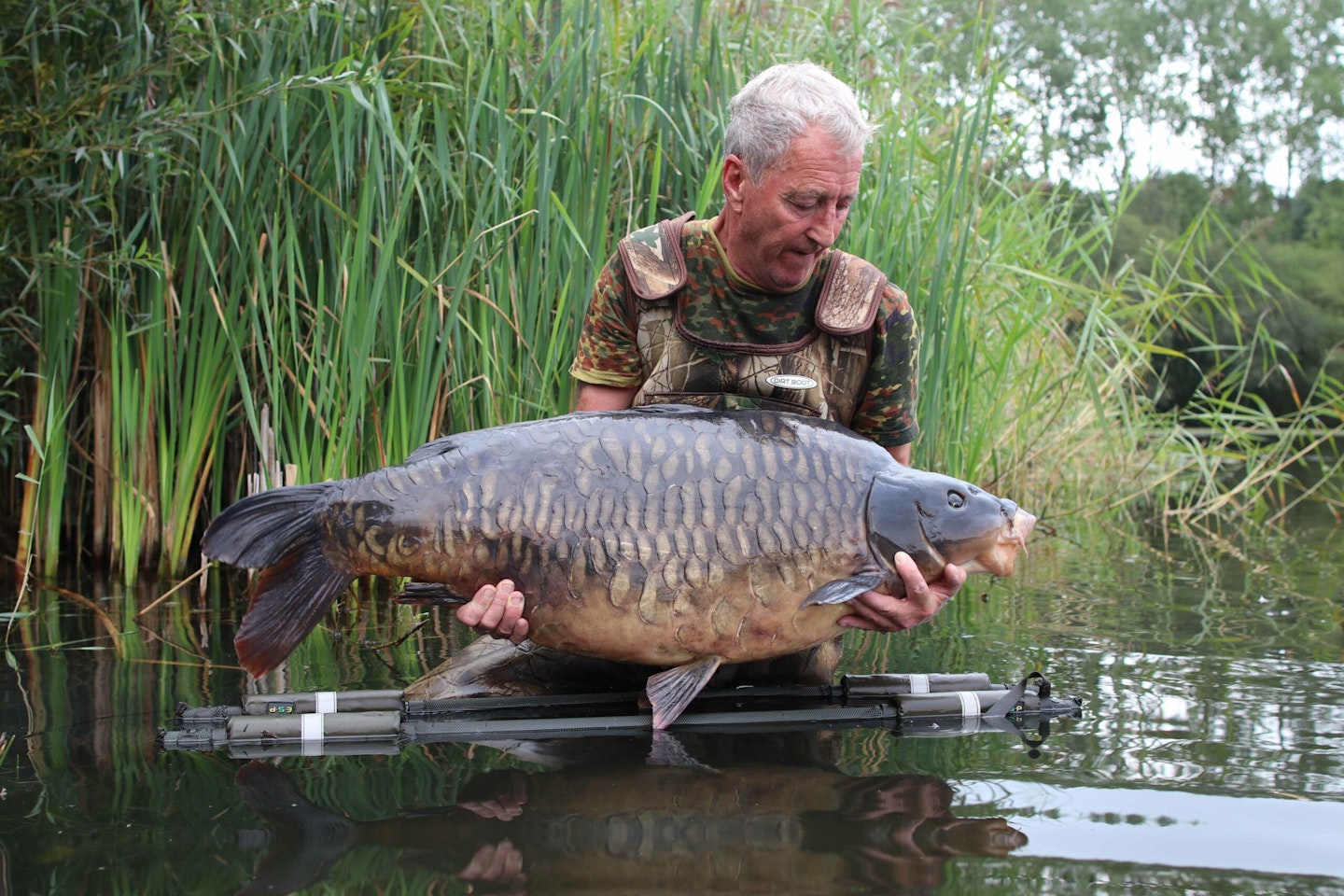 Difficult to eject
"On waters where it hasn't been used before, this rig is truly phenomenal," Martin continued.
"I've been playing around with variations of it, but the original version I developed years ago is still incredibly effective. The components need to be right, however.
"For these recent captures, I used size 6 Gardner Mugga hooks, a fantastic and very aggressive hook pattern.
Martin Clarke's Hook Choice
Description
A unique and incredibly effective hook pattern that offers unrivalled hooking potential and is
Pros
Incredibly strong.
Unique shape.
Cons
Are pretty heavy and can be a little obvious to tricky fish.
To these I tied 25lb Gardner Stiff UltraSkin hooklinks. You need the stiff braid to kick the rig away from the lead, but also maintain some suppleness at the hook end."
Martin believes that it's the separation between hookbait and hook that makes all the difference.
Martin Clarke's Hooklink Choice
Description
A phenomenal coated hooklink material available in 25lb, in green, brown and silt colours.
It
Pros
Fantastic camo colours.
Anti-tangle hooklink.
Cons
We would like to see some different breaking strain options.
"We all know that we get 'done' when the fish suck and blow at the hookbait. On the Slip D, the supple D-section can collapse and the hookbait flies back past the eye of the hook. This means, more often than not, that the bait can be spat back out of the mouth, but the hook remains in place. It's almost like your bait and your hook aren't even connected. It becomes very difficult then for the fish to eject."
"As carp anglers, when we find a rig that works for us, we can be very lazy and not change it, often suffering as a result of that. But for me, I really rate this rig higher than any other. If I thought there was something better, I would be using it.
"I've caught 250-plus thirties on it now, and without a doubt would say it's the best bottom bait rig there is, but still has that versatility to fish with pop-ups and wafters. When I first came up with the concept in the late 80s, I had no idea how good it was – it's safe to say, I do now!
YOU NEED TO USE A QUALITY BAIT TO GET A CARP BITE. HERE'S THE BEST BAITS FOR CARP FISHING.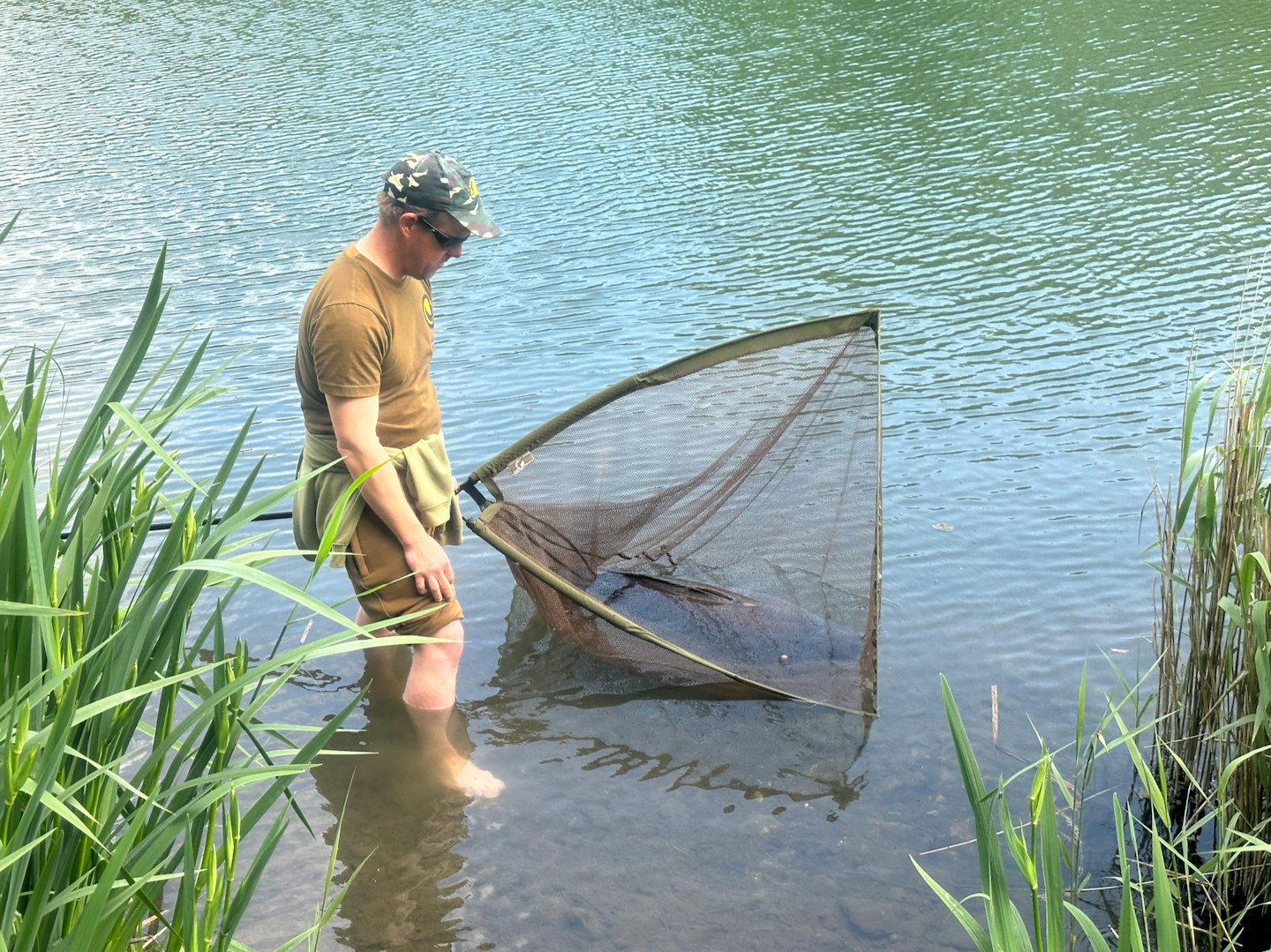 How to tie a Slip D-Rig
1 - Take a length of coated braid and use a stripping tool to remove 15cm of the outer.
2 - Double up the supple inner and pass it through the eye of a size 6 curve shank hook.
3 - Thread a ring onto the loop, feed it over the point and position opposite the barb.
4 - Fix the hook with a five-turn knotless knot. Trim the tag and blob the knot with Superglue.
5 - Tie a figure-of-eight loop in the other end of the hooklink to complete the rig.
Alternatively, you can buy a pre-tied version, attach it to your desired lead system and you're ready to go!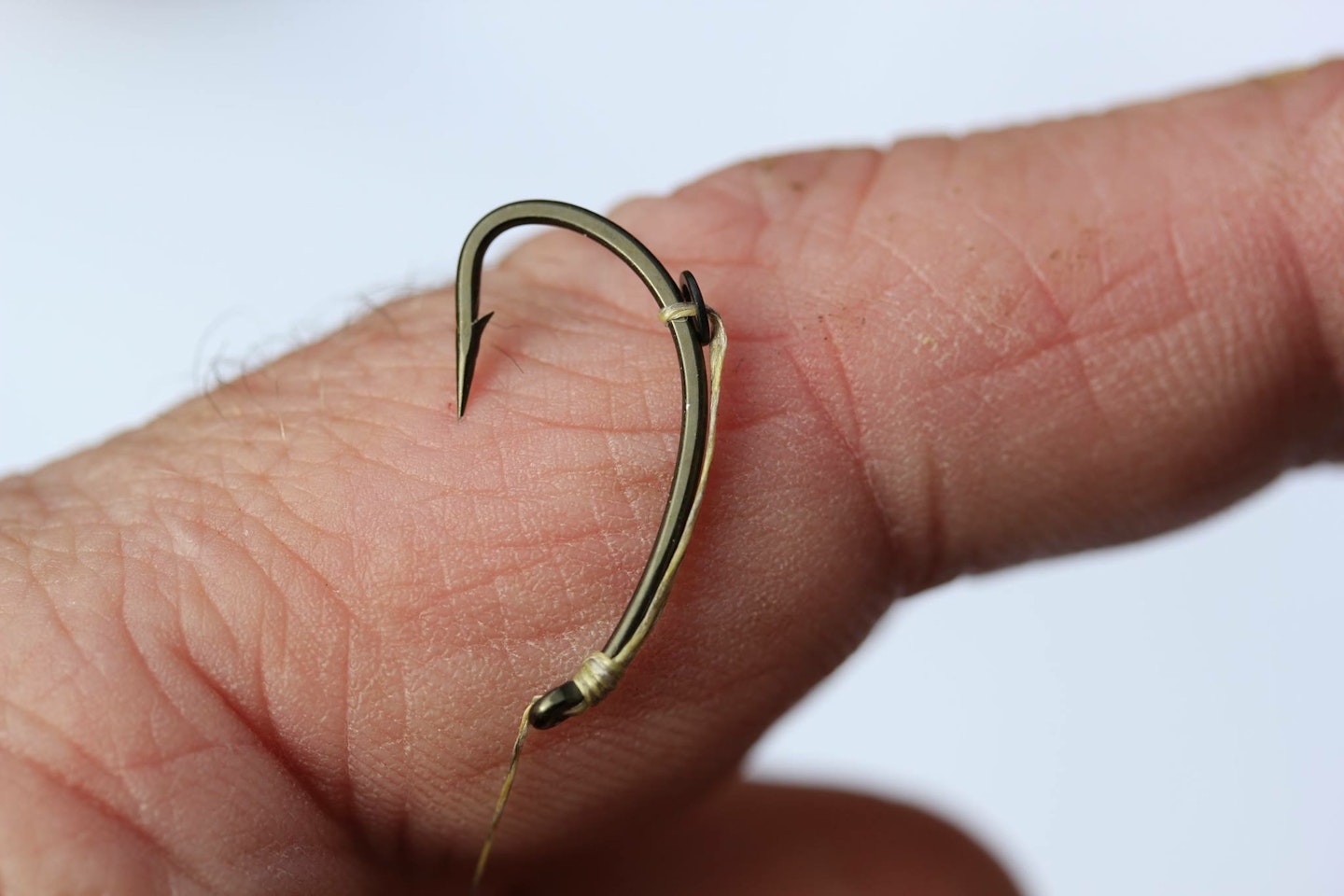 Angling Times' Pre-tied Slip D-Rig Choice
Description
Get all the hooking mechanics and anti-eject performance of the Slip D-Rig without having the fuss
Pros
Bait screw for easy hookbait attachment.
Well tied and reliable.
Cons
We would prefer a curved hook version.
This page is a free example of the amazing content Angling Times Members get every single week. Becoming an Angling Times Member gives you access to award-winning magazine content, member rewards, our back issue archives, bonus content and more! Join our fishing community and find out more today!