Feeder fishing has exploded I'm recent times and when looking to buy a new rod, there is so much choice. A CHANCE conversation with that national treasure of angling, Tommy Pickering, at this year's Big One Show convinced me that his new sponsor, Nytro Fishing, was worth serious investigation.
Anyone who knows Tommy will tell you that he isn't given to making false claims, and he has zero tolerance of marketing spiel. This dyed-in-the-wool Yorkshireman tells it like it is.
So when he told me that the Nytro Aryzon rods he'd been using all winter on commercial matches were "simply amazing rods at a price you won't believe, Mark," the stage was set for me to find out for myself.
Later that day, and with the show drawing to an end, I found myself hanging around the Nytro stand like a teenager autograph hunter at the back door of a concert hall, waiting to see if I could persuade Tommy to loan me a couple of rods for live testing. Success!
I drove home with the full range of six new Nytro Aryzon Commercial rods stashed away in the back of the car!
With 10ft and 11ft Pellet Wagglers, as well as 9ft, 10ft and 11ft Carp Feeder rods, not to mention a 12ft Method Feeder rod to choose from, I was spoilt for choice. Which rod would it be? Well, Tommy had mentioned that the Aryzon 12ft Method Feeder he was using had proved every bit as much at home dealing with skimmers on a maggot feeder set-up as it had targeting carp and F1s using a Hybrid Feeder, so the decision wasn't that difficult.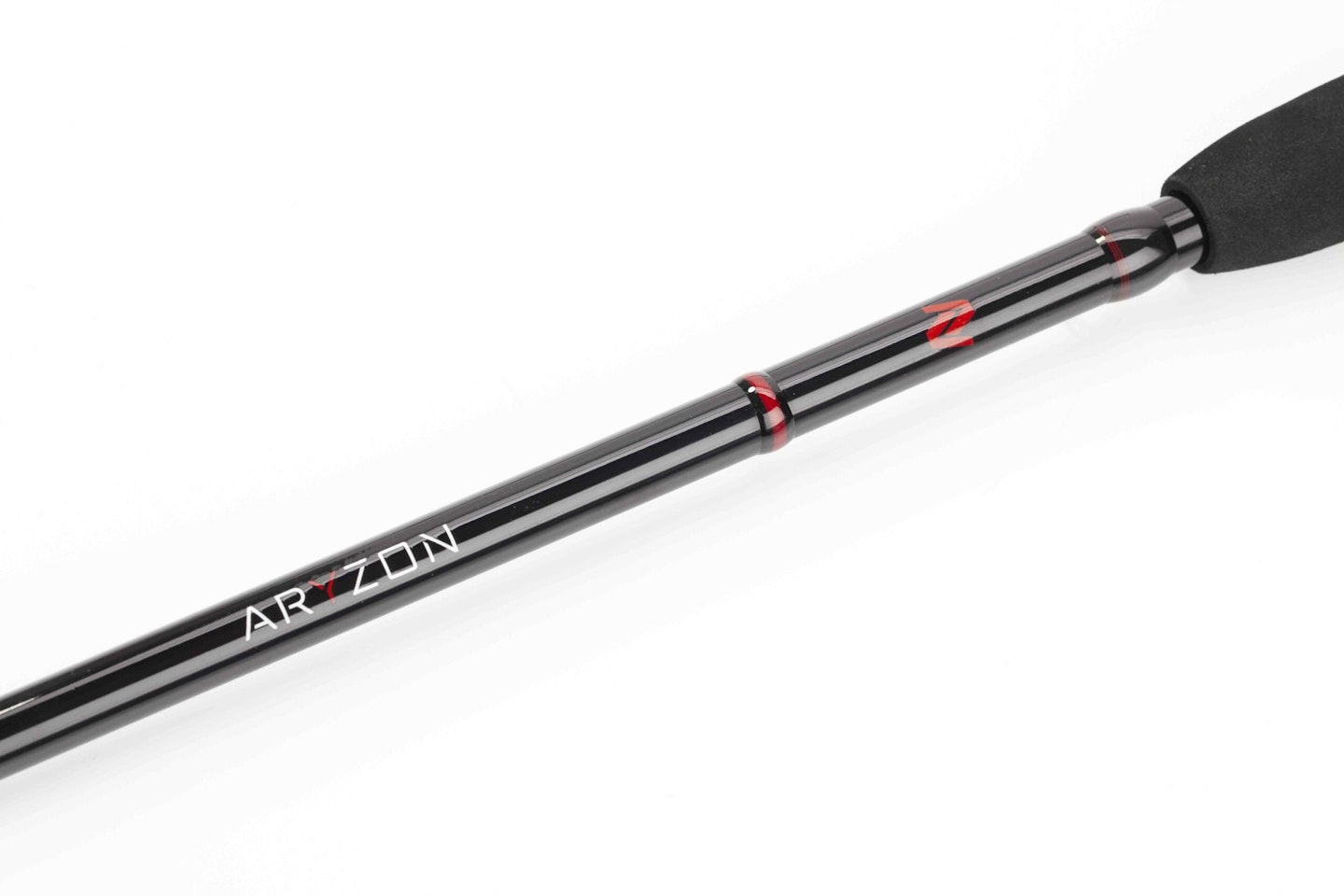 The choice of venue was a little more testing, as it seemed to have done nothing but rain for weeks on end, and daytime air temperatures were still in single digits, with the water, of course, following suit.
Then I had a 'lightbulb moment'… Earlswood. Yep, Earlswood it would be. Bit of a drive for me, but although it would likely be an F1 fest, there's no better venue for live testing longer feeder rods.
Now, let's be honest, there are quite literally thousands of different types of feeder rod on the market.
You've got budget priced pub-chuckers, super expensive long-range horizon blasters, not to mention a wealth of Method, specialist commercial, river and stillwater models. The list is indeed endless!
Between them, this lot can deliver anything from a minuscule cage feeder that wouldn't fit over the end of your little finger, right up to a metal-clad monster holding enough feed to last a canal match angler five hours. Little wonder, then, that choosing the right feeder rod is often more difficult than trying to tie small hooks in a darkened room while wearing a blindfold!
What's more to the point, if you're looking for a rod that stands out from the crowd, one that will last you a lifetime, you could well get caught out and spend a whole lot of money for very little return.
Surely time, then, to introduce you to Nytro's new Aryzon 12ft Method Feeder rod. When it comes to stand-out star quality, this puppy has it nailed. If good looks sell fishing rods, I reckon this one's gonna be permanently out of stock.
When matched with the red and black reel of the same name you have a truly dream team pairing. Anyway, enough of this hero-worship... let's get down to some fishing.
Earlswood's Engine House lake was pretty quiet, although with a wicked wind blasting straight down the lake and into the dam wall that was no surprise – it wasn't the best day ever for fishing.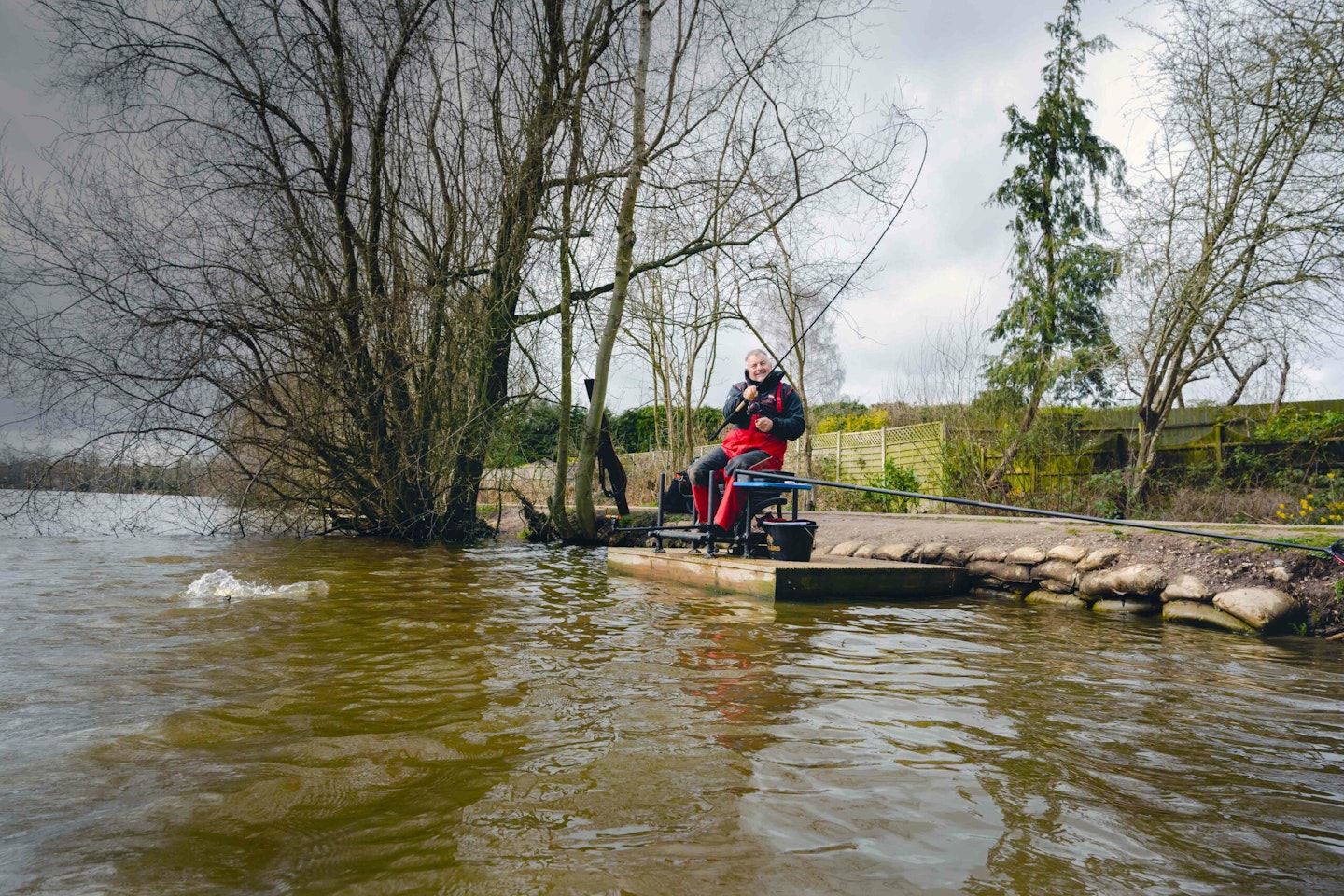 After a short walk to an area that offered a bit of protection from the icy blast, it didn't take long to get set up. With micros for feed, a couple of tubs of wafters, and the two-piece Aryzon rod already set-up in the holdall, I was ready to rumble.
Its 5000-sized namesake reel was loaded with 6lb mainline and a 10lb shockleader, so all I needed now was to tie on a Hybrid feeder and go for it.
Casting distance for starters was around the 50-yard mark, which I hit effortlessly.
Fact is, the 12-footer has enough poke to hit 70 yards, should you be so inclined.
Maximum casting weight is said by the manufacturers to be up to 60g, although I had rigged the rod with a modest 32g Embed feeder which, when fully loaded, probably weighs closer to 40g.
The rod duly handled this casting weight without complaint or mishap. Beyond that I wouldn't vouch for its character but, let's be honest here, most of our stillwater Method feeder fishing is done with 30g feeders anyway!
First bite of the day didn't take long, and instantly it became obvious to me why Tommy Pickering had chosen this Aryzon model as his winter Method/Hybrid companion.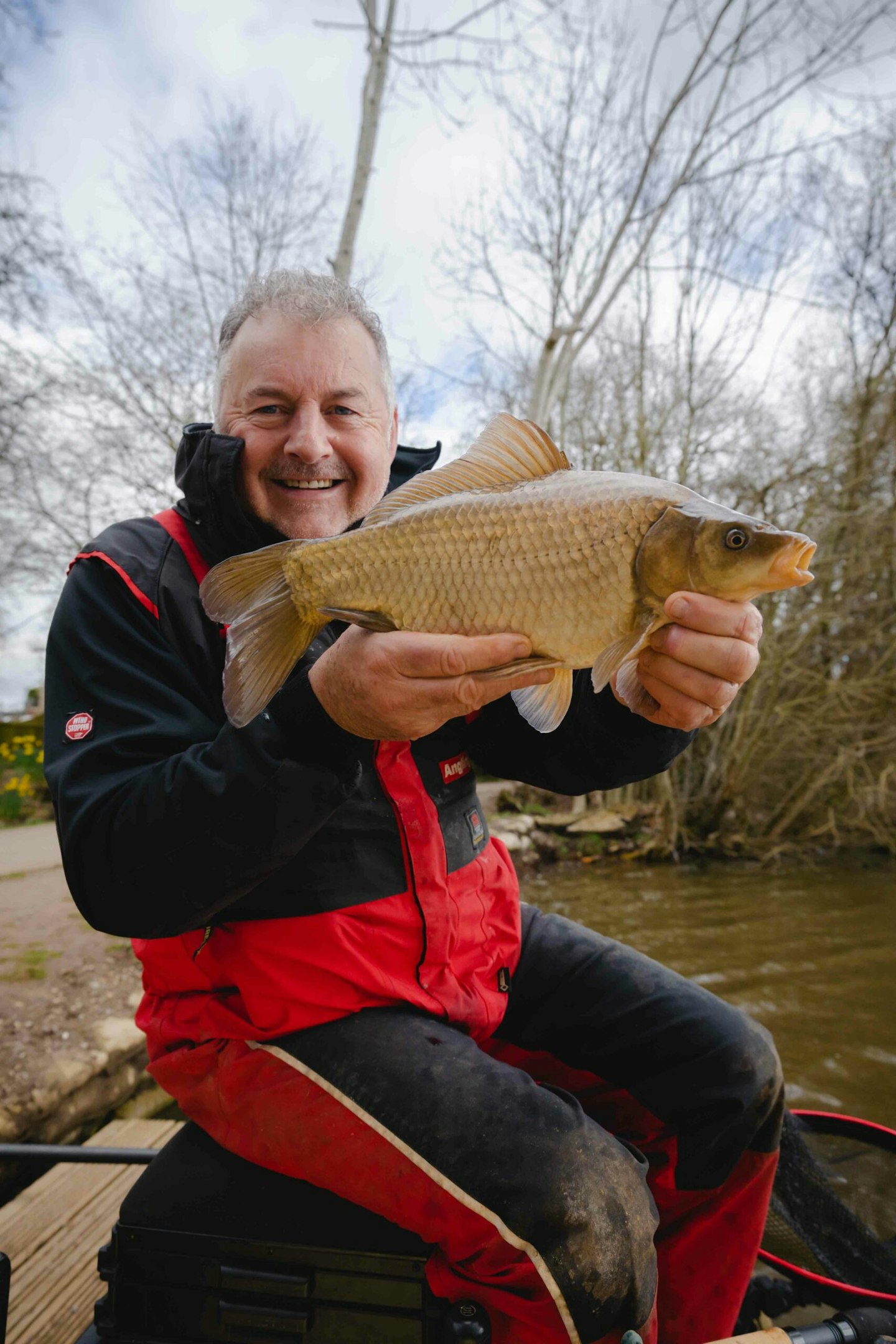 Without forcing it, the blank demonstrated a sublimely forgiving fish-playing action with loads of cushioning across the top section that makes it ideal for silvers, F1s and stockie carp on small hooks and light hooklengths. To be fair, in my opinion there was still more than enough oomph in its mid-section to deal with bigger commercial carp, and even the odd unit that might come along.
The blank's jet black, almost translucent finish utilises a lightweight 30T carbon construction. It's this design specification that helps to produce the flawless, almost elasticated fish-playing action.
For a closer in-depth look at this stunning rod and reel combination, watch the video on the Angling Times YouTube channel.
Bankside test verdict
+ Super-enjoyable to use, with a sublime fish-playing action
+ Beautiful looking rod with an almost translucent glow
+ Perfect length handle with flattened forearm area
+ Super-versatile commercial feeder rod with plenty of uses
+ Brilliant value for money
-Not a rod for long casting over 70 yards
-One softer glass quivertip wouldn't have gone amiss

Tech spec
Seamless through action
Lightweight 30T carbon-curve blank
Keeper ring
Comes with 1oz and 2oz carbon quivers
EVA handle with cork and EVA grips
Transparent black varnished blank with epoxy resin black guide wrappings
Screw-down reel seat.
Logoed butt cap
Price: £94.95 (but shop around)BUY NYTRO ARYZON ROD HERE