New kid on the block Nytro, has just released its entry level NTR Commercial Carp 9ft, 10ft and 11ft feeder fishing rods.
All five rods are built using pencil slim two-piece carbon composite blanks that generate a through action on the side of progressive - soft enough to be used with more or less any size of hook from a 10 through to a 20 and able to handle reel lines from 4lb up to 10lb in breaking strain. This blend of materials results in a blank with a high strength-to-weight ratio, giving them a much softer action than their stiffer all-carbon counterparts.
Their flawless flat-spot free action is a joy, as is the fact that they can be used with small hooks and light hooklengths. As long as you don't want to cast over 40m they are pretty much infallible as far as tackling commercial carp fisheries go.
Starting from the bottom up, we have a butt cap bearing the Nytro logo, a split cork and EVA handle that measures 21.5inches (which is just about the right length for a 9ft rod), and a black hooded screw-down reel seat which is reassuringly secure.
Directly above the handle is a fixed position keeper ring, and above that are aligned five decent quality double-legged black anodized lined guides. The rod comes with 1oz and 2oz carbon quivertips, and these carry another six rings, all merging into the blank for flawless fish-fighting fettle.
Tasteful gloss black whippings tipped with silver, and understated red graphics on the butt section, give the rod a pleasing aesthetic finish.
THE VERDICT
I found that the rod can generate enough casting clout to propel a 30g feeder up to 30 yards with ease and, as expected, it disappoint when put under stress. Instead, it retains that unmistakable soft action through its tip and mid-sections that's the hallmark of a composite rod. No need to worry about hook pulls or snapped hooklengths, even in the danger zone close to the net.
This pint-sized beauty has a sufficiently flexible performance to suit it to a whole host of feeder or straight lead applications. I reckon it's at its best with reel lines from 4lb to 10lb with hooklengths of 0.12mm upwards.
I wouldn't balk at carrying them around in my holdall. The rod casts straight and true, being so short, it puts your feeder just where you want it, be that to an island or the far bank of a snake lake. All in all, it gets my 'winner winner chicken dinner' award.
FIND OUT MORE ABOUT THIS PRODUCT AND OTHERS FROM NYTRO HERE.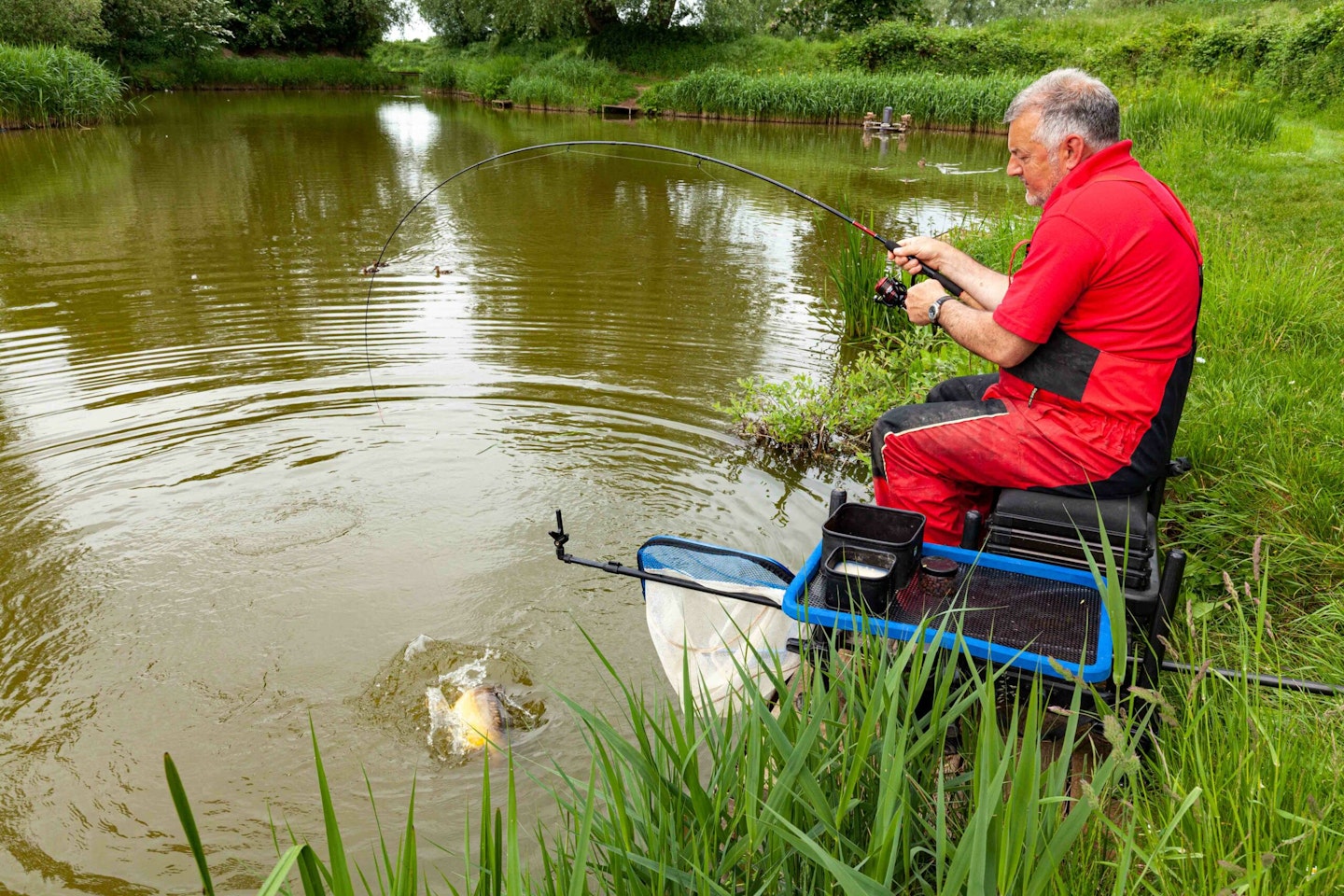 TECH SPEC
- Through action carbon composite blank
- High quality black anodised guides
- Hook keeper ring
- Carbon quivertips of 1oz and 2oz
- Split cork and EVA handle
- Black varnished blank with tone-in-tone black guide wrapping
- Screw-down reel seat
Pros
Flawless fish-playing action.
Fun to use and eye-catching finish.
Cons
Limited casting abilities.
Our pick of the alternatives
Description
Made from really strong composite material and fitted out with lined guides, a screw-down reel
Pros
Composite blank won't lock up under pressure.
Lots of power for landing big fish.
Description
This great value little rod comes supplied with two tips and a 30g casting weight – perfect for
Pros
Great all-round commercial rod.
Great through action to prevent hook pulls.
Cons
Not great for casting bigger feeders.
Description
This featherlight rod is a superb choice for F1s and medium-sized carp. It has a fast responsive
Pros
Amazingly lightweight.
Great rod for playing fish on.
Cons
Not the best rod for really big carp.
Author Mark Sawyer holds the position of Tackle Editor at Angling Times, boasting more than thirty years of experience working within different fields of the angling industry.