Free Spirit has added a new range of rods to its very successful top-end Hi-S and much-sought after mid-priced CTX models.
Related: Fishing rods
The Helical series, which is sure to prove hugely popular with many anglers, boasts retail prices well under £100 and features Commercial Waggler rods and Commercial Feeder rods, including a Power Feeder Special (over £100) and a Feederlite model.
But it isn't all about satisfying the needs of the keen commercial fishery pleasure or match angler. Helical also includes a full range of Carp and SPM (Spomb/Marker) rods as well as a 1.75lb test curve twin top specialist model.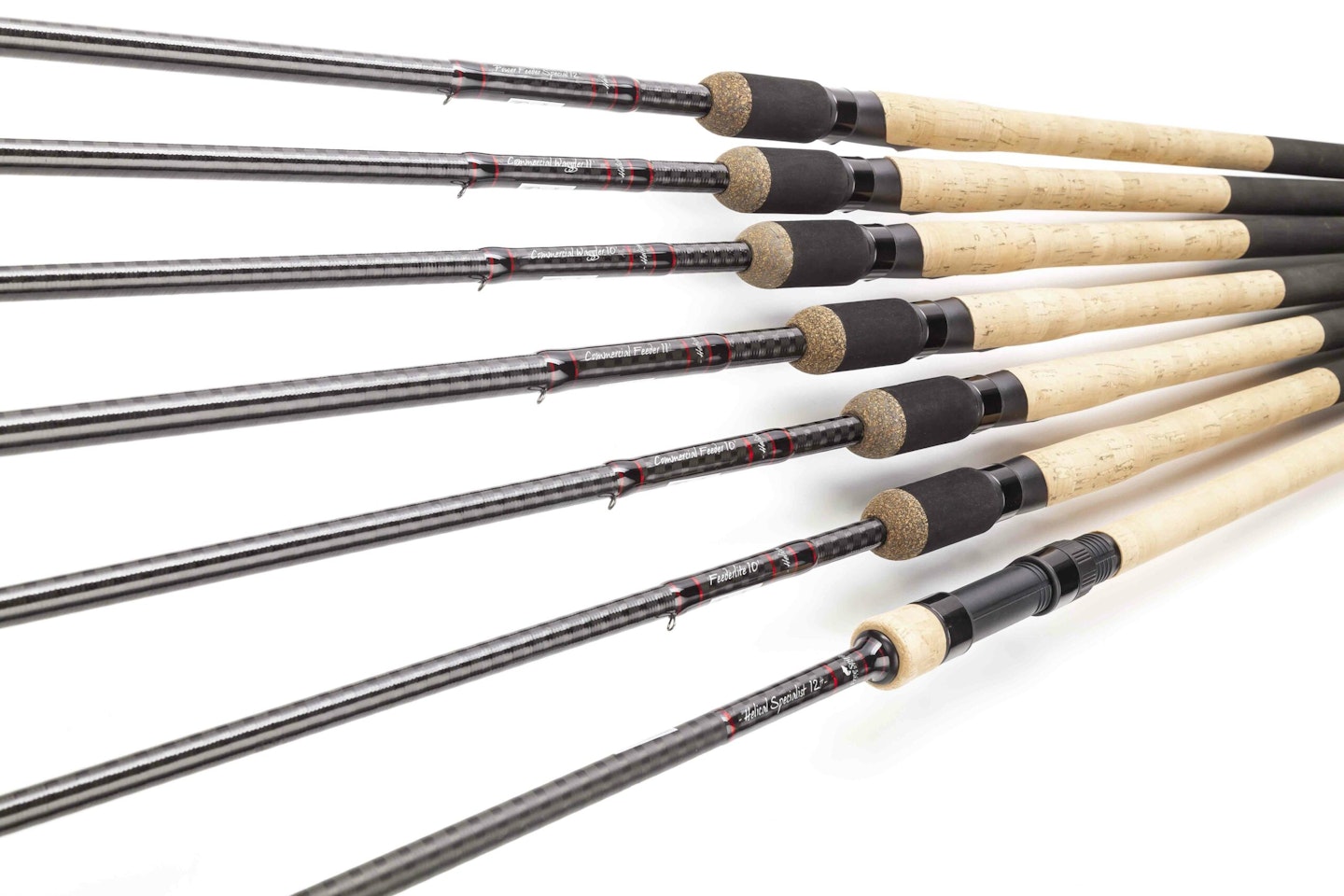 What they say: The Helical rod ranges are all about offering as much quality and value we can at a price affordable by most anglers. During the testing stage we displayed the prototypes at the 2022 Big One shows, and the feedback was quite exceptional – many believing these would be much more expensive than they in fact are.
Built from a combination of carbons to achieve slim, lightweight and well-balanced blanks, they are dressed in tried and tested high-quality fittings.
The unique blanks are not paint or lacquer-finished, which makes them weather-resilient. The end product is a rod that will not diminish over time.
It's fair to say that the launch of Helical match, carp and specimen rods has been eagerly anticipated, and we hope and trust it's been worth the wait.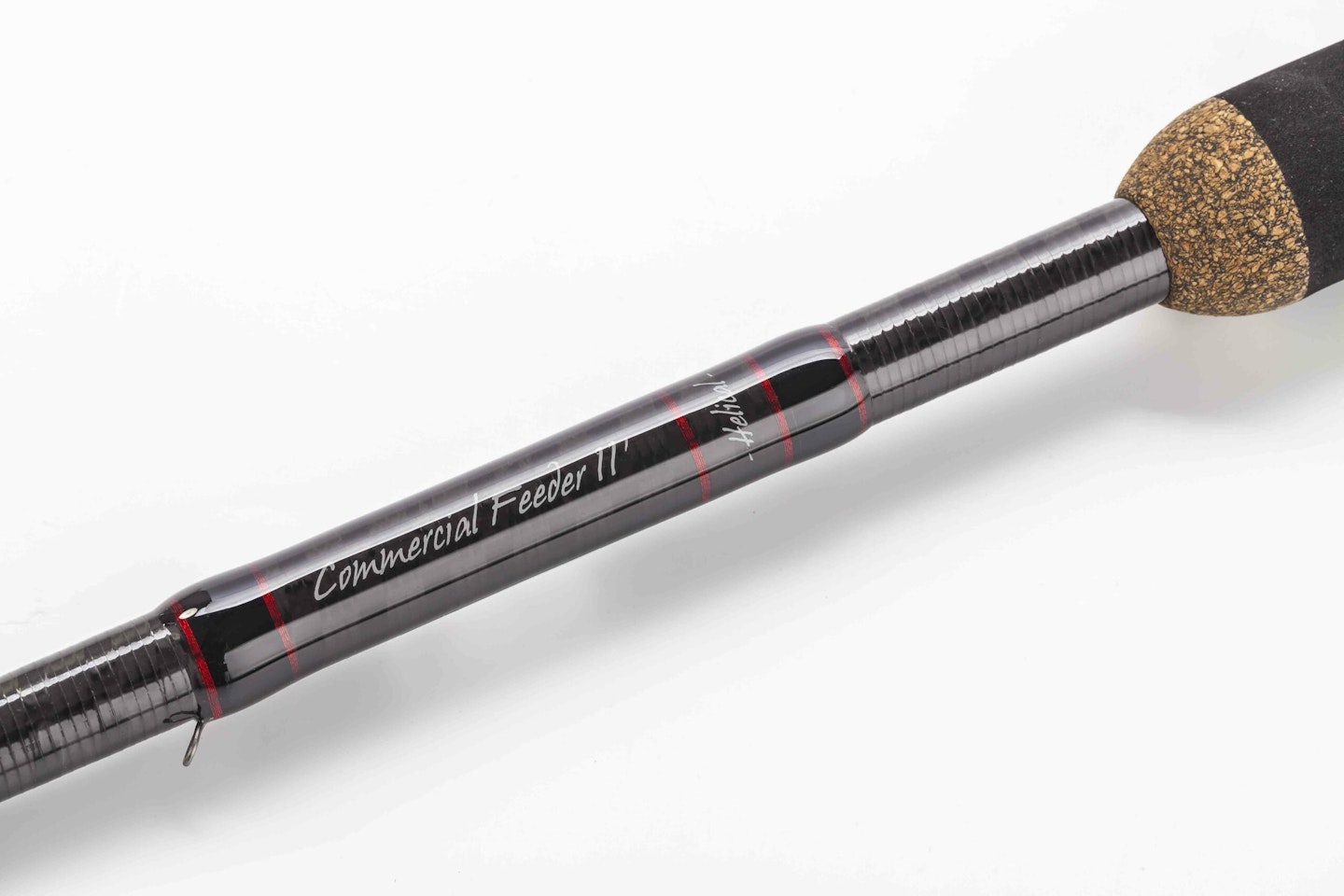 What we say: Although we did get to see and handle the prototype Helical rods at last year's Farnborough Big One Show, we have yet to fish with them, so it's difficult to make a call on their performances. What we can tell you, though, is that the pencil-slim rods have a full-length radial wrap that looks amazing and really makes them stand out.
What's more, as you might expect from the Free Spirit brand that introduced its stunning flagship Hi-S rods to match anglers, Helical rods are finished to a standard that belies their price.
If you're attending this year's Big One Show, then make a beeline for these rods – believe me, you won't be disappointed.
Helical Commercial Feeder Rods
Designed, as their name suggests, with commercial fisheries in mind there are two models in this range. First comes a 10ft all-rounder for use with all types of feeders and bombs with weights up to 40g and casting distances up 40m.
The longer 11ft version has more flexibility if you're targeting venues that require longer casts.
Both rods come with three quivertips – a 1.5oz glass for silvers work, and 2oz and 2.5oz carbon tips for larger bream and carp.
What we say: The provision of three spare quivertips is a nice touch from Free Spirit, and offers the angler added value for money. The inclusion of a 1.5oz glass tip proves to us that these rods were designed by anglers, for anglers.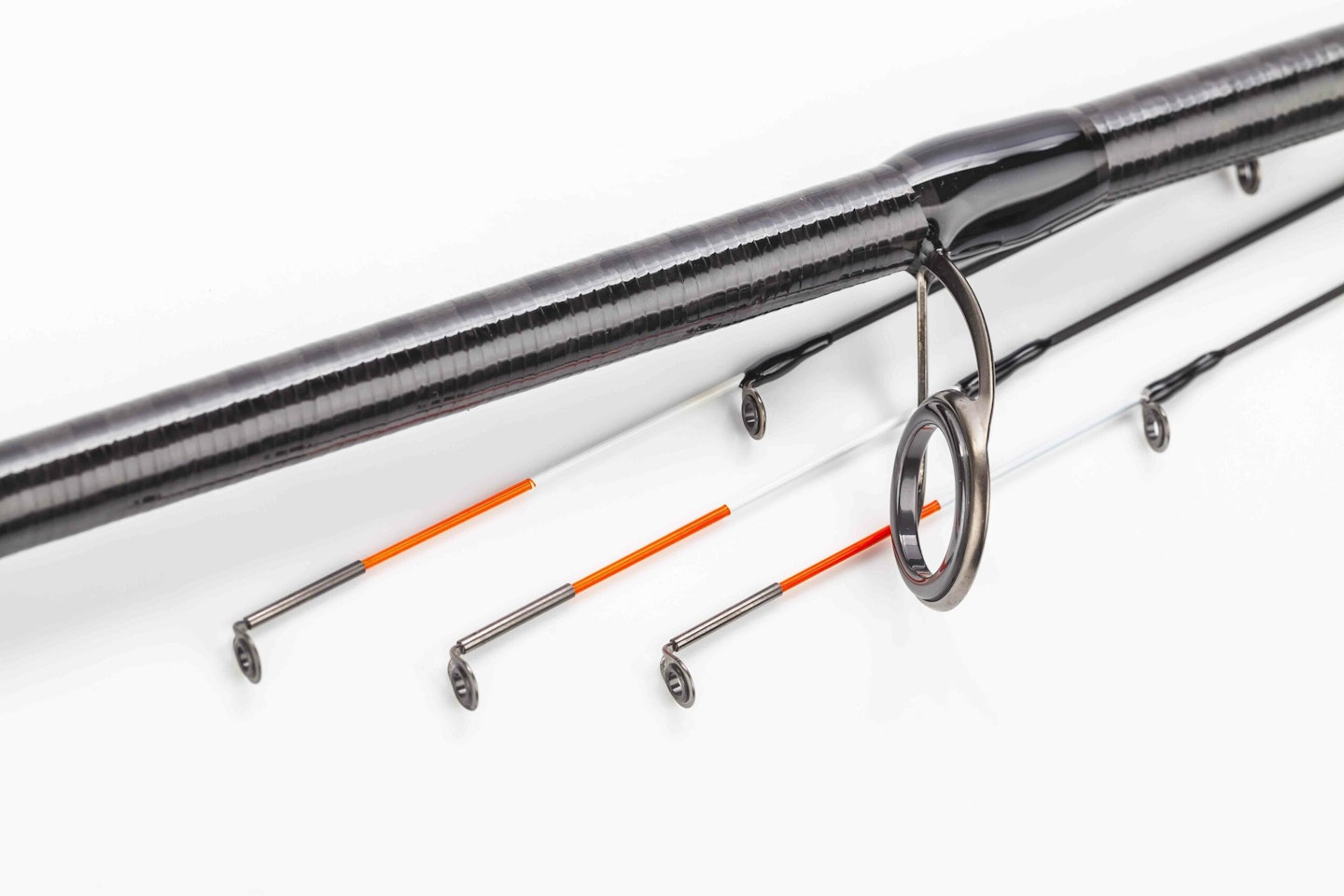 Helical Commercial Waggler Rods
The range consists of two rods – 10ft and 11ft. The shorter model is very much an all-rounder, and suitable for F1s and silverfish, as well as carp of all sizes. The longer 11ft model has a stronger, more progressive action which is ideal for larger waters where casting heavier pellet wagglers or catching bigger fish is called for. Both rods are constructed using the best quality carbon cloths and featuring an attractive gloss tape wrap around the entire length of the blank. The sensitive tip enables light lines to be used and small wagglers to be cast with ease.
What we say: Super-lightweight, and built with a whippy tippy casting action, they will easily handle the smaller/lighter wagglers from 3BB/4BB upwards that are currently in vogue on many commercial fishery venues.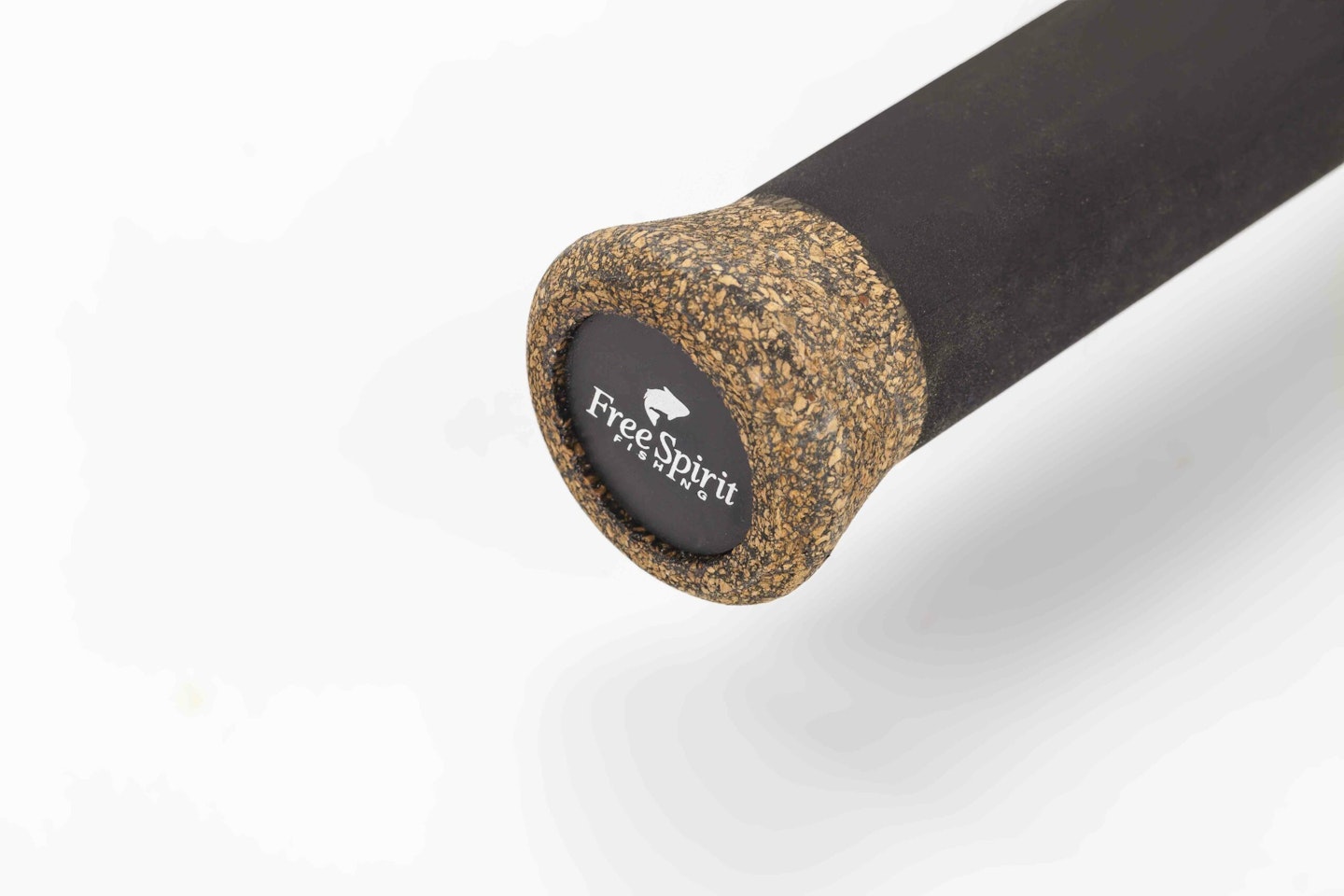 WHAT'S IN EACH RANGE?
Full Helical match rod range:
Helical Commercial Waggler 10ft – £84.99
Helical Commercial Waggler 11ft - £94.99
Helical Commercial Feeder 10ft – £89.99
Helical Commercial Feeder 11ft - £99.99
Helical Power Feeder Special 12ft  – £119.99
Helical Feederlite 10ft – £94.99
Helical Carp/SPM/ Barbel Rods:
It's not just the commercial match and pleasure angler that Helical provides for. There is also a full five-model range of carp rods with 3lb and 3.25lb test curves in 10ft, 11ft, 12ft and 13ft lengths that are all constructed from the best Japanese carbons and fitted out with super modern black reel seats and matching black framed guides.
In conjunction with the carp rods, there are also three matching SPM (Spomb and Marker) rods in 10ft, 11ft and 12ft lengths, plus a super-versatile 12ft twin topped Specialist rod with a 1.75lb test curve, built with targeting barbel and chub from big rivers in mind.
Helical Carp/SPM/Barbel rod pricing:
Helical 12ft 3llb – 50mm butt guide - £94.99
Helical 12ft 3.25lb – 50mm butt guide - £99.99
Helical 12ft 3.5lb  – 50mm butt guide – £109.99
Helical 13ft 3.5lb SU – 50mm butt guide - £119.99
Helical 10ft 3lb – 40mm butt guide - £84.99
Helical SPM/Bait Up 12ft 4.5lb – 50mm butt guide - £99.99
Helical SPM/Bait Up 11ft – £89.99
Helical SPM/Bait Up 10ft – £79.99
Helical Barbel 12ft 1.75lb – two tops - £119.99