Long-range feeder fishing is a skill I've never really needed, as the small commercials that are my bread and butter usually require a 50m chuck at most.
Watching superstars such as Steve Ringer blast a feeder out to the horizon always looks impressive, but I was convinced I didn't have it in the locker to attempt hitting anything close to our weekly columnist's best.
That said, it's wise to step out of your comfort zone at times. With that in mind, I accepted an offer from my colleague Dan Webb to join him at Boddington Reservoir to run the rule over Guru's brand new 13ft A-Class Heavy Feeder fishing rod.
A three-piece rod supplied with 2oz and 3oz tips, and with a chunky build at the butt end, inspires instant confidence in the product. This is the end that takes most of the stick during the cast, and a breakage is almost certain if it doesn't have enough steel.
Rod rings are on the large side, as you'd expect, helping the line to zip effortlessly through them with no resistance.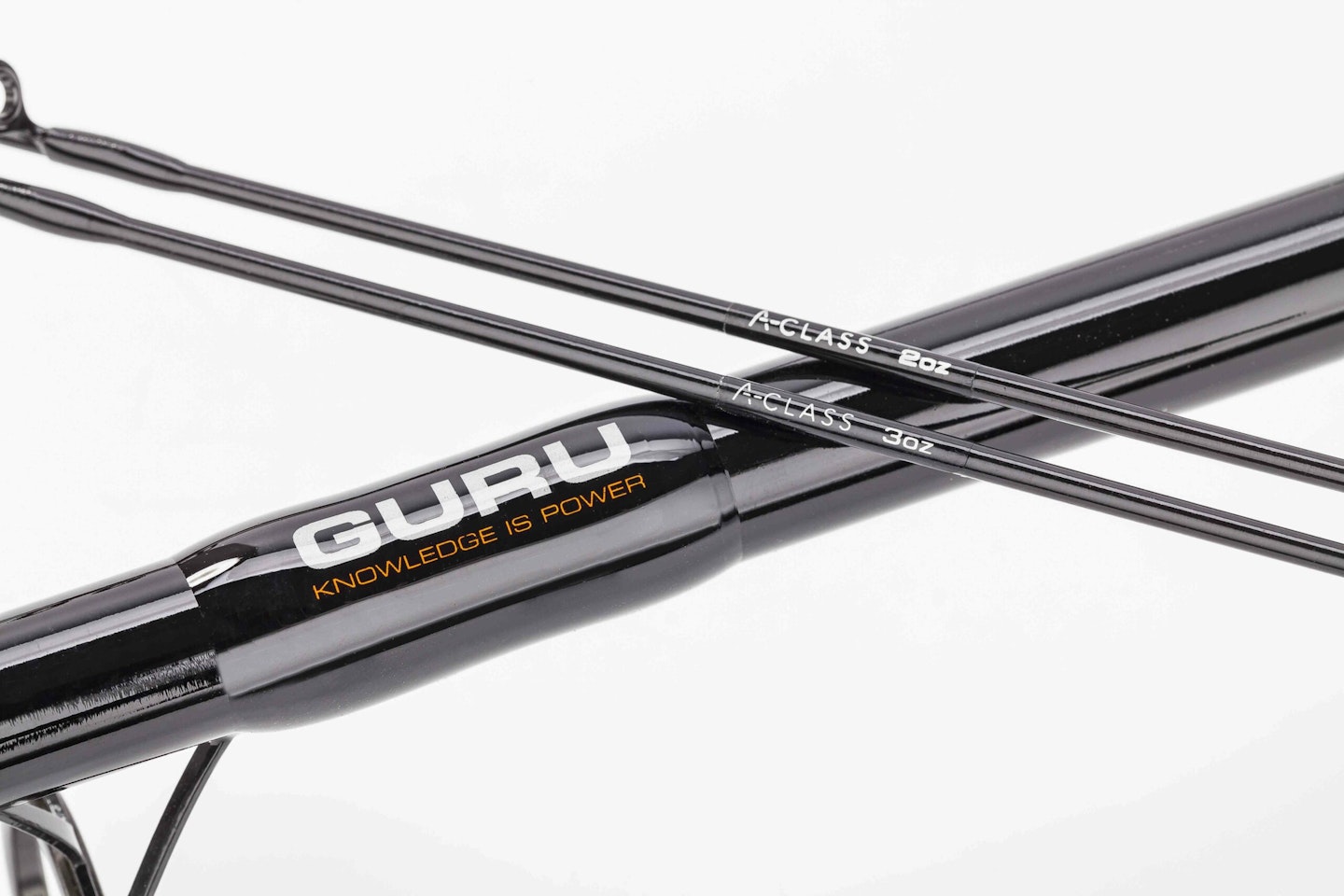 Once all three pieces were put together and a 5500 sized reel was attached, it certainly felt heavier than the 10ft, 4000 size combination that I was used to, but this is of course inevitable.
A 1.5oz bomb was attached to the 12lb shockleader (a low diameter 5lb mainline was on the reel spool) before I absorbed words of wisdom from Dan about casting technique.
Arms extended well away from my body, the rod came back so that it felt almost parallel to the ground before I whacked it towards the far-bank marker.
It felt like a powerful effort, but Dan was underwhelmed!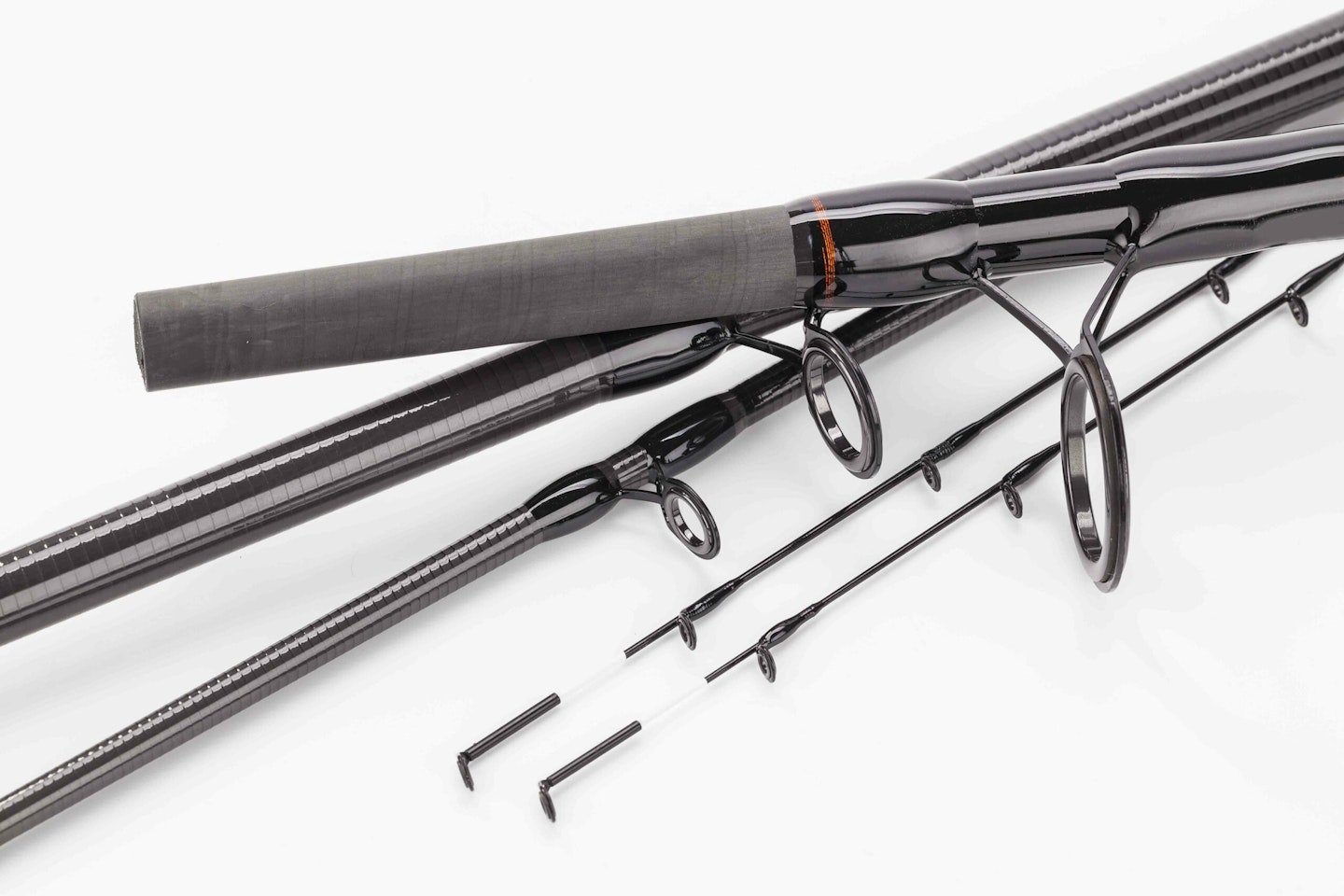 Convinced I'd got some left in the tank and not been aggressive enough on the cast, I went back to the drawing board and continued to practise until I eventually got a nod of approval from the master.
The rod was now giving me confidence as I started to realise just how strong it was. No reasonable force was going to break this, and I eventually hit a distance stick measured at 80m, then 90m, and finally just about scraped 100m with a loaded 45g Hybrid feeder.
With my casting confidence boosted and a quick change of pegs to find some virgin water, I then clipped up at 70m. Using my left hand on the butt of the rod to generate power, it was propelled towards the mark and hit the target with ease.
A 20-minute wait failed to produce any fish, so it was a case of winding in, adding 5m to the clip and going a touch further.
Once again, the feeder plopped in – this rod is a very capable casting tool, and I knew full well that if I could hit this range, an experienced caster would  be able to go considerably further.
This time the tip dropped back and, on picking up the rod, a couple of violent head shakes were instantly registered.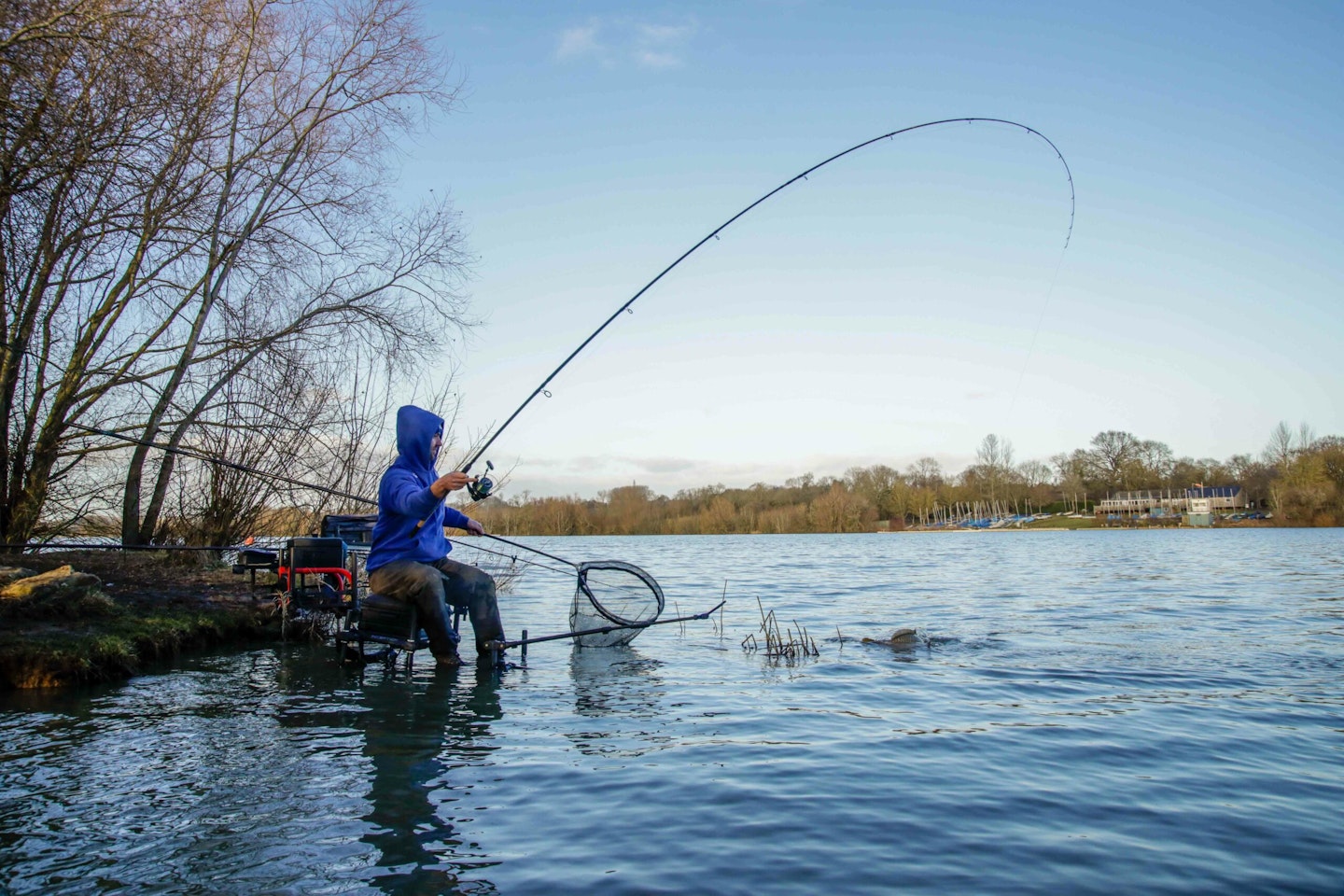 Within a few minutes the fish was within netting range, and what had already become apparent was that this wasn't just a 'broom handle'. I was able to feel the efforts of the fish, and playing it was a joy.
A couple of violent lunges towards the snags were averted, with the rod giving me the power to heave the culprit towards me.
A big common was my reward moments later, and having fooled it 75m out from the bank, I was delighted.
The rod had delivered the rig with ease and then given the fish no chance of escape during the battle. That's the aim of the game, and for a rod priced at less than £70 it's fair to say that Guru has released yet another gem on to the market.
Price: £69.99, www.tackleguru.com