Daiwa's new range of N'ZON Rods (which include the Daiwa N'ZON Super Slim 10ft Method) have been very well received as being some of the best rods available for all types of commercial fishing.
When testing the rod I settled into a peg close to the car park of a popular commercial and decided I would fish two lines, one at around 25m using braided line, a cage feeder and dead reds for skimmers and maybe the odd carp.
Now, you might find it a bit strange that I'd choose the 10ft Super Slim N'ZON Method Feeder rod to fish a pub chuck skimmer line, but for close quarters, given its cushioned nature, it's not far off perfect for the job. Its soft-actioned top section has more of a caress than an actual fish playing action, making it ideal for soft-mouthed silvers with the odd better fish chucked in. I reckon it would double up as a great little winter maggot feeder rod for targeting F1s, ide and silvers at up to 40m, too.
THE VERDICT
The super slim 10ft N'ZON method just oozes quality and the performance highlights the rigorous testing these rods have undergone from anglers at the top of their game. There will be a rod in the range for whatever discipline you have in mind, with the emphasise pushed more towards the commercial style of angling. Don't think for one second however, that these rods wouldn't be suitable for catching weights of silverfish on natural venues or rivers, as they are just as suited to feeder fishing for silvers on a short line as they are waiting for a carp to drag the rod in.
FIND OUT MORE ABOUT THIS PRODUCT AND OTHERS FROM DAIWAHERE.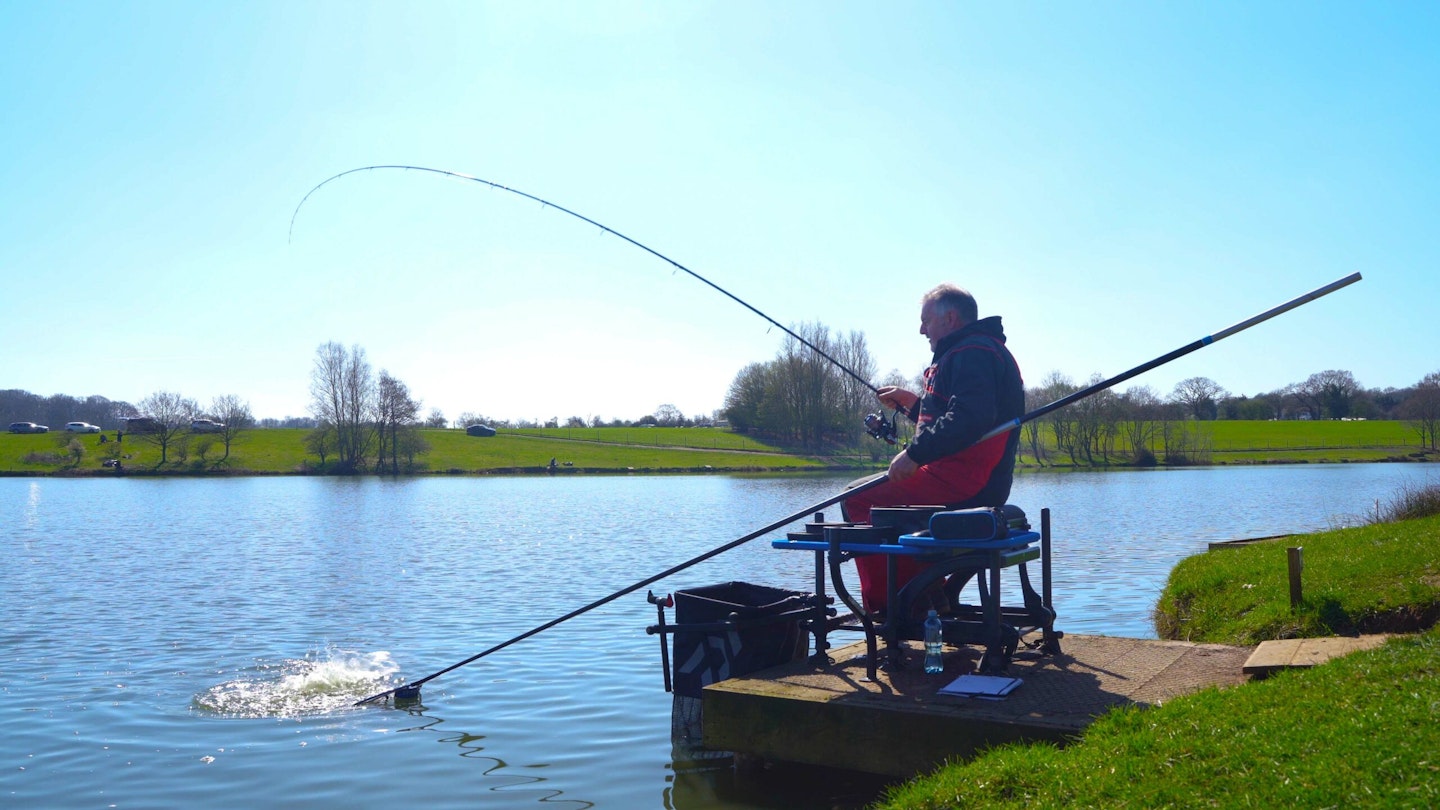 TECH SPEC
- HMC+® High Modulus Plus carbon fibre
- Cork EVA handle with Armlock
- SeaGuide D Ring guides
- Supplied with two carbon quiver tips
- Hook Keeper
Pros
Ridiculously lightweight at only 154g.
Flawless cushioned fish playing action.
Cons
Limited casting potential.
Our choice of alternatives
Description
Lots of high-end tech on this super little Method rod, ideal for all commercials.
Pros
Great for chucking a method between 20-30m.
Through action to help reduce hook pulls.
Cons
Not the best at casting larger feeders.
Description
Its seamless fish playing action suits it to targeting commercial carp of any size.
Pros
An ideal rod for commercial feeder fishing.
Built with targeting large carp in mind.
Cons
A bit powerful for smaller fish.
Description
This stepped-up beauty has the power to cope with bigger fish and longer casts.
Pros
Very lightweight and balanced.
Construction aids casting and accuracy.
Cons
Will struggle to cast a long distance.
Author Mark Sawyer holds the position of Tackle Editor at Angling Times, boasting more than thirty years of experience working within different fields of the angling industry.