FOLLOWING on from his 33lb pike in last week's issue, James Champkin continued his fine run of big-fish form with this 17lb 14oz River Lea barbel. The Milton Keynes rod was on the river just as levels started to drop after flooding, and targeted a swim with trailing branches touching the water and a minor crease in the flow.
Fishing a 10mm Source boilie alongside a PVA bag of crushed offerings, James received 'a tentative bite' and on picking up the rod felt as though he'd hooked the riverbed… until it started moving slowly upstream!
It's James' third barbel over 16lb this season.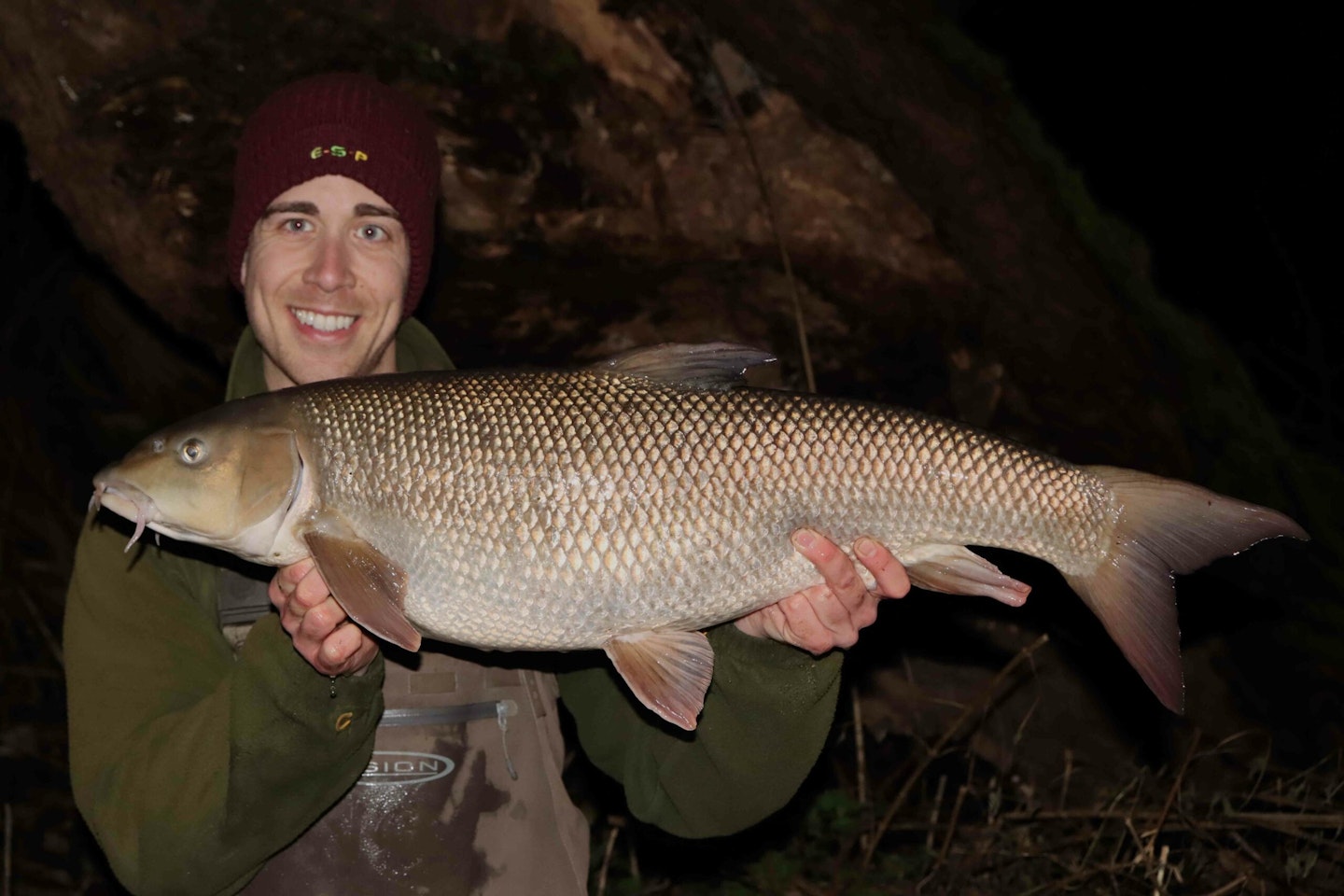 This page is a free example of the amazing content Angling Times Members get every single week. Becoming an Angling Times Member gives you access to award-winning magazine content, member rewards, our back issue archives, bonus content and more! Join our fishing community and find out more today!