REGULAR casting with a Gripmesh feeder packed with sticky mag was key to Koi Croydon banking this superb 17lb barbel.
He was fishing a low and clear River Derwent, armed with six pints of maggots - a cold-water favourite of barbel. He dusted them in Horlicks and added a little water, making them 'sticky' so he could cram them into a cage feeder, from which they'd quickly explode out.
Using a mag-aligner rig with three maggots on his hook, Koi cast every 10 minutes, building the swim. He landed lots of small fish after a 7am start but, as dusk fell, the rod hooped round, and he connected with his intended target.
After an epic battle, he slipped the net under this fish weighing 17lb on the nose – a great result on the small river.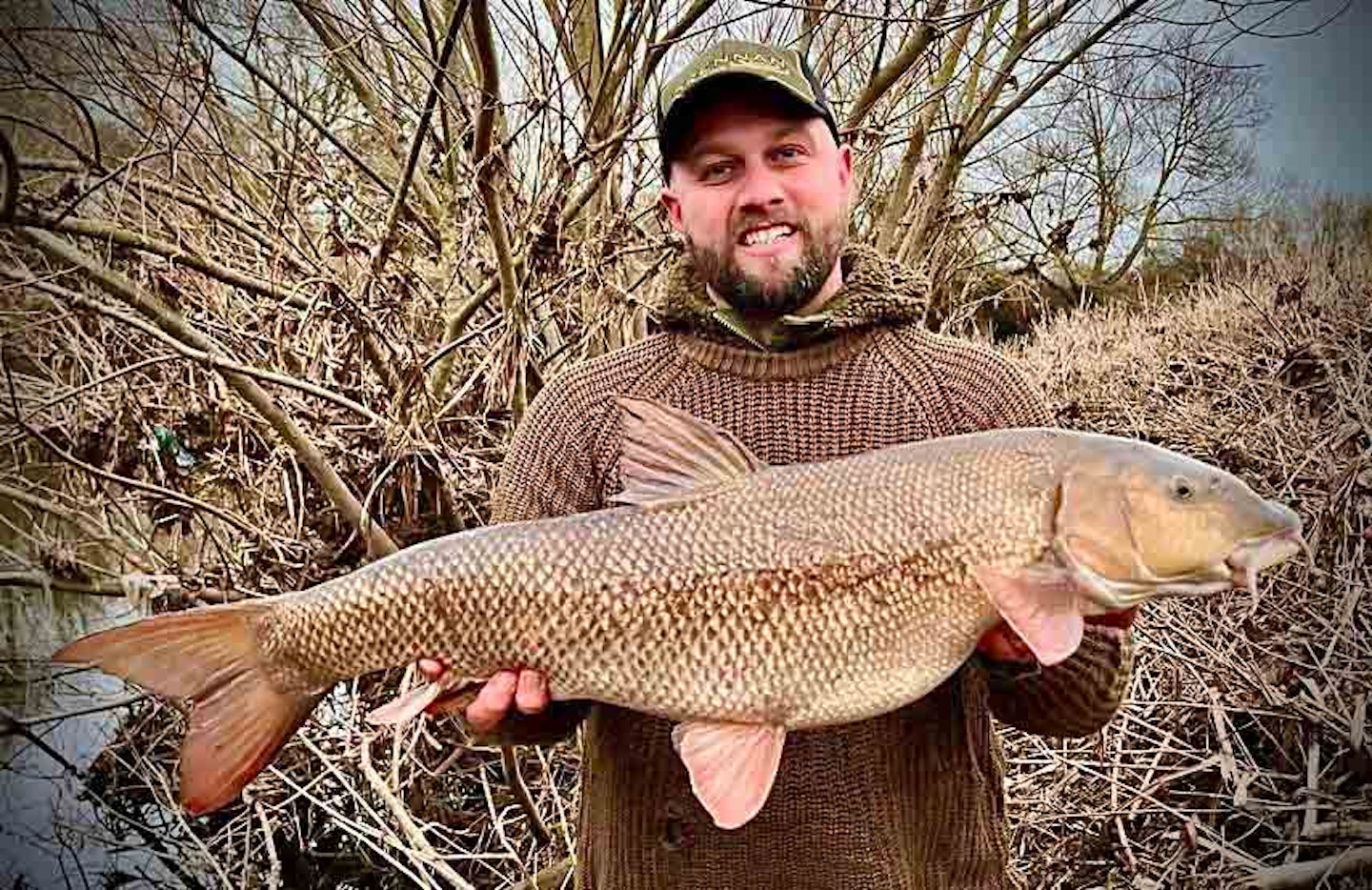 This page is a free example of the amazing content Angling Times Members get every single week. Becoming an Angling Times Member gives you access to award-winning magazine content, member rewards, our back issue archives, bonus content and more! Join our fishing community and find out more today!