A CARP fishing trip to a Midlands lake threw up a huge surprise for eight-year-old Mia Rose Gaynor in the shape of this brute of a barbel weighing 16lb 5oz.
It's one of the biggest examples of the species ever landed from a stillwater, and was caught from Cabin Lake, at Lychgate Fishery in Warwickshire, where Mia was using corn to target carp with her dad Ashley.
"On the last day of our trip we had a blistering run and I thought we must have hooked another carp, but 10 minutes later, this huge barbel surfaced – we both nearly screamed!" said Ashley. "When the fish lay in the net, I needed a moment to come to terms with what had happened. The fishery owner told us there are only three barbel in the lake, with this fish being the biggest!"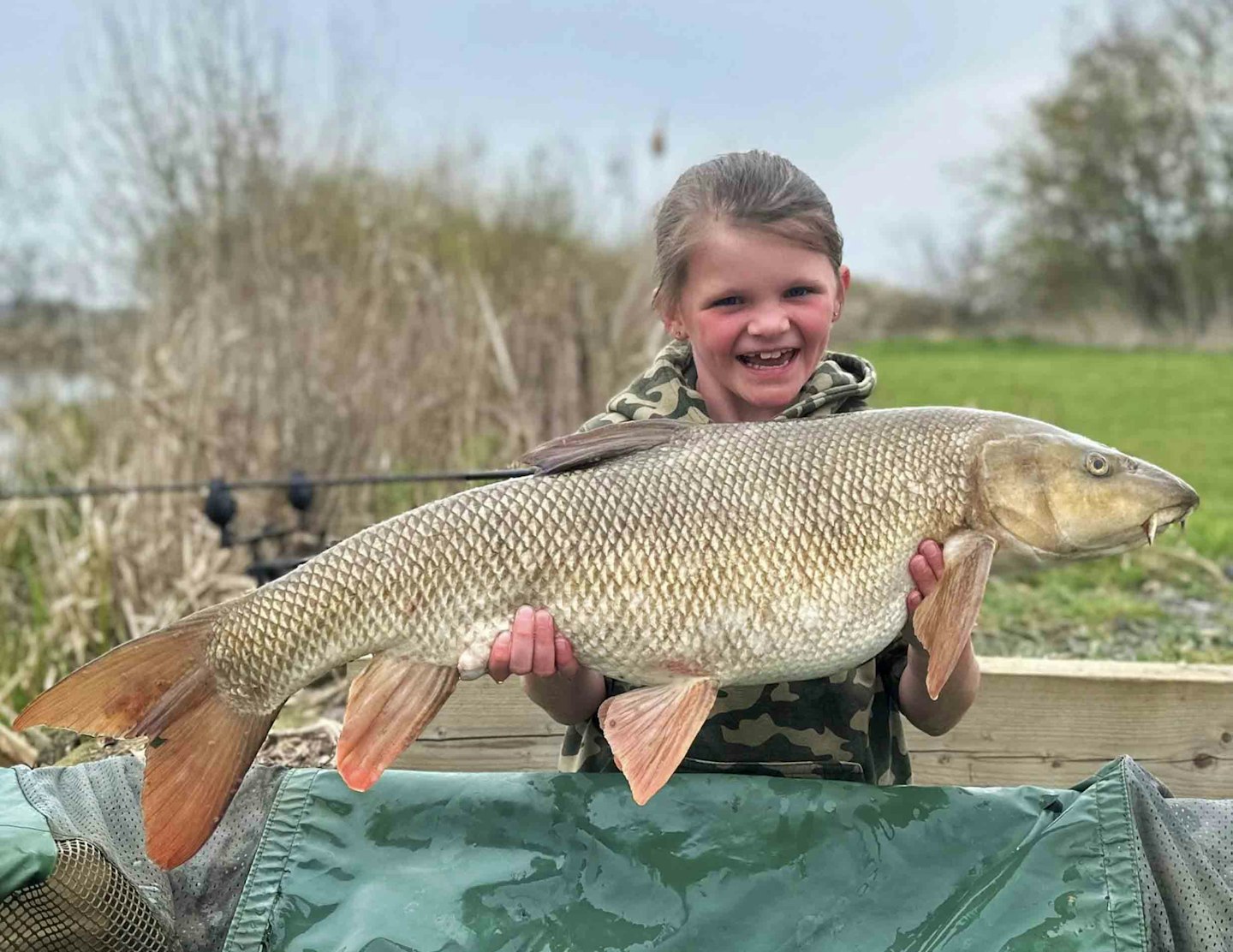 This page is a free example of the amazing content Angling Times Members get every single week. Becoming an Angling Times Member gives you access to award-winning magazine content, member rewards, our back issue archives, bonus content and more! Join our fishing community and find out more today!