(This catch was taken before the end of the river season on March 15th)
WHEN young Finley Chase set off for a day's fishing with his grandad, he could never have expected to land this huge 4lb 6oz perch – a fish most anglers go a lifetime without catching.
The seven-year-old was fishing the River Lea, where he roved around using small roach for bait. The tactic is well-known for tempting big stripeys, but nobody could have prepared him for what the day held in store.
"Finley has been fishing with me and his dad since he was four, and loves going whatever the weather," his grandad Mark told us.
"He was using a spinning rod and a float and was moving about to find the fish. The perch fought hard, and when it surfaced, you could certainly say he got a shock!"
Fancy catching a monster perch yourself? Here's whereand how you can do it!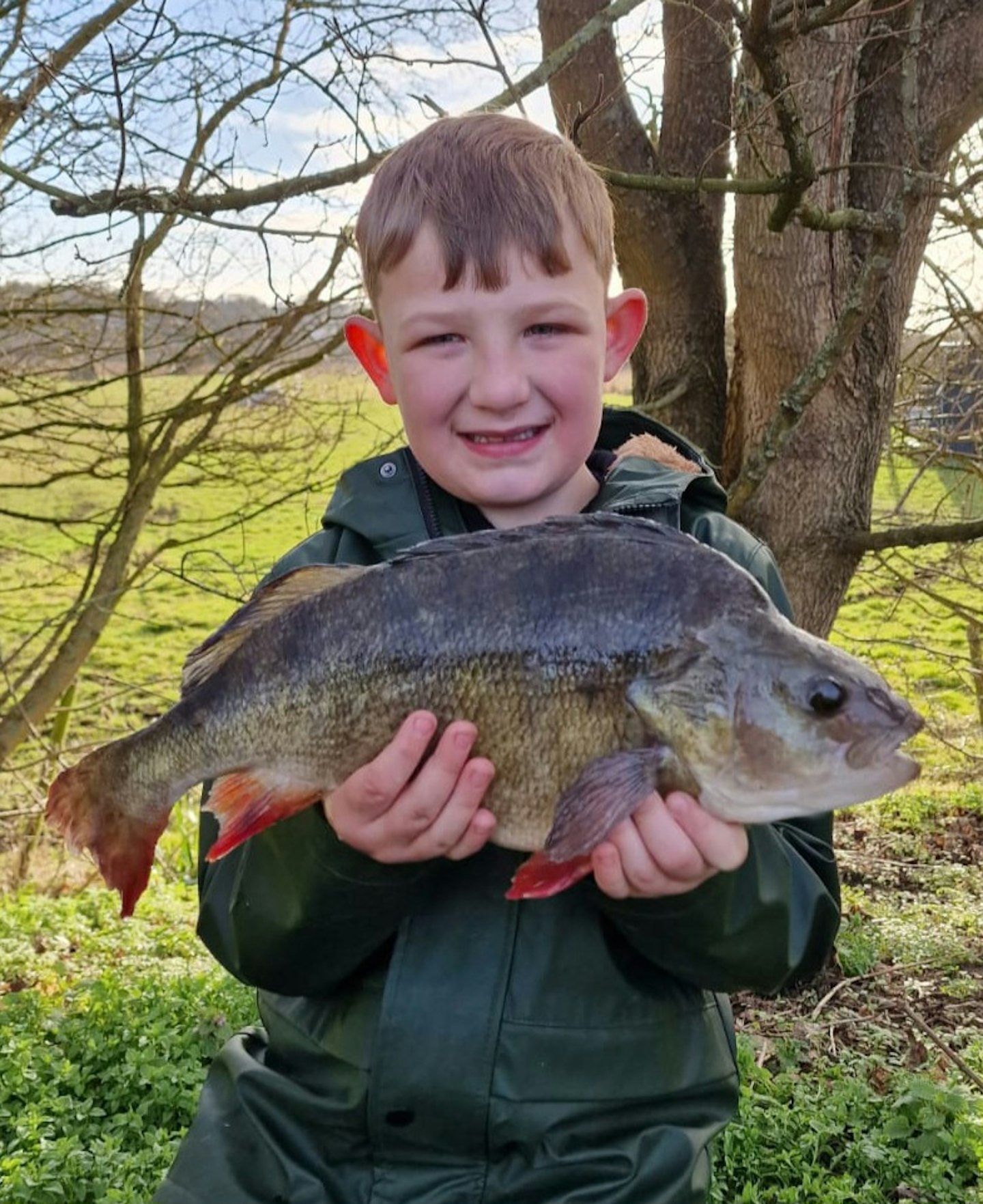 This page is a free example of the amazing content Angling Times Members get every single week. Becoming an Angling Times Member gives you access to award-winning magazine content, member rewards, our back issue archives, bonus content and more! Join our fishing community and find out more today!