(This catch was made before the end of the coarse river season on March 15th)
BRITSH RECORD dace holder Simon Ashton rolled back the years after landing this 1lb specimen from the in-form River Ribble.
He was fishing with his daughter, Harper, when he banked the fish – the biggest he's seen since catching his 1lb 5oz national best from the River Wear over 20 years ago.
The pair enjoyed a superb session, sharing 38lb of quality fish on float tactics, with Simon tempting the 'pounder' on a triple maggot hookbait, fished over groundbait.
When he first connected with the fish, Simon thought it was a chub, so couldn't believe his eyes when a dace rolled over the net cord. In his own words, the fish was 'pigeon-chested and as fat as butter'.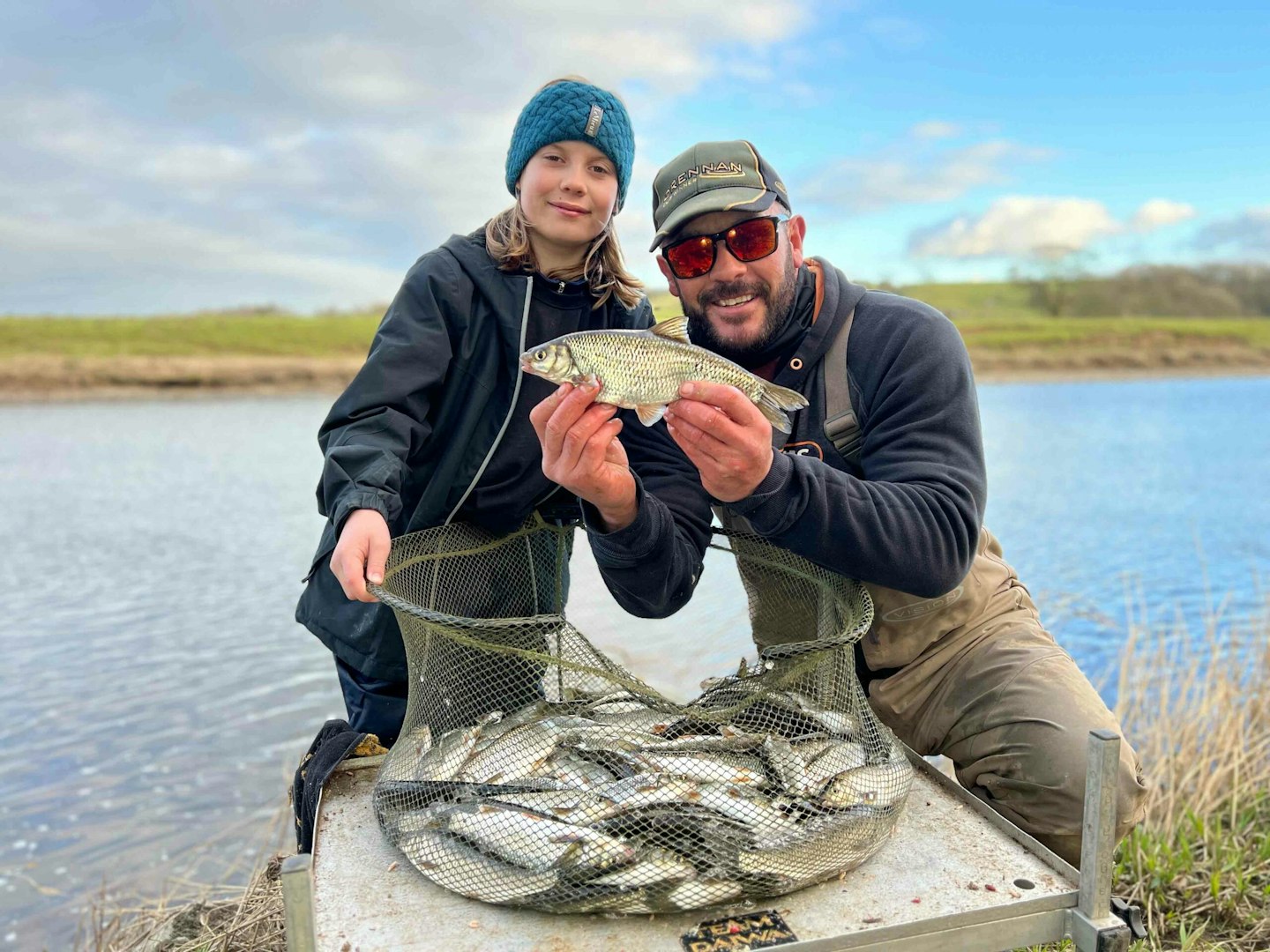 This page is a free example of the amazing content Angling Times Members get every single week. Becoming an Angling Times Member gives you access to award-winning magazine content, member rewards, our back issue archives, bonus content and more! Join our fishing community and find out more today!