After work overnighters are never the easiest sessions for carp anglers, but for Rhys Fisk all the effort that goes into these short trips paid off with the capture of one of the biggest residents at Elson's Lake on the Stanwick Lakes complex.
Watching a swim for 30 mins while setting up on the Northamptonshire venue, Rhys soon saw several fish boshing at 30-yards range, so quickly deployed rigs to the area just one rod length apart.
"I decided to spod a mix of 2mm and 4mm Krill pellet to a clear spot I found in the weed," he said.
"Spinner rigs with 12mm pineapple pop-ups soaked in Korda Isotonic Supreme Goo were the presentations I went with."
Just one hour later, one of the bobbins pulled up tight and Rhys was in.
"I couldn't believe what I was looking at in the net," he told us.
"A new personal best, a UK forty at 41lb and one of only two 40lb-plus fish in the lake – I'm so pleased!"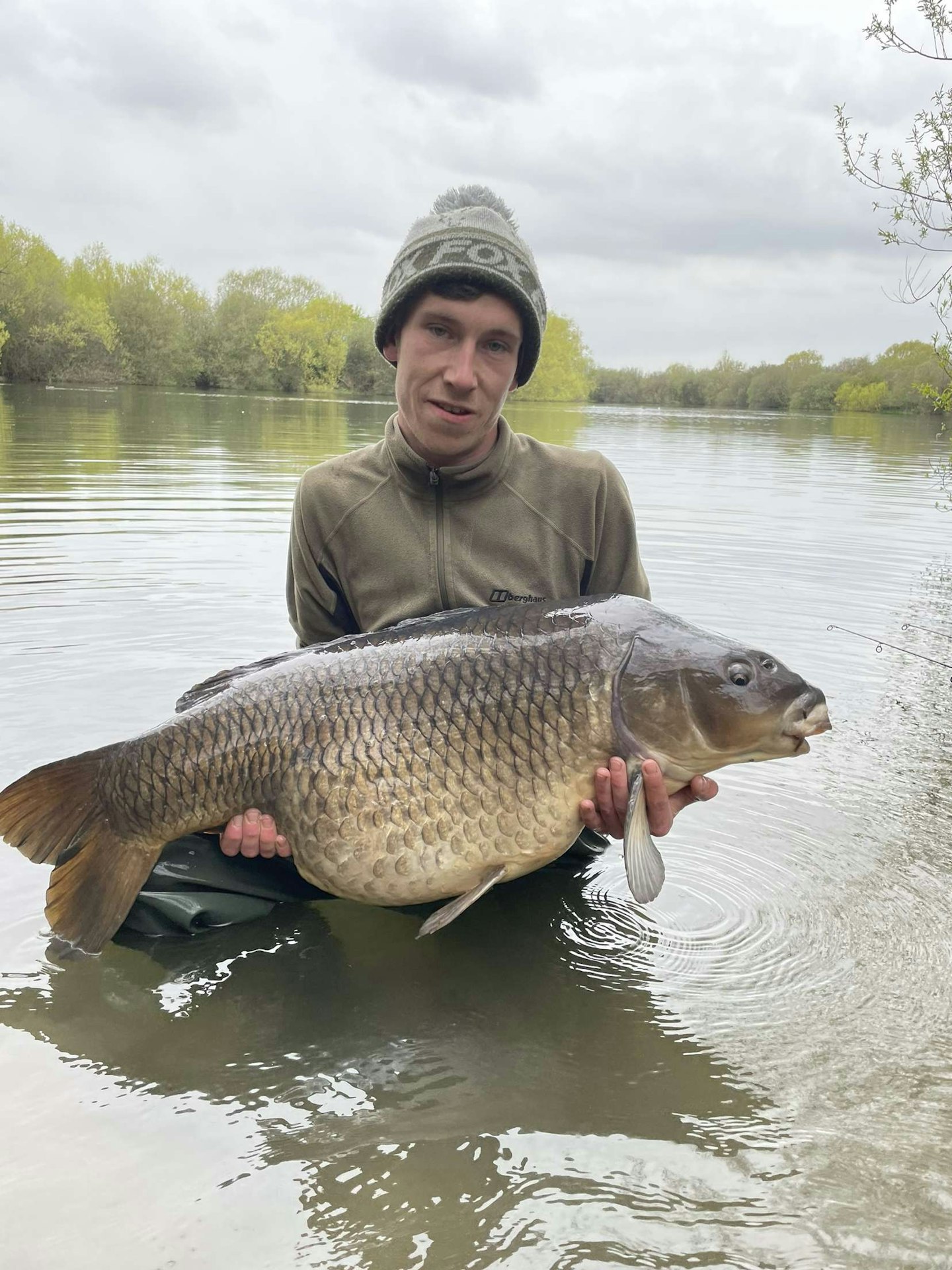 This page is a free example of the amazing content Angling Times Members get every single week. Becoming an Angling Times Member gives you access to award-winning magazine content, member rewards, our back issue archives, bonus content and more! Join our fishing community and find out more today!