At face value, eighth place in their first World Champs appearance might seem like a poor result for the Dragon Energy/Ringer Baits England Freestyle Feeder team, but on a very hard river, a medal was within their grasp right up until the final hour.
Sitting in medal contention after day one in sunny Spain, England were looking good for bronze with the final hour to come. However, inexplicably, the whole team failed to catch a fish in those closing stages while anglers around them did, leaving them to watch agonisngly as a podium place slipped away.
Romania took the gold on 29 points, Poland silver with 34 and South Africa bronze with 38, England's 52 points seeming a long way off. However, with so few fish to catch, one carp was worth mega points and just two catchers in that last hour and a bit would have seen them home.
GET ALL THE KIT YOU NEED FOR FEEDER FISHING WITH OUR LATEST BUYER'S GUIDES.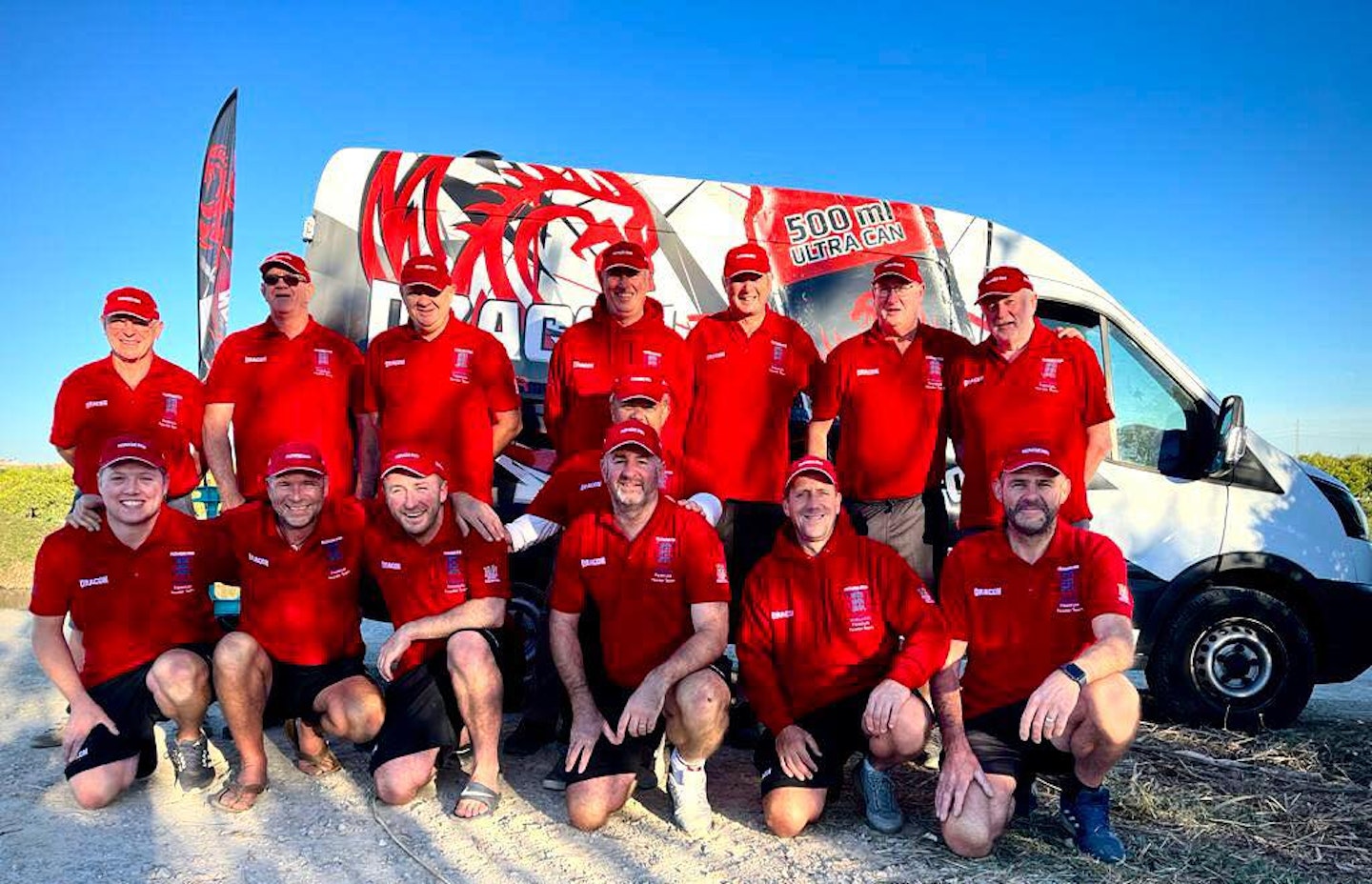 "It's quite simple," said England boss Tommy Pickering. "We were in it after day one and had a medal with an hour and 40 minutes to go, but never caught a fish expect one carassio in that time. I've absolutely no idea why. If we'd got a couple of carp, it'd have been totally different."
"That was the nature of the river though – it was brutal. You had to cast into the far bank rocks and snags to get a bite and then pull like mad to get them out," he explained.
"Even with 10lb mainline and 0.22mm hooklengths, we were getting broken! Nick Speed lost a carp on say one that would have given him five more points, Alex Dockerty hooked five fish on day two and landed only two of them – any one of the three he lost would have been six more points, so you can see how quickly points could be gained."
IMPROVE YOUR FEEDER FISHING WITH THESE EXPERT TIPS FROM STEVE RINGER.
Fielding a side of Nick and Alex plus Joe Jaggar and former England Feeder gold medal winner Phil Ringer, England's practice week went well and on day one, 22 points left them in sixth. Joe won his section, Phil took third and Alex fifth, with only Nick struggling as he scored 13 points after losing that carp.
Day two wasn't so good though, Nick taking fifth in section, Phil a sixth, Joe ninth and Alex tenth for a 30-point tally.
Team result: 1 Romania, 29pts; 2 Poland, 34; 3 South Africa, 38; 4 Ukraine, 40.5; 5 Slovakia, 41 (42-870); 6 Portugal, 41 (31-060); 7 Lithuania, 44; 8 Dragon Energy/Ringer Baits Team England, 52; 9 Italy, 52.5; 10 Belgium, 56.5; 11 Germany, 57; 12 Spain, 63; 13 Hungary, 64; 14 Czech Republic, 65.5; 15 Austria, 74; 16 Bulgaria, 75.
Individual result: 1 M Dolny, Poland, 3pts; 2 D Rovensky, Slovakia, 4 (34-150); 3 D Gutianskij, Lithuania, 4 (27-240); 4 L Flat, Romania, 4 (26-800); 5 I Buglak, Ukraine, 5 (25-750); 6 P Rigo, Slovakia, 5 (21-590).
This page is a free example of the amazing content Angling Times Members get every single week. Becoming an Angling Times Member gives you access to award-winning magazine content, member rewards, our back issue archives, bonus content and more! Join our fishing community and find out more today!