Lee 'Mozza' Morris banked one of the best carp of the year last week, the UK's biggest fully scaled mirror at a whopping 60lb 5oz.
Fishing Manor Carp Fishery in Hampshire, Lee landed his new personal best just two days after his birthday - that's some gift!
Even more impressive was that it was just his first night, and first session on the 3-acre water, which despite currently operating as a syndicate, will this year be moving over to an exclusive lake bookings model.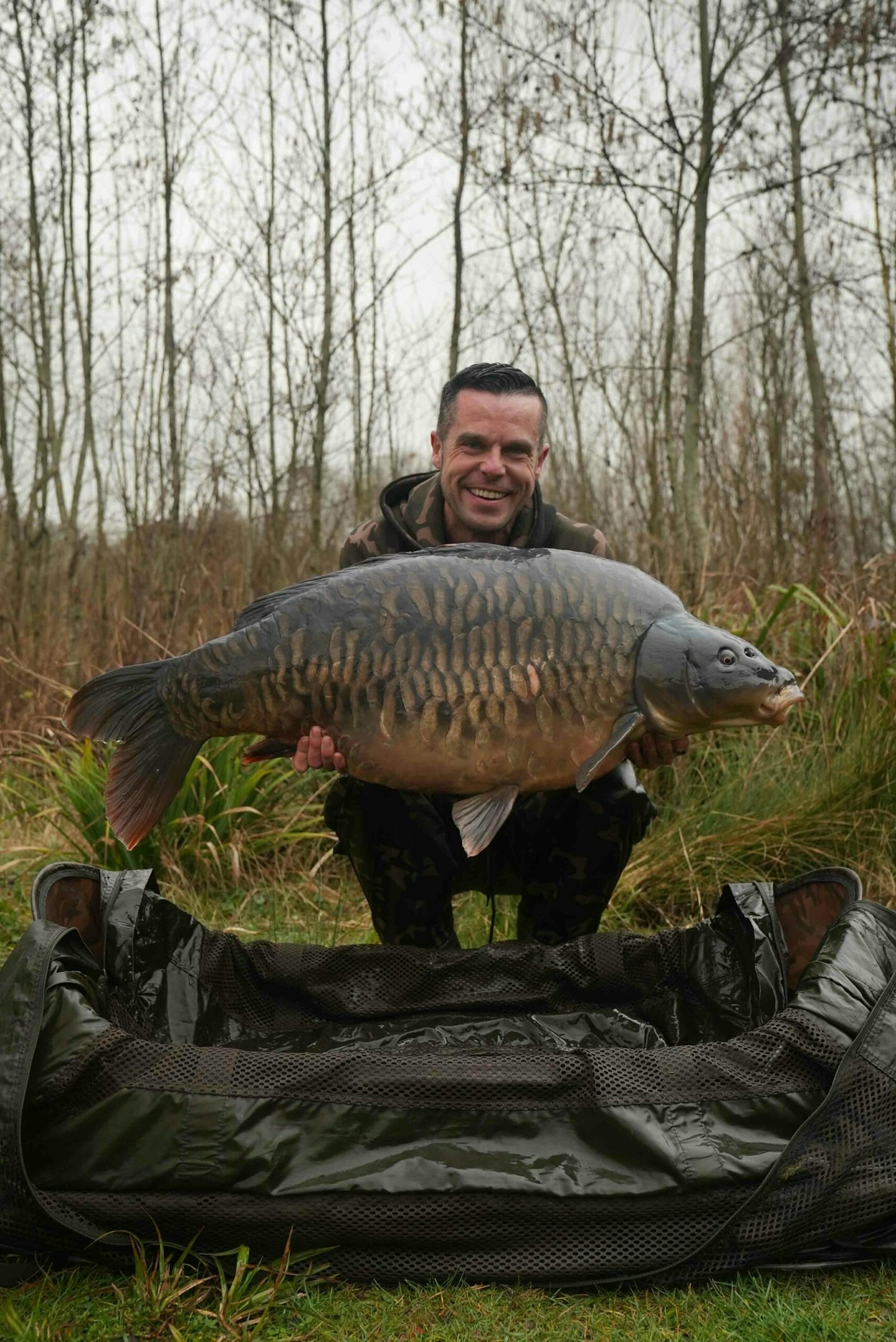 "I know the owner well, but only learned that this huge fish existed right on my doorstep just a few weeks ago," Lee told us.
"Fortunately, given the plans he has for the water, he invited me down for a guest session to help promote the venue's shift to lake bookings, which is being done to help fund an otter fence."
After arriving at the venue, Lee spent a significant amount of time looking for a spot amongst the think weed, before deploying three rigs to the same area with a really crafty bait mix.
"All winter I've been doing well on solid bags filled with DNA Crayfish Mix pellet, Insect Mix powders, squats and casters, with a DNA Bug hookbait over the top," he said.
"With all three rods just a rod-length or more apart, I baited the spot with 20 Spombs of chopped worms and casters - leaving some of the other anglers on there thinking I was mad!"
These tactics proved perfect for Lee, with his first bite coming just before dark from a 32lber - a great start!
"I managed to keep the fish away from the other rods, so didn't recast as I didn't want to spook the area," he said.
This turned out to be the best possible decision, as at 1am his middle rod was away with the fish of his dreams.
"I hooked into the fish and was just frantically trying to get my waders on in the shallow margins, it was carnage," he told us.
"I was just reeling, reeling and reeling, when this leviathan appeared on the surface.
"At that point I knew it could only be that one, so got out towards it as far as I could, as quickly as I could."
Lee then struggled to put into words what he had sitting in his landing net.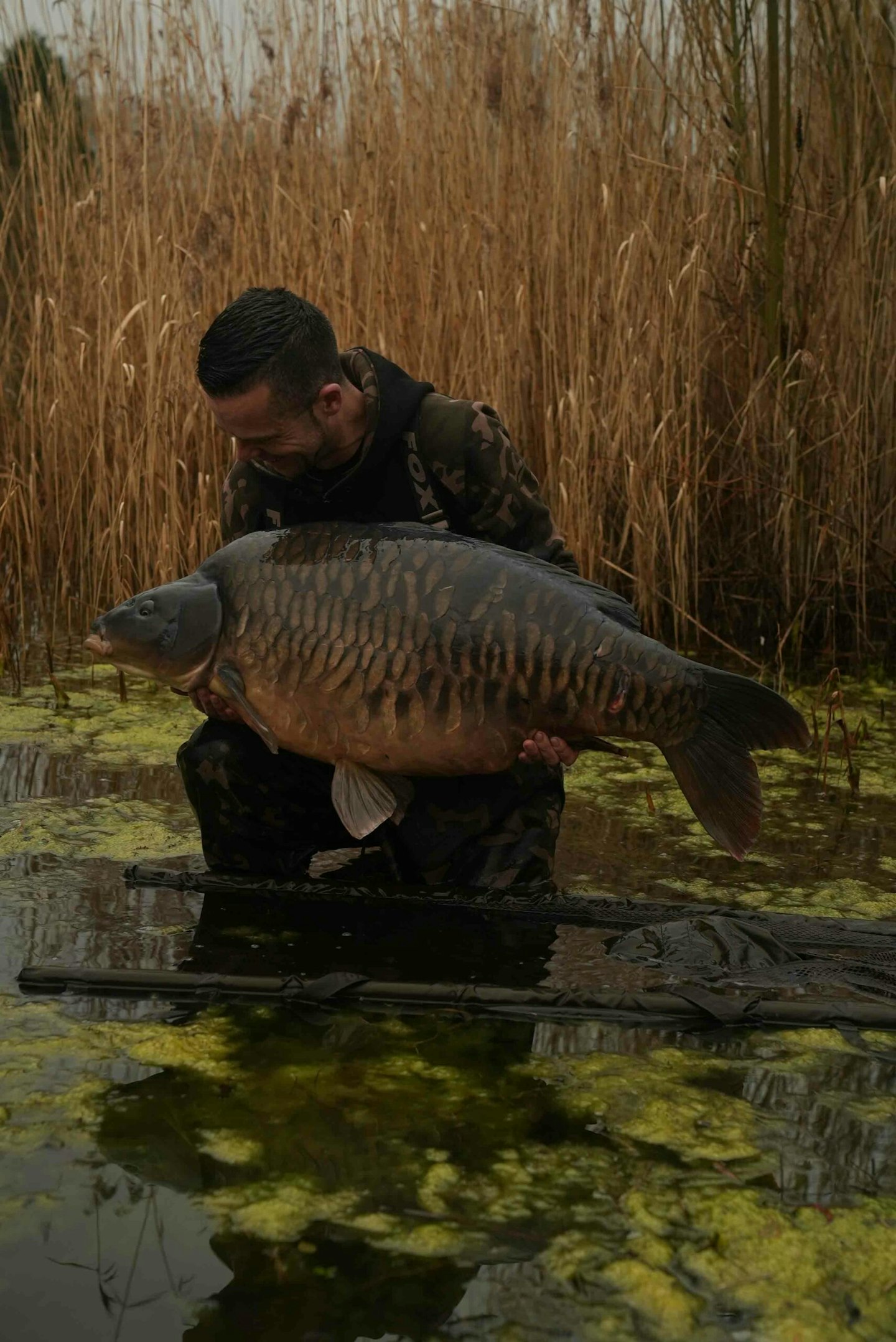 "The owner was as equally over the moon as I was, as there were rumours the fish was dead," he said.
"It turned out to be a great thank you to him for letting me on.
"The fish itself is unbelievable, you just can't imagine it.
"It has everything going for it, an amazing freak of nature that is going to do 70lb one day I'm sure.
"I'm on cloud nine, you just never think you'll catch a British sixty."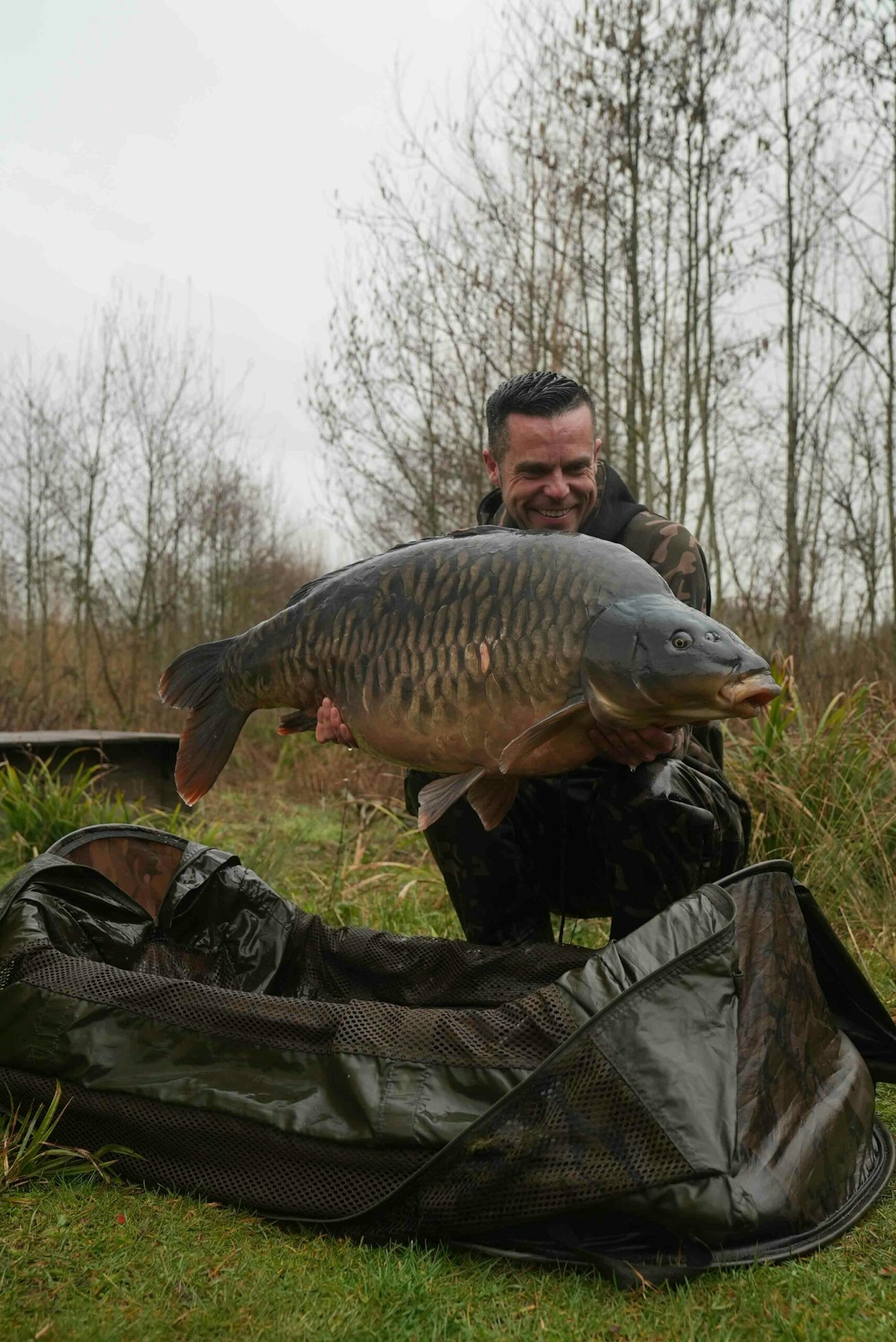 So, could Lee's monster mirror be the British record one day? Mark Simmonds, the fish farmer who stocked the fish, believes it's more than in with a chance...
"It's one of those complete freaks," he said.
"As is often the case, it's a male fish, and at only 13 years old, the sky is the limit.
"We have had a number of fish over the years gone over 60lb but never at this age.
"In comparison, the largest of its siblings in the same lake is just a mid-thirty.
"The owner, Justin, certainly knows what he is doing and the water is mega rich in natural life being right next to the River Test.
"We have several 40lb fullys around the country these days, but this fish has just blown the rest away with its growth - amazing to think it was stocked at just 1lb."