(This catch was taken before the end of the river season on March 15th)
A 7lb chub is the Holy Grail for many Yorkshire anglers, and Sam Hubbard smashed it out of the park with this 7lb 2oz specimen, braced with another fish of 6lb 13oz.
Sam was fishing paste into darkness when he had a gentle knock on his quivertip, followed by a more positive pull-round. A heavy fish thumped towards a downstream snag, but steady pressure steered it to the net. Once he lifted it out of the water, he knew it was the one he'd been after.
Catch one yourself next season with these great tips!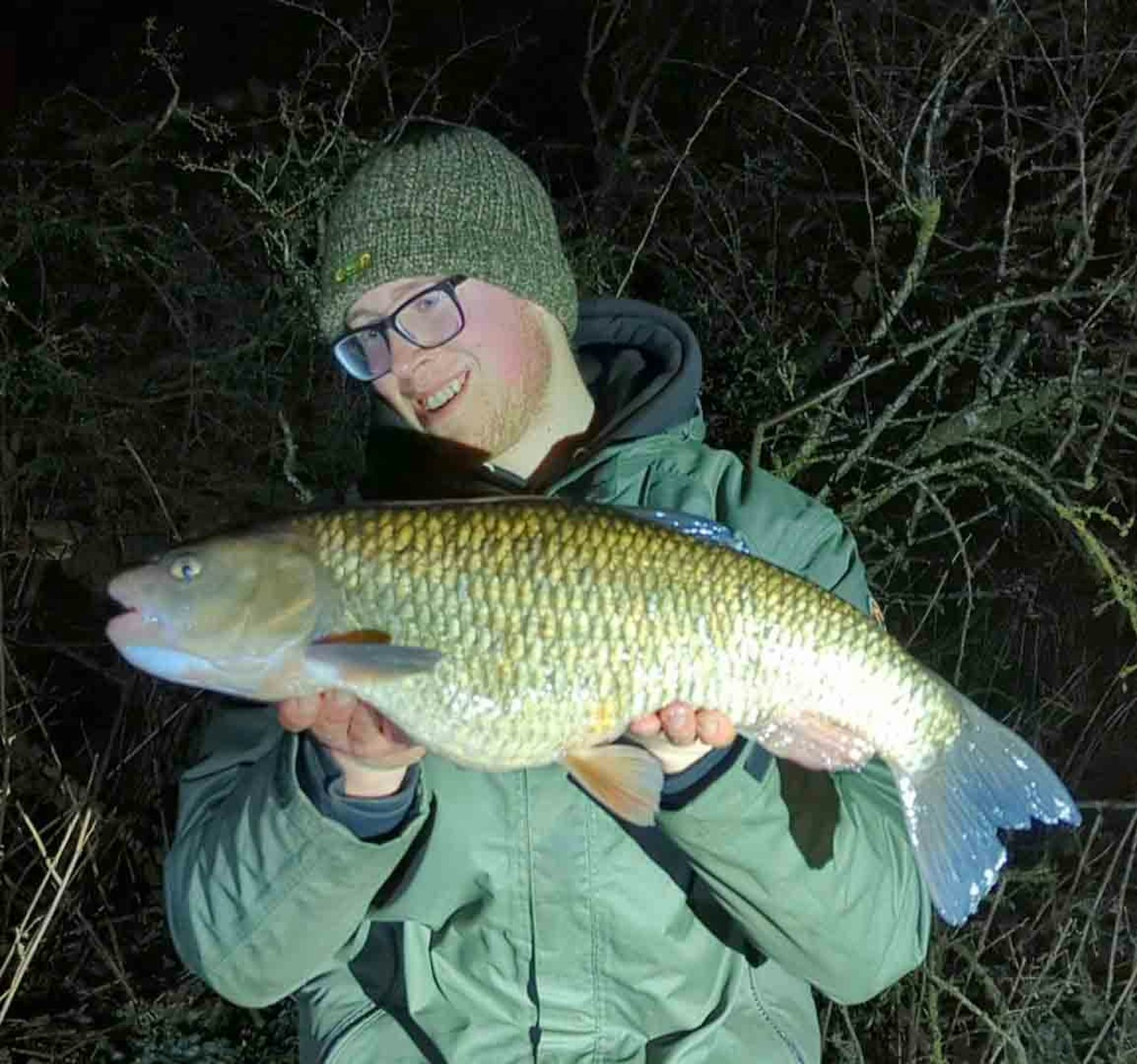 This page is a free example of the amazing content Angling Times Members get every single week. Becoming an Angling Times Member gives you access to award-winning magazine content, member rewards, our back issue archives, bonus content and more! Join our fishing community and find out more today!