(This catch was taken before the end of the coarse fishing season on rivers on March 15th)
TWO friends signed off their river fishing campaigns in truly remarkable fashion when they landed giant chub weighing 8lb 3oz and 8lb 5oz… with both bites coming within moments of each other!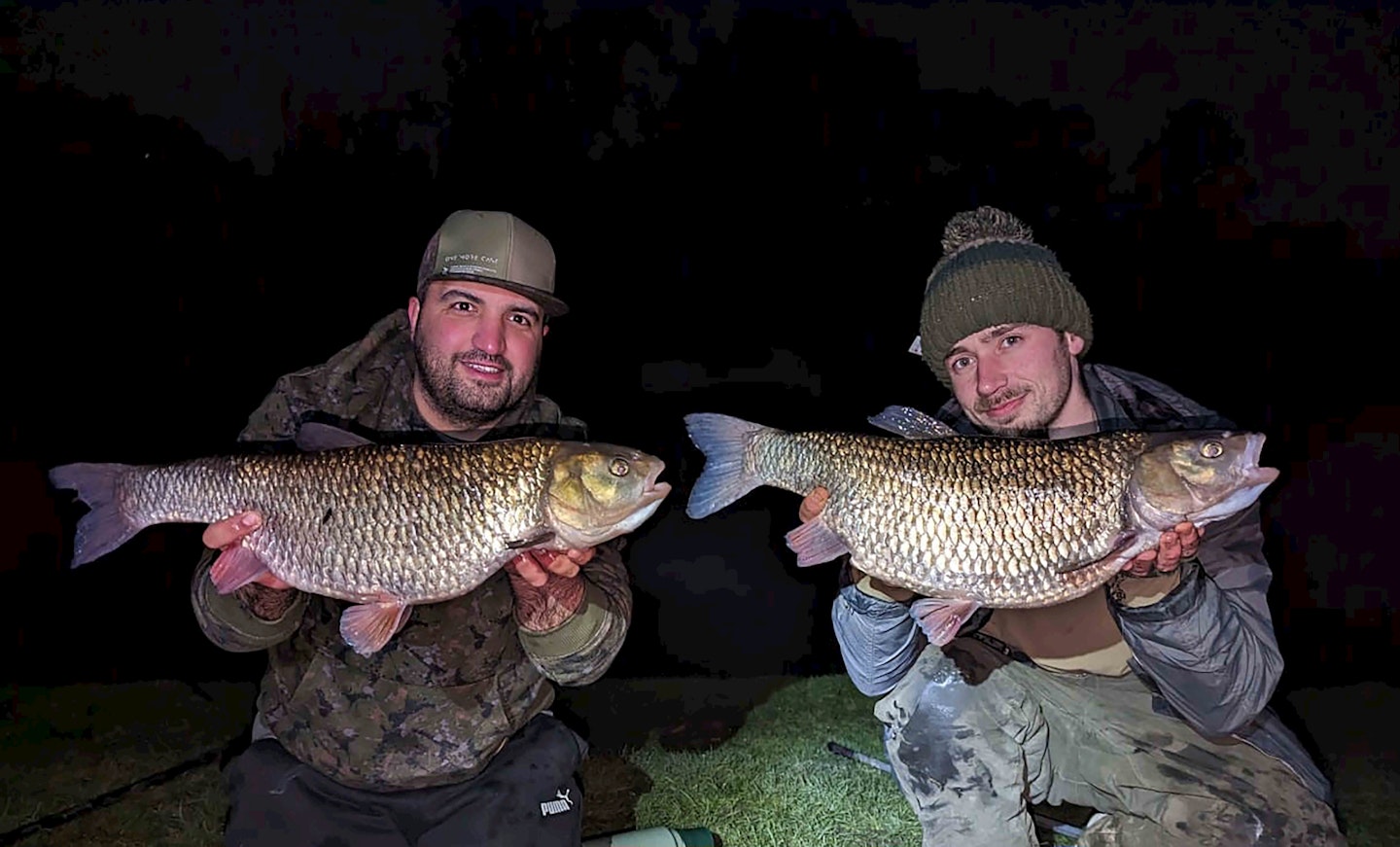 Omar Sriti and Sam Wakefield had already enjoyed a great season on the Thames, having landed big perch, pike and barbel, when they decided to try a new stretch they hadn't fished before in the hope of nabbing a late season chub PB.
However, what happened next was something neither could have imagined in their wildest dreams.
"We picked a day that we felt was too cold for barbel but would give us a decent chance of singling out the chub," Omar told us.
"The river was high and pushing through, but we knew we had to try, so we picked two spots and cast out paste-wrapped fishmeal boilies, albeit with low confidence.
"After an hour I had a small indication, and Sam said it was likely a chub. Suddenly, the rod hammered round, and I thought I'd hooked a barbel but, as it came closer, I saw a big chub surface in the moonlight."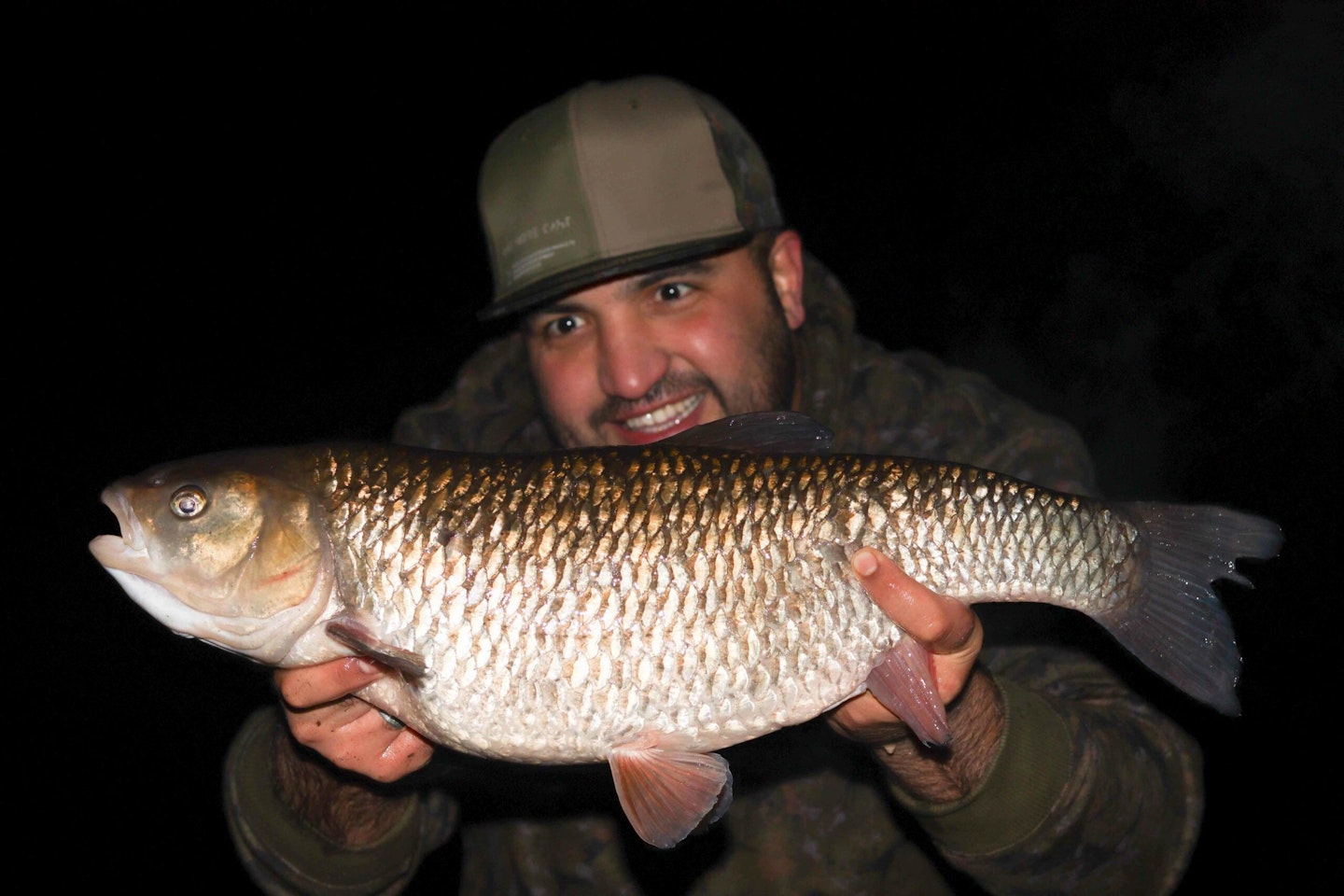 Once in the net, it was clear Omar had caught something special, so he called his friend and experienced Thames angler, Adam Bassimeh, to come and help with the weighing.
"As soon as Adam arrived, Sam's rod went and he hooked another big fish!" continued Omar.
"After a tough battle, another huge chub was landed, and the three of us couldn't believe what we were seeing. Adam weighed them both, with mine hitting 8lb 3oz, and Sam's a massive 8lb 5oz. We were all stunned!"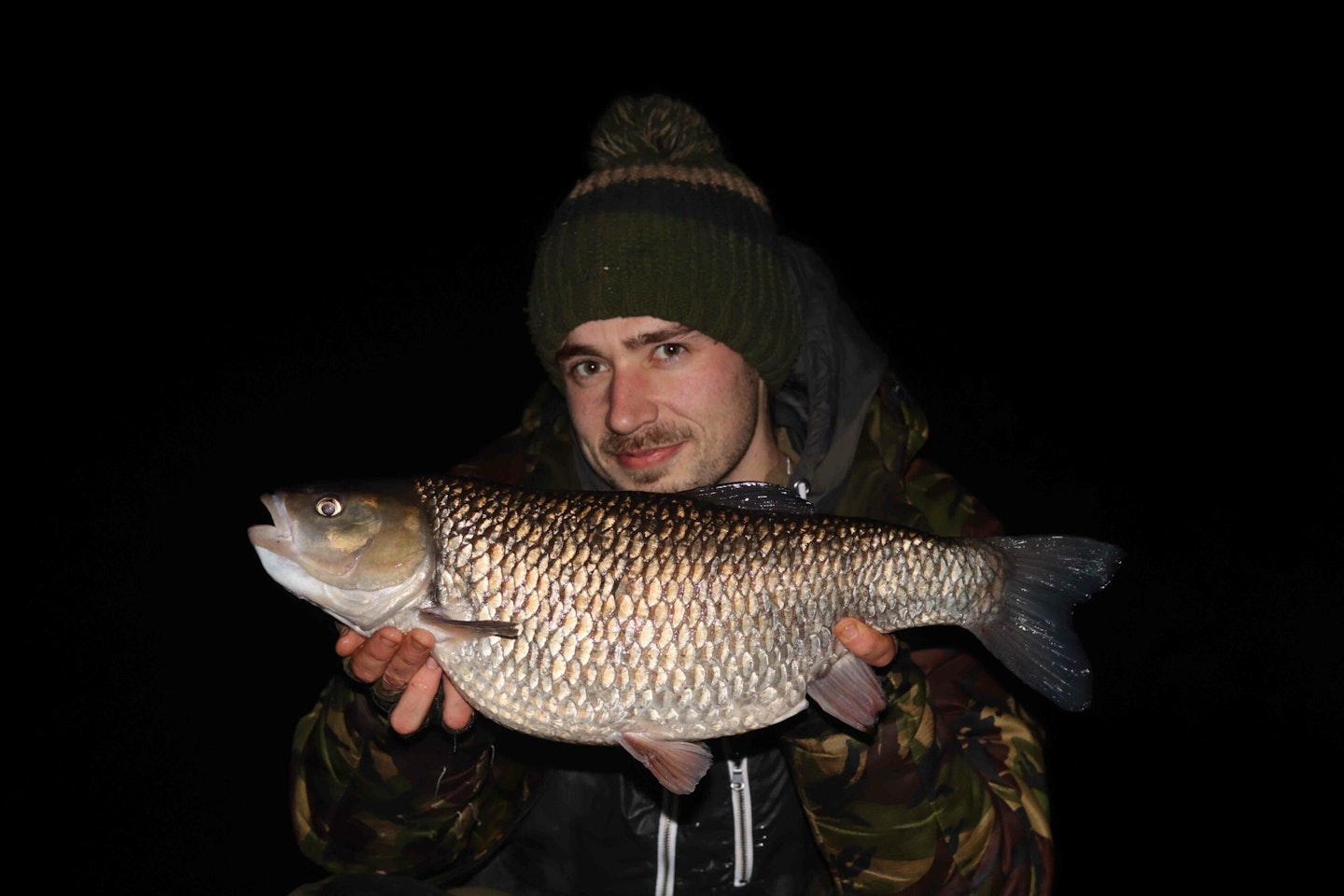 Fancy catching one yourself next season? Here's some greattips and venues to target to help you do it!
This page is a free example of the amazing content Angling Times Members get every single week. Becoming an Angling Times Member gives you access to award-winning magazine content, member rewards, our back issue archives, bonus content and more! Join our fishing community and find out more today!