A family in Wales was left stunned this week after the discovery of a flying fish on their evening walk.
Enjoying an evening stroll on Harbour Beach at New Quay, Richard Taberner and his three children were amazed to find the creature lying on the sand.
"It was very dark so we were lucky to spot the fish washed up on the beach," he told Wales Online.
"We saw it had long, wing-like fins and recognised it as a flying fish, which we thought was a highly unusual sight for West Wales."
THERE ARE ALL SORTS OF WEIRD FISH OUT THERE, HERE ARE SOME VENUES WHERE YOU CAN CATCH ONE.
With the creatures' natural range usually limited to much warmer seas than ours, it is an extremely rare find. There are around forty types of flying fish globally, spanning locations from the Caribbean to the Indian Ocean. They also occur in some parts of the Mediterranean, which is the nearest population to the UK.
Perhaps the least surprised onlookers are scientists and climate change experts, who point to warming seas as the driving factor in unusual finds. In recent times, non-native species like amberjack and comber have recently been caught in British waters, while a swordfish was spotted near the Isle of Man last year.
FROM RARE FISH TO RARE DEALS, DON'T MISS OUT ON THESE AMAZING BLACK FRIDAY TACKLE SALES!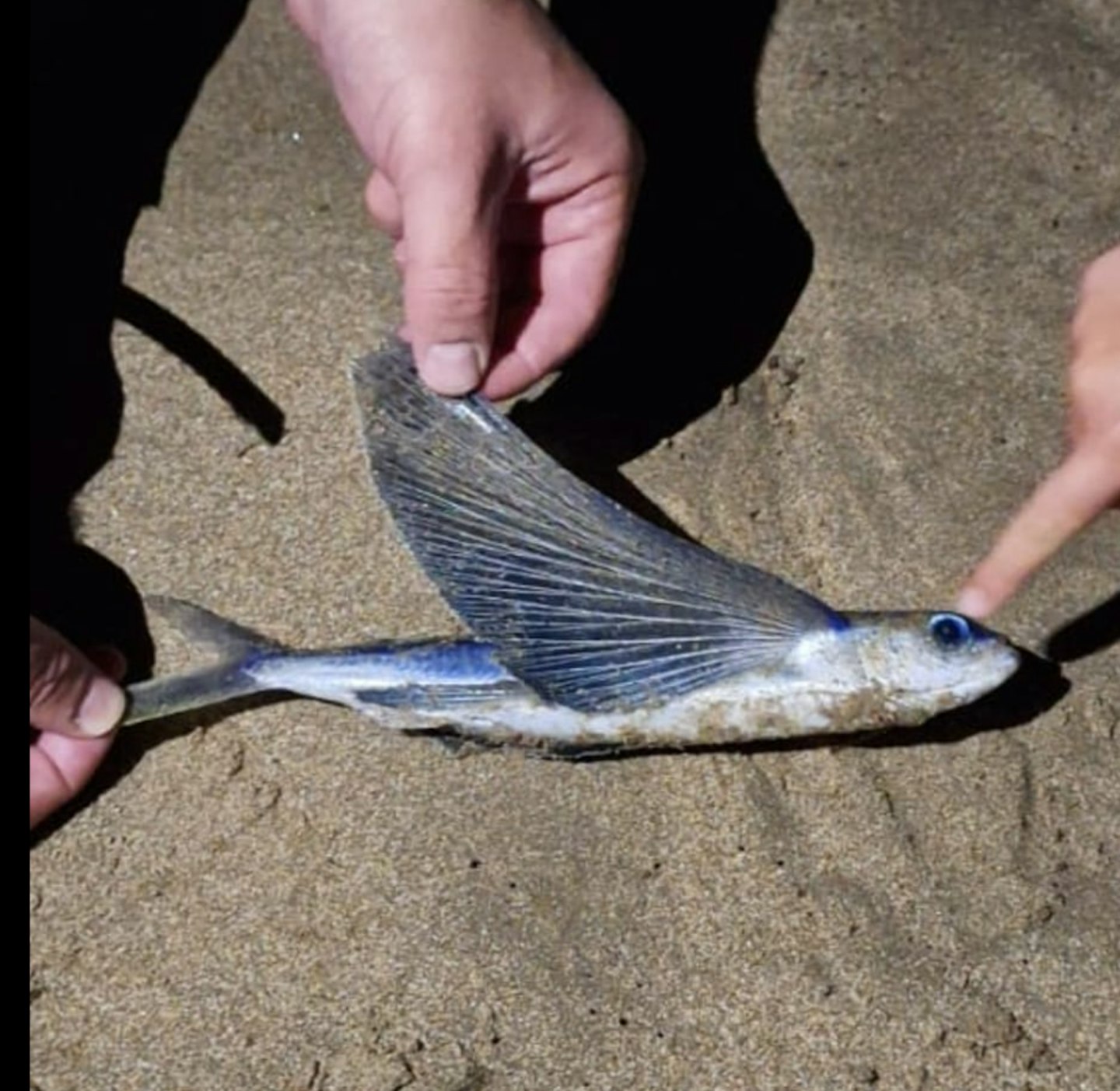 This page is a free example of the amazing content Angling Times Members get every single week. Becoming an Angling Times Member gives you access to award-winning magazine content, member rewards, our back issue archives, bonus content and more! Join our fishing community and find out more today!