Ranging from vibrant golden orfe to bruising catfish, stillwaters nationwide are home to fish that'll put a smile on your face… or leave you wishing you'd never hooked them!
Here we've selected a dozen venues that offer something a little different in terms of the size, colour and strength of what might take your bait.
Starcarr Lakes, Brandesburton, E Yorks
At this immaculate fishery you've a chance to bag one of the most vibrant fish on our shores – the golden tench. The Old Trout Lake is a good bet for one of these. It's deep, so if you're floatfishing, there's no need to go too far out. The feeder is another good bet, using a pellet or wafter hookbait. The smaller Clay Pool is home to a range of species too, including the odd golden rudd and golden tench.
Contact: 07912 677302
Messingham Sands Fishery, Scunthorpe, Lincolnshire
The North and South Lakes offer the chance to tangle with one of Britain's hardest-fighting species – the catfish! They are growing on well here, with night fishing also available. One of the best tactics is to fish a large chunk of meat over a bed of fishery pellets or boilies, being sure to use strong gear. Oak Tree Lake is also full of surprises, and fishing the waggler or pole will bring regular bites.
Contact: 07900 26598
Stonebridge Fishing Lakes, Northallerton, North Yorkshire
At Stonebridge Fishing Lakes you'll catch stillwater chub to a good size, and some clonking ide, using pole or waggler tactics, loosefeeding casters. It's worth spending a little while feeding before casting out, allowing the fish to gain confidence in the bait.
Contact: 01609 748818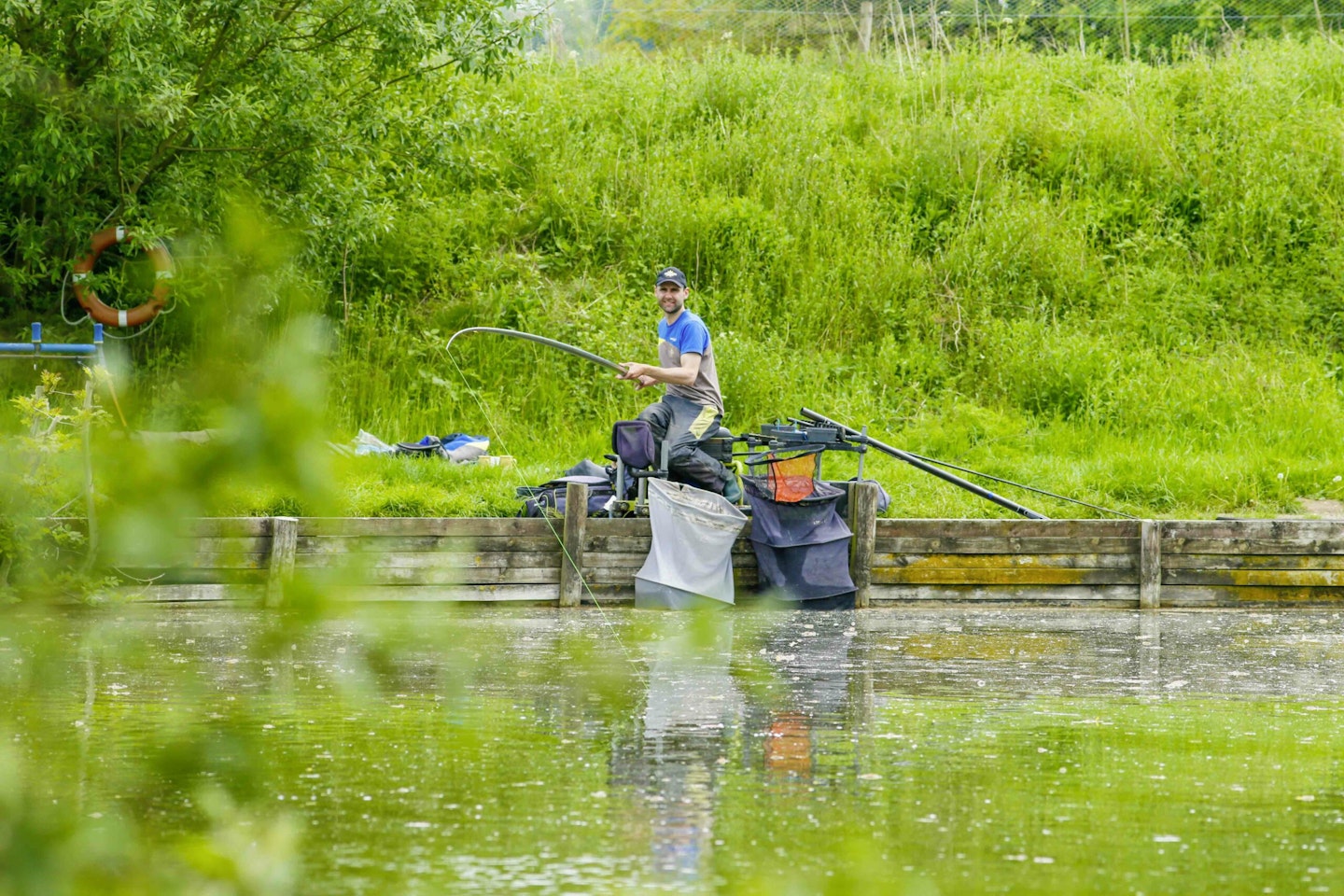 Decoy Lakes, Peterborough, Cambridgeshire
Best known for its bumper match weights, Decoy Lakes is also home to one of Britain's rarest fish – the tiny bitterling. Angling Times staff have caught these silvery specimens in our annual office matches at the venue, from both Beastie and Lou's Lakes. Targeting one by design would be a real challenge, your best bet being to fish maggots or pinkies at close range. Don't go too light with your gear, as this fishery is full of carp!
Contact: 01733 202230
Cross Drove Fishery, Thetford, Norfolk
Cross Drove is a haven for mixed species, and is home to just about everything, including catfish and zander. The lake is feature-filled and mature, so strong gear is called for. An interesting way to fish is with worms, either under a float or on the pole. Night fishing is also available and is ideal for the lake's catfish. Be sure to book this option in advance.
Contact: 01842 828102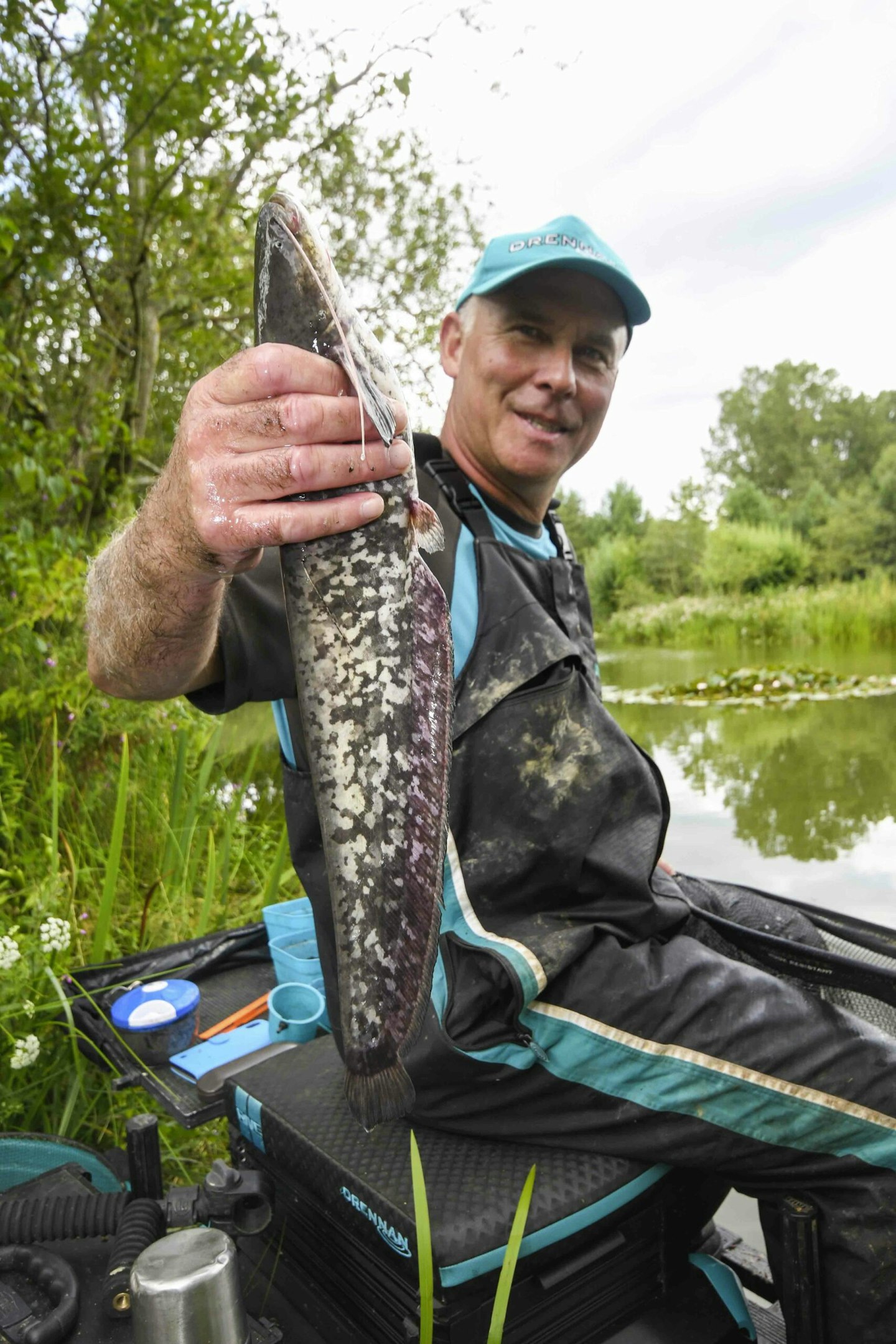 How End Fisheries, Bedford, Bedfordshire
You'll get bites from a range of species at How End Fisheries, with the chance of a golden tench mixed in. Natural baits are a good choice, fished in the deeper water over a bit of groundbait. Worms and casters can single the better ones out, with plenty of the green variety about to keep you busy until you wait for that dazzling flash of gold as you hook an ornamental!
Contact: 07775 732982
Springwater Lakes, Llanwrda, Carmarthenshire
You never know what'll be on the end when the float goes under on House Pool, with goldfish, koi, ghosties and fantail goldfish all on offer! You can catch short, with small expander pellets fished over micros for a slightly better stamp of fish. Maggots are also worth taking along in case the fishing proves that bit more difficult.
Contact: 01558 650788
Nine Oaks Angling Centre, Oakford, Ceredigion
Grass carp are hard to find, but at Nine Oaks they're in almost every lake, going into double figures. Famously, they don't fight much  until they hit the net. Surface fishing will single them out, so you're best waiting until it warms up a little before having a go.
Contact: 01545 580482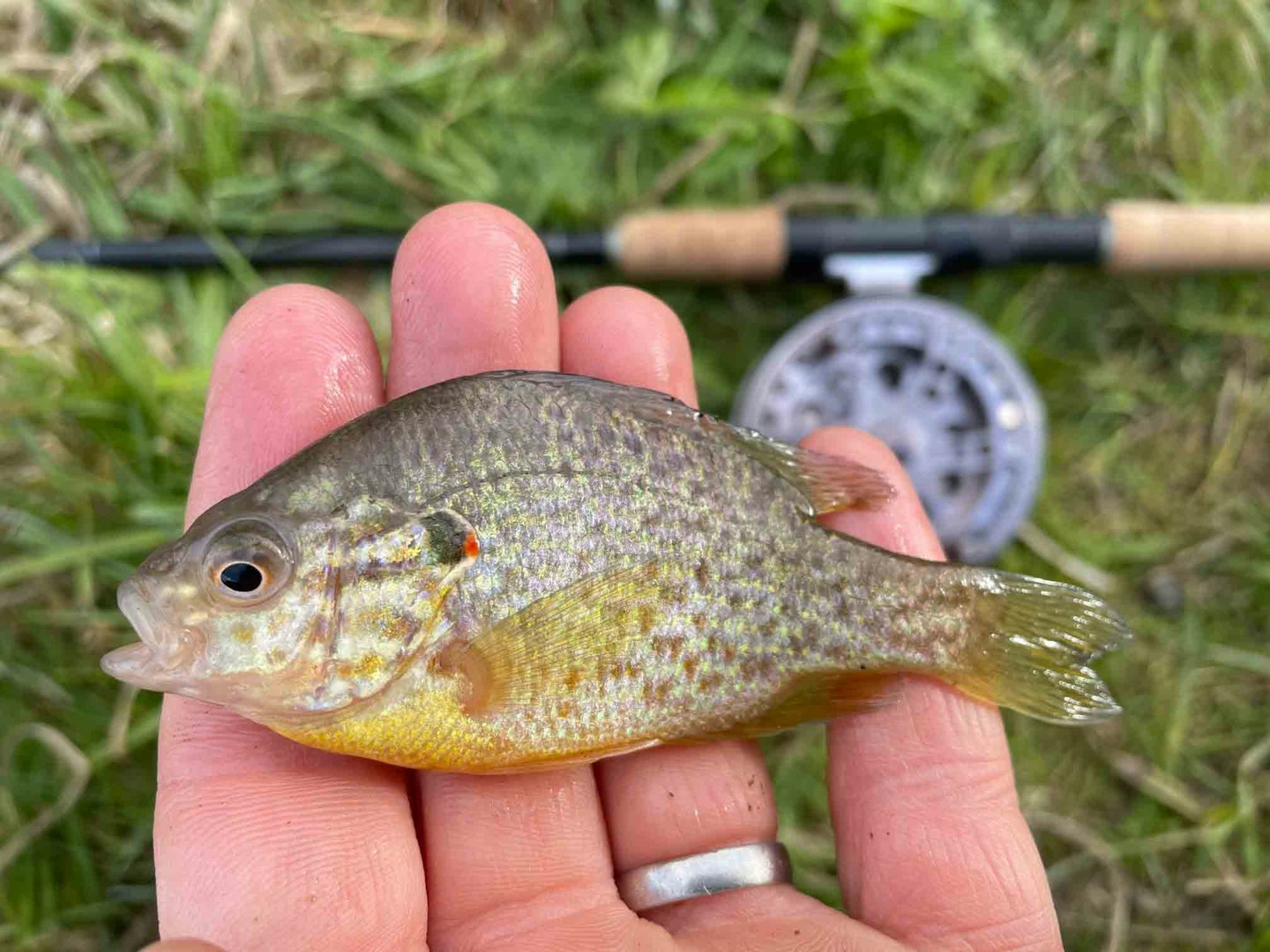 Finch Farm Fishery, Maidenhead, Berkshire
Catfish, grass carp, goldfish, pumpkinseed and even the odd sturgeon can be found here! Floatfishing with maggots is a great bet and will result in bites from a broad spectrum of species. You'll find plenty of features to target, with marginal reeds a good holding spot. For the larger catfish, a legered chunk of meat or a big pellet will sort them out.
Contact: 07990 525642
Newdigate Fishery, Newdigate, Surrey
This peaceful fishery is home to a good head of golden orfe that can be found on lakes across the estate. A great way to target these delicate fish is with a waggler, feeding plenty of maggots. The maggot feeder can also work well. Guinea Lake is home to these fish, and to massive sizes – a British record-equalling 8lb 5oz one was banked a few years back! You'll also encounter catfish and golden tench at the fishery.
Contact: 01306 631573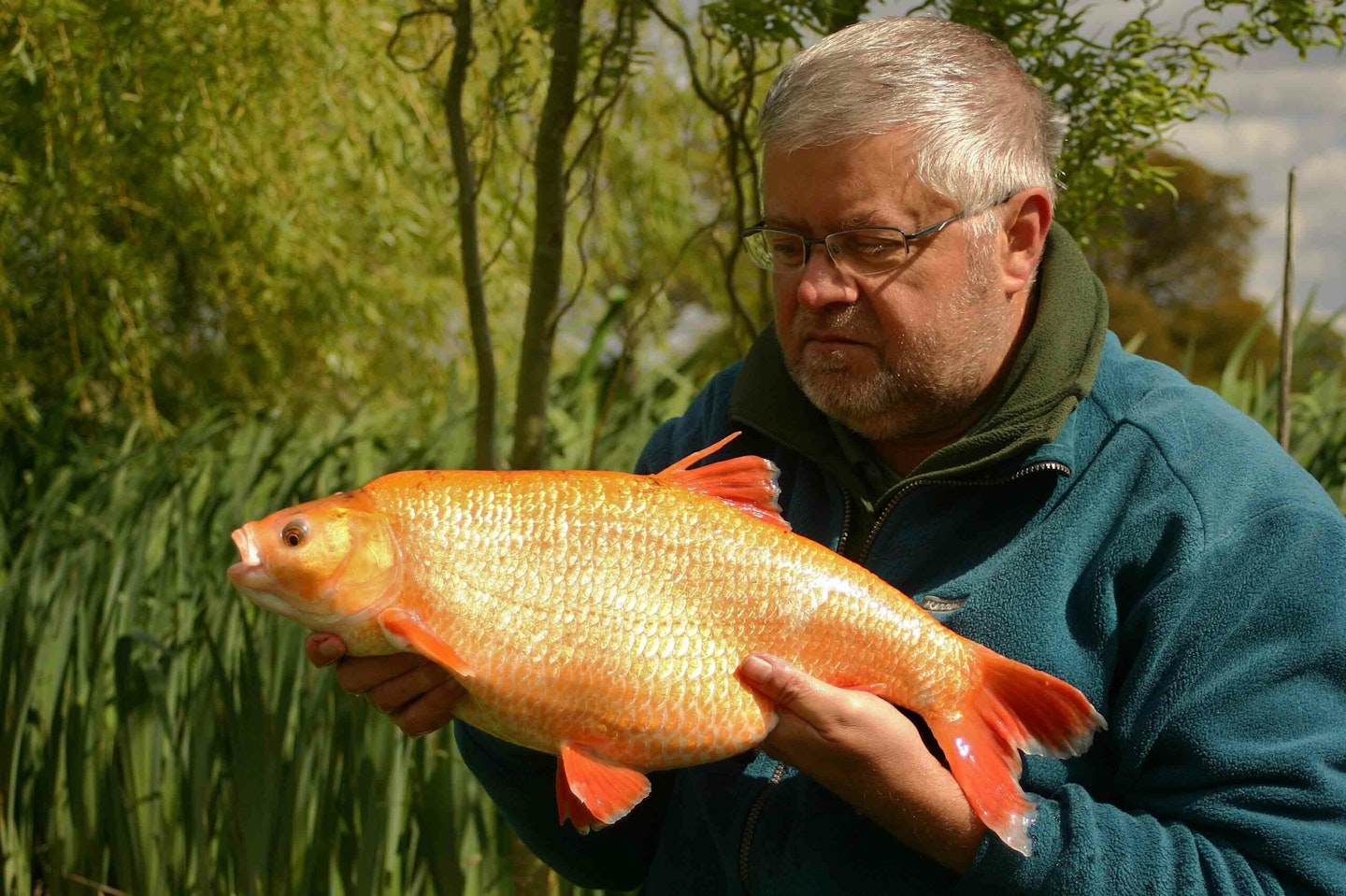 Anglers Paradise, Beaworthy, Devon
The undisputed 'king' of unusual fishing in England, Anglers Paradise offers everything and more to someone wanting to catch a strange species. Golden and blue tench, koi, catfish, golden and blue orfe, golden rudd, even some unusual trout – they have the lot! Floatfish a worm over maggots and some groundbait, while corn can be well worth a try too.
Contact: 01409 221559
Mill Farm Fishery, Pulborough, West Sussex
Silver bream are a fish that few anglers care to target, but if you fancy having a go for one, Mill Farm Fishery is the place to head. The British record is from here, and these unusual, large-eyed fish are best targeted with maggot or worm hookbaits on the pole or waggler. A closed season runs from New Year to Easter, giving you plenty of time to brush up on your silver bream identification – the big eye, reddish fins and silvery flanks are all dead giveaways!
Contact: 01798 874853