The season for coarse fishing on rivers has now ended (March 15th), with coarse anglers not permitted to return to running water until June the 16th.
It's been an incredible season, with a host of special fish reported across the country. We have so many reports to work through that catch stories of special river fish will continue to be posted on our online platforms and in print for several weeks to come.
But how have our staff got on this season? Here they share their highlights...
Angling Times Editor James Furness says...
"As is often the case, I didn't manage to get out on the rivers anywhere near as much as I wanted to. I had planned to get out with Bob Roberts for a barbel session on the River Trent, but unfortunately with work and other commitments I couldn't get a date to work. Fingers crossed I'll be able to join him on the bank next season as he's promised me a PB barbel!
"Over the winter I've enjoyed several short sessions on my local River Nene and River Ouse for chub and perch. I haven't caught anything that would put me in contention for a Drennan award but it's been great fun getting plenty of bites."
Angling Times Associate Editor Stephen Stones says...
"When I was younger, my angling was all about trying to target big fish but, as I approach my 52nd birthday, the main focus in my fishing these days is simply enjoying myself on the bank with friends.
"As such, perhaps the highlight for me was a trip to the River Wye with a very good friend in October. It's a magical place, especially in autumn, and over two days of angling we managed eight or ten barbel apiece, plus quite a few chub. One double figure barbel and one 5lb-plus chub were as big as the fish got, but that didn't matter. Just being there at Symonds Yat, perched on a rock with the river running by and listening to the stags bellowing in the woods all around us was just about as good as it gets for me. Beautiful surroundings, simple fishing, lots of bites and good banter – what more could I ask for? The food and local beers served by the riverside pub we were staying in rounded it off perfectly!"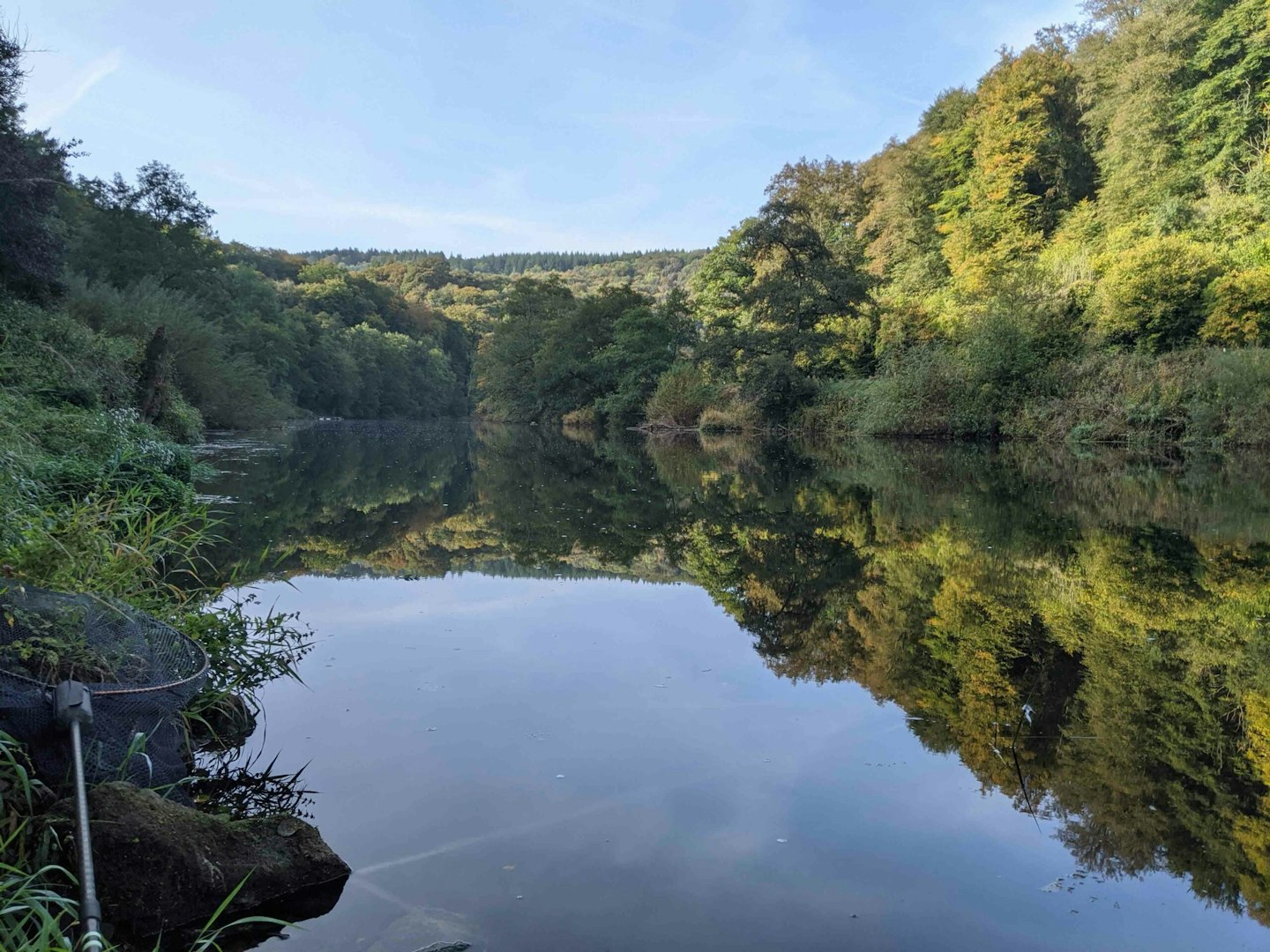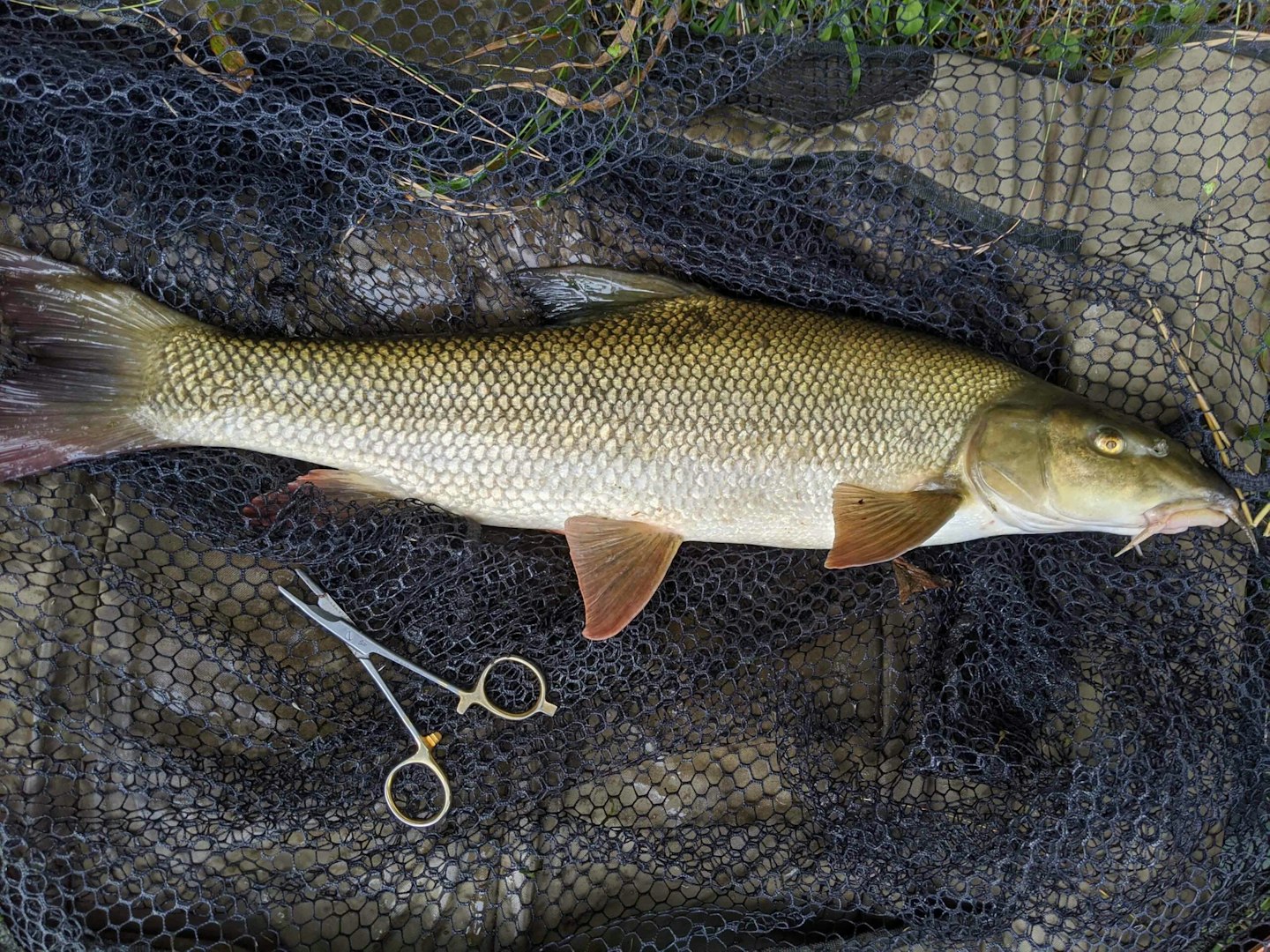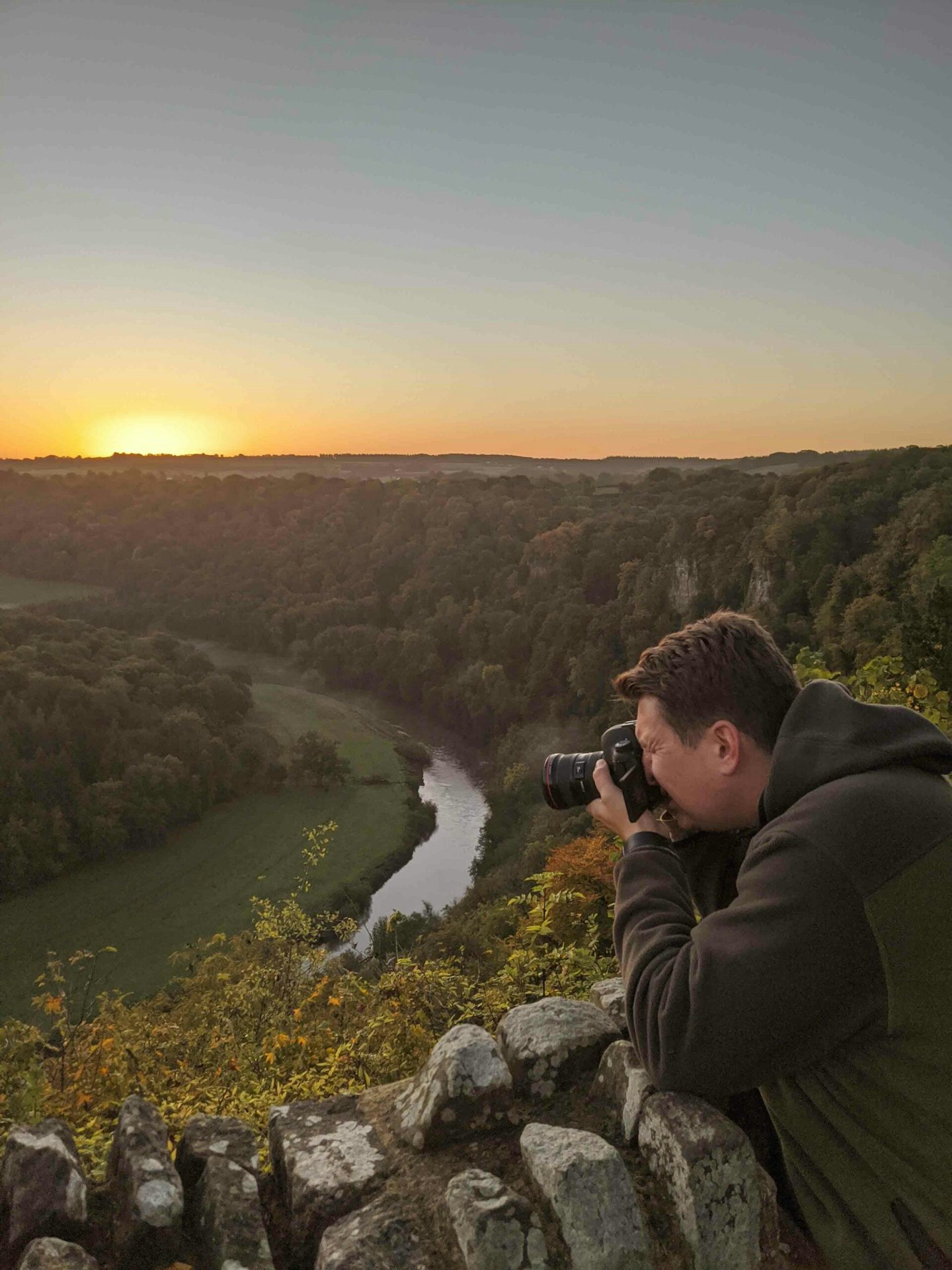 Angling Times Staff Writer Dominic Garnett
"My real highlight of the season on the rivers for me has been stalking chub on the fly. It's such visually exciting stuff- and the flies you can use are crazy insect copies like grasshoppers, beetles and even wasps.
"A slightly hung-over mission with Steve Stones produced this cracking four-pound plus fish on a hot day. Brilliant fun, although it was a bit hairy getting through the undergrowth to net it.
"Other days on my local rivers Culm and Tone have produced over a dozen fish in a session- while I also lost an absolute monster on the Stour. Perhaps some unfinished business for next season!"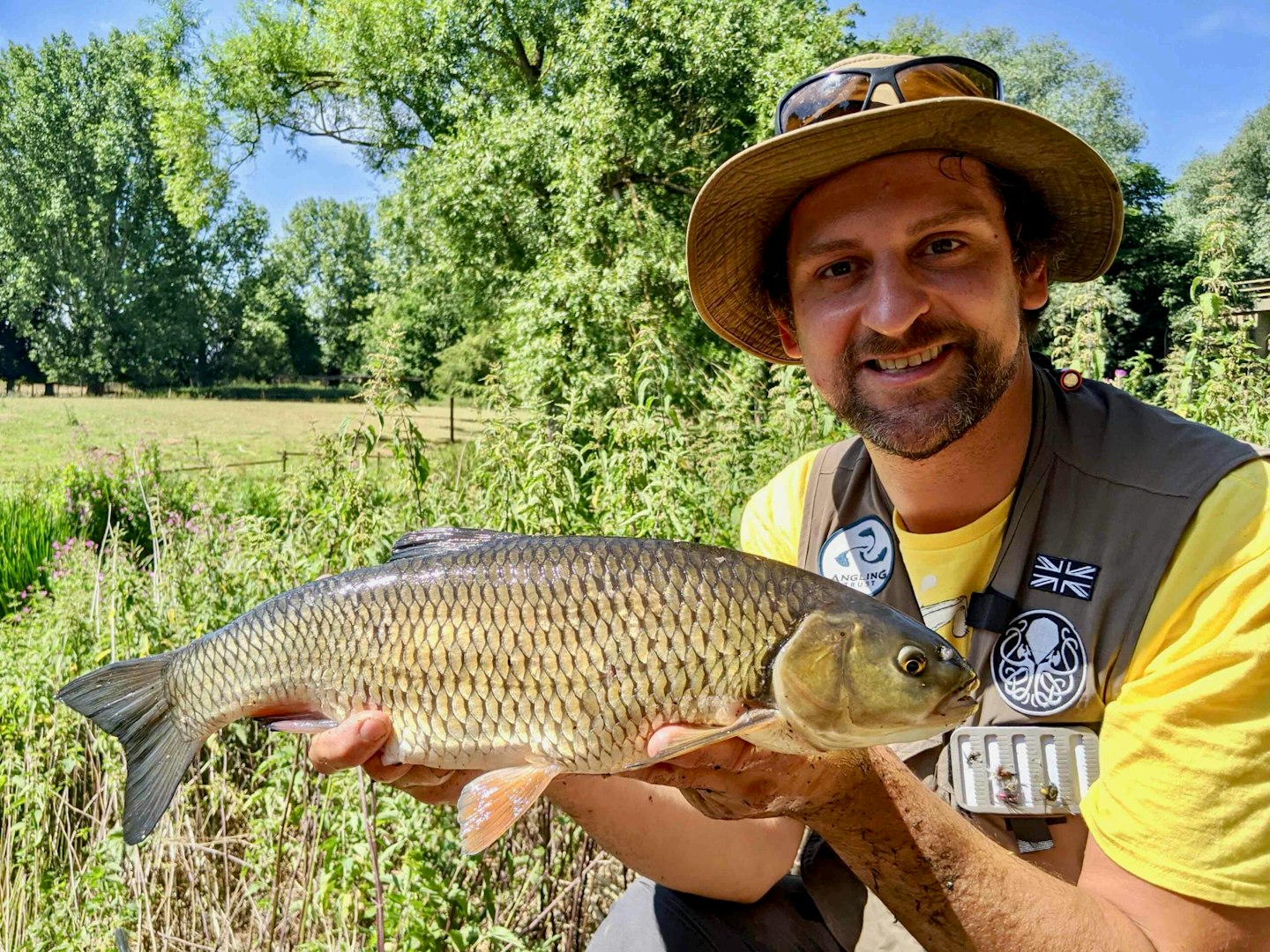 Angling Times Tackle Tester Dan Webb says...
"Whilst a lot of my time is spent fishing on commercials testing new tackle products, or fishing matches on big natural venues, my highlight on flowing water has to be this 18lb 12.5oz bag from the Old Nene.
"The net of pommies, skimmers, roach and rudd was caught in this year's Angling Trust Winter League final on the prolific March section of the river."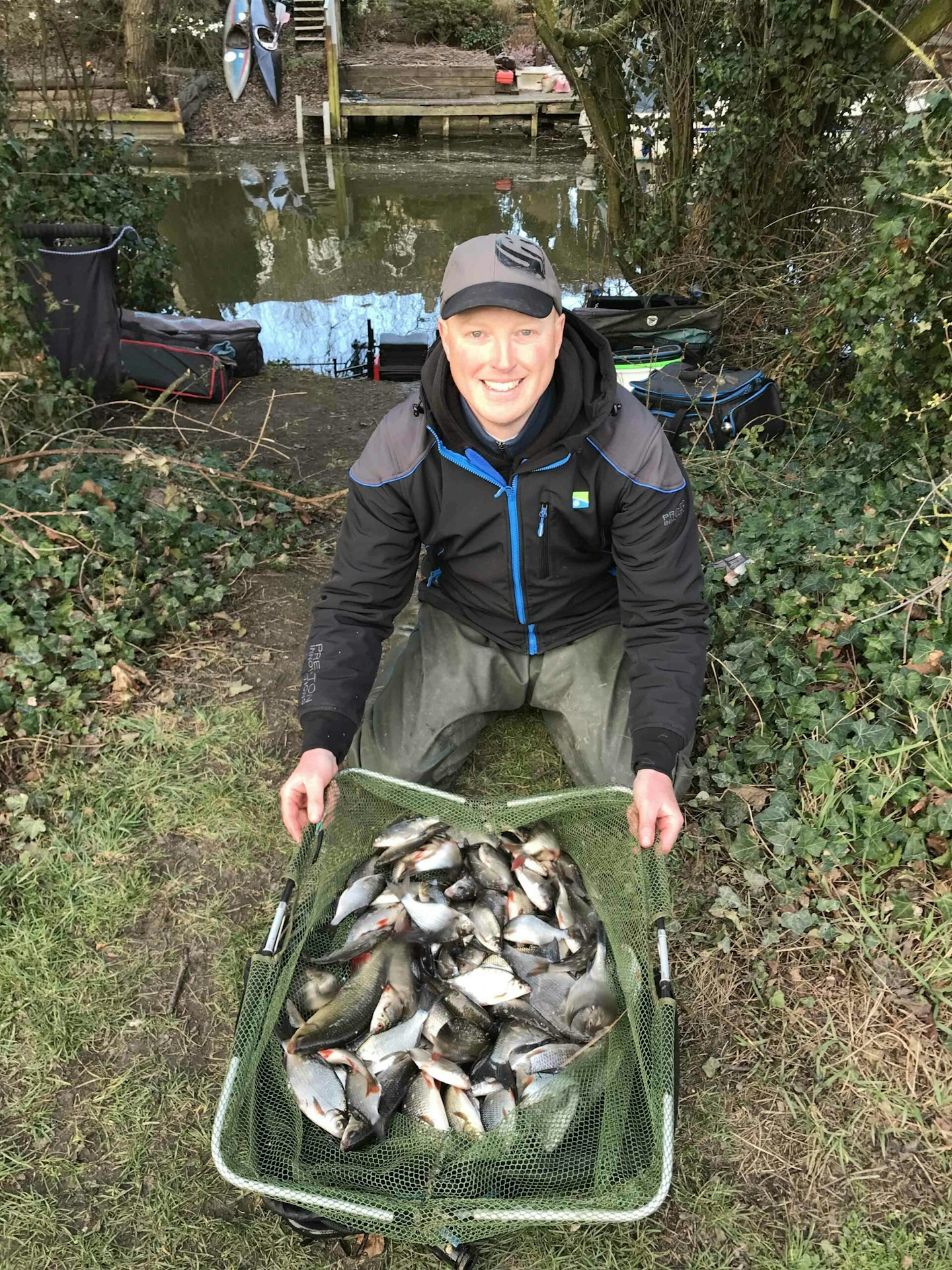 Angling Times Online Editor Chris Haydon says...
"I'm always quite sad to see the season end, there's just never enough time to do what you want on the rivers, and its always when the option is taken away from you when you realise the extra effort you should have made.
"This season has been an enjoyable one for me, however. It started chasing chub and barbel on my local Bristol Avon, baiting spots and waiting till the 'witching hour' for action - magic!
"As autumn approached my attentions turned fully to barbel, which resulted in my first-ever Wye double. It's only taken several hundred fish to manage that!
"When winter set in, my attentions turned fully to roach. It's not been easy, but I've caught some lovely fish from my local Bristol Avon, including a pristine old 1lb 10oz specimen and a recapture of my personal best at 2lb 10oz. My respect for this species is now off the scale. Surely the hardest fish to target by design in our rivers?"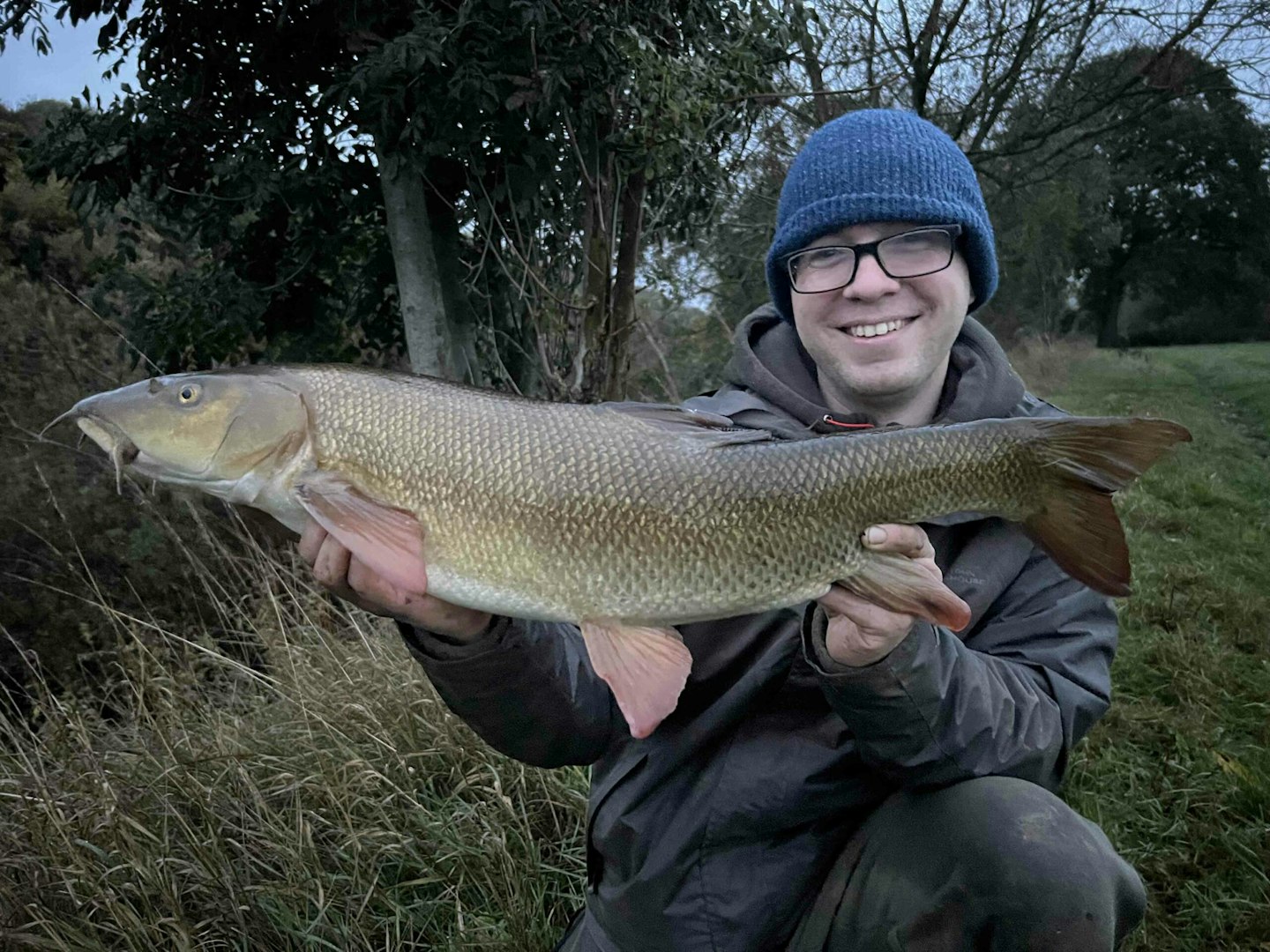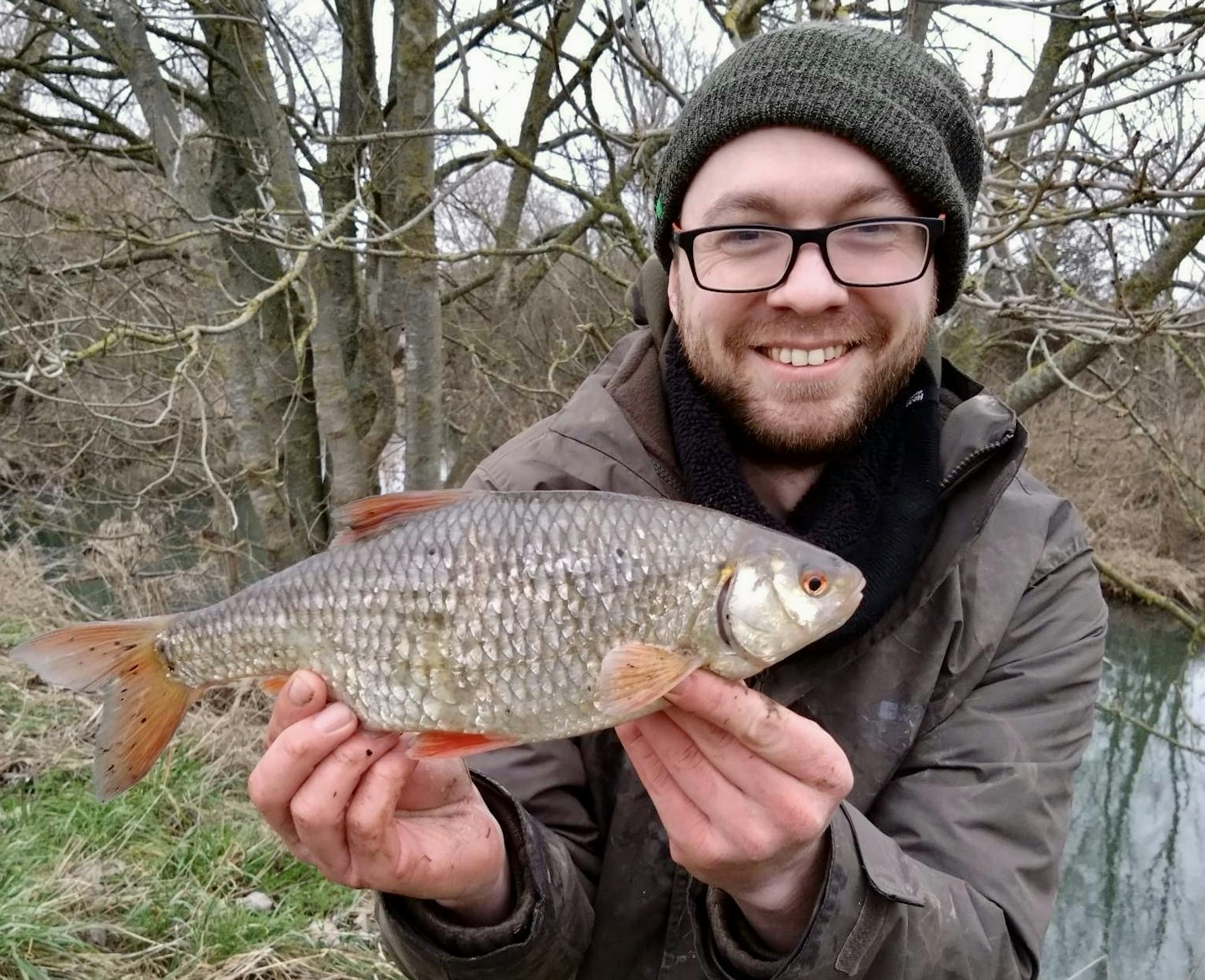 Angling Times News Editor Freddie Sandford says...
"Most of my river fishing this year revolved around trout, but towards the back end of the season I did manage a few roving sessions on my local River Welland, link-legering for chub. I didn't catch anything over 4lb, but I didn't mind.
"For me, the best bit about this style of fishing is the bites. You can't beat those subtle rumbles and pulls on the tip, followed by that satisfying feeling when you hit into a solid fish.
"I bring minimal tackle, which leaves room in the bag for the really important things - food and drink! Spiced parsnip soup was my choice this year, plus another flask filled with strong, sugary coffee, and no shortage of snacks. Next year I'm going to go all out. I'm thinking three courses on the bank, or a casserole, at the least."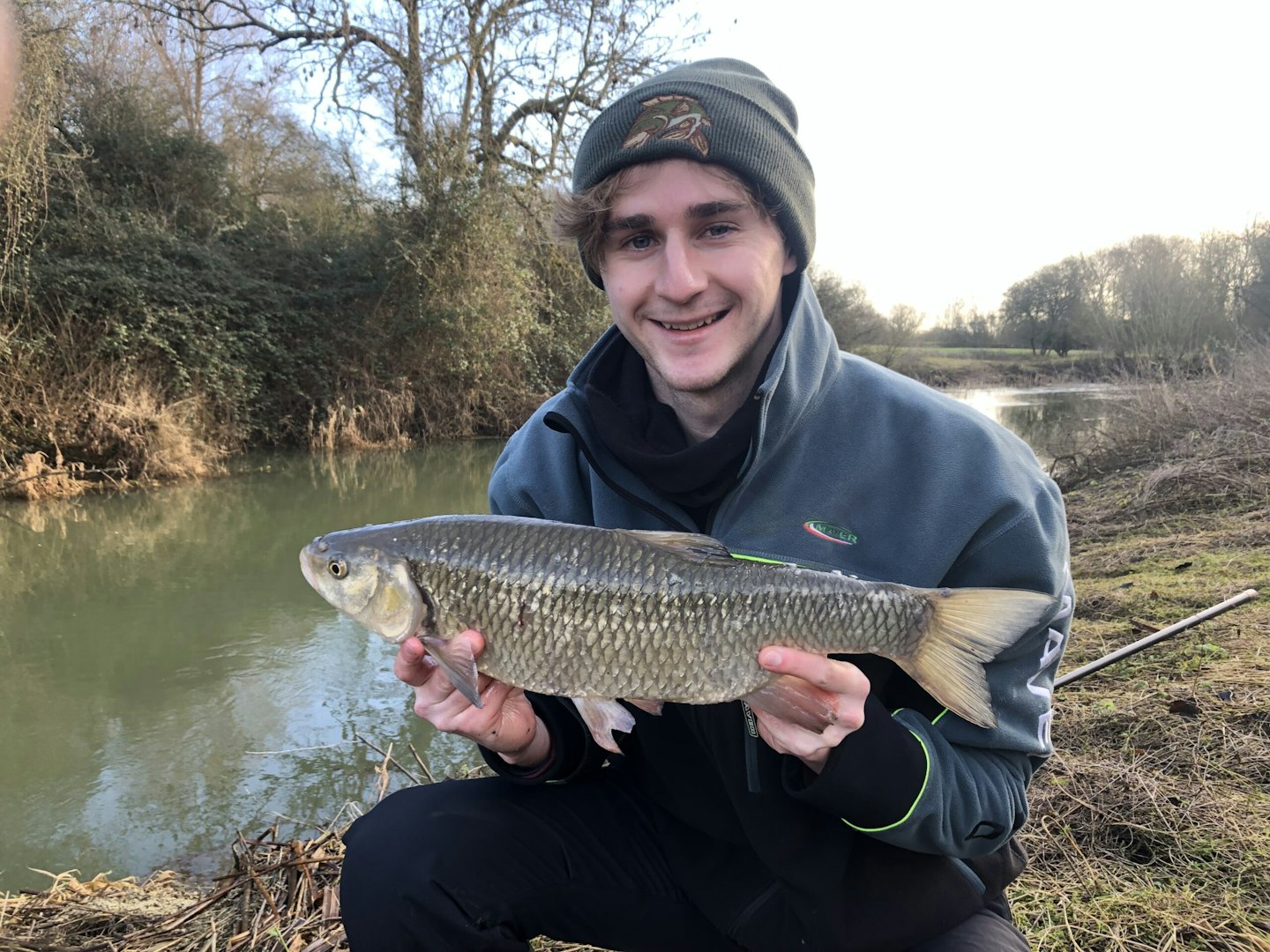 Angling Times Tackle Editor Mark Sawyer
"Barbel have always held a certain kind of mystical fascination for me.
"As a youngster my old-man would take me with him on his trips to the River Ouse around Bedford and even as far afield as Yorkshire Swale in search of them. The magic of those early morning starts when the rest of the world is asleep - matched with the excitement and expectation of latching into a battling 'Bertie' has stayed with me over the years.
"If and when I get a chance to pleasure fish, then it'll always be for barbel. Their strength, tenacity, and determination to remain in the river and not on the bank makes them an admirable species in my book.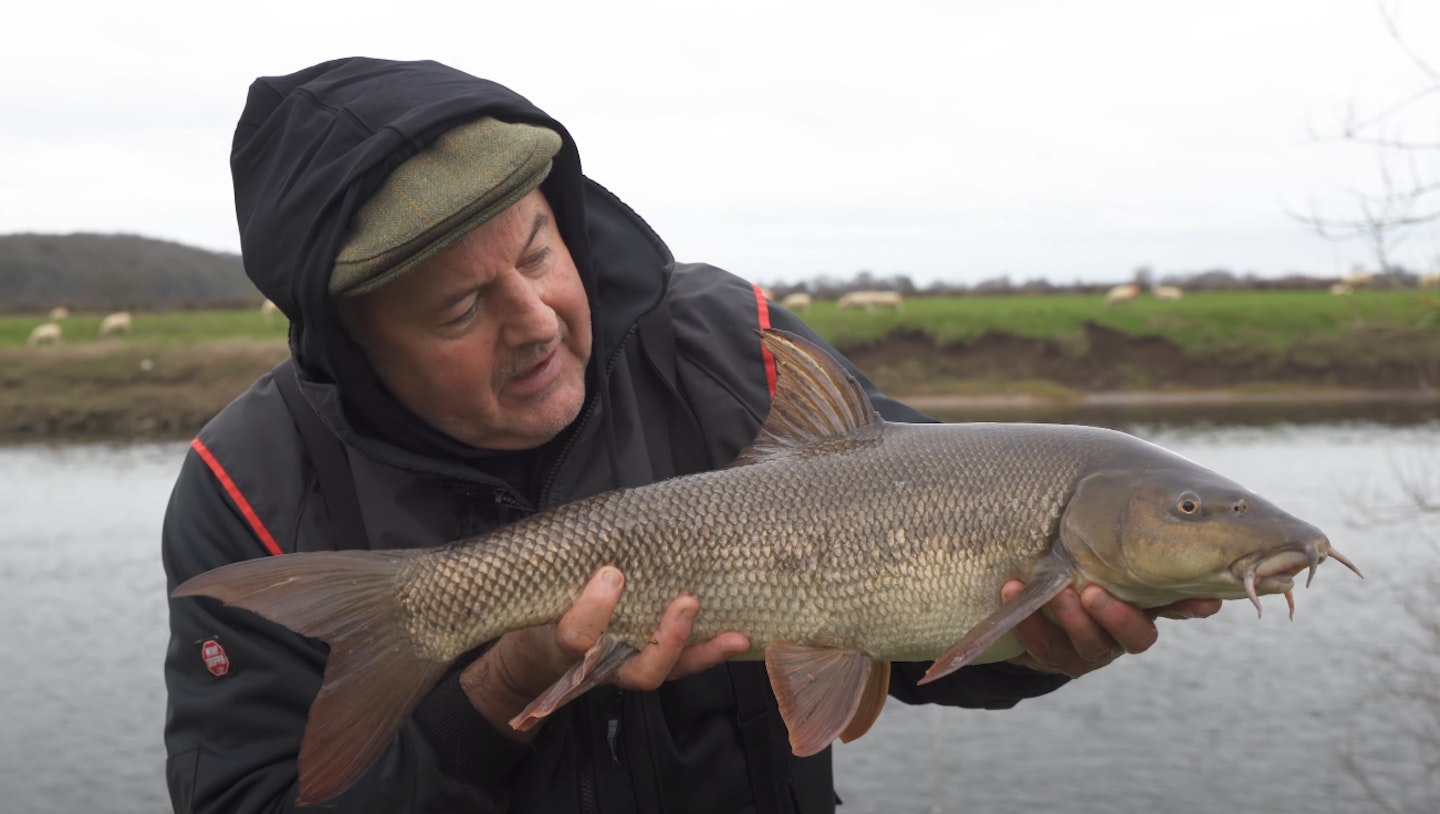 "It would be fair to say that most of my barbel fishing takes place in late summer or autumn. However, this year a work opportunity saw me on the banks of the Trent in mid-Feb with only a few weeks of the river season left. It was a freezing cold day with a wicked downstream easterly, with river conditions very-low and tap-water clear.
"To be honest, I really didn't fancy it for anything more than an early bath - especially with the sanctuary and warmth of the car only a few steps behind the swim. My scepticism about catching anything at all seemed confirmed by my maggot hookbaits that remained intact without so much as peck by a passing roach.
"Just one more cast, last one mate I promise, I told Thom the cameraman. It's simply to cold for them, I offered-up as my excuse for the impeding failure. With that Thom pointed at my rod, made a zip your lip movement, and started filming. For a moment I thought the old-boy had mentally succumbed to cold. That was until I caught sight of the screaming reel that was leaking line at an alarming rate, to say what followed was the best scrap from a barbel I have had or seen for that matter wouldn't do it justice. Attached to something that powerful and by now so far downstream with only a light hooklength and size 16 hook attached to success or failure in front of the cameras certainly focuses your attention. All my fishing highs and lows and a lifetime of angling experience just seemed to stand still with this fish. I just knew it was the biggest barbel I had ever hooked, I thought of dad and how he would love to see it, I couldn't lose it, no mistakes, take it steady, be confident in your kit. I had written it a million times, but never had I lived it, maybe it was just the moment…who knows.
"Eventually though I drew it over the net, now I don't weigh my fish, I never have, I just love catching-em. But this one was special, a low double for sure and certainly my biggest. The whole scenario was played-out in front of the Angling Times camera's so luckily I get to re-live the moment over and over again, and if you're interested in barbel then so can you!
"So as you can imagine the 2023 seasons end will stay with me forever, oh and finally thanks dad x."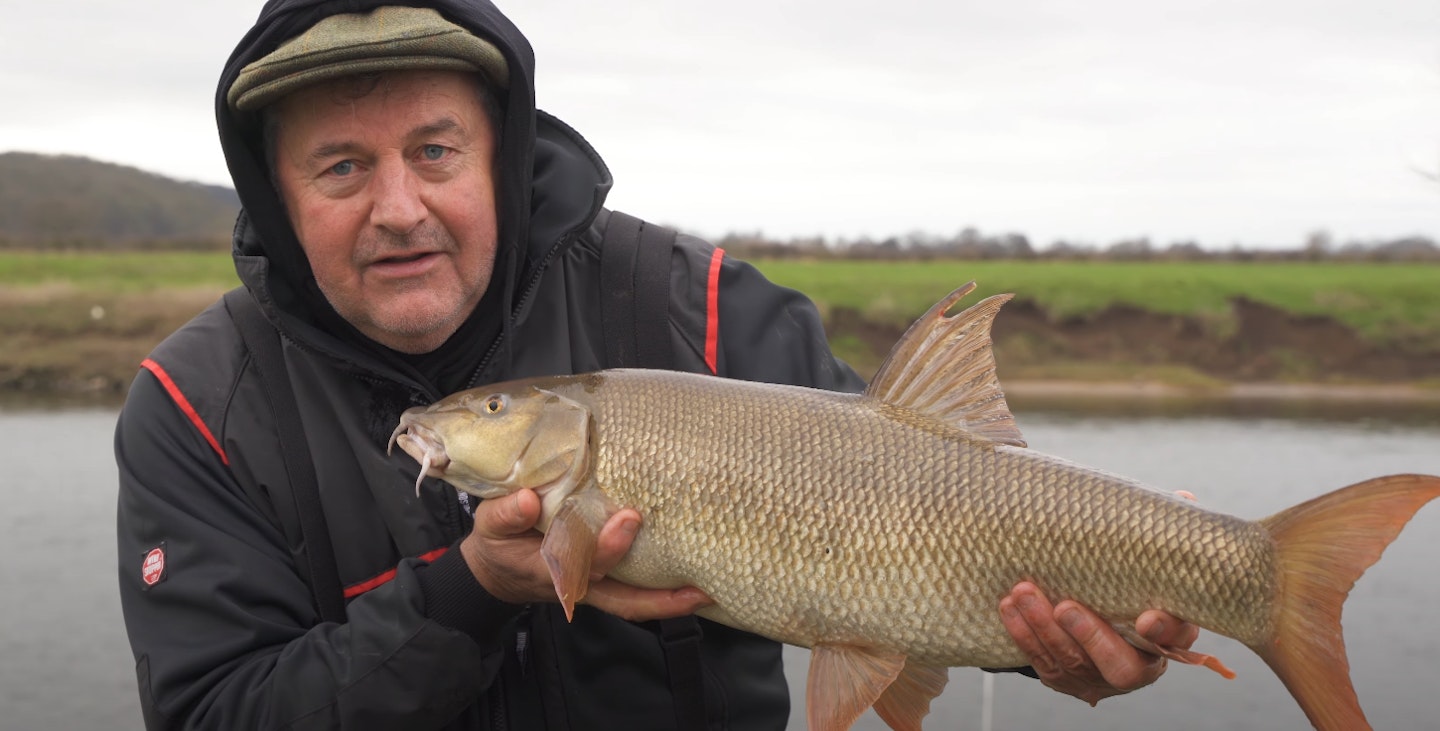 Become an Angling Times Member and get access to award-winning magazine content, Member-only rewards and giveaways, instant access to our Edition archives, bonus content and more! Join our fishing community and find out more today!