After becoming appalled at the amount of litter on our lakes and waterways, some of the nation's well-known carp anglers have embarked on a major clean-up operation this spring.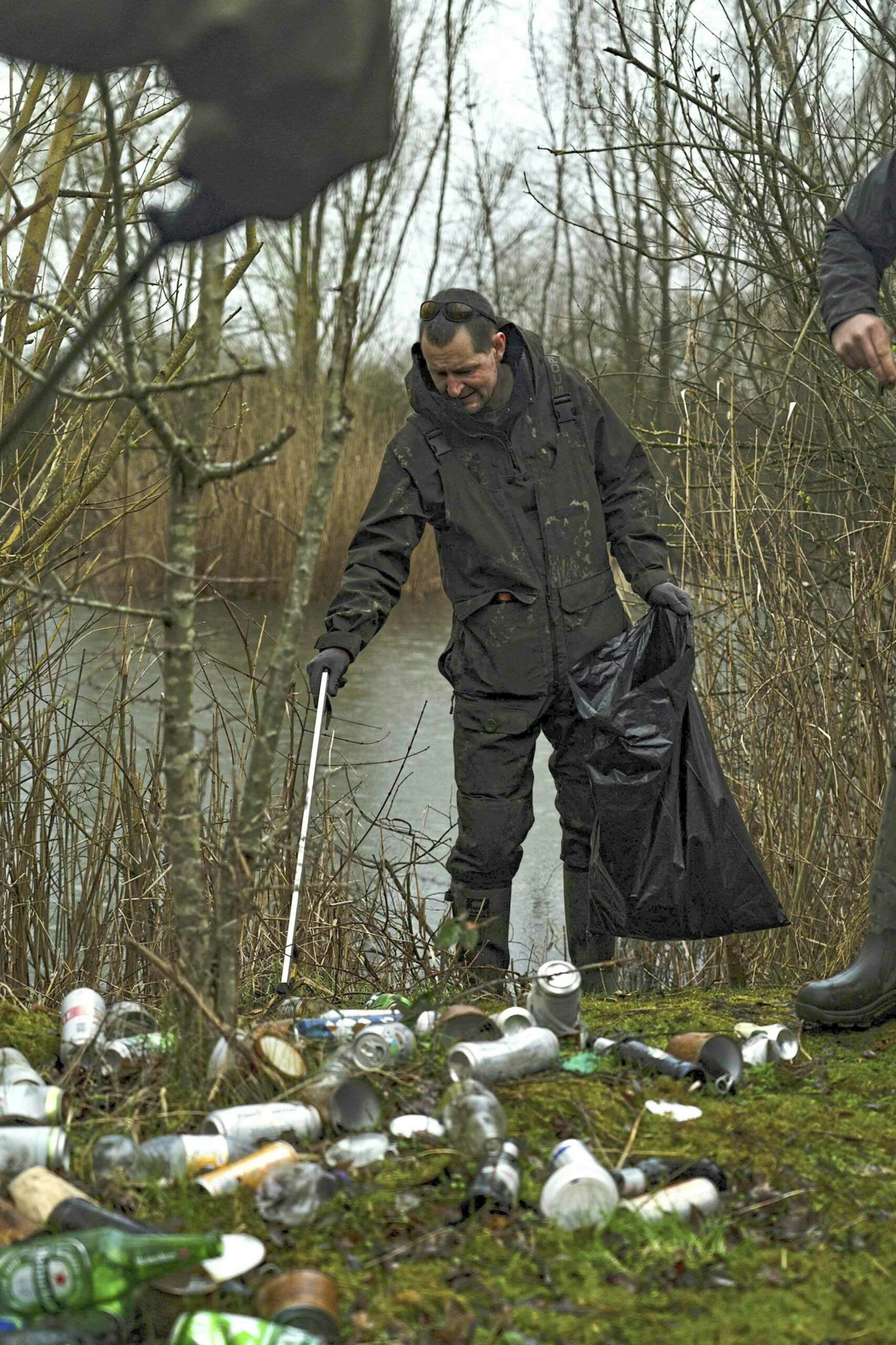 Alan Blair, Julian Cundiff, Freddie Longmire and Oli Davies from Nash Tackle rolled up their sleeves and joined local volunteers at two sites – one on the River Irwell in the north west, the other in Kent's Leybourne Country Park – to help tackle the problem.
Across two days, the Angling Trust's Drew Chadwick coordinated efforts to remove a staggering amount of junk and raise awareness, with striking 'before and after' images showing the huge difference anglers can make collectively.
"The scenes on the River Irwell could only be described as an environmental disaster, such was the scale of tipping and littering. It was a horror show. By mid-afternoon we had filled a skip!" said Oli Davies.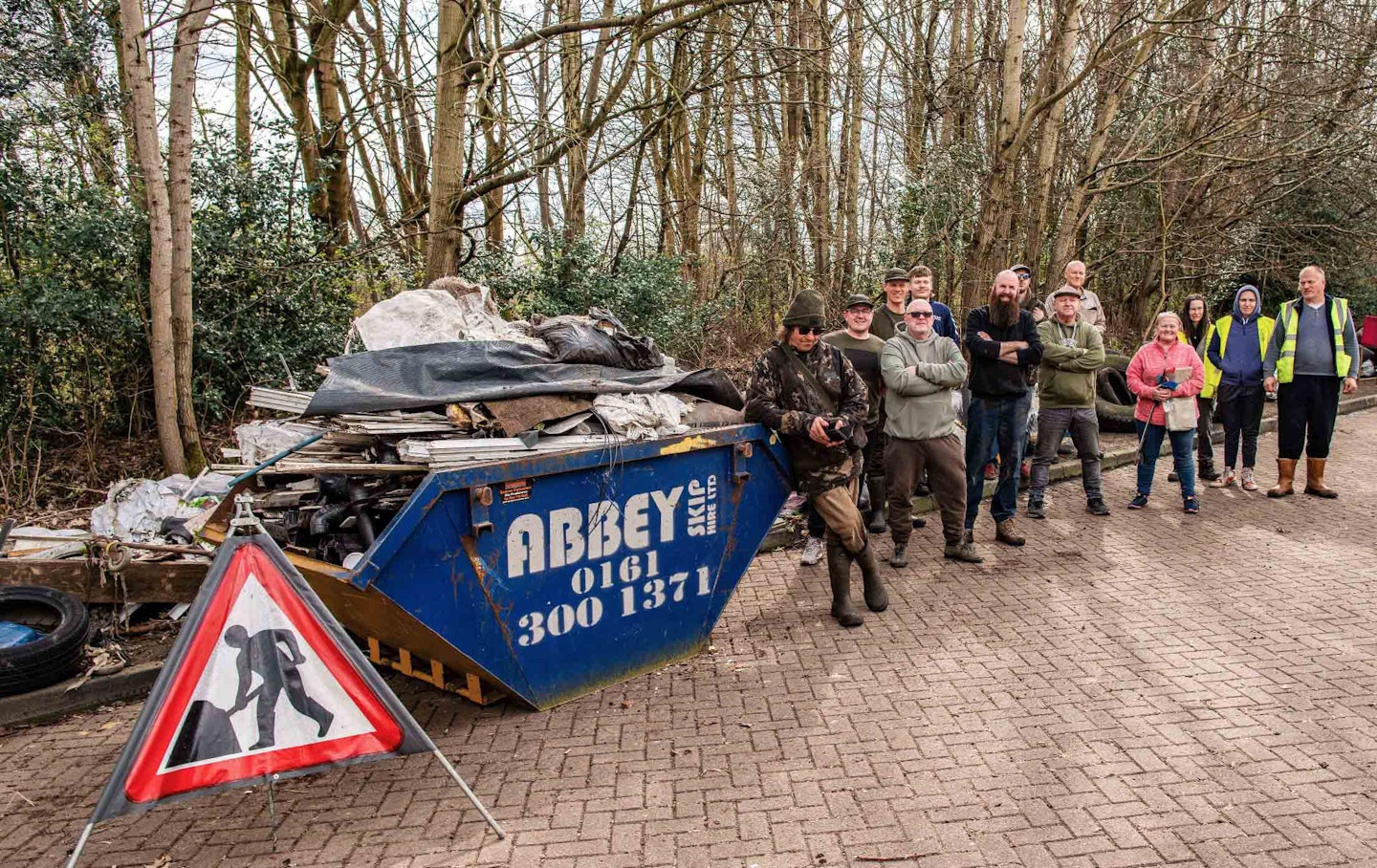 Alongside 220 bags of litter, the group cleared over 50 car tires, along with numerous random items such as an abandoned scooter, which were all collected by the local council. The next day, the same team were boosted by further volunteers at Leybourne Country Park, which is home to iconic Kent carp venues including Larkfield and Road and Island Lake.
"Thankfully, the scale of litter problem was smaller, but in the pouring rain we still filled many bags," added Oli. "Lots of people messaged me saying they would have loved to come but they were working or had other commitments. If you can't make an organised event, there's nothing to stop you doing a clearance at one of your local haunts when you have a bit of time. We can also all try to educate the people in our lives who may not be as conscientious when it comes to leaving rubbish. Let's make it unacceptable to litter!"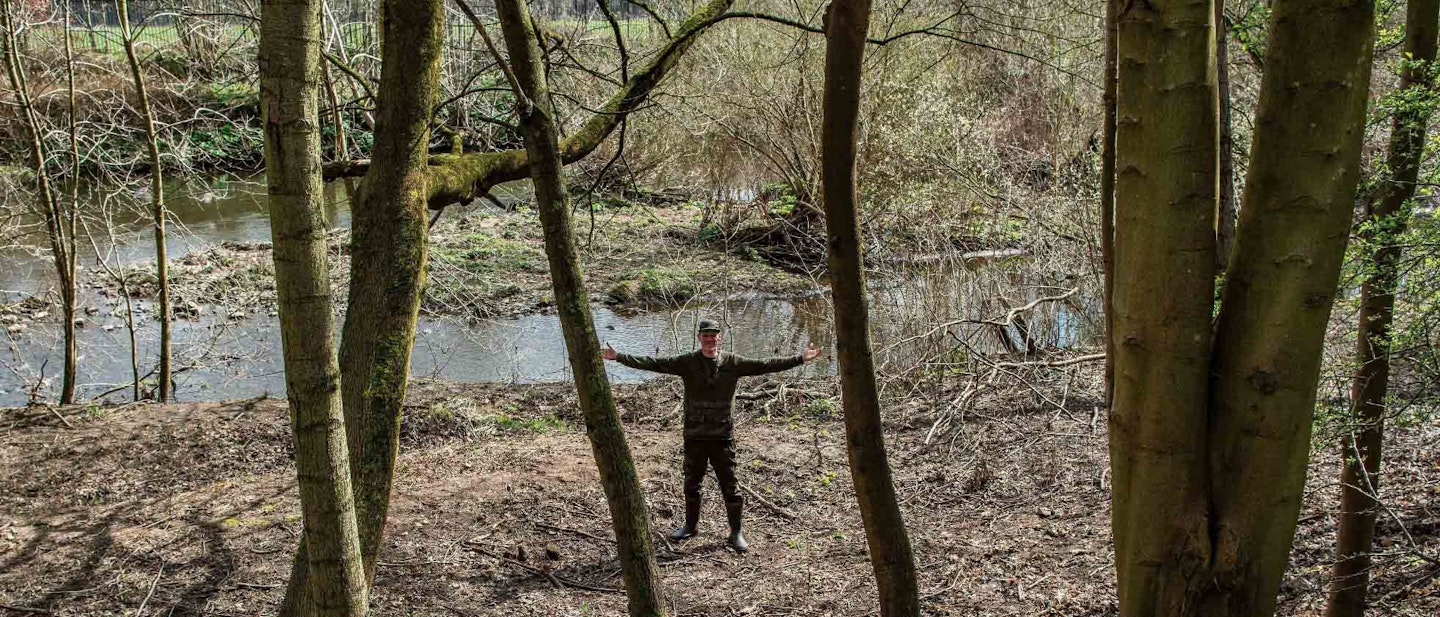 Meanwhile, the Angling Trust's 'Anglers Against Litter' campaign continues to spread a similar message, urging clubs and individuals to help reduce the impact on fisheries.
To find out more about helping out in your area, check out the 'Get Involved' section at www.anglingtrust.net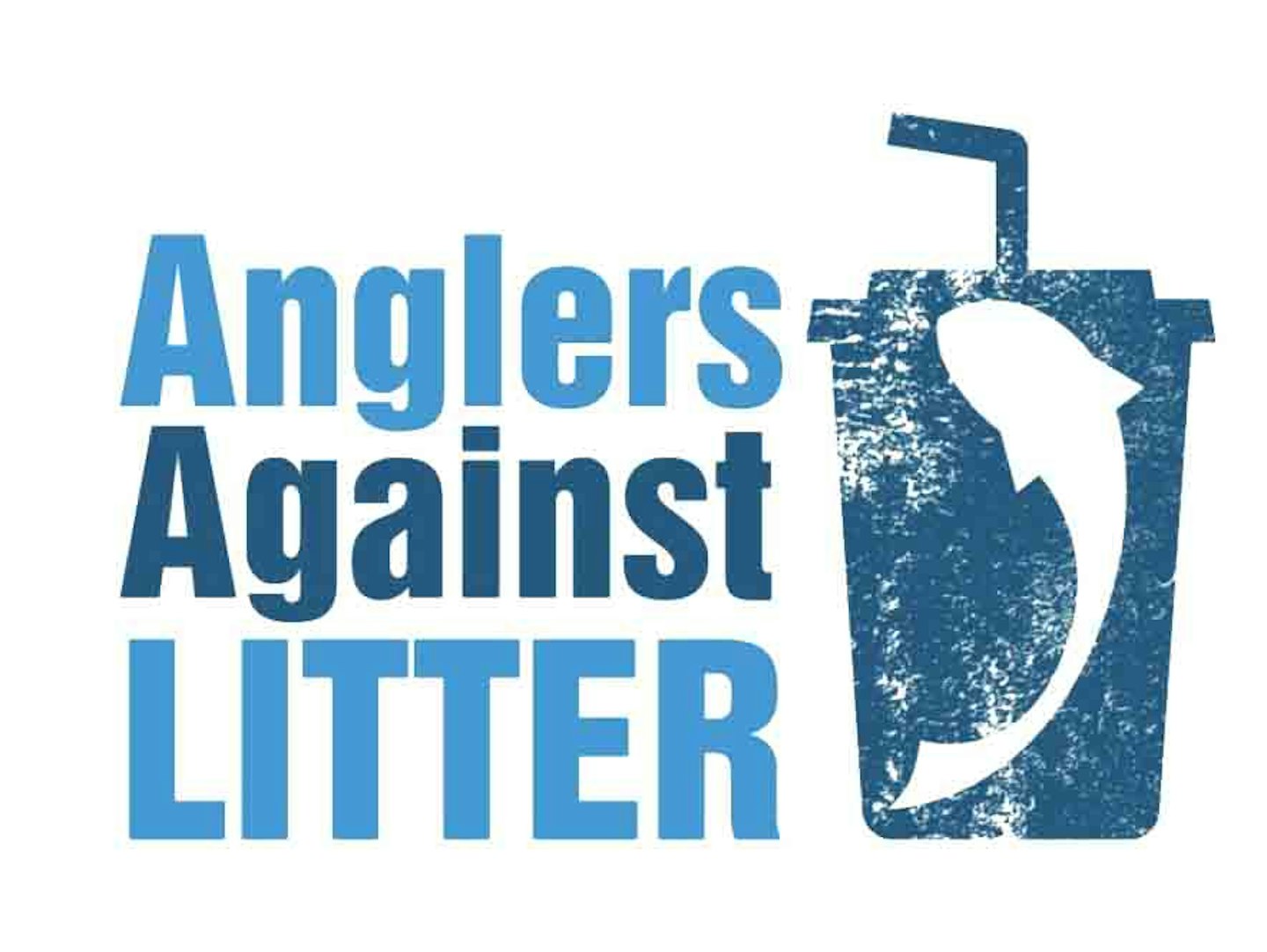 This page is a free example of the amazing content Angling Times Members get every single week. Becoming an Angling Times Member gives you access to award-winning magazine content, member rewards, our back issue archives, bonus content and more! Join our fishing community and find out more today!