Angling Times has partnered with Parkers – the definitive resource for car buying advice in the UK – to bring you the award for the Best Seven-Seater Car in its prestigious New Car Awards 2024. The winner is the Volkswagen Multivan, and it is one of a total of 18 award winners revealed by Parkers.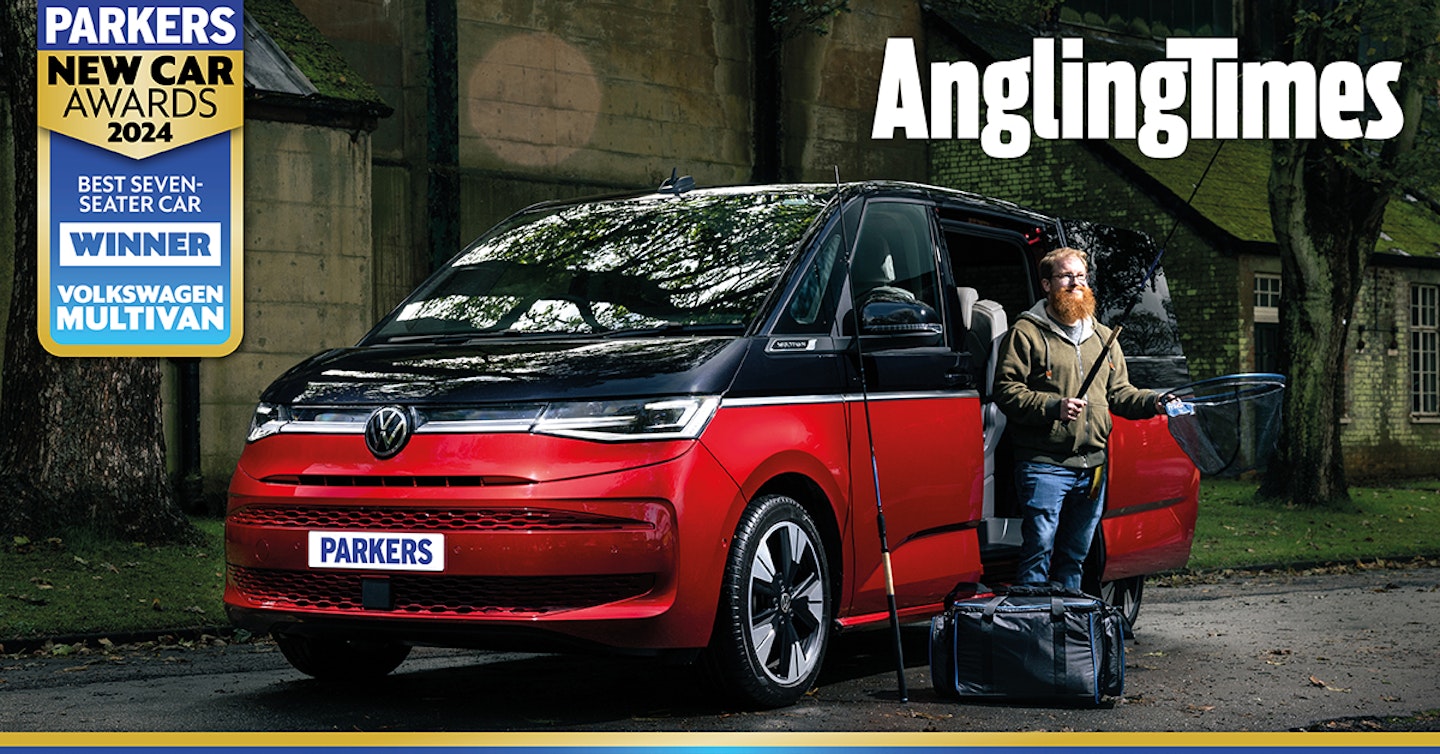 The Multivan wins for the second year in a row because it's a hugely capable family car with genuine room for adults in the rear-most row of seats. It finishes ahead of the last year's winner the Land Rover Defender 130, which is a genuine off-road ability that's brilliant on road and the Dacia Jogger, a full-sized car packs in seven seats and loads of tech for less money than many superminis.
Parkers editor Keith Adams said: 'The Multivan is comfortable to drive, quieter and more refined than many similarly-priced family cars, and is packed with a whole host of technology from cutting-edge safety kit to an impressive plug-in hybrid powertrain. The good news is that the Multivan is brilliantly roomy for seven, but you can remove the seats and turn it into a convincing van – a truly dual-purpose vehicle perfect for Angling Times' readers.'
The winning car has been tested rigorously by the Parkers.co.uk team, which judged the best seven-seater cars on a combination of value, quality, reliability, cost-per-month on finance deals and fitness-for-purpose.
"In this year's New Car Awards, we're excited to have integrated electric cars (EVs) into the mainstream, as they're becoming so popular. We've also picked a great selection of EVs, petrol and hybrid winners by taking what we know about what our users are viewing on Parkers," Keith added.
Now in its seventh year, the Parkers New Car Awards 2024 reflects the constantly-evolving views of Britain's car-buying public, with winners decided by a combination of the site's expert reviewers' verdicts in thousands of miles of road testing and the purchasing habits of the website's 2.3 million users actively involved in the buying process.
More details about the Best Seven-Seater award can be found alongside all the winners in the Parkers New Car Awards 2024 on the Parkers website. (www.parkers.co.uk/car-awards).