Ben Eley smashed his personal best on a recent session at RH Fisheries' Monument 2 by banking a giant 45lb mirror known as 'Jigsaw'.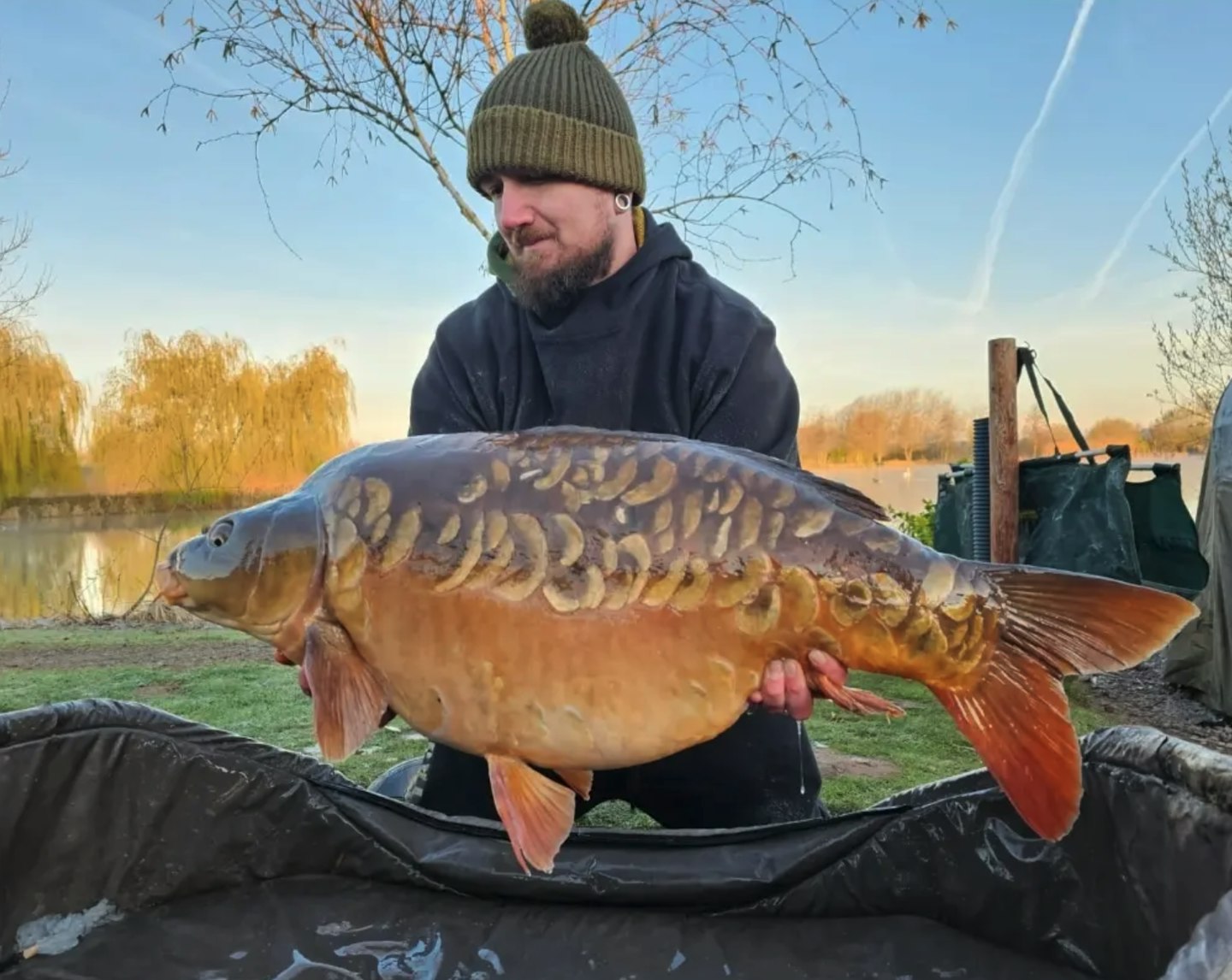 The stunning carp fell to a solid bag rig presented over a spod mix of maize and 15mm RH Baits Old English boilies, in an area the fish were showing consistently.
"My bobbin started to drop back slightly, a very weird take and not a screamer," Ben told Angling Times.
"I struck into it and knew it was something big, my heart was racing as it felt like I was dragging in a big snag.
"It took me about 15 minutes before I got sight of it, and I was shocked as I knew it was Jigsaw."
Luckily Ben's brother-in-law Tom was on hand with the net, as the fish went into the mesh at the first time of asking.
"My legs went to jelly," Ben said.
"It's such a stunning carp and the fish of a lifetime for me – one I will never forget."