BREAM are one of the first fish to feed in earnest come the spring, but when Brandon Andrews set out his stall to target the species during a charity match, he can never have expected to break the venue record with a mammoth 190lb 6oz of slabs!
He was fishing at Peterborough's Ferry Meadows, a natural two-lake venue that attracts top anglers from far and wide. Brandon, who was fishing from peg 111 on Overton Lake, said: "I primed the swim with 10 bait-up feeders filled with casters and micro pellets, cast to a spot at 54m that felt clean.
"I then cast out my rig but after five minutes reeled in and found weed on the hook, so began to doubt fish were present. But out of the blue, I had three bream in the next three casts, and quickly switched to a bigger feeder."
Using three dead maggots on the hook, Brandon continued catching well for the next three hours, before tweaking his tactics in the afternoon.
"I changed to a small window feeder with a 120cm hooklink and three live, buoyant maggots," he added.
"Bites were coming soon after casting out, and I ended up with around 35 bream. It was the best five and a half hours fishing I've ever had – and all on a pint of casters and the same of micros!"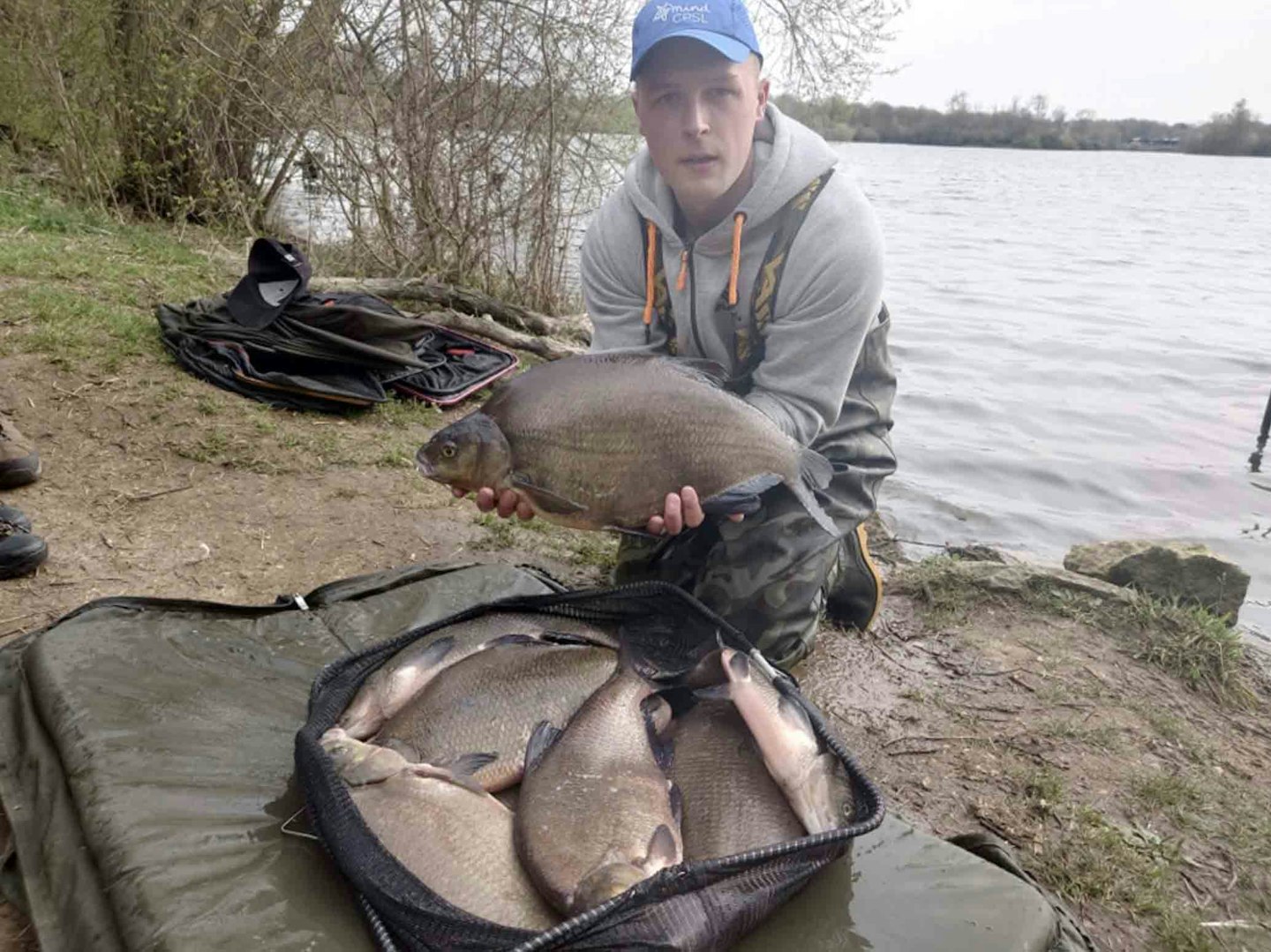 This page is a free example of the amazing content Angling Times Members get every single week. Becoming an Angling Times Member gives you access to award-winning magazine content, member rewards, our back issue archives, bonus content and more! Join our fishing community and find out more today!