Birthday fishing sessions don't get much better than the one recently experienced by 51-year-old Paul Viner, who banked an incredible three 40lb-plus and two 50lb-plus carp on a trip to the Avenue in Shropshire.
Arriving a day earlier than planned to the RH Fisheries syndicate water, Paul set-up in the face of a fresh south westerly wind that was due to bring rain later into his session.
This superb piece of watercraft quickly rewarded Paul with his first carp at 4pm on the first day – a mega 41lb 2oz mirror. The remarkable fish incidentally has only ever been caught four times, each time by Paul, so is now named 'Mr Viner'.
FANCY HAVING THE CARP FISHING SESSION OF YOUR DREAMS? CHECK OUT THESE VENUES!
No action followed until after a first light bait up the following morning, Paul's rod screamed off at 11am…
"I knew this was going to be one of the giants," he said.
"Around 10 minutes into the fight I got a glimpse of the fish head on and knew what fish it was straight away – I took it very carefully after that!"
The culprit was the impressive 'Ellie' at a whopping 57lb 10oz, a fish known as the 'Queen of the Lake' by fellow members.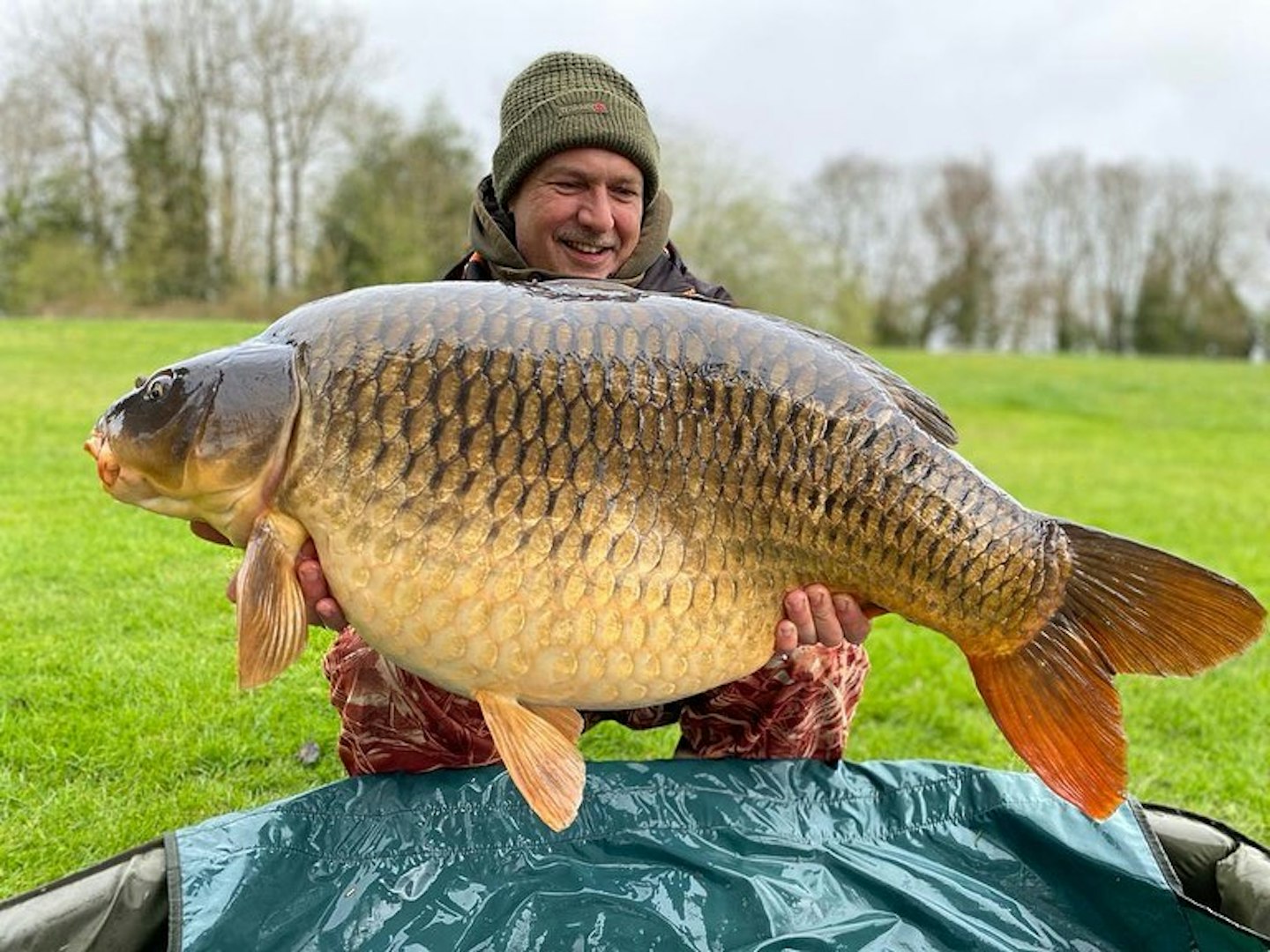 Understandably Paul took a while to get the rod back out, but even then, he didn't have to wait long for his next bite. At 6pm he netted a 45lb 14oz mirror called 'Julie'.
"I was buzzing at this point with what was becoming an insane session," he told us.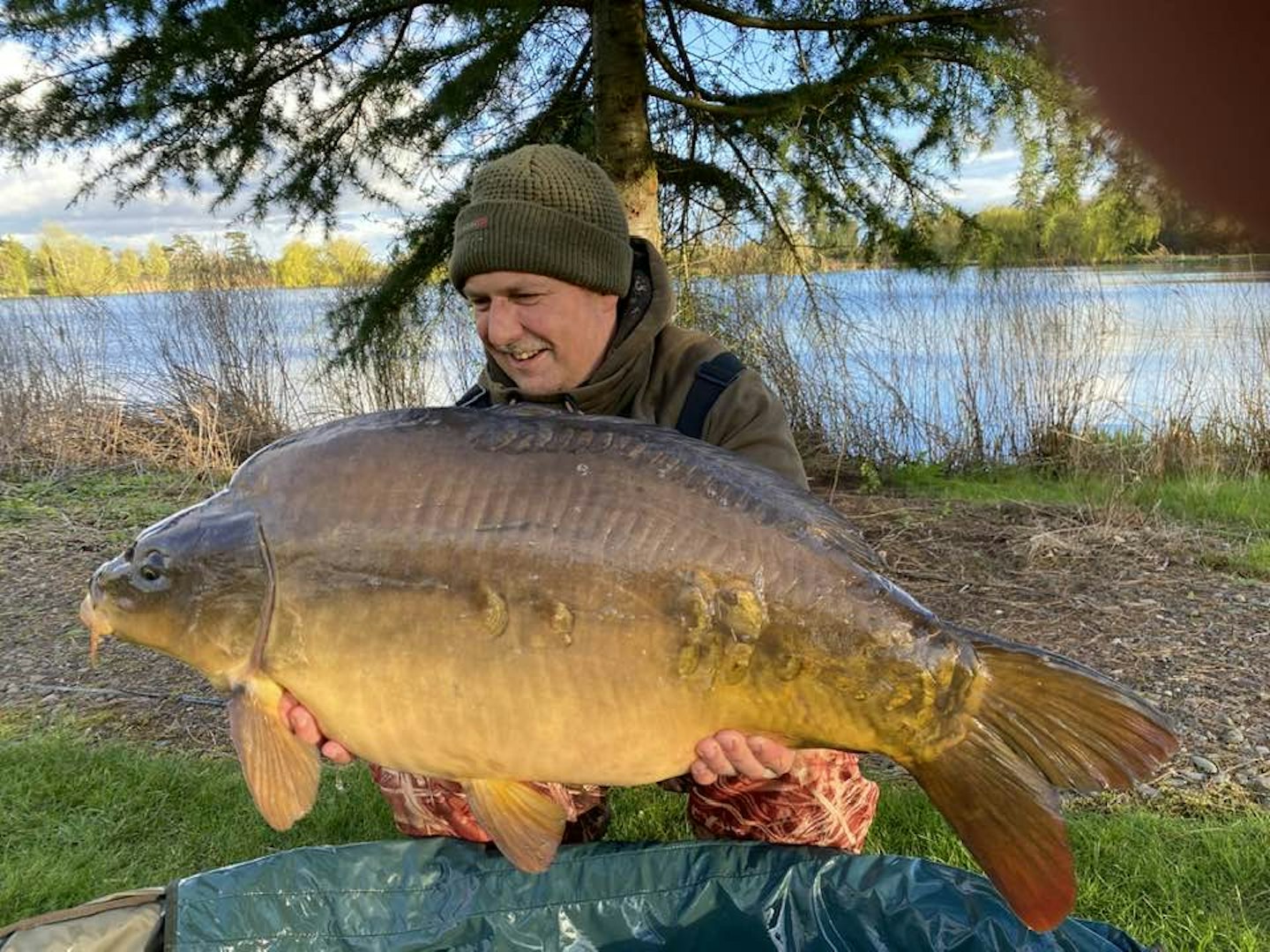 He didn't have time to celebrate, however, as just after recasting, the second rod was away with another giant common.
"I was shocked," he said.
"You don't have sessions like this often and once this fish was in the net, I knew there was a chance it was another fifty."
The second enormous common, known as 'The Original Common', spun the scales to 51lb 6oz – completing one of the biggest braces of common carp ever landed in the UK.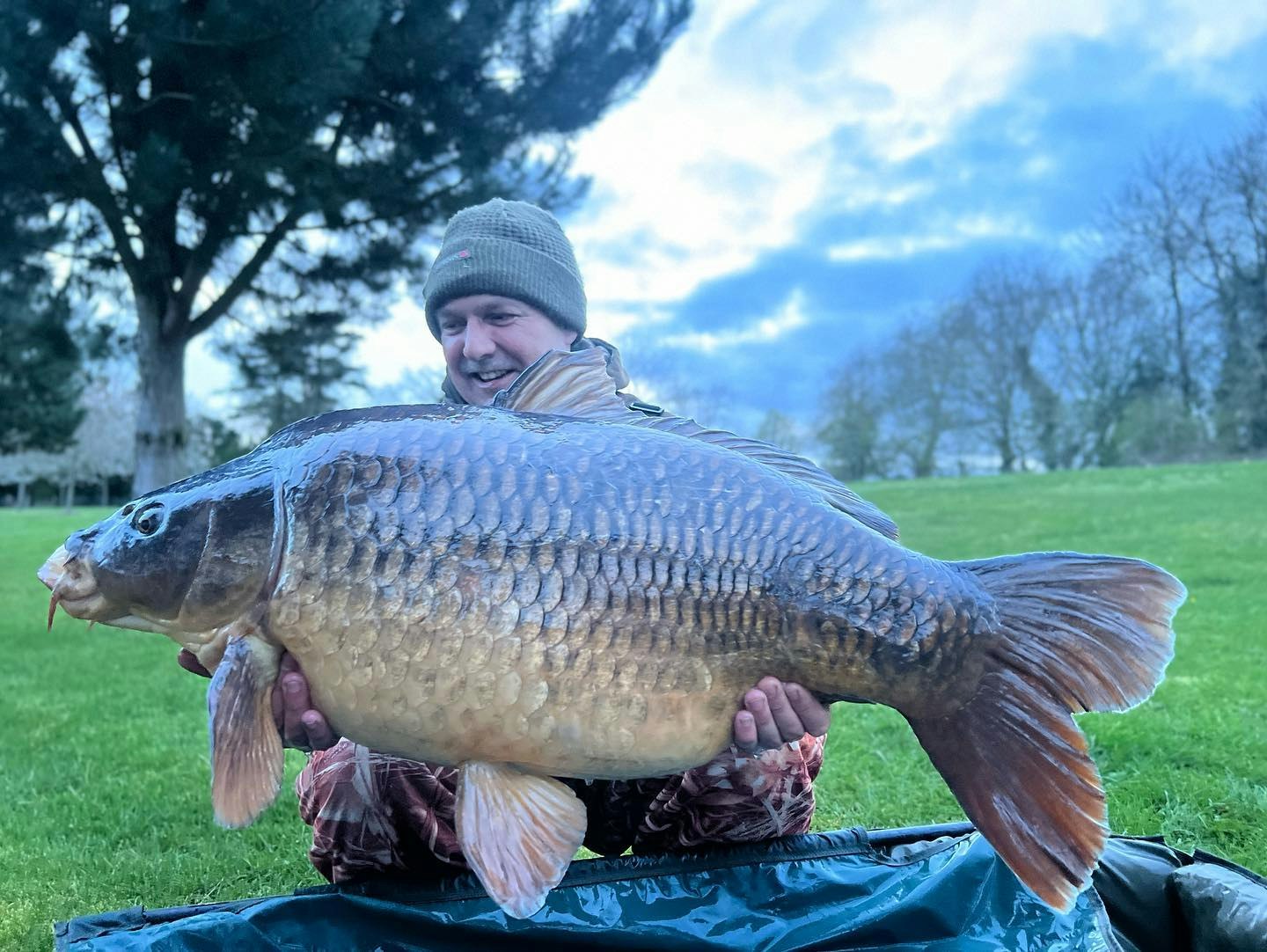 "Rob Hales came down to celebrate with me as this was a new fifty for the Avenue," Paul said.
"I couldn't really believe it; you'd go to France for a session like that."
After putting in the rest of his bait, Paul finished the quite remarkable session with 'Harry's Mirror' at 46lb 4oz at 3am the following morning. Over the moon with the result, he then packed up for his birthday celebrations later that day.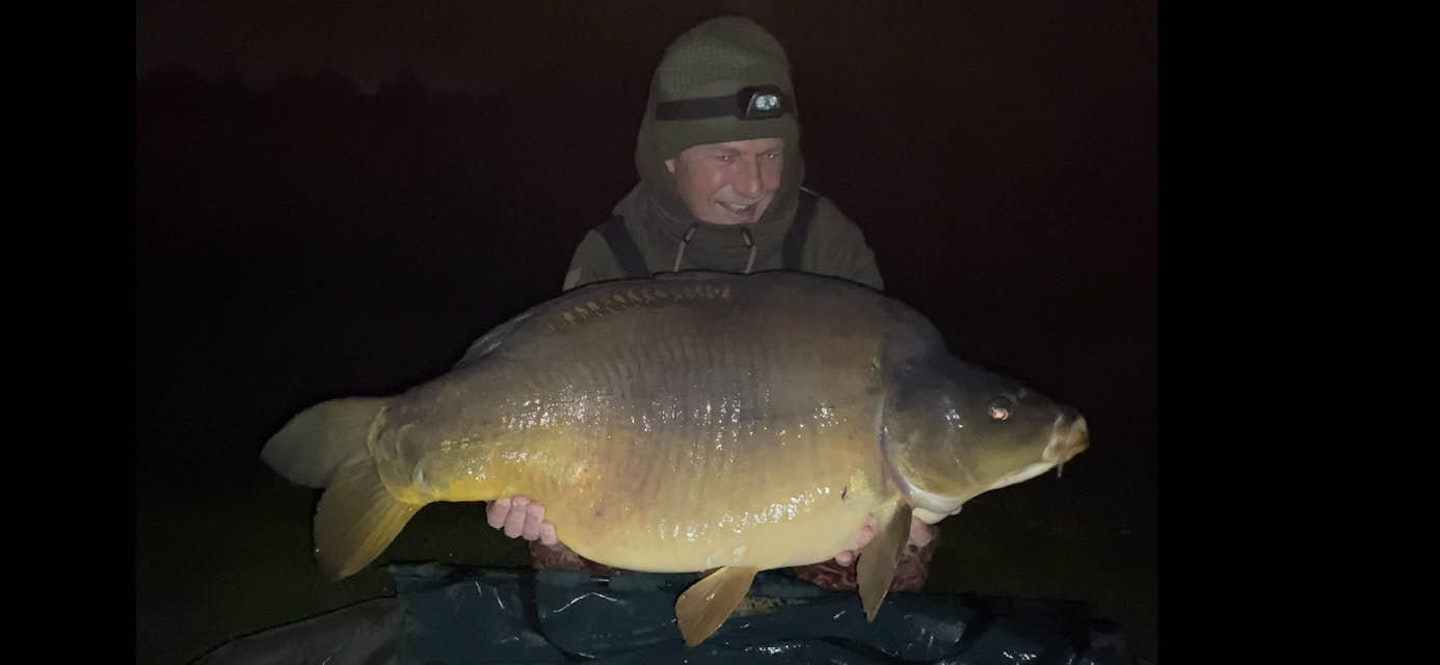 All Paul's fish fell to 12mm homemade pop-ups presented on Combi rigs comprising of Supernatural braid Albright knotted to IQ fluorocarbon. These were fished over a Spombed area of hemp, pellets and crushed RH Baits Wicked Tuna boilies.
A truly unbelievable birthday trip!
This page is a free example of the amazing content Angling Times Members get every single week. Becoming an Angling Times Member gives you access to award-winning magazine content, member rewards, our back issue archives, bonus content and more! Join our fishing community and find out more today!